2020 Was 'GTA V's Best-Selling Year Since Its Release
An impressive feat for a game that's been out for almost eight years.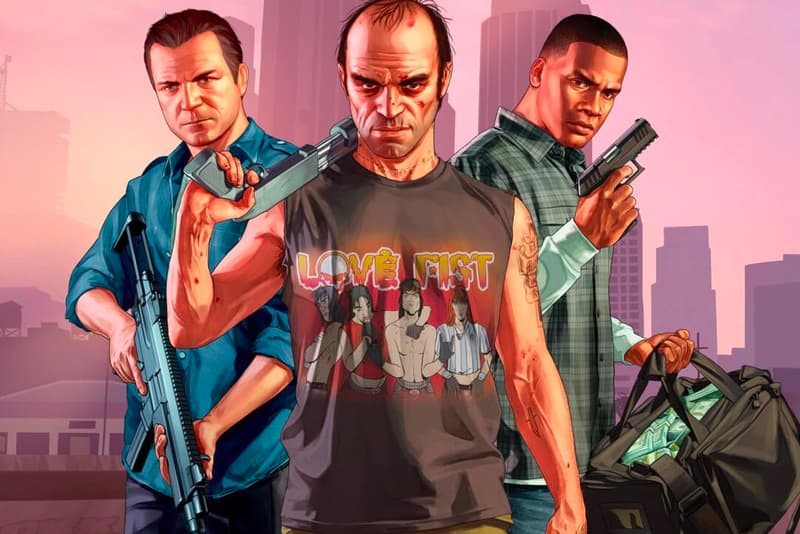 Grand Theft Auto V may have been out for almost eight years, but its popularity only continues to rise.
The Game Awards' Geoff Keighley revealed that 2020 was the game's second best-selling year just behind its release year of 2013. Despite it being an impressive feat, the news doesn't come as a surprise — in late May 2020, it was named the best-selling game of the decade in the United States after it sold 130 million copies worldwide, including 10 million between February and May and excluding the free copies that Epic Games gave away in May. Niko Partners Senior Analyst Daniel Ahmad also shared that almost 40 percent of the Grand Theft Auto franchise's then-325 million sales was made up of GTA V's numbers.
Fans have also found a reinvigorated love for the Rockstar Games staple. A player recently found Tyler, the Creator's NPC in Los Santos and filmed the interaction, with the video going viral as it was evident that many people were unaware of his minor participation in the game. Slink Johnson and Solo Fonteno, the actors who brought Franklin and Lamar to life, also reenacted the famous "Yee Yee A*s Haircut" roast scene to welcome 2021.
GTA V has now sold 140 million copies and is in second place behind Minecraft, which has sold approximately 200 million copies. Rockstar Games is yet to reveal any information about GTA VI, however rumors from earlier this January claimed that the followup game will feature a woman protagonist for the first time in franchise history.
Per @strausszelnick in 2020, more copies of GTAV were sold than any other year except its launch year in 2013.

— Geoff Keighley (@geoffkeighley) February 8, 2021
Elsewhere in gaming, the fully-remastered Xbox GoldenEye 007 ROM has leaked.