The Framework Laptop Is Completely Modular and Easy To Repair
Similar to Google's now suspended modular phone project and the Fairphone.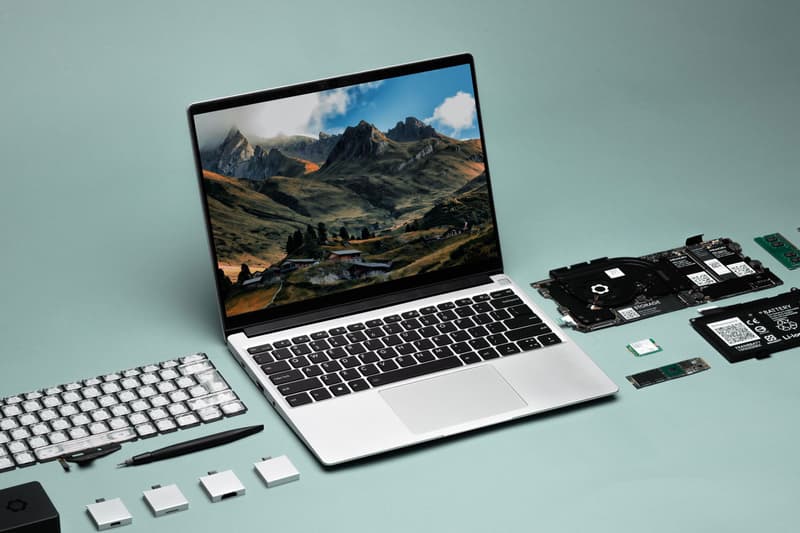 Founded by former Oculus engineer Nirav Patel, Framework is a hardware startup that is looking to disrupt the wasteful cycle of tech.
Inspired by Google's now suspended Project Ara Modular Phone and the Fairphone, Framework is introducing its completely modular and repairable "Framework Laptop." Coming complete with a screwdriver in the box, the 13.5-inch notebook is made up of modular parts that can be easily swapped out when they break or require an upgrade for a uniquely sustainable device. Additionally, each Framework Laptop is constructed of 50 percent post-consumer recycled aluminum and up to 30 percent post-consumer recycled plastic, also coming in recyclable packaging with no single-use plastics and shipped with a carbon offset.
Looking at the components of the computer, the hard drive, memory, wifi modules, display, battery and keyboard are replaceable. Outfitted with industry-standard sockets, the modules all feature a "single labeled connector" with "pull tabs to make them easy to handle." The quad-core 11th-generation Intel Core with WiFi 6, up to 64GB of DDR4 and up to 4TB of Gen4 NVME SSD storage CPU is the only part that needs to be removed with the motherboard and sent to Framework to replace. While ports on the sides feature inputs for USB-C, USB-A, HDMI, DisplayPort, MicroSD, an extra SSD or headphone amp that simply attach through USB-C attachment blocks.
Although a price point has now yet been revealed, the Framework Laptop will begin shipping this summer coming in a pre-configured model with Windows 10 Home or Pro and a disassembled DIY edition. Head over to Framework's website to learn more.
View this post on Instagram
For more tech news, a new leaked image features the third-generation Apple AirPods and case.