ellesse Celebrates a New Era of Tennis for SS21 Collection
Reinterpreting lines on the court into geometric silhouettes.
Renowned for court couture since 1959, ellesse unveils its latest Spring/Summer 2021 collection that offers contemporary aesthetics on and off the court. The Italian brand's SS21 campaign in collaboration with HYPEBEAST illustrates the versatility of tennis styles on a multi-colored industrial court.
The visuals see the garments' vibrant hues and tailored lines shot against a series of colored court lines and desolate backdrops, in turn evoking the collection's stylistic, technical, and cultural crossover between tailoring and sportswear. Structural and utilitarian details across the garments are juxtaposed against the environment's ruggedness, bright lights and textures. The film channels a rebellious energy, matching the DIY-inflected mood of the industrial court with the bouncy tennis-sampled soundtrack produced by CeeBeaats.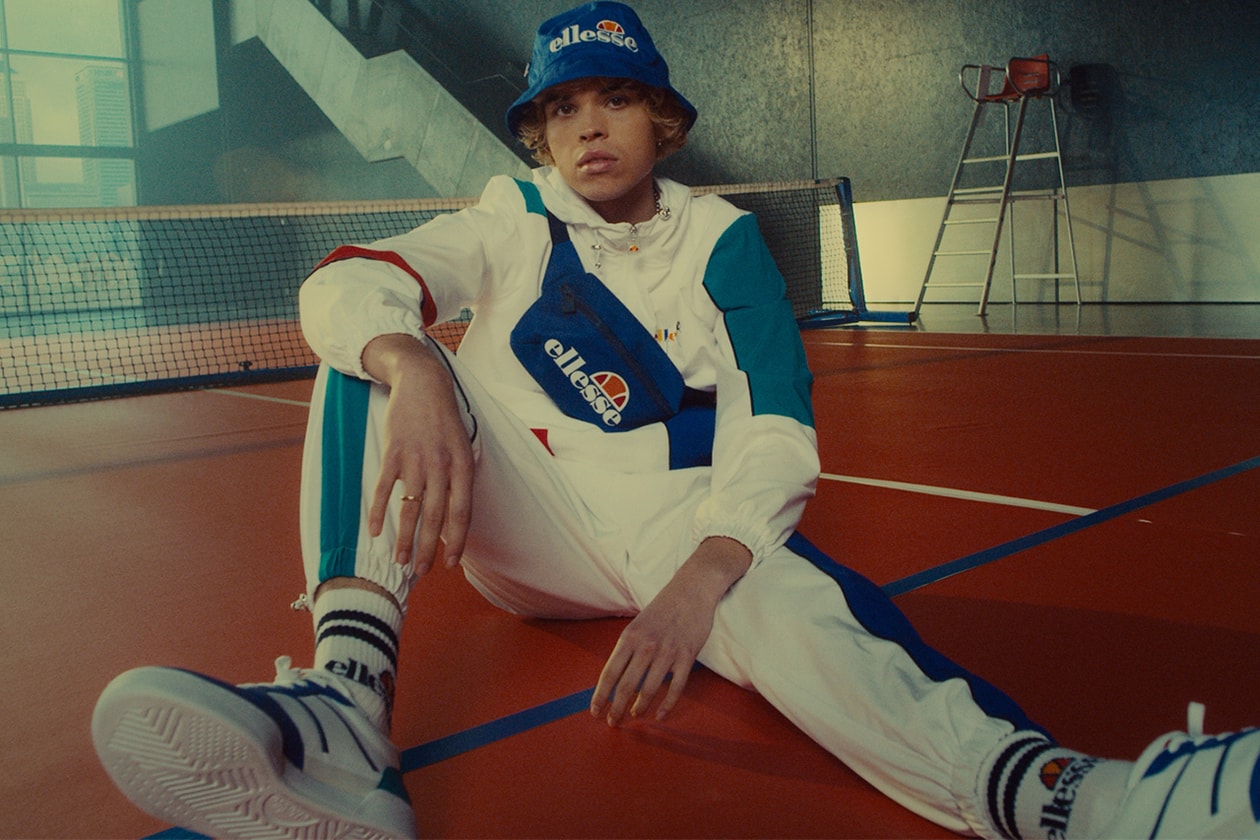 The film launches in conjunction with the Australian Open Final to illustrate ellesse's ambitions to disrupt the world of tennis with its credibility within streetwear. The brand's mission to go against the grain continues on the court as they provide support and spotlight rising talents such as British tennis player Paul Jubb.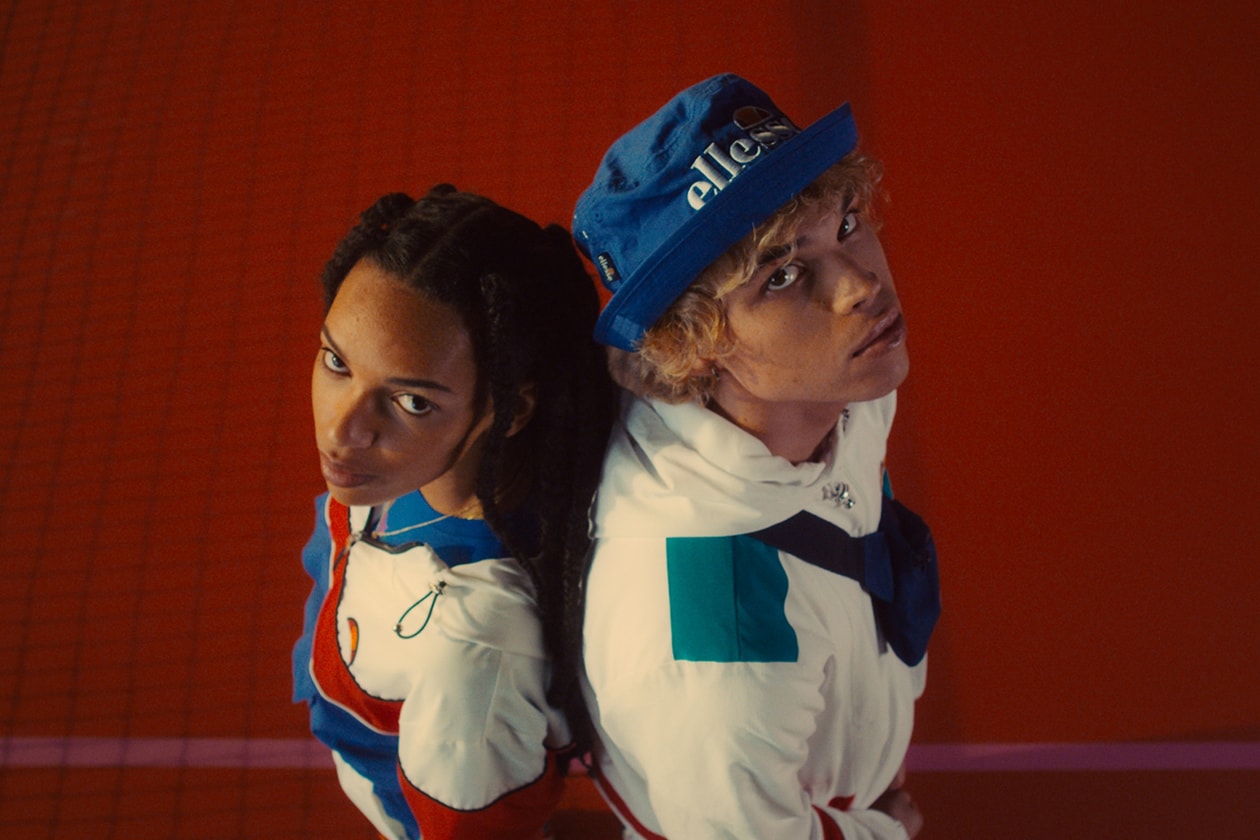 HYPEBEAST caught up with producer CeeBeaats to talk about her approach to production and her inspirations behind the ellesse campaign track.
Off the back of producing a drill classic with UK artist Digga D, how does it feel to have worked on a Silver certified track at just 17 years old?
It feels amazing to know I've co-produced a Silver certified track. The reaction and the support from the public have been absolutely incredible too. I can't wait to have more in the future!
The UK rap scene is embracing a new generation of self-taught producers; what do you think sparked this disruptive movement? 
Because we've been born in the era of social media and we know how to utilize it, this generation does whatever they put their minds to. We stay persistent and produce based on the love of our craft. It's definitely different for each producer but being self-taught like me teaches you patience, hard work and determination. Those three things will always be beneficial in production and also in everyday life. Self-taught producers also disrupt the status quo as being self-taught eliminates the barriers to entry. You can now produce a smash hit on your laptop from your bedroom! I believe social media amplifying self-taught producers' success shows others they too can achieve success by being self-taught, which has sparked this disruptive movement.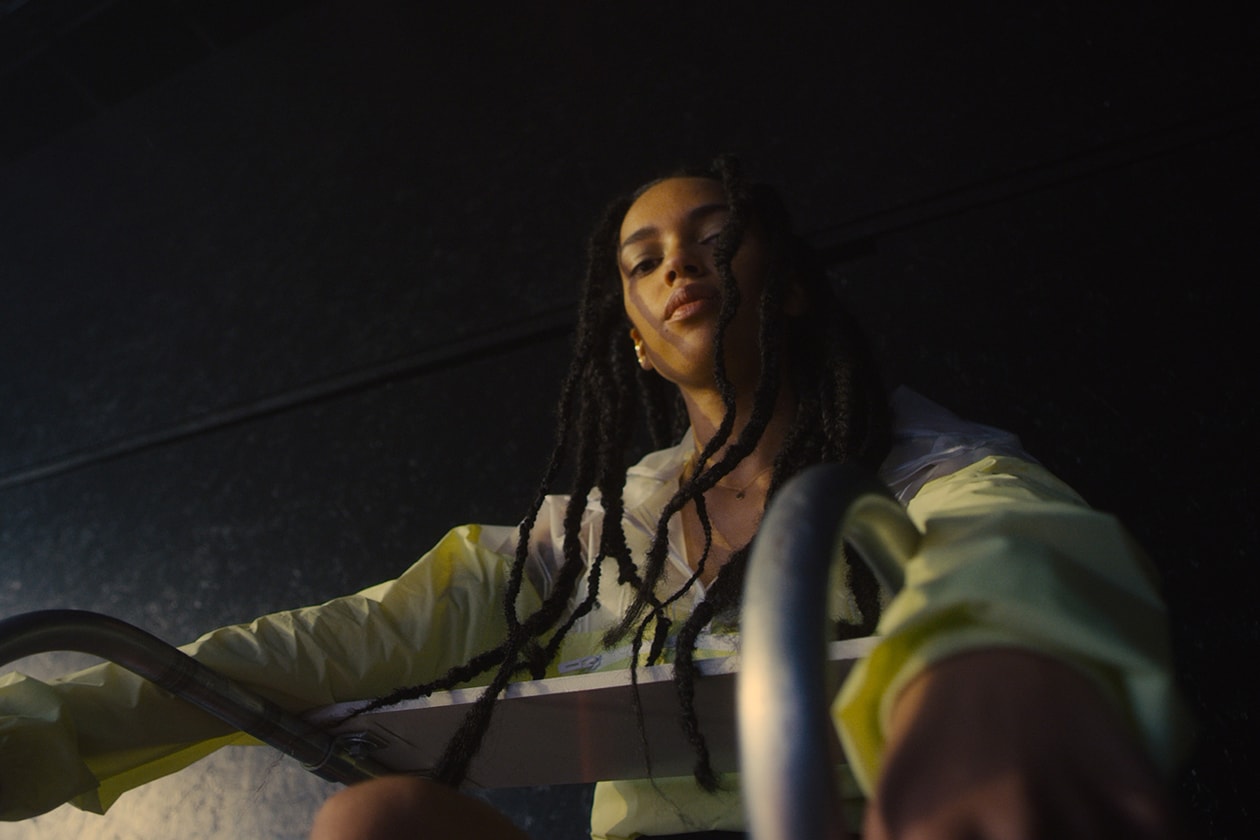 What were your inspirations behind the instrumental for the ellesse campaign track?
It was a really exciting challenge making this track. The inspiration for this track came from the infusion of tennis sounds on a court and incorporating that with Afrobeats while still keeping my signature drill sounds. I wanted to also make sure the vocals and sounds of Africa were in the track to get the summery warm feel to fit ellesse's campaign visuals. I also want to thank ellesse for this amazing opportunity to create an Afrobeat track for their campaign! It's definitely something different and I wanted to ensure the track would make people want to bounce and vibe to it.
How did you find incorporating samples of tennis into your track?
I genuinely loved incorporating sounds of tennis into the track. That was definitely my favorite part of producing this track! It was something new and it fit perfectly.
What can we look out for from you in 2021?
In 2021, you can look out for loads of exciting collaborations. Watch this space!
Take a look at ellesse's SS21 campaign and collection in the video above. Head over to ellesse's website for more information.