Wrist Check: Cincinnati Bengals Quarterback Joe Burrow Gifts Entire Offensive Linemen Customized Iced-Out G-Shocks
Enlisting jewelry designer Leo Frost.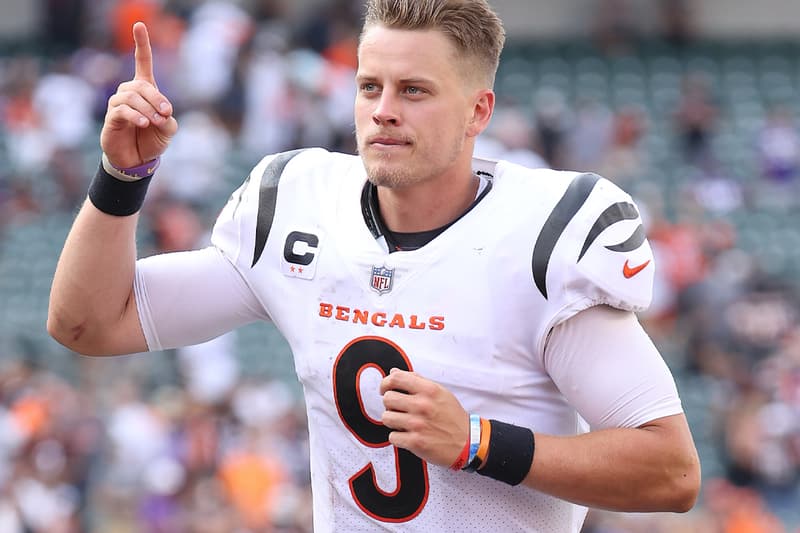 Cincinnati Bengals' star quarterback Joe Burrow is showing his greatest appreciation to his offensive linemen with customized, diamond-encrusted Casio G-Shock watches.
Burrow enlisted jeweler Leo Frost, who has worked with other NFL athletes in the past to bring their iced-out pieces to life. ESPN reported that Burrow had reached out to Frost a month prior to Christmas with the idea of wanting to get his O-line a memorable gift. While some my have chosen Rolex watches or another brand of luxury watches to customize, Burrow and Frost decided to give one of the most durable watches in the industry an upgraded look.
Each watch features 14-carats worth of diamonds which are set in white gold around the G-Shock watch. The Casio G-Shock model used was the GM6900SCM-1 which usually retails at around $210 USD. Each of the watches has the recipient's names engraved on the back, including everyone from starters to the practice squad. Burrow and Frost are long-time collaborators having recently worked together on multiple chains including a diamond-crusted Cartier Santos.
Take a look at the timepiece below.
Elsewhere in Wrist Check, Gucci Mane flexes his $1 million USD Jacob & Co. Bugatti Chiron.