Tommy Hilfiger Reflects on His Legacy
Five decades in, the legendary designer is reclaiming his place as a foundational figure.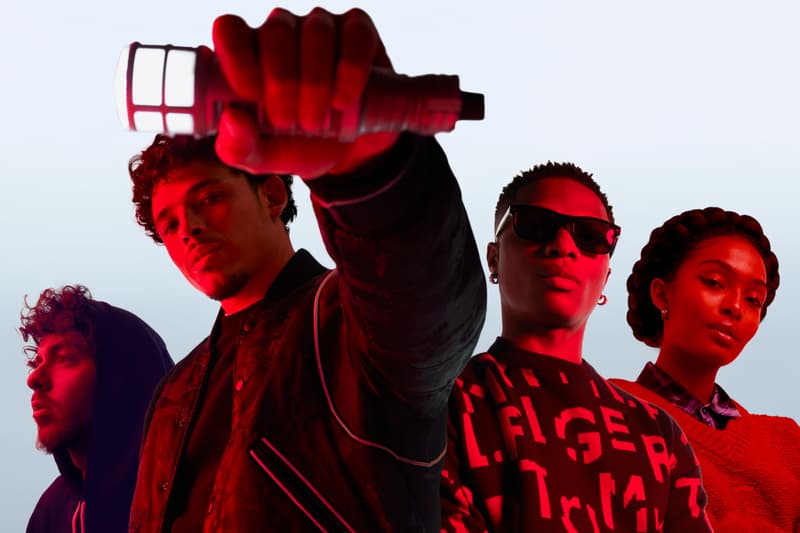 UPDATE (15/12/2021):
Tommy Hilfiger asked HYPEBEAST for the opportunity to clarify and provide context for his remarks relating to streetwear and its origins.
"When I began designing in the '70s and '80s – first with People's Place and then when I founded Tommy Hilfiger — I was inspired by the newest, coolest, most innovative minds coming from the worlds of fashion, art, music and entertainment," he says.
"Long before it was the established norm, I knew I wanted our brand to connect and collaborate with the people who were creating and curating pop culture in that moment. In the '90s I saw the streetwear trend emerging in an incredible way with pioneers like Stüssy and Dapper Dan paving the way. Inspired by their style, and through our early relationships with hip hop artists like Grand Puba, Snoop Dogg, and Aaliyah, our connection to and involvement in streetwear became an integral part of our brand history and DNA that still continues today, especially in our Tommy Jeans label where we stay closely connected to music and modern streetwear culture."
"It's been great to see how streetwear has continued to evolve and reinvent over the last two decades, and I think the recent revival amongst luxury brands instigated by creative geniuses like Virgil Abloh and Kerby Jean-Raymond has been exciting."
ORIGINAL STORY (7/12/2021):
In the wake of the Black Lives Matter movement last year, Tommy Hilfiger launched the People's Place, a program designed to amplify the brand's efforts and dedication to increasing opportunities in fashion for underrepresented communities. Named after the store he founded in the 1970s in upstate New York as a space for people to enjoy art, music, fashion and pop culture, the initiative aims to continue to bring more people of color into the creative industry.
"I hope other brands follow us," he tells HYPEBEAST. "I'm surprised it has taken so long to realise they should actually use people of color in their advertising, or hire people of color. I can't believe it's taken so long to get there. To me, it's obvious. I don't understand."
Hilfiger is in London, after being presented with the Outstanding Achievement Award at the 2021 Fashion Awards. In a one-off show that was one of the night's highlights, Hilfiger himself appeared alongside long-time friend Naomi Campbell, who was clad head-to-toe in Tommy Hilfiger gear. The show's casting — which featured appearances from Winnie Harlow and the drag queen Tayce — was a deliberate choice, to emphasize the brand's long-standing commitment to inclusivity. While the importance of diversity might be relatively new to some brands, to Hilfiger it's always been the case.
"A lot of companies are now talking about inclusion and diversity as if it's something new, yet we've been doing it for fifty years," he explains. "It's always been a place for the people, it was all about creating and offering fashion to people from all different walks of life."
Hilfiger's commitment to working with underrepresented communities is arguably one of many reasons the brand is still as popular as it is today. Despite this, the Tommy Hilfiger brand spent many years best-known for its links to classic preppy styles. While this proved successful for some time, Hilfiger is keen to embrace and build on the streetwear roots of his label.
"In the late eighties, there was this thing called hip-hop," he jokes, "and a lot of the groups and rappers began wearing my clothes. When I found out, I then began doing big logos and baggier clothes, and the entire community began wearing them."
It's easy to overlook the reach of the brand during the 1990s. Throughout the decade, artists like TLC, Destiny's Child, Mary J Blige, Usher and more were often seen wearing the epochal red, white and blue of Hilfiger. Aaliyah herself featured in a 1996 Hilfiger campaign, while in 1994, Snoop Dogg performed on Saturday Night Live wearing class rugby shirt, which in turn saw a huge surge in sales.
Though Hilfiger has, at times, expressed an ambivalent attitude towards aligning himself so closely with hip-hop specifically (over fears of pigeonholing himself within one subcultural style), he is keen to clarify the legacy and heritage of his brand.
"A lot of companies are now talking about inclusion and diversity as if it's something new, yet we've been doing it for fifty years."
"I think I was the first designer to ever do streetwear," he continues. "During the late 90s and early 2000s, the whole streetwear movement went quiet, before bubbling up again. Now everyone from Gucci and Dior is doing streetwear. It's part of the culture and a part of American heritage. My brand was really quite preppy in the beginning, but if you take street and prep and merge them together, I guess you can have what we call now 'modern streetwear'."
But streetwear isn't the only aesthetic that's become attached to his name. Regardless of its roots, and Hilfiger's work being more of a reflection of the mutli-cultural New York around him, the brand is often discussed alongside preppy brands like Ralph Lauren and Brooks Brothers — and has, at times, been viewed as part of a similarly archetypal conservative look.
"I was trying to develop something new and fresh that wasn't out there," he recalls of the early days of his brand. "Of course Ralph Lauren and Brooks Brothers were preppy, but I wanted my preppy to be different and cool. From the very beginning I was making oversized garments and found that a different vibe came from people wearing something more relaxed, versus something that was uptight and a little too aristocratic looking. Mine's always been more for the street."
Like many brands, Tommy Hilfiger continues to draw on its rich heritage for many of its current collections and collaborations. From a nostalgia-infused Tommy Jeans capsule in 2019 to a more recent link up with Romeo Hunte who dove into the brand's archives for a collaboration that showcased BIPOC creatives, the brand's past both aesthetically and morally will always have a major part to play.
Earlier this year too, the Hilfiger brand released its first genderless collection alongside Indya Moore. While both men and women wearing Hilfiger clothing is no surprise, this marked the first time the brand had publicly marketed its clothing as genderless. Despite this being the case, Hilfiger insists they've been doing it for years.
"The collection was a big step publicly, but we've been creating genderless collections for a very long time. Aaliyah and Kate Hudson were wearing genderless collections back in the day, but we never really marketed it or talked about it. I don't think we'll continue to market it, but it's there if people want it. I think that most brands have genderless collections, it's just the way people share them that's different."
Hilfiger's ability to adapt to the mercurial fashion and social landscape is something that will continue to see the timeless appeal of Tommy Hilfiger grow. While it may have taken until now for many brands to realise the importance of being honest and transparent in the world of fashion, for Hilfiger it's always been the case. And as many brands strive for change and acceptance, Hilfiger will continue to sit at the forefront of what's right, and, ultimately, continue to stand as a brand for all.