Steph Curry Unveils New Interview Clip of Nipsey Hussle Discussing Why He Began Rapping
As heard in Curry's new '15 Minutes From Home' podcast.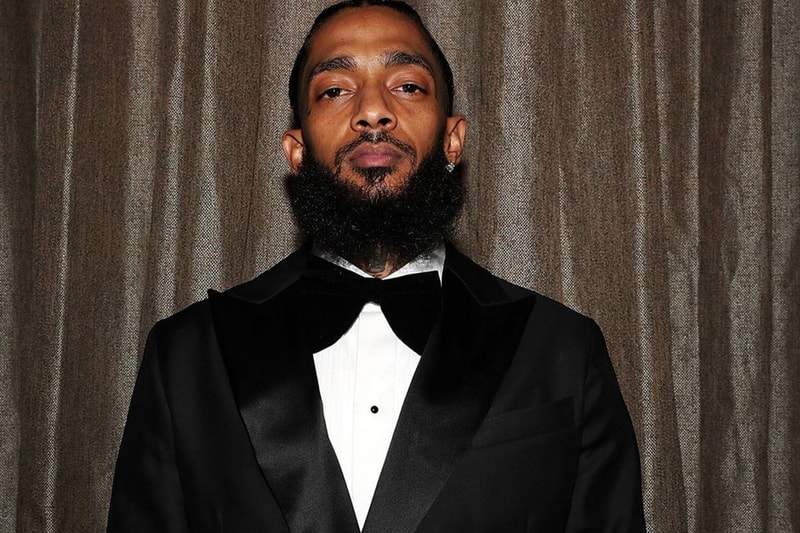 Golden State Warriors star Steph Curry recently launched his own podcast on Audible titled 15 Minutes From Home.
In a recent episode, Curry revealed a never-before-heard of conversation from his previous 5 Minutes From Home episode with the late rapper Nipsey Hussle. The episode, which aired over three years ago, left fans wanting more of the wisdom dropped from the rapper. In the unheard audio clip, Curry has now given fans an extended version of the converation.
The interview begins with Hussle discussing how his final album would be a culmination of his career, including the best of the best and lowest of the lows. Hussle can be heard telling Curry,
"I'm sure in your own way you can relate to looking at basketball, from not being a professional, just being a young kid with a dream and being somebody that got a passion for the game and then looking at where you're standing now.

And for you to tell that story and to flashback to that young version of yourself and re-identify with those emotions — that's how I look at the album… I wanted to be a rapper. I wanted to speak on a platform. And all the process to get here, that shit wasn't no straight line. It was ups and downs and setbacks. I would assume as an athlete, you deal with injuries, politics in sports but when you get to where you're going and take a moment to step back, that's what I look at [Victory Lap] as. The reflection."
In case you missed it, take an inside look at Kanye West and Drake's Free Larry Hoover Benefit Concert.