Samsung's Galaxy Tab A8 Tablet Pairs a Larger Display With an Upgraded 8-Core Processor
There's also more RAM and internal storage.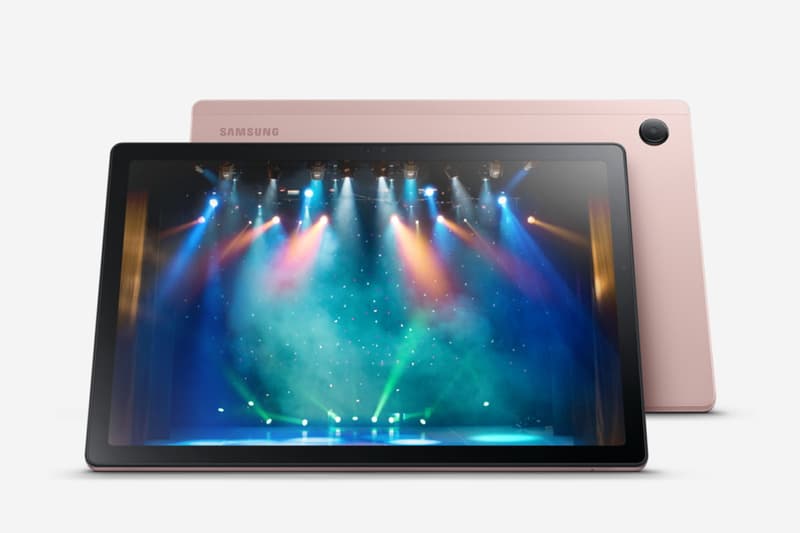 With the holiday season now in full force, Samsung has unveiled its latest Galaxy Tab A8, giving the latest iteration a few friendly upgrades.
Joining the long line of budget-friendly Android tablets, the A8 will now carry a slightly larger 10.5-inch display with a 1,920 x 1,200 resolution and 16:10 aspect ratio. A new eight-core CPU now sits at the heart of the device, which the Korean tech giant claims is 10% faster than the previous Snapdragon 662 found on the Tab A7. RAM now comes in at either 3GB or 4GB, with the former being paired with the entry-level 32GB of internal storage while the latter offers either 64GB or 128GB of storage. Of course, you'll also be able to increase capacity by 1TB through a MicroSD card.
For those worried about photos, the Tab's camera will also get a slight enhancement, now boasting an 8-megapixel camera on the rear and a 5-megapixel front-facing camera. While the company hasn't revealed exactly how long the battery will last, we do know the device will be powered by a 7,040mAh cell. According to Engadget, last year's Tab A7 with the same battery capacity could run for up to 11 hours and 30 minutes. The standard set will come with a 7.75W adapter, although the tablet does support up to 15W fast charging.
There's currently no pricing information yet for the Galaxy Tab A8, but it's scheduled to release next month in the U.S. Those interested can learn more over on Samsung's website.
Elsewhere in tech, Dell's Concept Luna can reduce the carbon footprint of its laptop by 50%.