FDA Approves VUITY Eye Drops As Substitute for Reading Glasses
128 million Americans have presbyopia.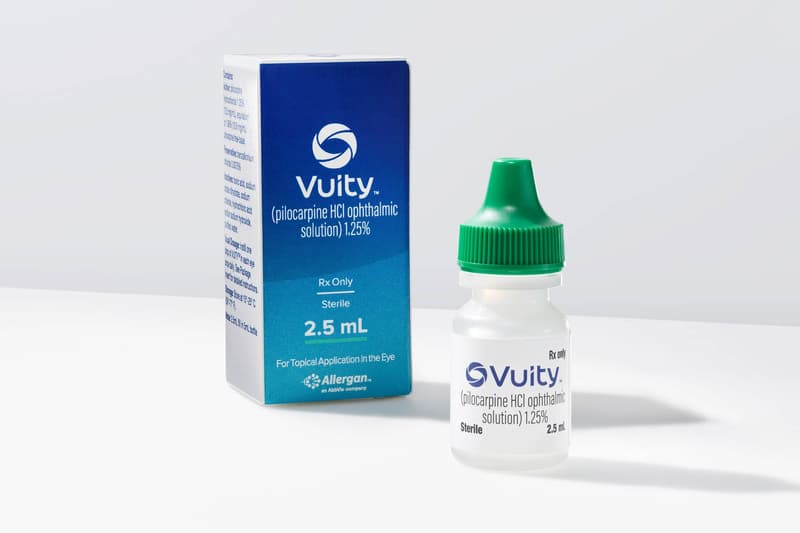 Allergan's VUITY eye drops have been approved by the U.S. Food and Drug Administration — used for the treatment of presbyopia.
When looking at the numbers, these eye drops could potentially be used by the 128 million Americans with old-age vision impairment that results in the inability to focus on nearby objects. Set to replace the need for reading glasses or surgery, VUITY was tested in two phase-three clinical studies where 750 participants aged 40 – 55 were administered the drops once daily. The results were: better scores on reading charts and improved vision in low light after 30 days.
"We are pleased to be able to bring this first-of-its-kind treatment to market sooner than expected for the millions of Americans with presbyopia who may benefit from it," said Jag Dosanjh, senior vice president of medical therapeutics of Allergan. "This significant innovation in age-related eye health reflects our commitment to advance vision care and expands our leading portfolio of treatments for eye care providers and their patients."
In other news, IBM and Samsung say a new chip design could extend phone battery life to a week.