Take a Look at Oswalds Mill Audio's Speakers Created for The Guggenheim
"It is like having a Formula One race car in your driveway."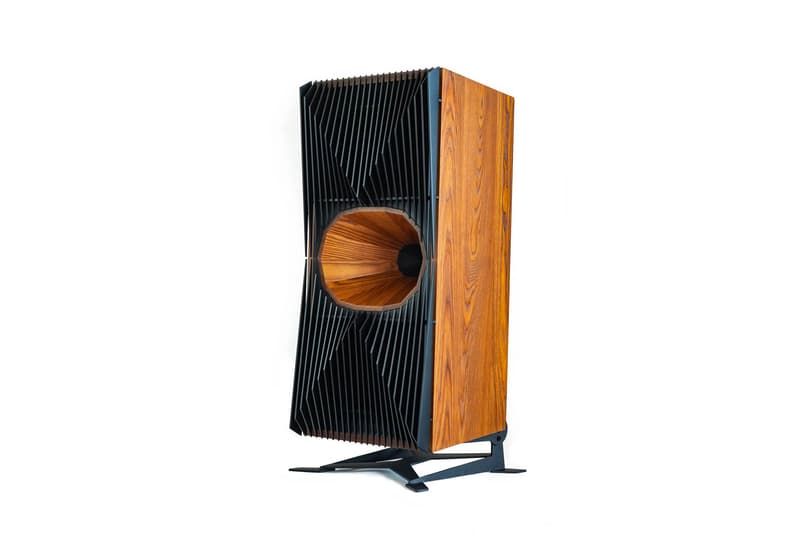 Oswalds Mill Audio has just shared its latest creation of bespoke hi-fi speakers.
Created for the Guggenheim Museum of Art in New York City, the "Museum Speaker" is an extremely powerful, compact, professional-level speaker made from solid Pennsylvania ash wood. The wood is treated to torrefaction, a thermal process that makes the wood darker and more stable for increased tonality.
The cabinet houses two 15" woofers, a coaxial compression driver on the wooden mid, and a high-frequency stadium-shaped conical horn. The front of the speaker sees a grille made from sheets of phenolic, while it sits on a stand made from heavy gauge cold rolled steel.
This four-way system delivers "concert level output" with very little power — 100db 1watt/1meter efficiency — and is equated to having a "Formula One race car in your driveway" according to Oswalds Mill Audio.
In other hi-fi news, McIntosh Labs brings the iconic MC3500 Amplifier from Woodstock '69 back to life.