Max Verstappen Wins His First Formula 1 World Championship
Beating Lewis Hamilton with a last-lap overtake at the Abu Dhabi Grand Prix.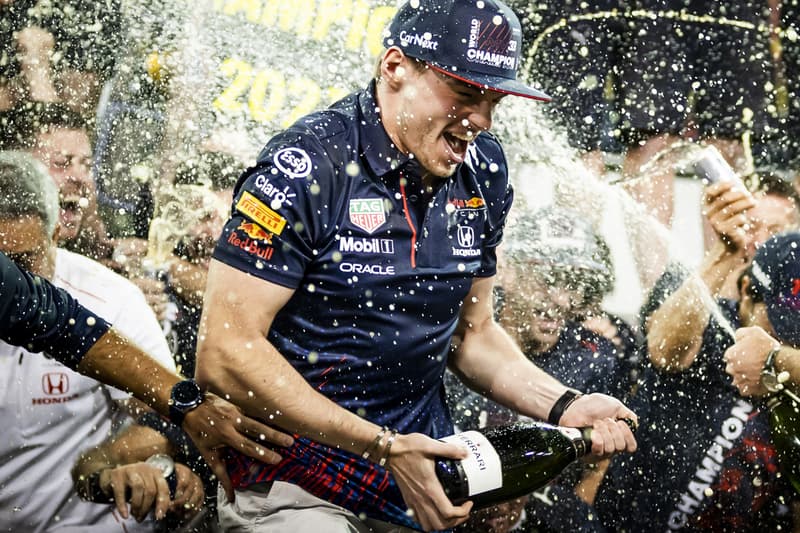 Max Verstappen has secured his first Formula 1 World Championship at the age of 24, defeating Lewis Hamilton in a dramatic season finale at the Abu Dhabi Grand Prix to become the first Dutch world champion.
Verstappen and Hamilton lined up at the Yas Marina Circuit level on points, setting the scene for a historic showdown. The Dutchman began the race in pole position after a brilliant qualifying lap but was quickly overtaken in the first corner by Hamilton who dominated the race for the majority of the Grand Prix.
Though Hamilton veered off track off to pass the Red Bull driver to avoid a collision, the stewards decided not to act on the incident due to Hamilton having established a substantial lead. Red Bull later threw everything they had at Hamilton, pitting Sergio Pérez to hold the Mercedes driver to allow Verstappen to catch up. Hamilton was able to maneuver past the driver and built up a double-digit second lead in what seemed to be a sure victory before chaos struck as Williams Racing driver Nicholas Latifi crashed into the barriers with just four laps remaining.
The safety car was rolled out, and the race was restarted on the final lap, with Verstappen starting right on Hamilton's heels. With fresh tires, Verstappen overtook his rival to win one of the most memorable F1 races ever. Mercedes was understandably upset, and filed official protests after the race, though they were inevitably dismissed.
Verstappen finished the season with 395.5 points and Hamilton finished second with 387.5, meanwhile, Mercedes-AMG Petronas claims its eighth constructors' championship with Red Bull Racing Honda coming in second. Verstappen's victory means Hamilton still shares the record of most championships won with racing legend Michael Schumacher at 7.
"It's insane. I don't know what to say. I'm so pleased for the team and for all these guys. I love working with them so much," an emotional Verstappen said after the race. "Finally, today, I had a bit of luck. My team knows I love them and I want to do this with them for the next 10 or 15 years!"
Despite all the commotion, Lewis Hamilton showed class at the finish line, thanking his team and paying respect to his season-long rival. "Firstly, congratulations to Max and his team. I think we did an amazing job this year. The team, everyone back at the factory, all the men and women we have, worked so hard all year in a difficult season," he said after the race." I am so proud of them and so grateful to be part of the journey with them. We gave it everything this last part of the season and never gave up, that's the most important thing."
That extraordinary final lap of the 2021 title race in full ?#AbuDhabiGP #F1 pic.twitter.com/kknTMDfpAF

— Formula 1 (@F1) December 12, 2021
The absolute class of the field

18 wins between them in 2021, and they battled until the very last lap of the season ⚔️

The Verstappen-Hamilton rivalry will always be remembered#AbuDhabiGP #F1 pic.twitter.com/BsCqbA5GXm

— Formula 1 (@F1) December 12, 2021
A young boy with a dream… now champion of the world ?#AbuDhabiGP ?? #F1 pic.twitter.com/Luo3GhJart

— Formula 1 (@F1) December 12, 2021
In other news, Charles Oliveira defeats Dustin Poirier to retain UFC Lightweight Title.