New Study Claims Los Angeles Lakers Fans Complain the Most About Officiating
While Portland Trail Blazers fans complain the least.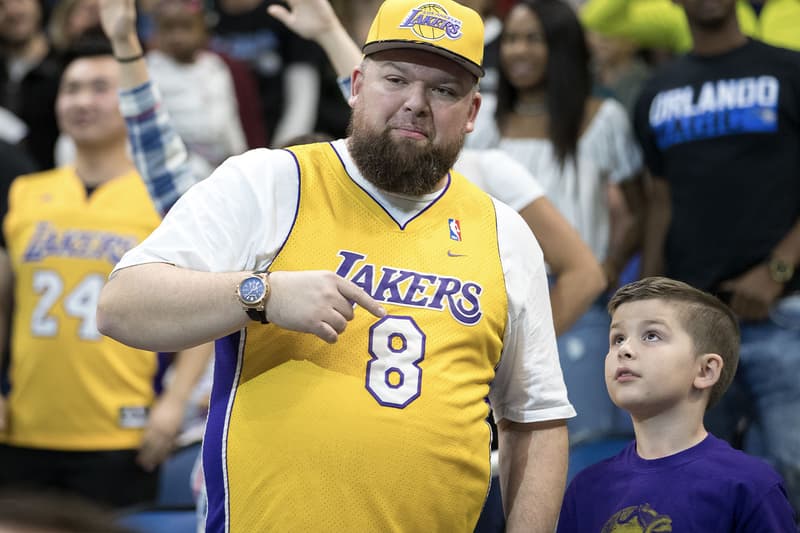 A new Twitter study conducted by Betonline claims that Los Angeles Lakers fans complain the most about officiating in the NBA.
The study utilized a month's worth of Twitter data and collected negative tweets about the calls made towards each team in the league. Lakers fans outranked New York Knicks fans, which entered at second place, by a substantial margin, while fans of the Brooklyn Nets, Chicago Bulls, Golden State Warriors, Cleveland Cavaliers, Phoenix Suns, Miami Heat, Milwaukee Bucks and Los Angeles Clippers made up the rest of the top 10, respectively.
Meanwhile, fans of the Toronto Raptors, Oklahoma City Thunder and Portland Trail Blazers were ranked as the bottom three.
Take a look at the results of the full study below.
According to a Twitter study done by @betonline_ag: Lakers fans, Knicks fans, and Nets fans complain the most about officiating on Twitter.

Timely after all the Nets-Knicks chatter yesterday. pic.twitter.com/0y0cEA09is

— Anthony Puccio (@APOOCH) December 2, 2021
Elsewhere in sports, Shaq explained why he rejected a Nike shoe endorsement deal.