Morgan Presents Its Most Powerful Road Car, the Plus 8 GTR
But you can't buy one.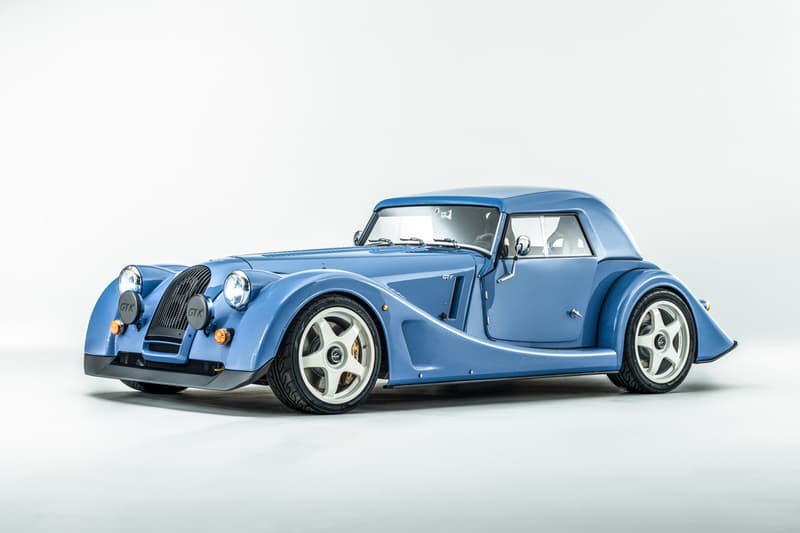 1 of 7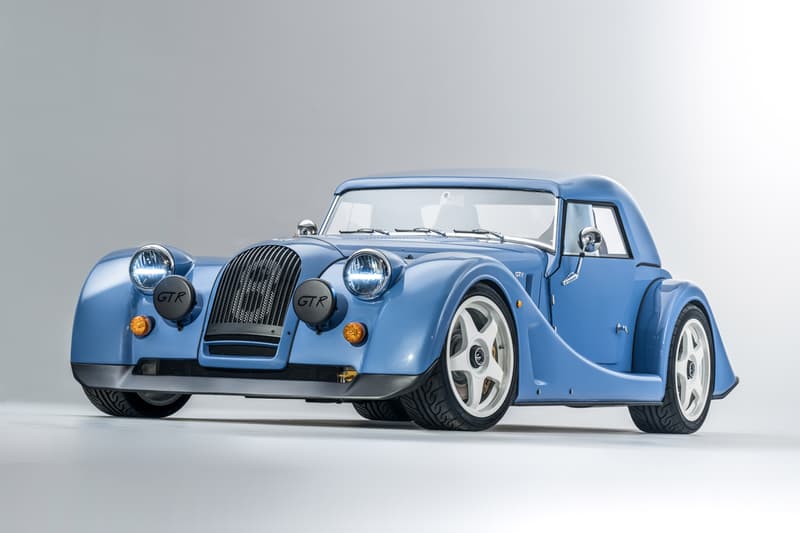 2 of 7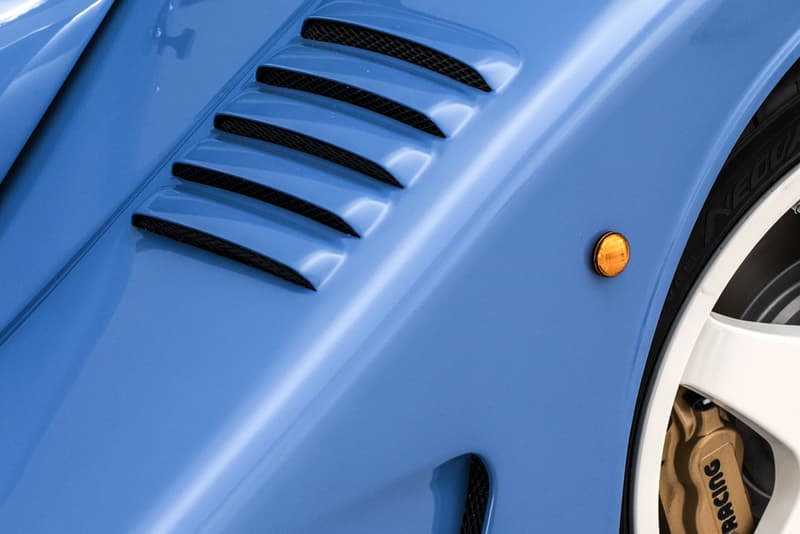 3 of 7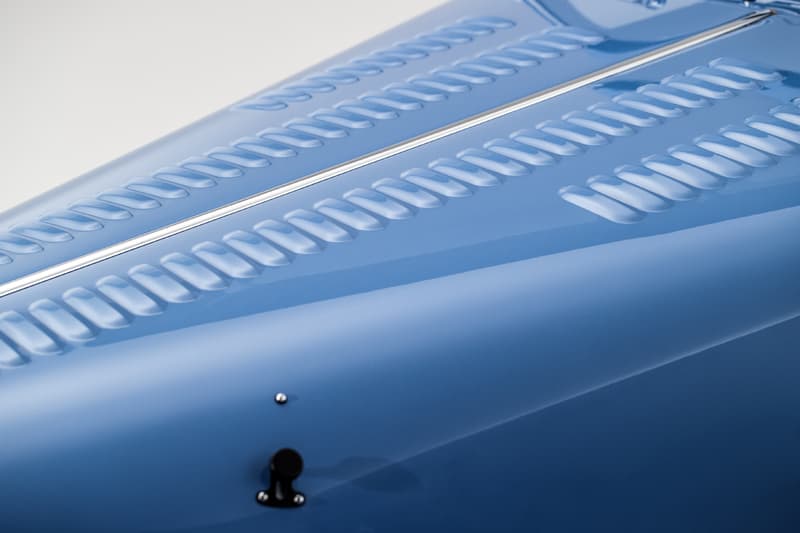 4 of 7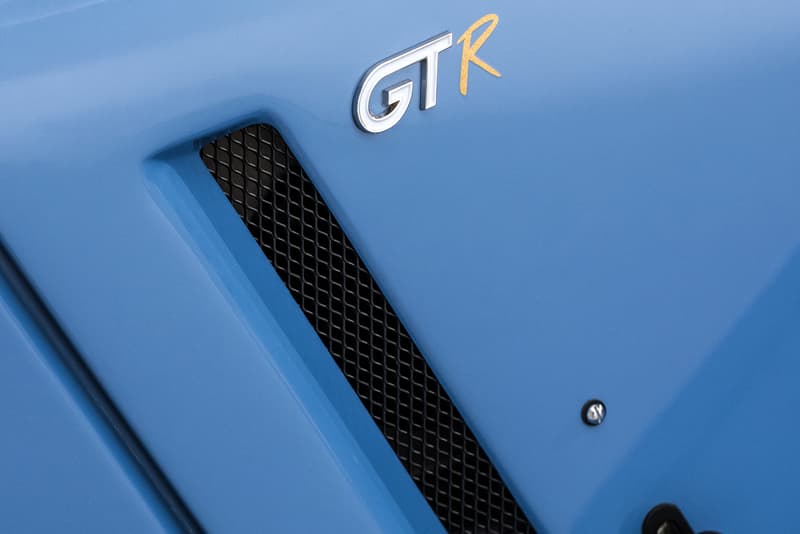 5 of 7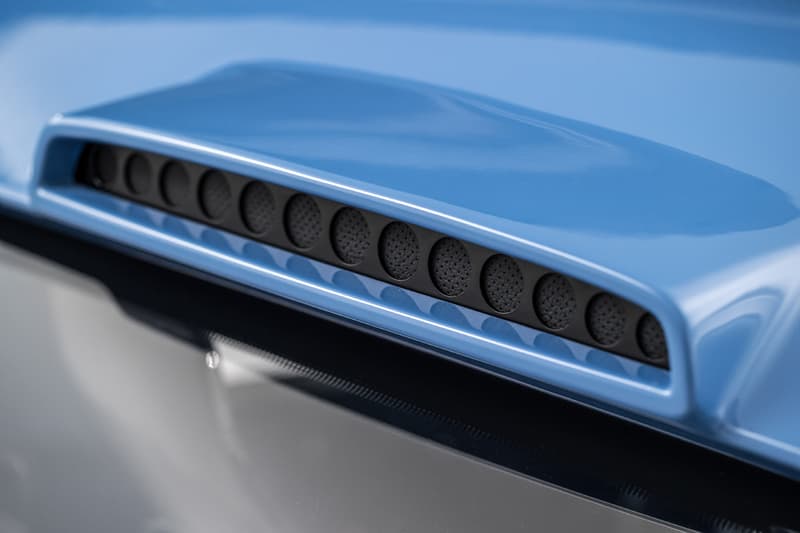 6 of 7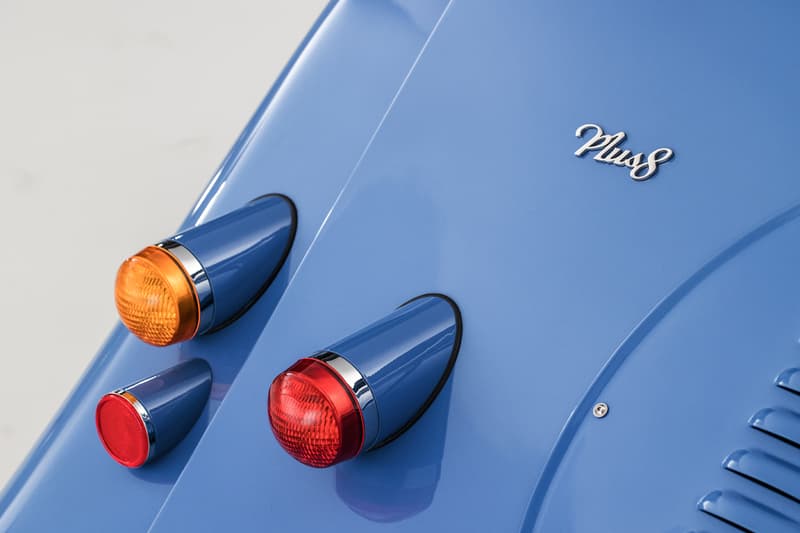 7 of 7
British automotive company Morgan is known for its classicly-inspired motors, if anything renowned for its racing pedigree and for sticking to its roots. However, the introduction of the Plus 8 GTR steers away from the Morgan we know, offering something of an entirely new breed.
While indebted to its racing heritage, featuring lots of touches that hark back to the company's heyday on the track, the Morgan Plug 8 GTR is actually much more than just an homage. Limited to nine units — with all accounted for — the GTR is the fastest, most powerful Morgan ever made for road use.
First and foremost is its homage to the '90s Plus 8 race car "Big Blue," channeled by the GTR's "Yas Marina Blue" paint job. Five-spoke center-lock wheels continue this homage, and have been reframed in newly sculpted wheel arches with a higher, more prominent flare than the standard car. A revised rear end, front wings, and front splitter are joined by vents on the arches, a fixed roof, and a racing-inspired cockpit which can be fitted with carbon fiber racing seats and harnesses, while all come with a plaque denoting its number in the model production run.
Each of the cars are fitted with a V8 engine that produces 375 BHP, the most of any Morgan road car, and each customer got to choose if they'd like a manual or automatic transmission. Steve Morris, Chairman and CEO of Morgan Motor Company, said, "We are excited to release the first images of the Plus 8 GTR following the design sketches published earlier this year. The Plus 8 GTR represents an opportunity for Morgan to celebrate the V8 engine once again, something we did not expect to do since finishing the Plus 8 and Aero 8 models in 2018. Striking design, the finest craftsmanship, and an exhilarating sports car to drive, the Plus 8 GTR is the perfect swansong to the Morgan V8. We have been delighted to work alongside customers from around the world during the design and build process, and we look forward to sharing the final examples over the coming months."
Take a look at the Morgan Plus 8 GTR above — because that might be as close as you'll ever get to this rare British sportscar.
Elsewhere in the automotive world, Bugatti has launched a customization program.