Joya Studio Teases Upcoming Candle Collaboration with Minions
Sure to be a one-of-a-kind olfactory experience.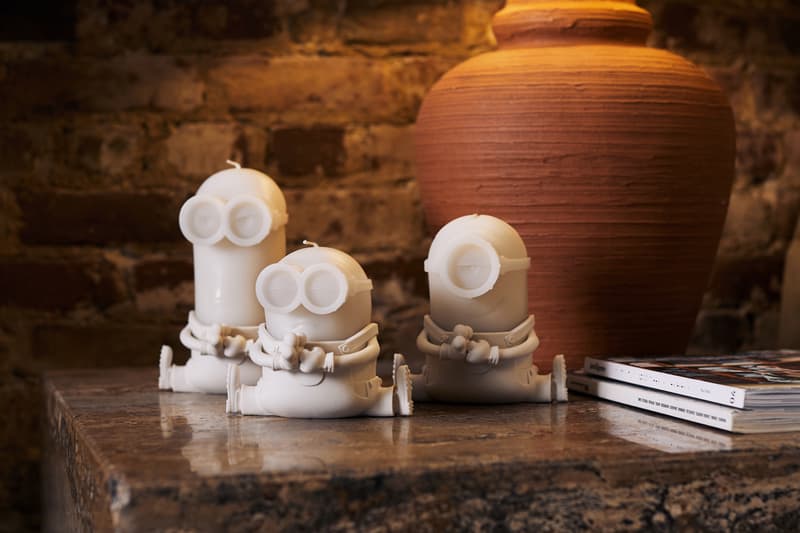 Joya Studio, a Brooklyn-based design practice known for its artful take on candles, has taken to Instagram to tease an upcoming collaboration with the Minions. To celebrate the upcoming movie Minions: The Rise of Gru movie, which releases in 2022, different creatives around the world have been invited to reimagine the iconic yellow troublemakers for a series of capsule collections. This latest partnership will blend the worlds of handcrafted design with the irreverent presence of the characters.
View this post on Instagram
Joya has become known for its signature scents presented in the form of chic, handmade candles, soaps, perfumes and other products.  It will be interesting to see how the studio applies its high design aesthetic and expertise in fragrance to bringing the characters to life in a multi-sensory way. Though this will be Joya's first collaboration with the Minions, the franchise has released a series of unexpected products rooted in style. Past partnerships have imagined Bob the Minion with Verdy's Vick character and as porcelain artworks by YEENJOY STUDIO. The upcoming collaboration with Joya could bring a new scented way to experience the Minions.
Stay tuned to HYPEBEAST for more information on the Minions x Joya Studio collaboration and head to Despicable Me's website to learn more about the Minions franchise.