Fans Commemorate Stan Lee on What Would've Been Marvel Legend's 99th Birthday
The father of Spider-Man, Black Panther, Thor, the Hulk, Doctor Strange and more.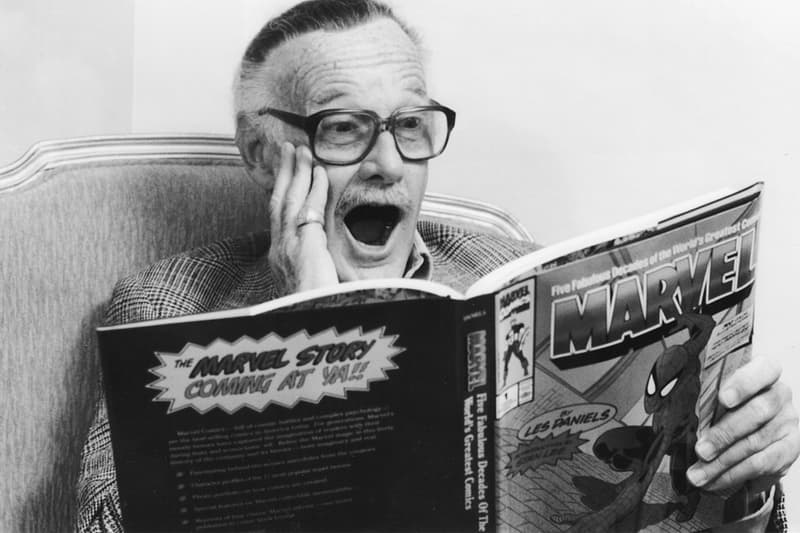 Yesterday marked what would've been comic book writing legend Stan Lee's 99th birthday, and Marvel fans from all across the globe have come to commemorate the pop culture icon on social media.
Born on December 28, 1922, Lee built a stellar career at Marvel where he not only wrote but also edited, produced and published comic books for more than five decades. Along with the likes of Jack Kirby and Steve Ditko, he co-created an incredible amount of the most beloved superheroes to ever exist, spanning from Spider-Man, Iron Man, the Hulk, Thor and Black Panther to Daredevil, Doctor Strange, Black Widow, Ant-Man, the Wasp, the Fantastic Four, and even the X-Men. Though he stepped away from his regular duties at Marvel in the '90s, Lee remained a prominent figure in the comic book world, and most famously became a cinematic icon through his countless cameos across almost all of Marvel's films.
Stan Lee in the Marvel Cinematic Universe.

In honor of his birthday, what's your favorite Marvel cameo by Stan the Man? pic.twitter.com/0yXxr0jqH4

— The Academy (@TheAcademy) December 28, 2021
Today, Stan would have turned 99. The colorful characters & thrilling tales he created captivate & entertain fans & will do so for generations to come. To celebrate his birthday, share your favorite Stan story, sighting, cameo or comicbook with us & we'll retweet a few!#StanLee pic.twitter.com/E8XO2Z9uTa

— Stan Lee (@TheRealStanLee) December 28, 2021
Thinking of Stan Lee and everything he's done for our extended Marvel family today. pic.twitter.com/wOaKysA1ne

— Mark Ruffalo (@MarkRuffalo) December 28, 2021
Today would've been the 99th birthday of a truly great one – the spectacular salesman who co-created the @Marvel heroes & stories that continue to shape pop culture, even long after he shuffled loose the mortal coil. Excelsior to hero and friend @TheRealStanLee! I miss you, man. pic.twitter.com/ntIFyKNgZY

— KevinSmith (@ThatKevinSmith) December 28, 2021
On the 99th birth anniversary of Stan Lee, the man who literally created the Marvel pantheon of superheroes it's worth remembering that he actually wanted to quit comic books when he was in his late 30s. And then his publisher Martin Goodman made an intriguing offer. pic.twitter.com/FA0SZuPS6U

— Joy Bhattacharjya (@joybhattacharj) December 28, 2021
Remembering and missing @TheRealStanLee on his birthday ❤️❤️❤️ pic.twitter.com/8GXJxz95KU

— BossLogic (@Bosslogic) December 28, 2021
the only thing wrong with spiderman nwh was stan lee not having a cameo in it ? pic.twitter.com/u6bM92Qwhq

— kirtan ➳ nwh brainrot (@stevsbishp) December 19, 2021
Remembering Stan Lee today on his 99th birthday ❤ ? pic.twitter.com/FN1D0GvIga

— Spider-Man Shots ? (@SpiderManShots) December 28, 2021
Remembering Stan Lee, born December 28 only 99 years ago. He influenced so many of us over those years … pic.twitter.com/uRF0GoeKDv

— Maggie Thompson (@ThompsonMaggie) December 28, 2021
Elsewhere in entertainment, the official synopsis for Doctor Strange in the Multiverse of Madness has just been released.