Doritos Unleashes the Heat With New Flamin' Hot Cool Ranch
Combining the classic flavor with a spicy, bold crunch.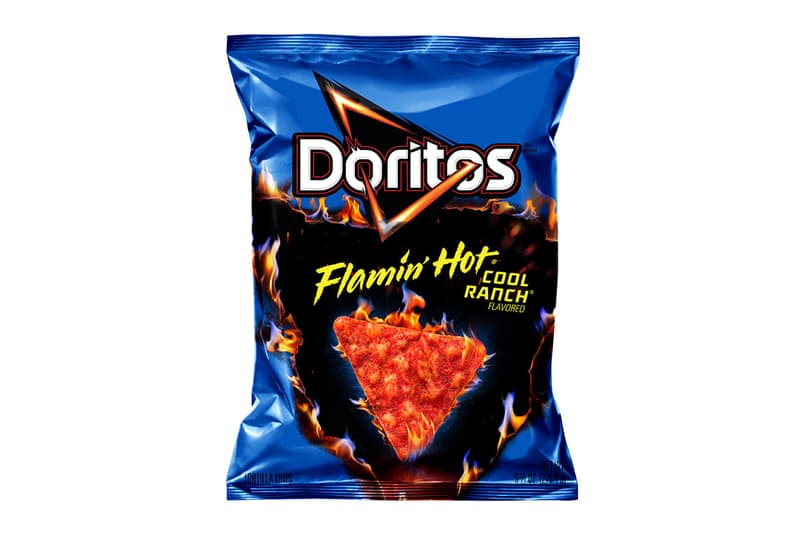 Doritos is mashing up one of their most iconic flavors with some heat for their next new flavor. Frito-Lay is introducing the Doritos Flamin' Hot Cool Ranch Flavored Tortilla Chip combining the fans' love for the classic Cool Ranch with a bold, spicy crunch.
Doritos is the latest addition to the company's Flamin' Hot lineup of snacks. Since the original release of Cheetos Crunch Flamin' Hot the spicy snacks have exploded across aisles worldwide with products including the Doritos Flamin' Hot Nacho and Doritos Flamin' Hot Limon. No stranger to bold flavors, the new addition embodies the chip's Flamin' Hot nature. By combining the heat with Cool Ranch, the brand has taken a legacy flavor and injected a spicy new edge to bring consumers a new experience for their Dorito chip.
For decades, Doritos Cool Ranch has been one of the most beloved flavors by fans. Now, Frito Lay has revamped its staple snack for chip fans, launching it just in time for the new year. Doritos Flamin' Hot Cool Ranch is now available in stores nationwide.
In other F&B news, Calbee has released its own potato-growing kits.