Post Malone Announces 'Magic: The Gathering' Partnership
Launching one of the most highly anticipated year-long gaming and music crossovers.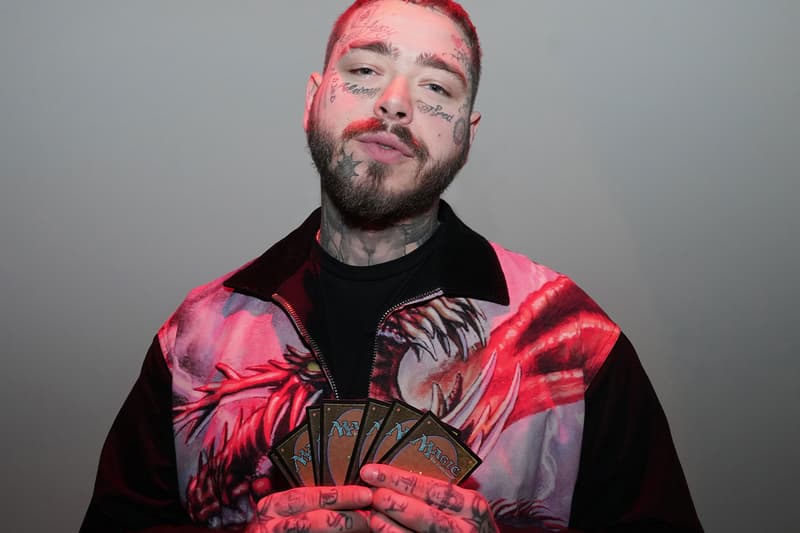 Wizards of the Coast has officially announced Post Malone's collaboration with Magic: The Gathering.
The Grammy-nominated artist is teaming up with the trading card game for a year-long celebration of Friday Night Magic. FNM brings a series of friendly MTG tournaments set to take place across more than 8,000 stores globally. Post Malone has been a long-time fan of the game and has often taken to social media to share his box-breaking attempts. Post Malone said, "I'm obsessed with Magic: The Gathering. This is really a dream come true. We'll be doing some cool stuff so keep an eye out." Wizard of the Coast's head of franchise marketing Nathan Stewart commented on the decision to partner with Post Malone,
"You'd be hard-pressed to find a bigger fan of Magic: The Gathering than Post Malone. As a fan for years, he knows just how much Friday Night Magic means to players. We're thrilled to collaborate with Posty in ways that will allow his signature style, talent and love of the game to combine in ways fans will never forget."
The partnership is expected to bring forward a series of events year-round. While the specifics of the collaboration have yet to be confirmed, fans are "gearing up for a jam-packed 2022 featuring new partnerships, bigger online experiences, and even more ways to celebrate the game they love."
Back at it with @Wizards_Magic:) It's about to get wild #MTGPartner pic.twitter.com/wVsqKU4qgy

— twelve carat toothache (@PostMalone) December 21, 2021
In other gaming news, Pokémon GO's first community day of 2022 brings on Spheal.