'Avatar 2' Reveals First-Look Image at Jake and Neytiri's Human Son Character Spider
The sequel is set to arrive in 2022.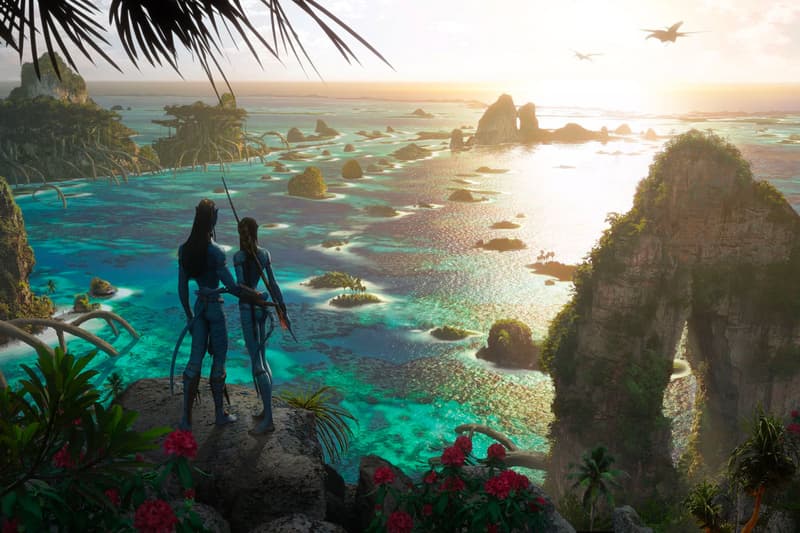 A first-look image of a new character from James Cameron's Avatar 2 has officially been revealed.
With the sequel arriving next year, the second installment notes the 13-year gap between the two films. The plot focuses on Jake, played by Sam Worthington and Neytiri, played by Zoe Saldana, as they have their own family including Na'vi kids Neteyam, Lo'al and Tuktirey. They also have a human child, Miles Socorro, also known as Spider, played by Jack Champion. Spider, who was born at the Pandora military base was too small to return to Earth and was later adopted and raised by Jake and Neytiri.
The first-look image was revealed by Empire when the film's producer Jon Landau sat down and discussed the plot of the film. Ladau discusses the relationship Spider has with his parents sharing, "Jake took him in but Neytiri always saw him as one of the people who destroyed her home and killed her father. So you have all these dynamics playing out."
Landau also talked about what to expect from James Cameron, "If you look at what Jim does in his movies, he writes in universal themes that are bigger than the genre of any one movie. This time around, we're taking Jake and Neytiri and building the most universal theme of all around them. Which is family. Jake comes from the human world, Neytiri from the Na'vi world. So, they're like a modern mixed-race couple, raising kids who perhaps feel they don't belong to one world or another."
Avatar 2 arrives in theaters on December 22, 2022.
Check out this just-released photo of @JackTheChamp as Spider in the #AvatarSequels! Producer @jonlandau sat down with @EmpireMagazine to share new details — see the full article below for more. https://t.co/vajC6TfCmA

— Avatar (@officialavatar) December 20, 2021
In other entertainment news, here is everything coming to and leaving HBO Max in January 2022.