White Mountaineering's Yosuke Aizawa on Family, Functionality, and Collaboration
The designer reflects on his just dropped outerwear project for UNIQLO.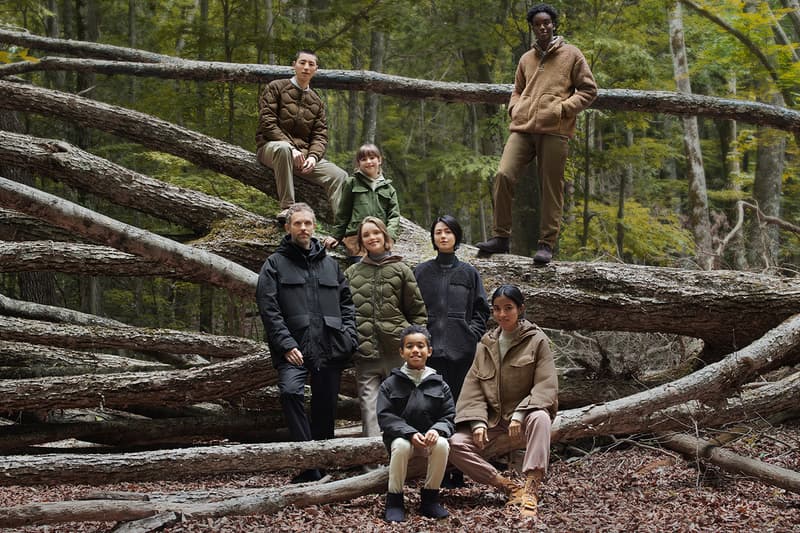 When Yosuke Aizawa founded White Mountaineering in 2006, it was a shining example of how to turn a passion into a career. Aged just 22 at the time, Aizawa — who is an alumnus of Tokyo's Tama Art University and a former protégée of Junya Watanabe — merged his admiration for the outdoors with a love for design and fashion, to create what is now regarded as one of the most innovative outerwear labels on the market.
Alongside its seasonal releases, the Tokyo-based label has become renowned for its collaborations. Under Aizawa's eye, White Mountaineering has cemented a reputation for its cerebral reworkings of heritage brands, including Barbour, Saucony, and Levi's.
In that spirit, in September, Aizawa unveiled White Mountaineering's debut collaboration with fellow Japanese label UNIQLO: a nine-piece collection of fleeces and jackets. In many ways, it seems like a no-brainer: though they differ wildly in scale, fame, and pricing, both brands are admired for their functional, fuss-free, and restrained approach to design. Both, too, champion fabric innovation and subtle design tweaks over seasonal novelties and trend-led gimmicks. It's surprising, really, that the link-up didn't happen sooner — but for Aizawa, it was perfect timing.
"I think this collection expands the creative horizons of both White Mountaineering and UNIQLO," he tells HYPEBEAST. "We wanted to combine the technical processes we utilize in designing here, with UNIQLO's philosophy of creating the perfect everyday wear for everyone. I think the collaboration reflects the best of both brands too; the outerwear is highly functional and technical, but remains accessible to all". At the time of writing, the collection had already seen a brisk reaction at retail; a follow-up collection is expected in the near future.
Throughout its fifteen years of existence, White Mountaineering's collections have always extended to both menswear and womenswear. This collaboration with UNIQLO, though, marked the brand's first venture into childrenswear. While it might seem like a relatively small step, for Aizawa, it was at the heart of the collaboration, and remains a reflection of his current mindset.
"When I was approached about this project, I wanted to combine the theme of family with UNIQLO's concept of 'LifeWear made for all'," he explains. As a result, the collection was largely inspired by the mundane rituals of family life: going to the park, taking walks, and the kinds of outdoor pursuits many of us took to, to relieve the boredom of lockdowns. In them, Aizama found a kind of nobility.
"In everyday activities, the functional details made for outdoor activities can be used very effectively," he says. "By combining various elements, such as materials designed for ease of movement and functions such as heat retention, I believe I have been able to contribute to UNIQLO the technical and pattern-making knowledge that White Mountaineering has cultivated".
That emphasis on functionality still lies at the core of Aizama's design philosophy — yet it's also placed him in an increasingly oversaturated market, as mass-market brands and luxury labels alike churn out their versions of 'technical' garments, often with little practical appeal. Yet Aizawa is philosophical about his positioning within the sphere.
"Outerwear may still be a developing sector now, but I have been pursuing it for many years," he says. "I also think the philosophy of the designer will be questioned beyond the functionality of the clothes as well – such as finding answers on how to tackle social issues such as sustainable manufacturing and so on."
To date, collaborations have played a major role in the development and continued success of White Mountaineering and while many brand partnerships nowadays can often seem forced or born simply for extra exposure, for Aizawa a collaboration means a lot more. "Through our lives, we meet many people and we gain knowledge through these encounters," he explains. "Collaborative work is very important to us because as a designer I learn through these creative processes and I can return this gained knowledge and experience to my own brand, as well as contribute to the collaboration".
The full White Mountaineering x UNIQLO collaboration is available to buy now in limited quantities from the UNIQLO webstore.