Tropicana Is Resolving the Unpalatable Combination of O.J. and Toothpaste
Introducing a limited-edition toothpaste to combat the notoriously bad flavor combo, dropping today.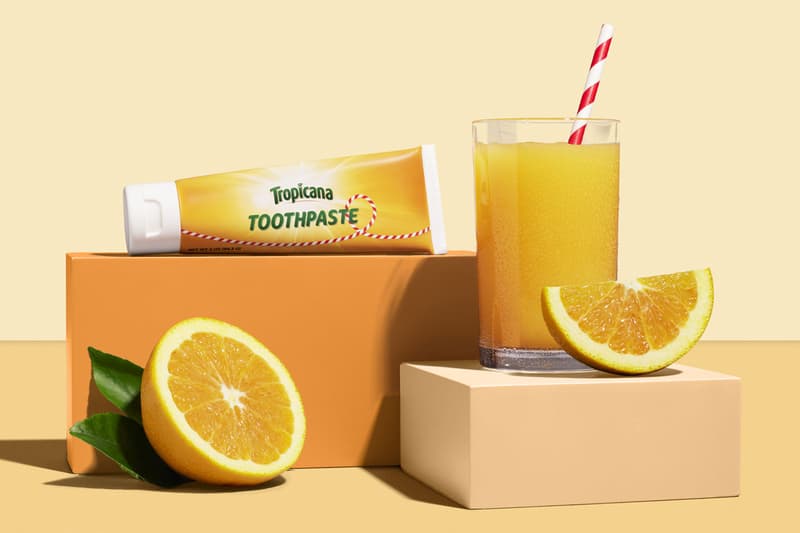 1 of 3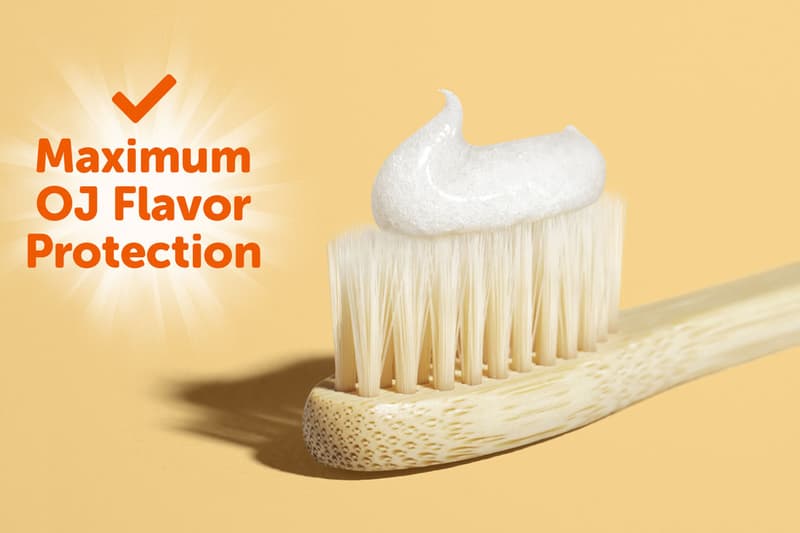 2 of 3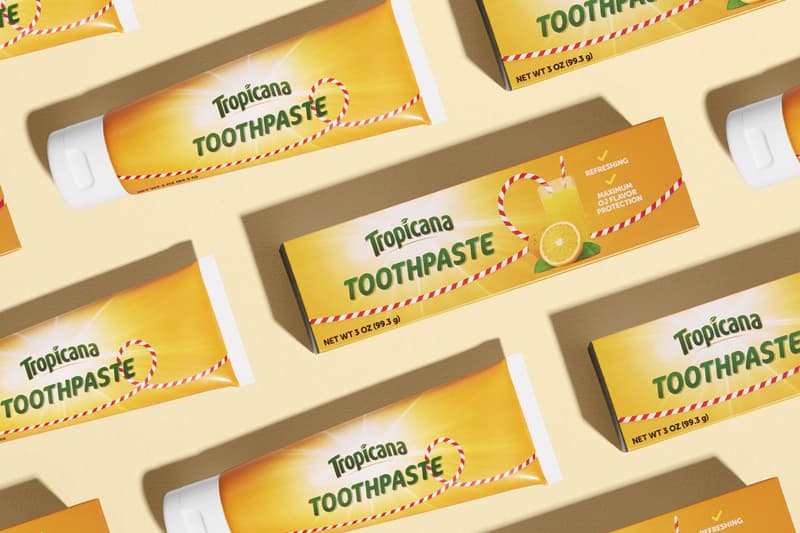 3 of 3
When you bring together two individually great things, sometimes you get an even better combination, like peanut butter and chocolate or a burger and fries. On the contrary, a bad pairing has the opposite effect. Take for example, the classic morning glass of orange juice with the typical A.M. task of brushing one's teeth, which has long been a hot topic of conversation on social media. Thankfully, Tropicana is making mornings brighter with its new limited-edition Tropicana Toothpaste, which drops today, National Brush Day, and combats the unsavory taste of O.J. and toothpaste.
While not for sale, comment on @Tropicana_Juices Instagram post using #TropicanaToothpaste #Sweepstakes starting today, National Brush Day, through Thursday, November 4, to be entered for a chance to win a limited-edition Tropicana Toothpaste of your own.
According to a recent survey, one in four people described this aftertaste as "burnt toast" and "dirty pennies" and 60% of people thought that orange juice and toothpaste is a worse combination than socks and sandals. To mark the launch, HYPEBEAST is digging deeper into this phenomenon with a poll that asks which combinations are the worst.
No Purchase Necessary. Void where prohibited. Tropicana Toothpaste Sweepstakes is sponsored by PepsiCo, Inc. Open to legal residents of the 50 U.S. & D.C., 18 & older. Begins at 9:00 a.m. CT on 11/1/21 & ends 5:00 p.m. CT on 11/4/21. Message & Data Rates May Apply. For official rules, visit tropicanatoothpastesweepstakes.com.
Poll
What Is The Worst Combo?
Pineapple and Pizza
Orange Juice and Toothpaste
Socks and Sandals
Rain and a Music Festival
Sneakers and The Beach