Travis Scott Addresses Astroworld Festival Tragedy
After eight deaths were reported.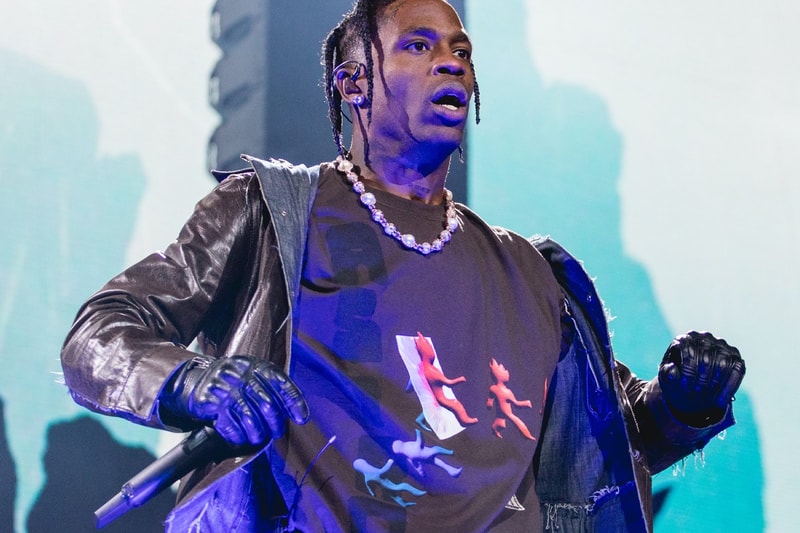 After eight deaths were reported during Travis Scott's performance at the Astroworld Festival in Houston, the event has now been canceled as local law enforcement and officials launch an investigation into the incident.
Travis Scott recently took to his Twitter and Instagram Story to address the tragic incidents. "I'm absolutely devastated by what took place last night. My prayers go out to the families and all those impacted by what happened at Astroworld Festival," Scott posted in a tweet. He thanks the Houston Fire Department and NRG Park for their response and support, and is "committed to working together with the Houston community to heal and support the families in need."
"My fans really mean the world to me and I always want to leave them with a positive experience," he said on Instagram. "Anytime I can make out anything that's going on I stop the show and help them get the help they need. I could just never imagine the severity of the situation." He goes on to urge those who have any information to contact the local authorities, and promises to provide updates as the situation unfolds.
Houston Fire Department Chief Samuel Peña reported that 300 people were treated at a field hospital at the venue and 23 concert-goers were taken to nearby hospitals by emergency responders, 11 of which were in cardiac arrest. Alarming videos have surfaced online of paramedics performing chest compressions and emergency vehicles cutting through the crowd trying to reach the distressed. While instances of overcrowding, overdoses, and crowd surges were documented, the exact cause of death of the eight individuals who ranged from 14 to 27 years old, is still under investigation by medical examiners.
According to Houston Chronicle, Travis Scott stopped the show multiple times during his set to make sure struggling fans got help before concert organizers stopped the show entirely out of public safety concerns.
— TRAVIS SCOTT (@trvisXX) November 6, 2021
— ASTROWORLD FEST (@astroworldfest) November 6, 2021
Travis Scott takes to his Instagram story to address the tragedy at last night's Astroworld Festival.

— Pop Base (@PopBase) November 7, 2021