Travis Scott Will Refund All Astroworld Attendees
The festival was cancelled after a crowd surge left eight people dead and dozens injured.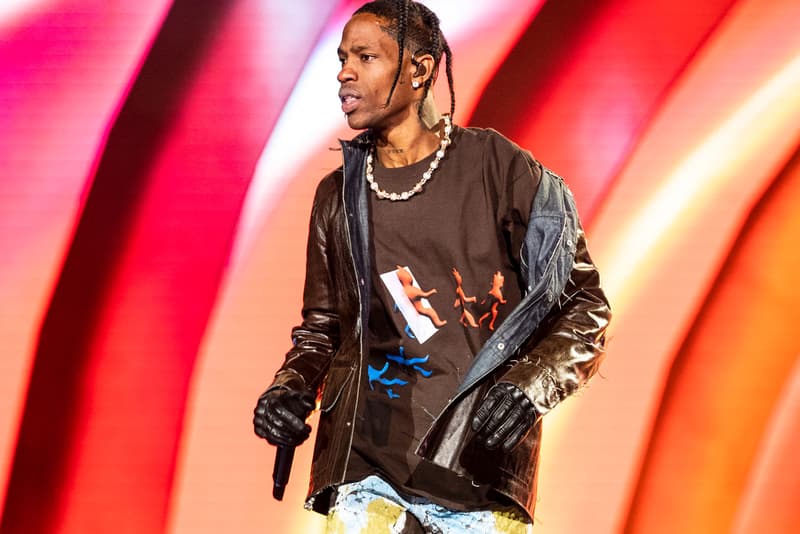 Travis Scott will refund all Astroworld attendees after the festival was canceled due to eight reported deaths and dozens of injuries during a crowd surge on opening night.
In a statement, Texas-based festival production company ScoreMore said it would be offering full refunds to those who purchased tickets, in conjunction with Live Nation and the AstroWorld team. ScoreMore also said it was cooperating with local authorities to provide CCTV footage and other information to aid in the ongoing investigation.
— Scoremore (@WeScoreMore) November 8, 2021
Houston Fire Chief Sam Peña on Saturday said that panic broke as fans rushed toward the front of the stage at around 9:15 p.m. local time. Scott, who has since released two statements on Twitter and Instagram Stories regarding the event, was warned by the Houston Police Chief Troy Finner of the crowd's "energy" prior to his performance, according to the New York Times. "The one person who can really call for and get a tactical pause when something goes wrong is that performer," Peña said on Sunday.
Scott on Monday pulled out of his headlining performance at Day N Vegas festival on Saturday, November 13, with sources telling Variety that the rapper is "too distraught to play."
Scott is now facing lawsuits alongside Drake and Live Nation from multiple attendees of the festival. Thomas J Henry Law took to Twitter on Sunday to share a story published by the Daily Mail, confirming that the firm had filed a lawsuit for plaintiff Kristian Paredes, a 23-year-old attendee who was "severely injured" at the festival.
Paredes said he "felt an immediate push" in the general admission section once Scott's performance began, according to the complaint. Additionally, the lawsuit accuses Drake of contributing to the crowd surge after joining Scott on stage. Another lawsuit was filed on behalf of Manuel Souza, who was injured in the crowd. Texas authorities have launched a criminal investigation into the tragedy with homicide and narcotics detectives, Finner said on Saturday.
Elsewhere, JAY-Z says Kanye West's comments about The Blueprint and Just Blaze are "unfair."