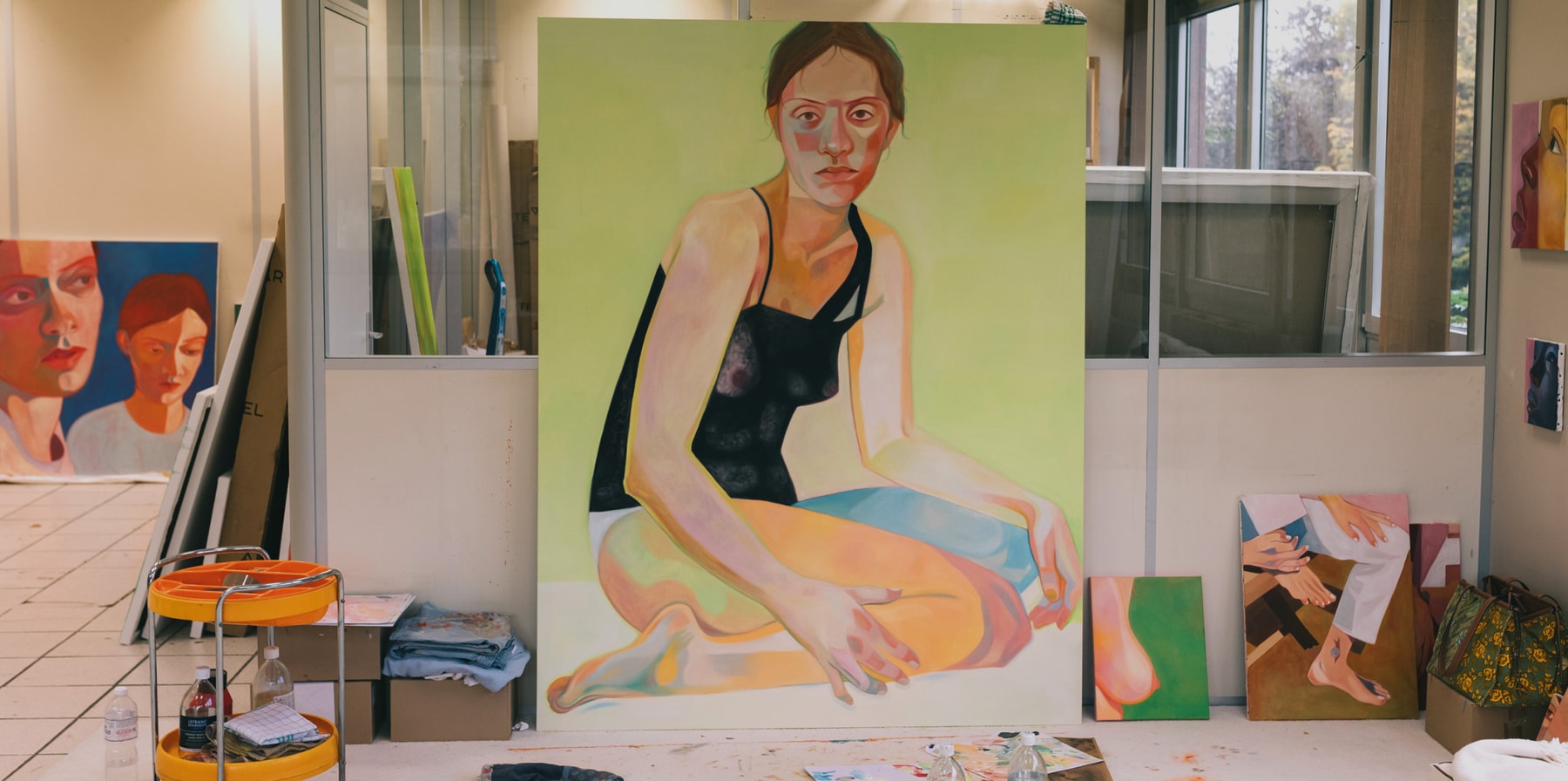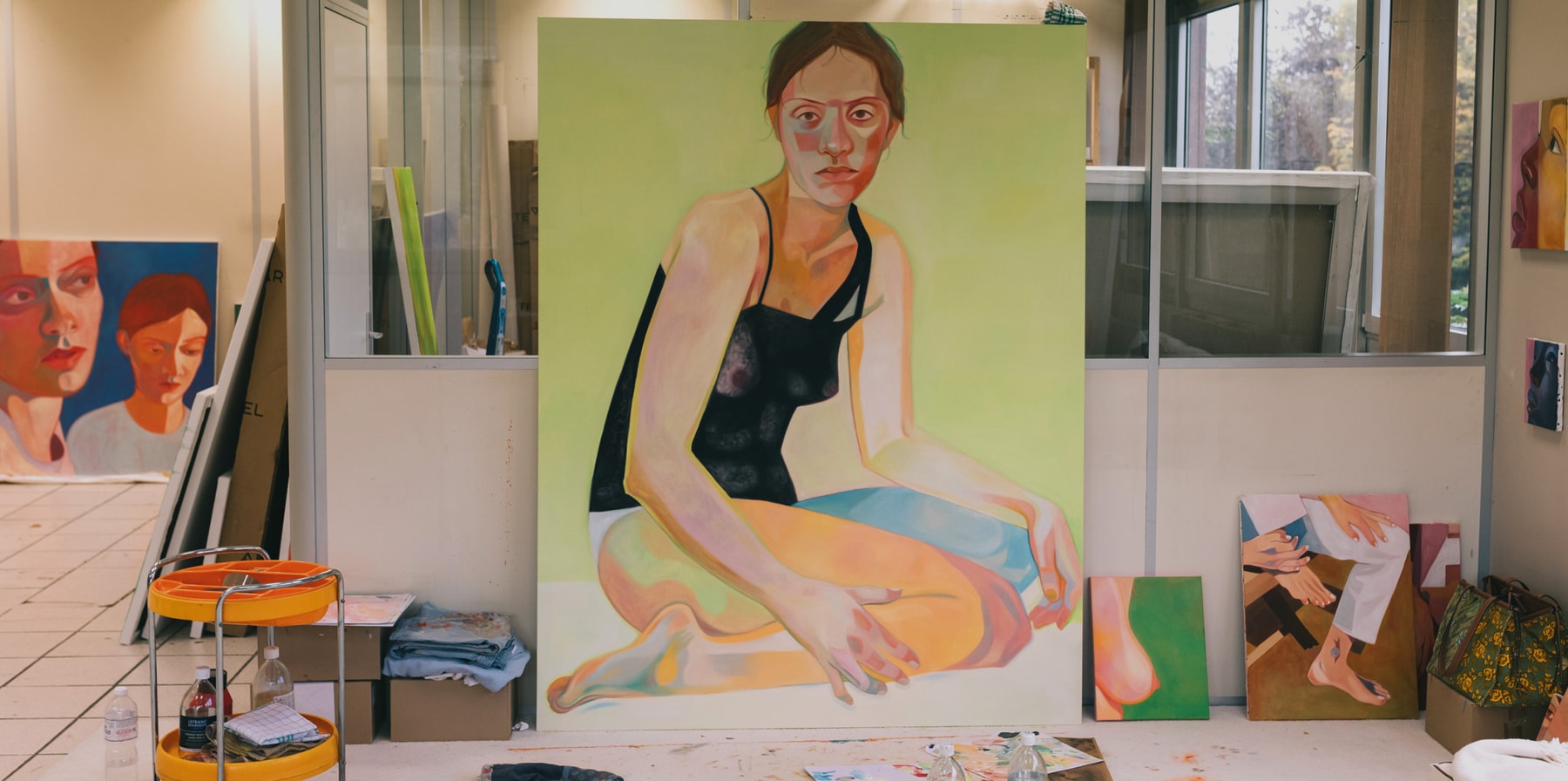 Studio Visits: Inès Longevial
The French artist who transcribes memories through brushstrokes.
For as long as humans have created art, portraiture has been a topic of study. The Tate describes the genre as a "representation of a specific person," but to Inès Longevial, it's more than that. "It cancels all the ideas we can get when looking at a body and clothes… she calmly states.
Up until the 19th Century, it was one of the only ways early civilizations recorded images of one another. But beyond this, to paint oneself is to understand oneself. If the 'eyes are windows to the soul,' as the popular idiom goes, faces are the foundations of humanity, according to the French artist.
Primarily painting nudes, Longevial has no reservations when exploring her work. A contemplative stare with a slight tender wink at the corner of her eye — each of her paintings serves as memories in color. Self-portraits that explore universal feelings, such as desire and loneliness — the latter of which became magnified during the pandemic.
In a past interview with Schön!, the Paris-based artist spoke on how she "terribly missed details of mouths, noses or skins." Usually working in short periods of time, Longevial typically lets her unconscious take over as she leaves no time to truly digest a piece. In this regard, the pandemic allowed her to slow down and reinterpret the coherence of her work.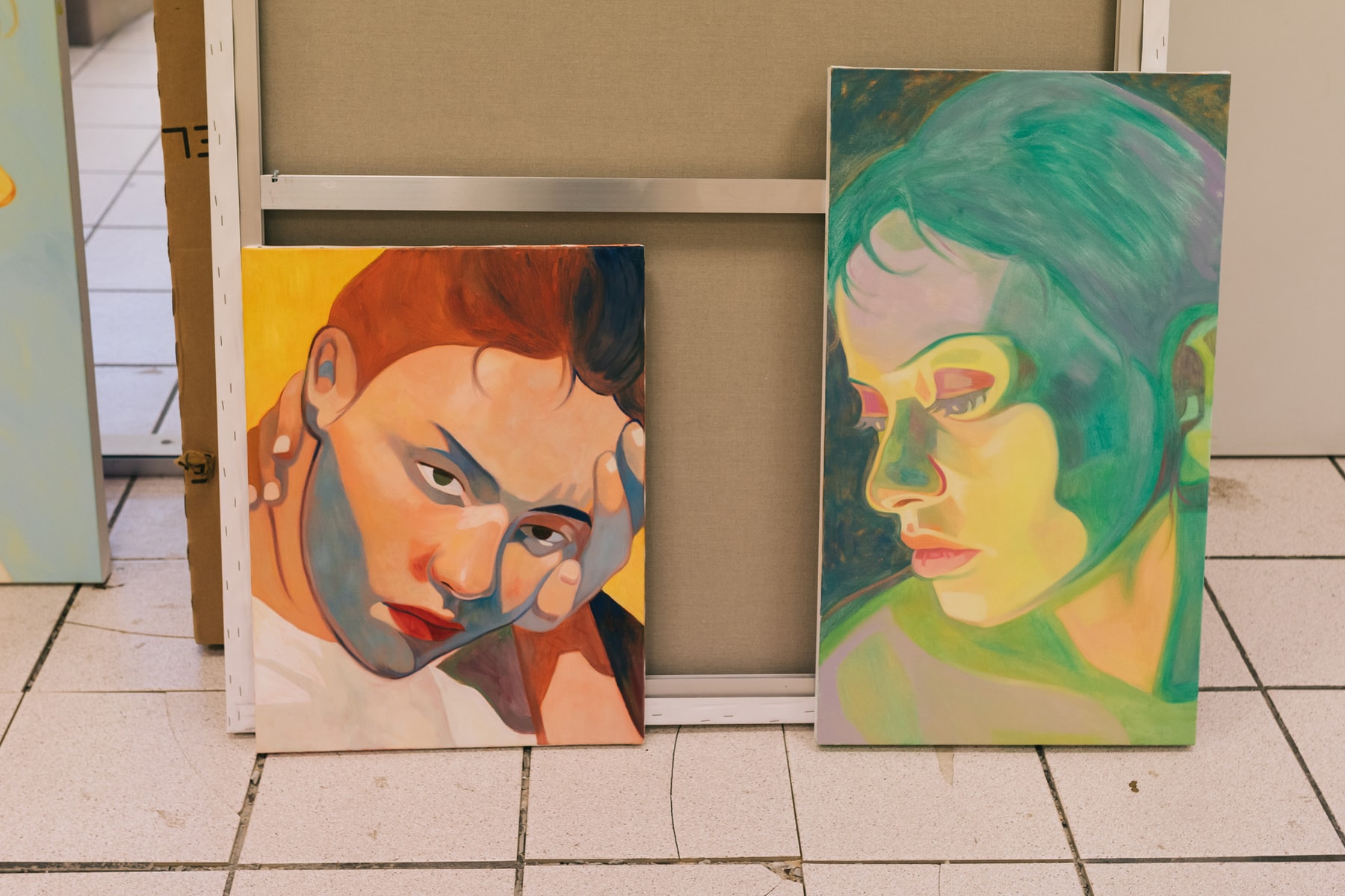 "I paint self-portraits because I am the person I know best," Frida Kahlo once said. Similarly, Longevial always starts her day drawing out her memories. By the time she starts painting, her brushstrokes become her words, and her colors translate her feelings.
Although her colors change with the seasons, one can see the sundrenched hues of her Southern French roots reappear throughout her oeuvre. Longevial grew up in Agen, a town in-between Bordeaux and Toulouse and is particularly fond of her family's ties to the Basque Country — noting of the importance of women in the Spanish family structure. This source of strength is another characteristic theme throughout her art — the idea that femininity can't be trapped in a box.
Soft-spoken and reticent when describing her work, Longevial avoids labels to maintain the poetry within her art. Having exhibited around the world in galleries such as HVW8, Almine Rech, and Christie's, the artist is busy at work on a number of new exhibitions for 2022.
Located in the Parisian suburb of Pantin, HYPEBEAST visited Longevial at her studio to learn more.
1 of 5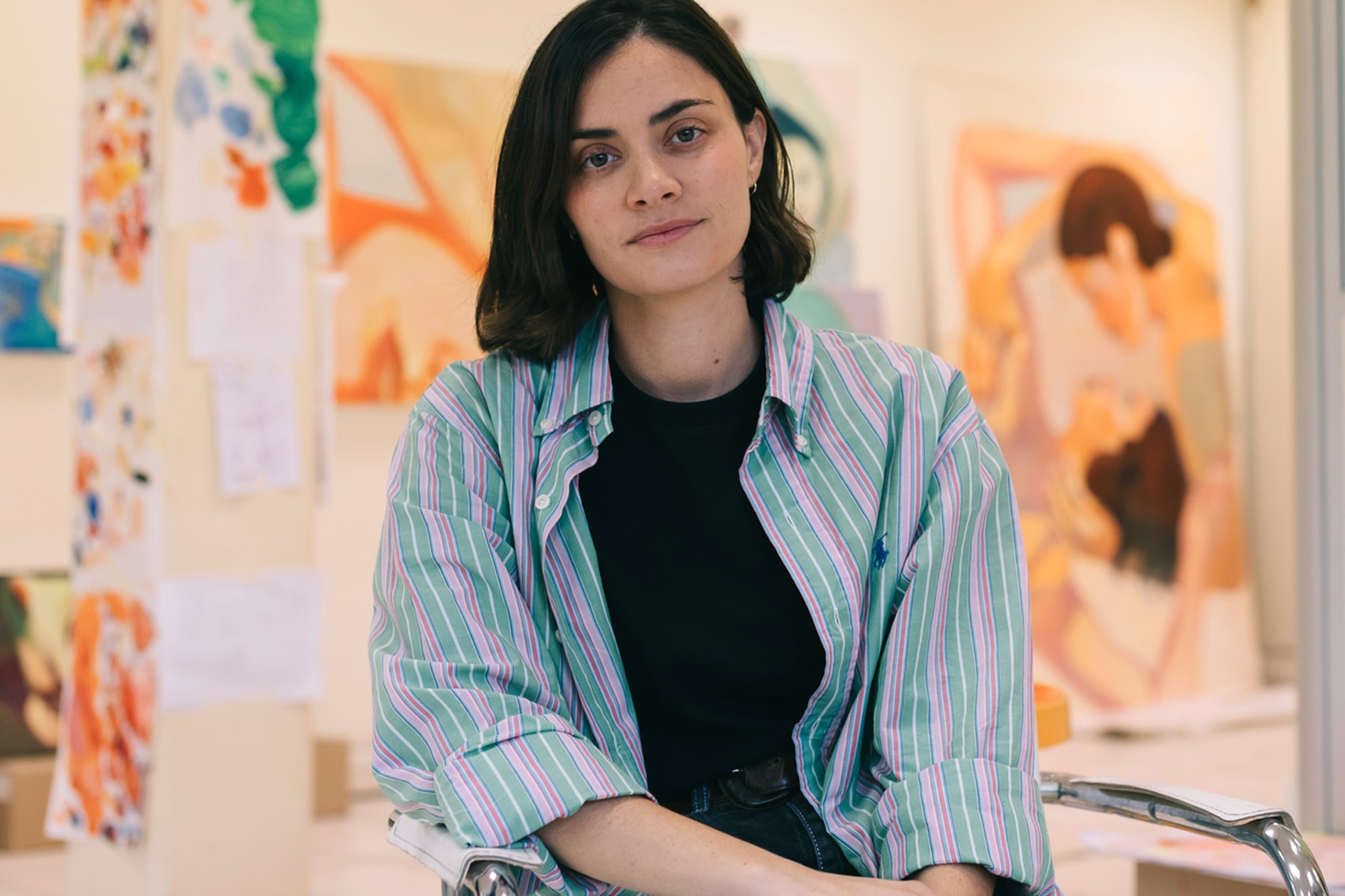 2 of 5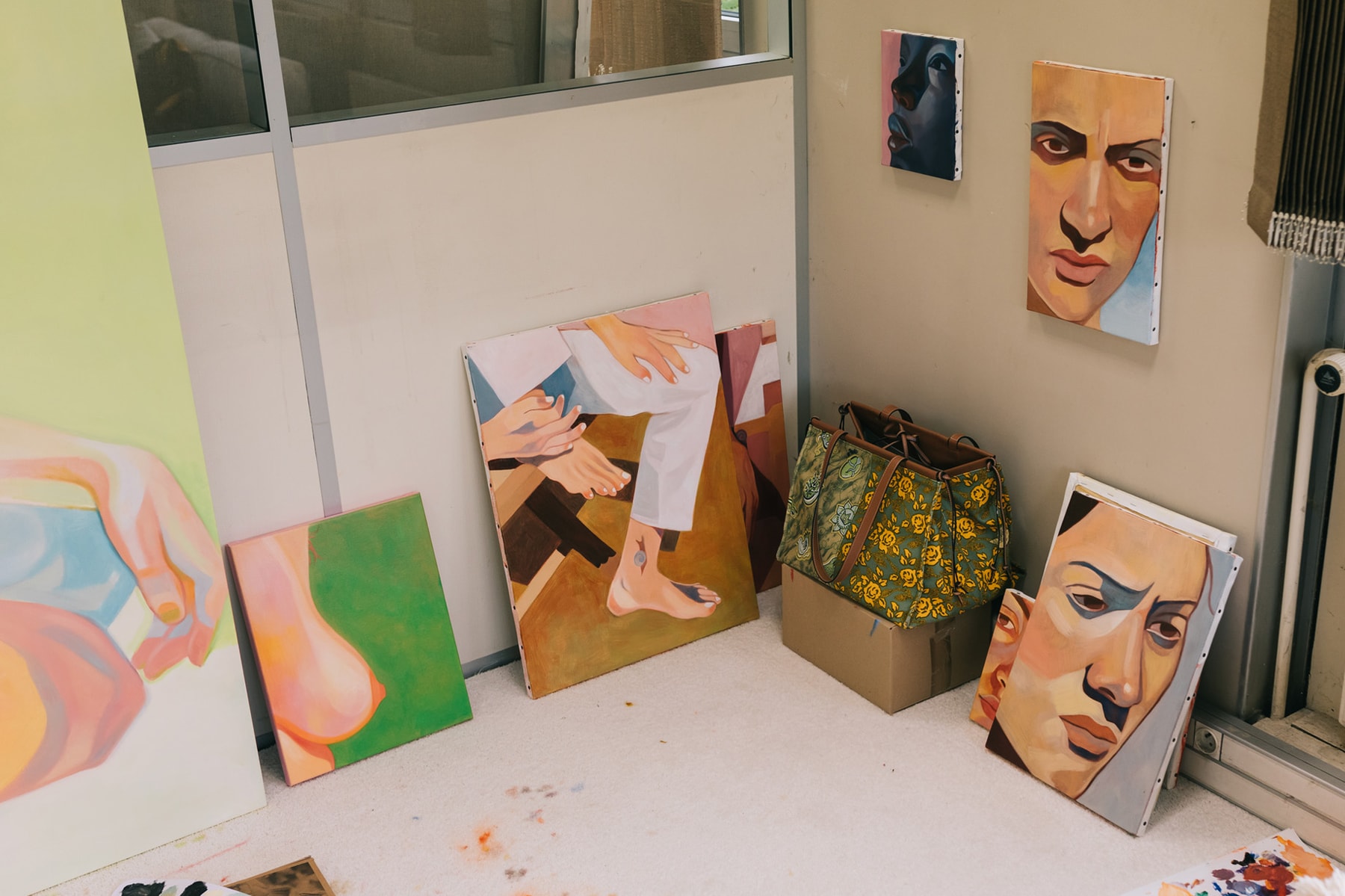 3 of 5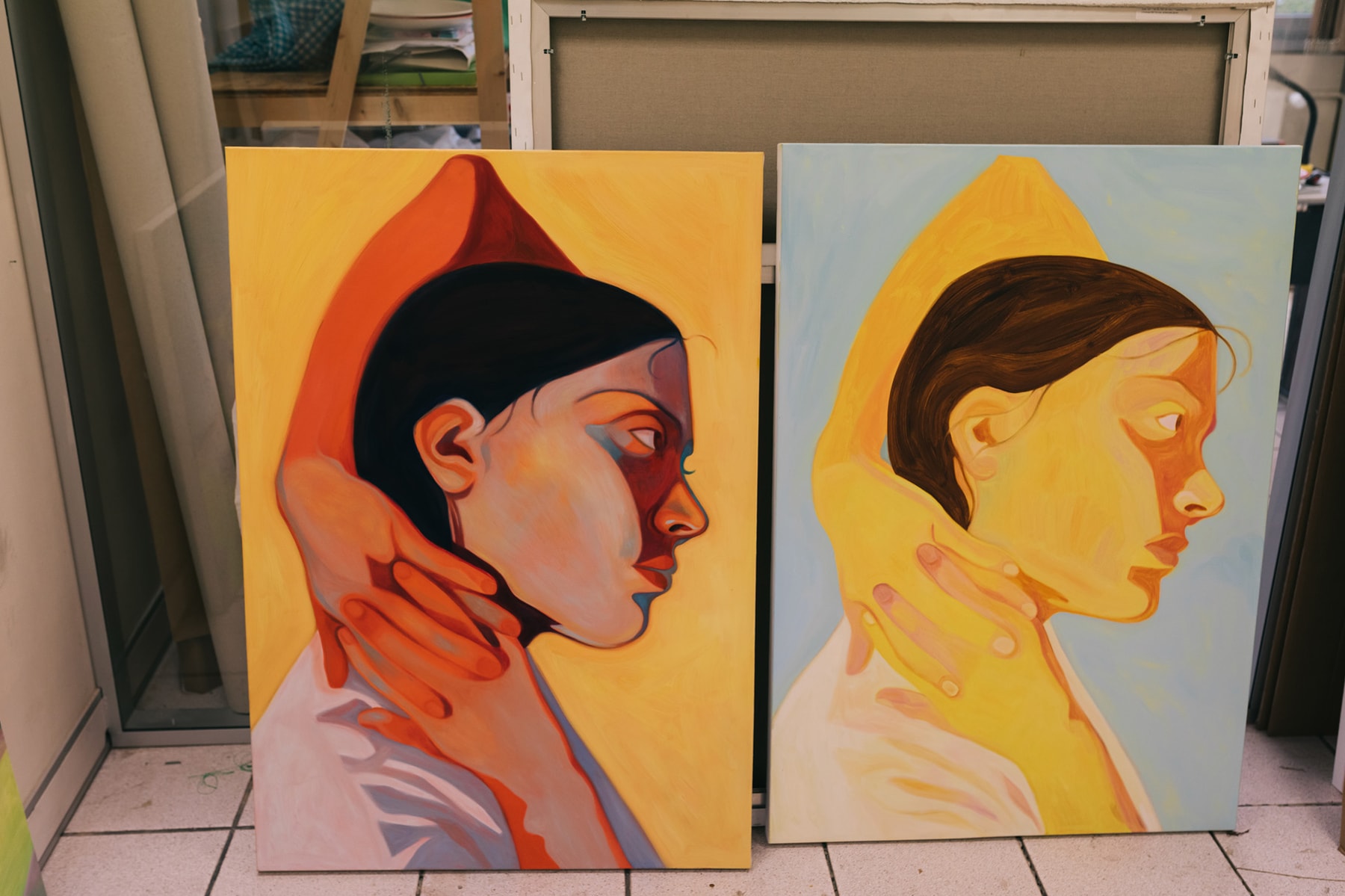 4 of 5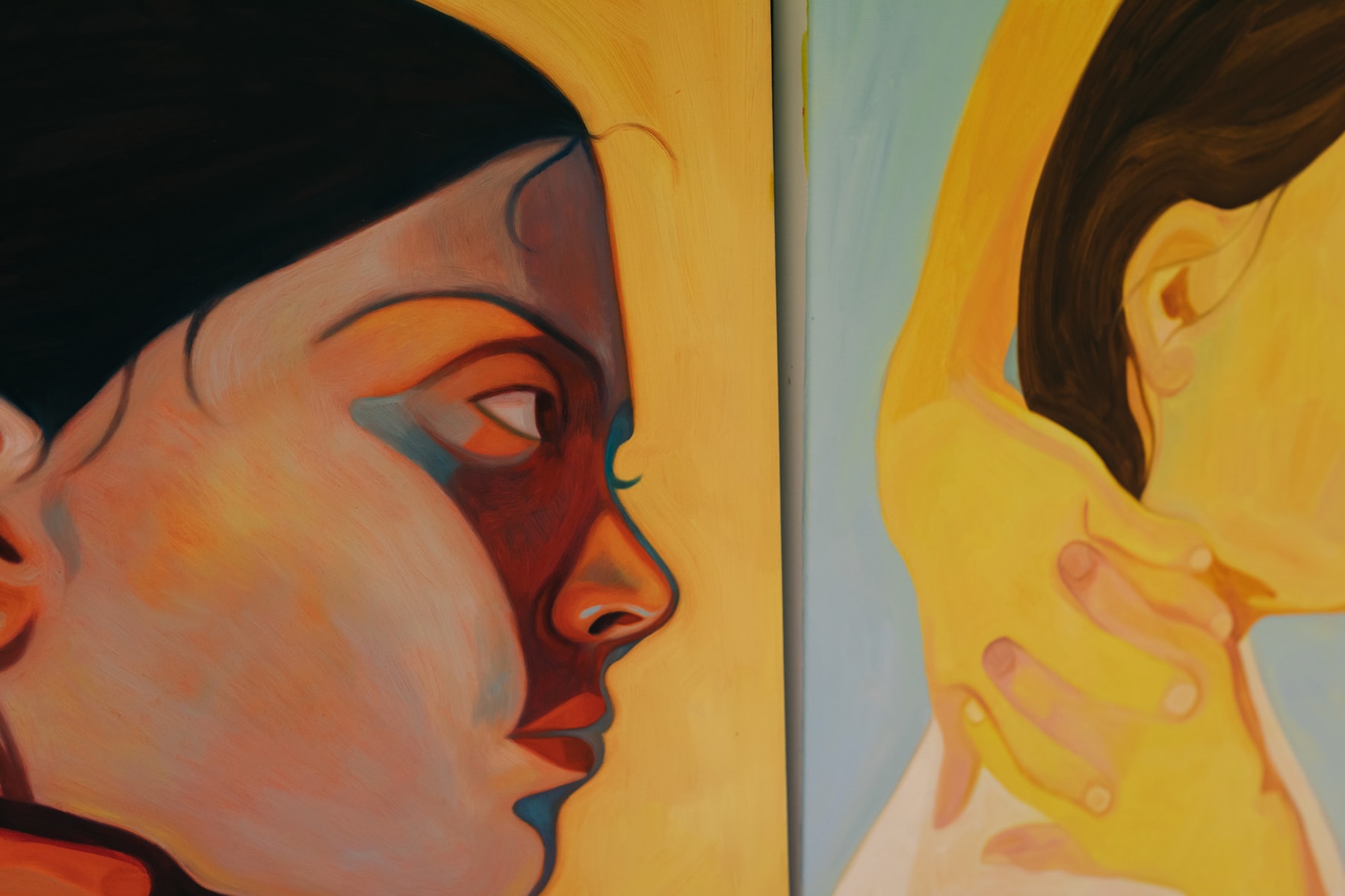 5 of 5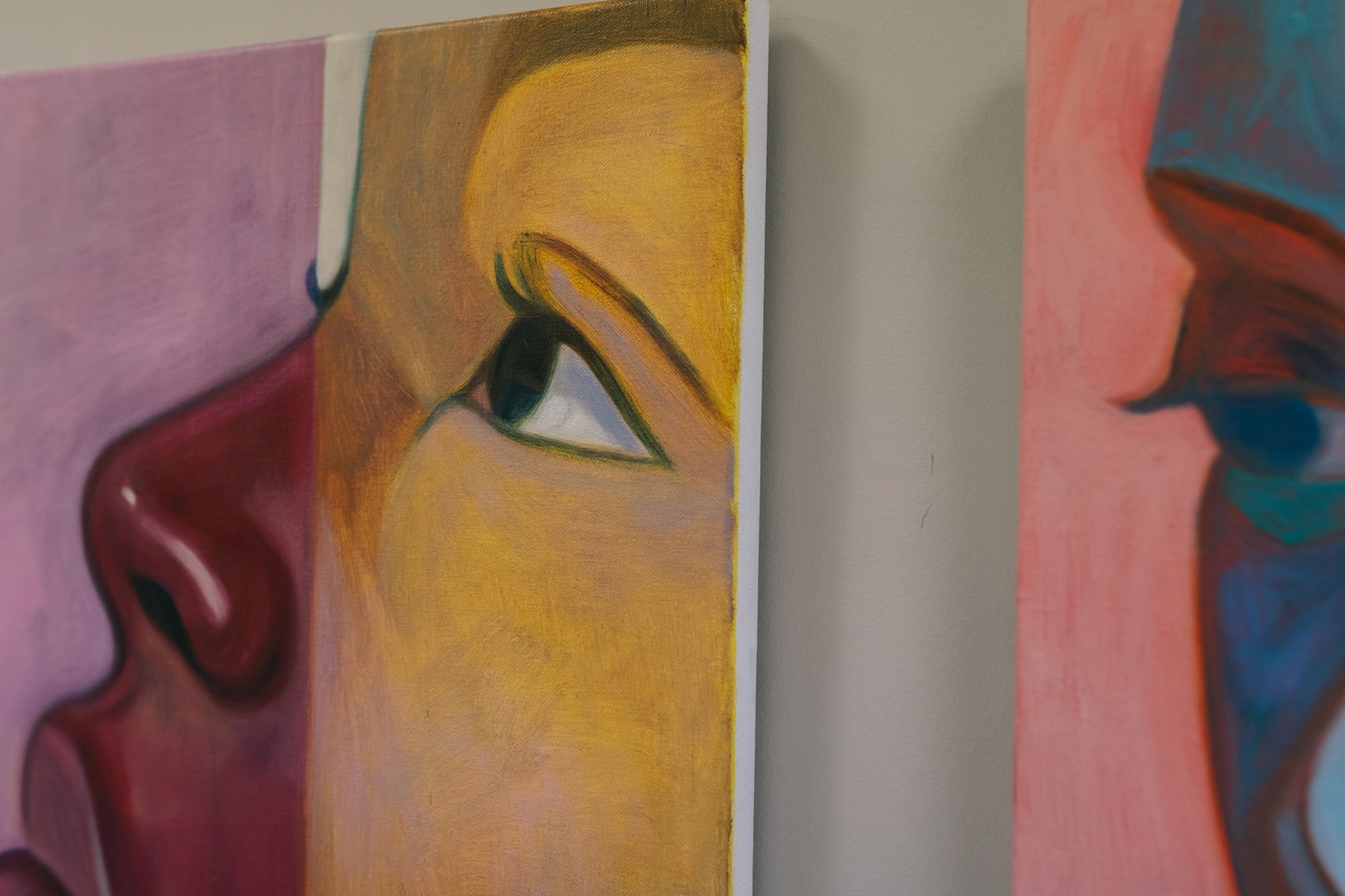 "The face is pure."
Can you talk about your background growing up in the south of France and your ties to the Basque Country?
Living in the South of France was wonderful for me as I grew up in the middle of Nature, warmth and sun. I only realized this and everything it brought to me when I moved to Paris. I find these sensations again now with my paintings in color.
In the past, you've spoken about the importance of women in the Spanish family structure. Can you explain this further for those who are unfamiliar?
In my family there are many women, we are all very close to each other. Watching them during my childhood and my teenage years inspired me a lot for my current practice. They gave me a silent, mystic, strength, which can be translated by gestures, face shapes, traditions, and recipes.
How about your foray into painting and what gravitated you towards portraits?
I have been painting for longer than I can remember, I painted through my whole childhood. I gravitated towards portraits because faces project all the strength of a person. It cancels all the ideas we can get when looking at a body and clothes… the face is pure.  On a face, you can read an expression, a light, colors.
It is what speaks the best of humanity.
1 of 5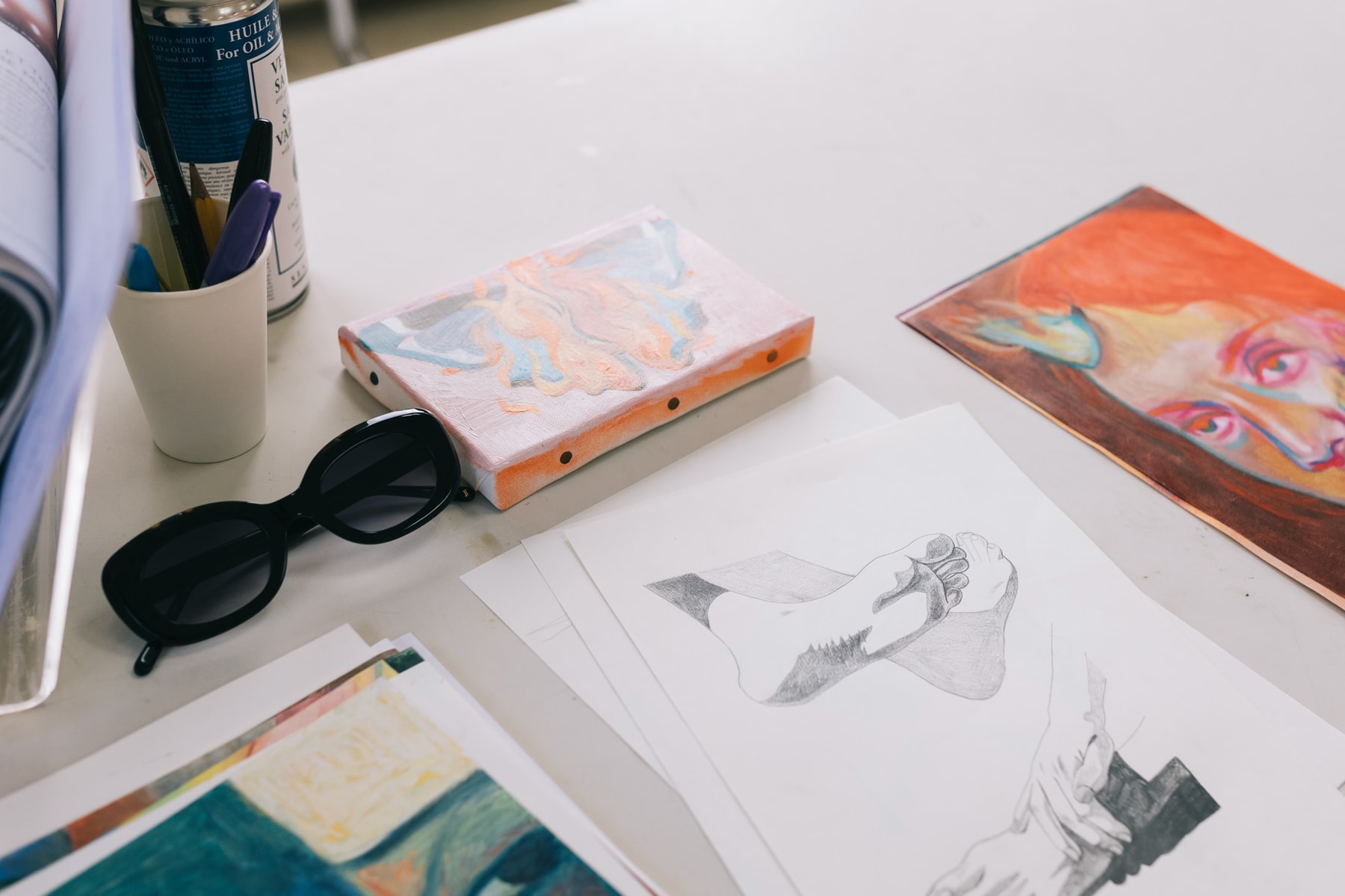 2 of 5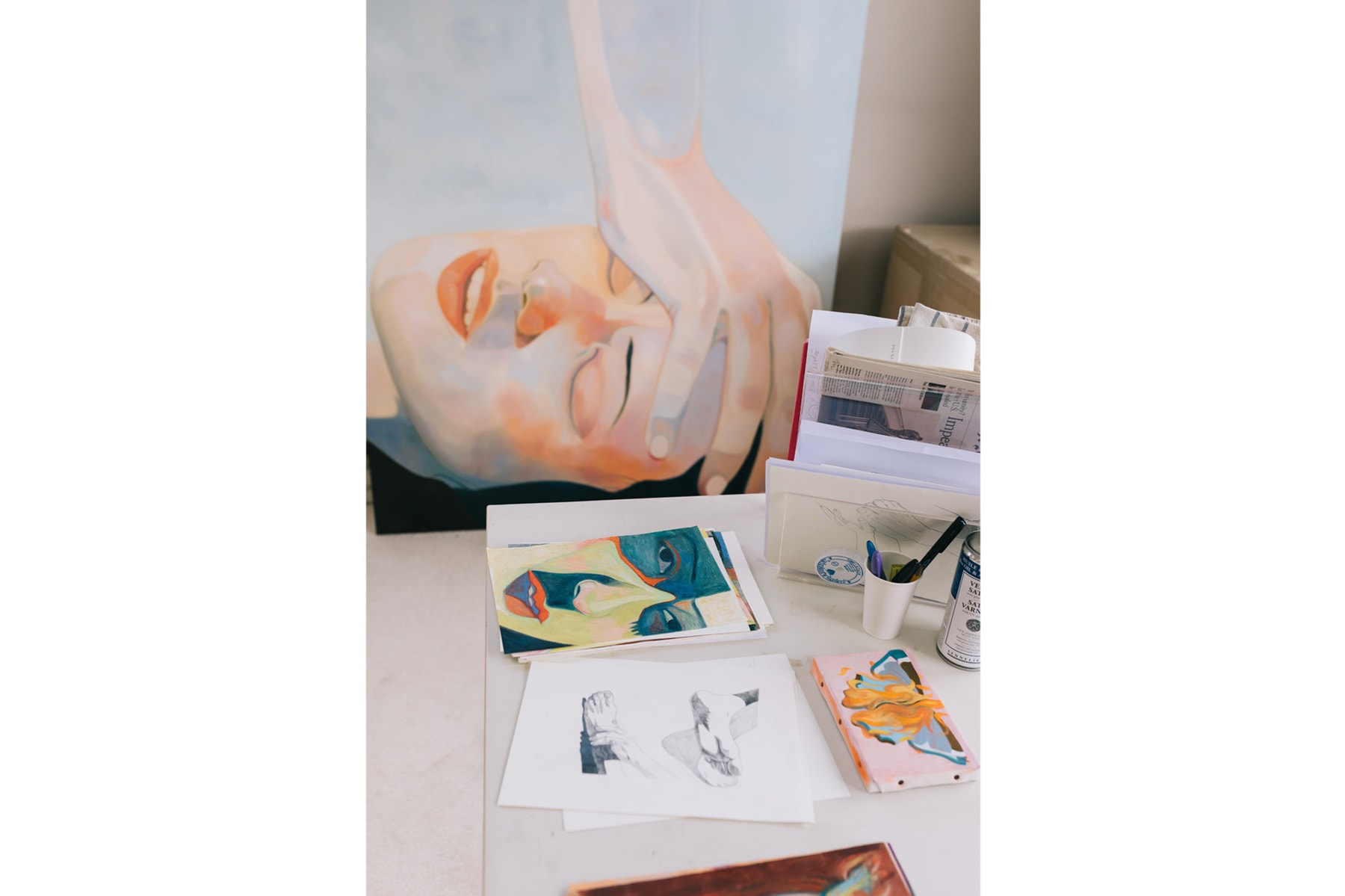 3 of 5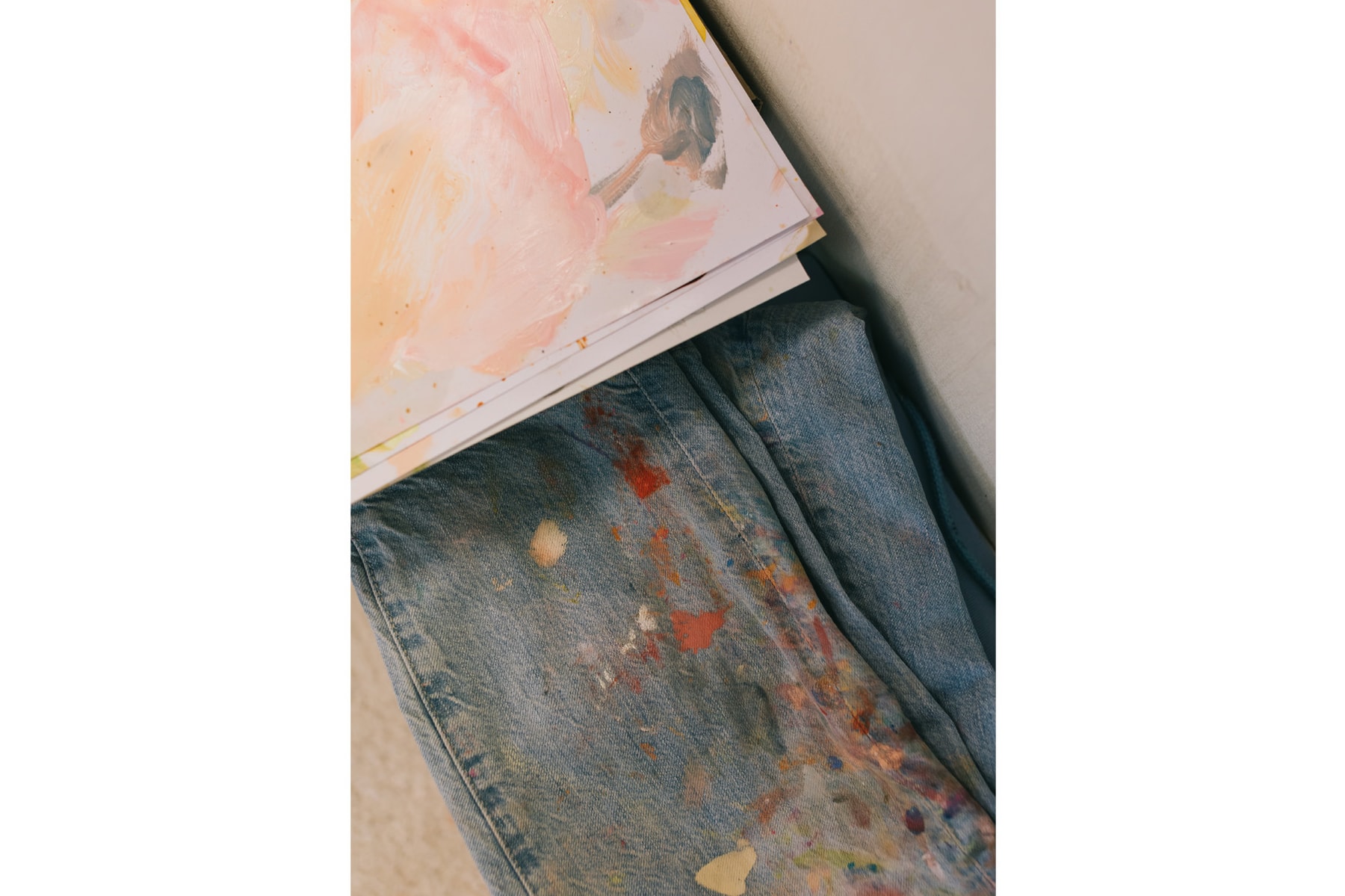 4 of 5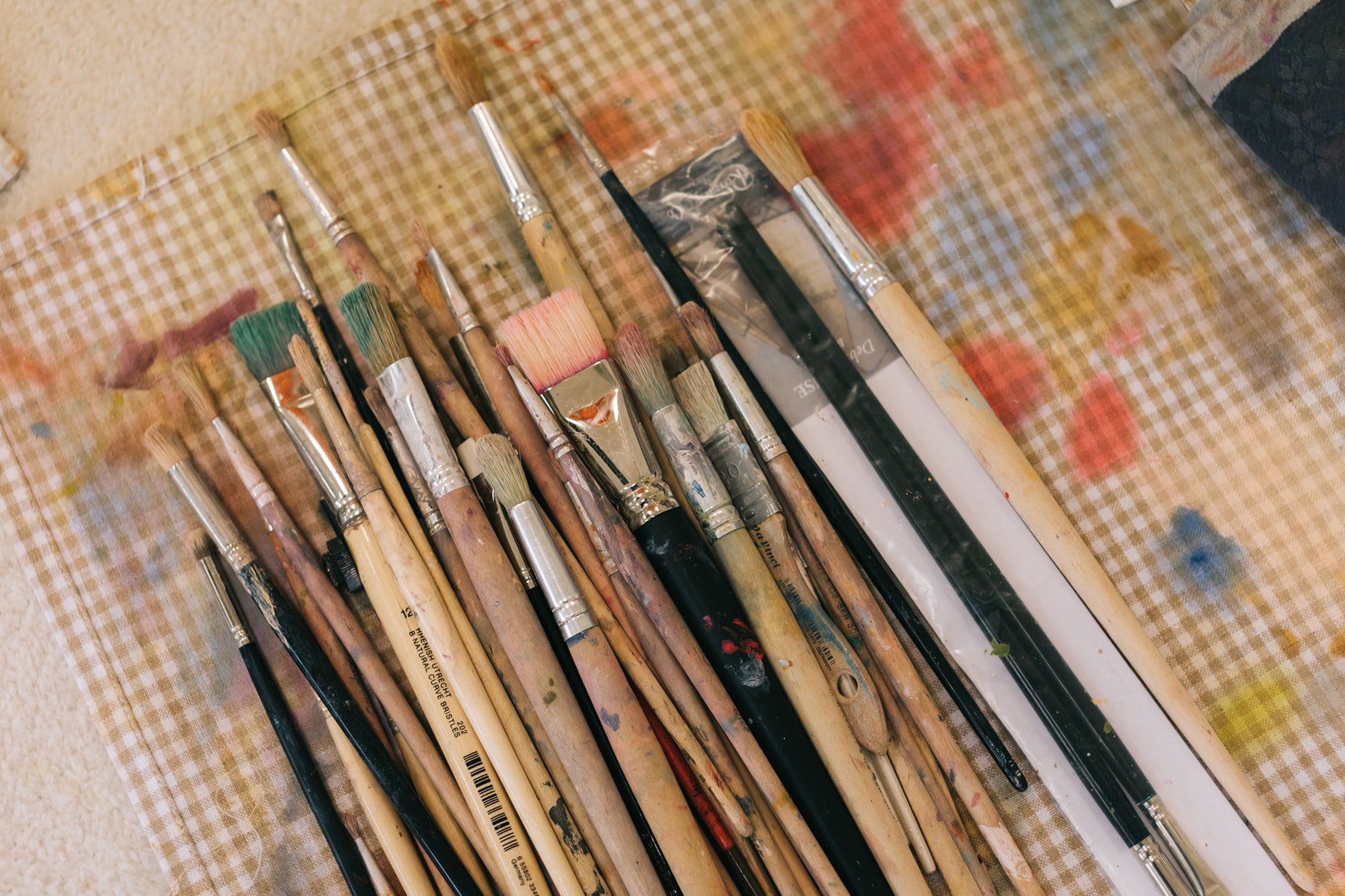 5 of 5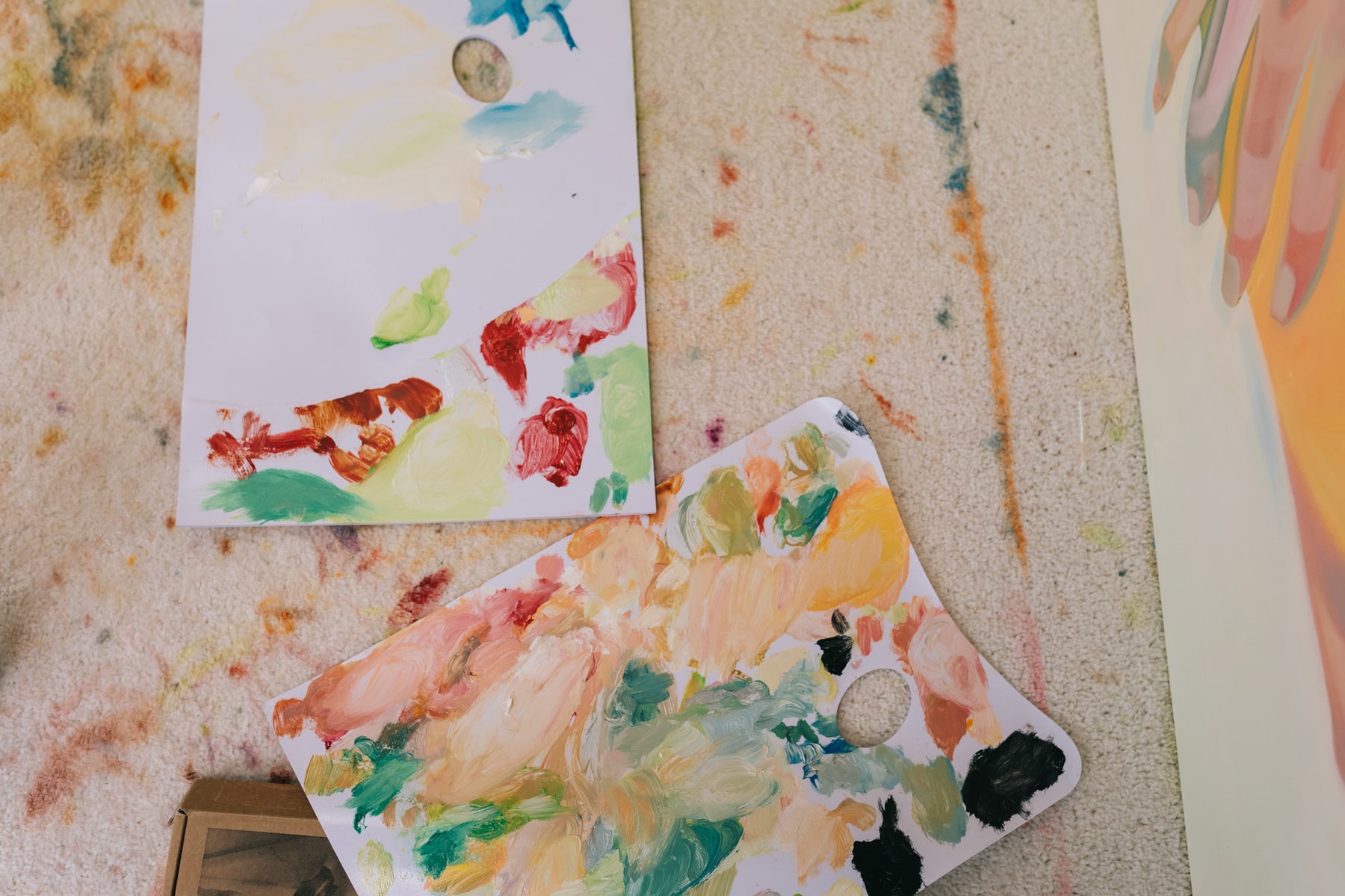 "The aim of my work is to represent a universal femininity."
Your own portraiture has become a recurrent focus of your art. Can you talk about your approach and what you aim to convey?
Because my body and my face are the ones that I know the best. They are a neutral terrain to experiment painting, color, light, etc.
Do you believe these paintings express the real you, or float somewhere between fantasy and reality?
It is not the question to express reality or fantasy. The aim of my work is to represent a universal femininity. It is just painting and lives in the eyes of those who look at it.
Do you make your art through an unconscious train of thought or have an image in mind?
I draw everyday, this helps me find poses, shapes, colors and to be free in my production.
1 of 4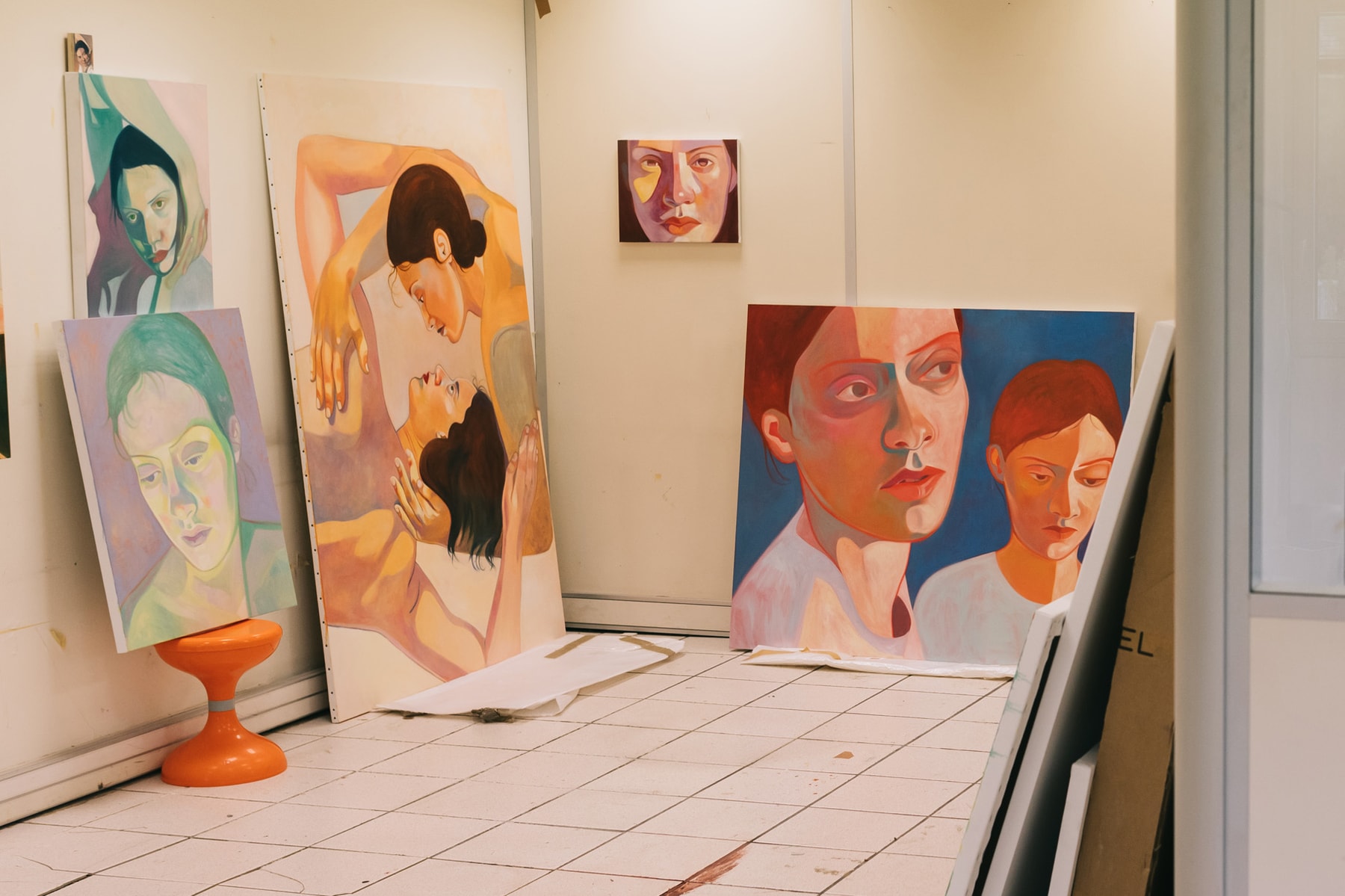 2 of 4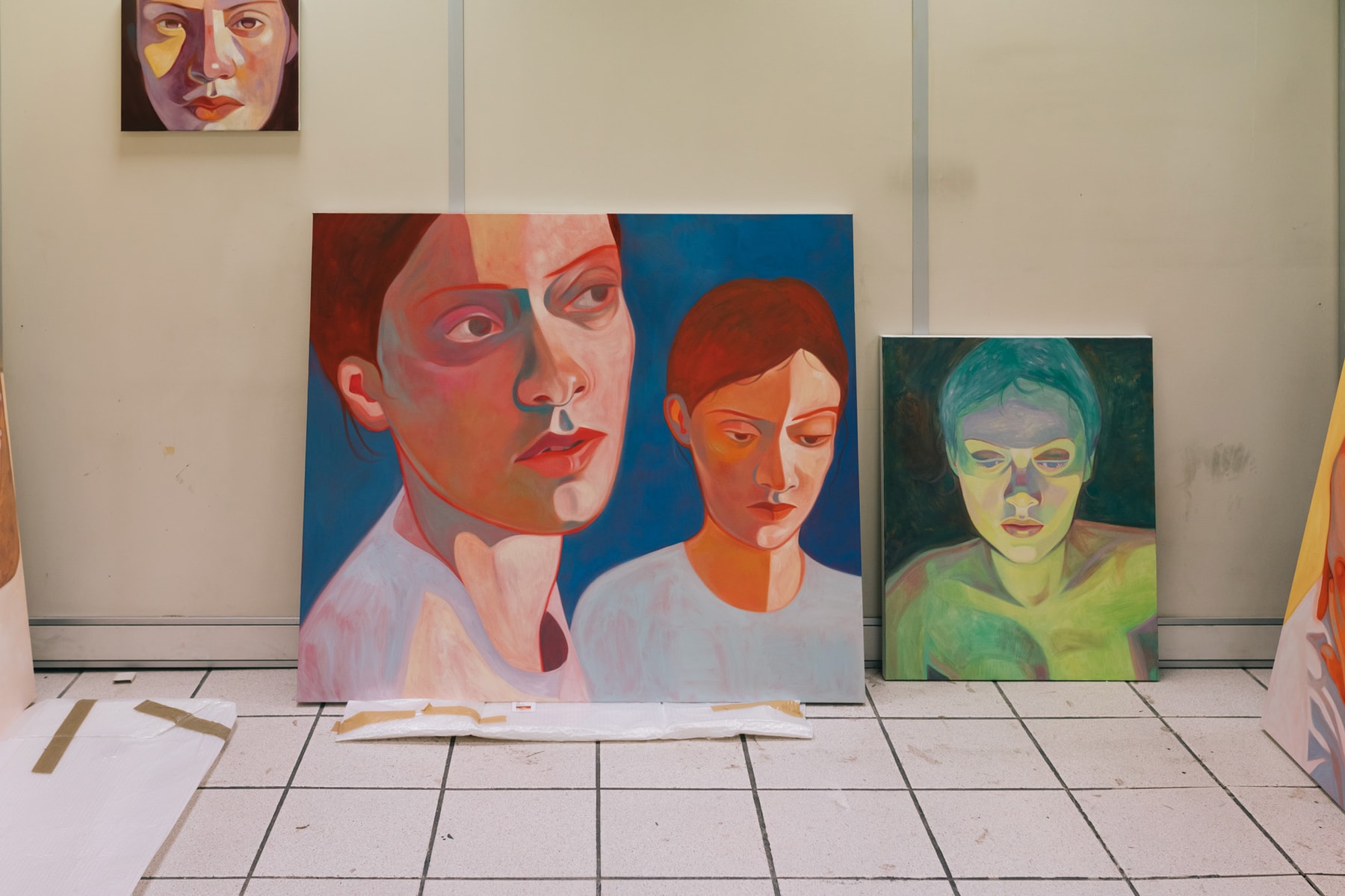 3 of 4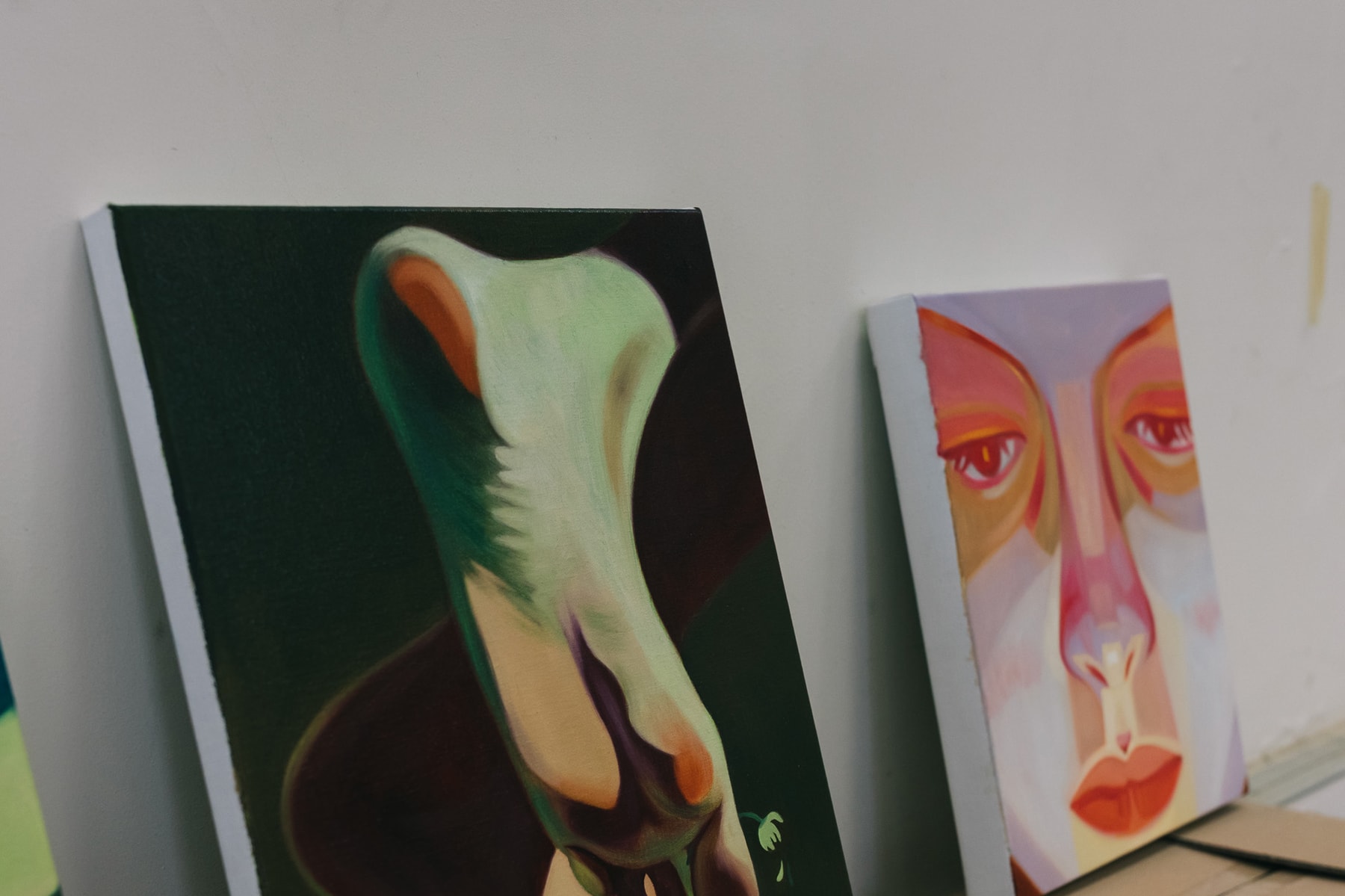 4 of 4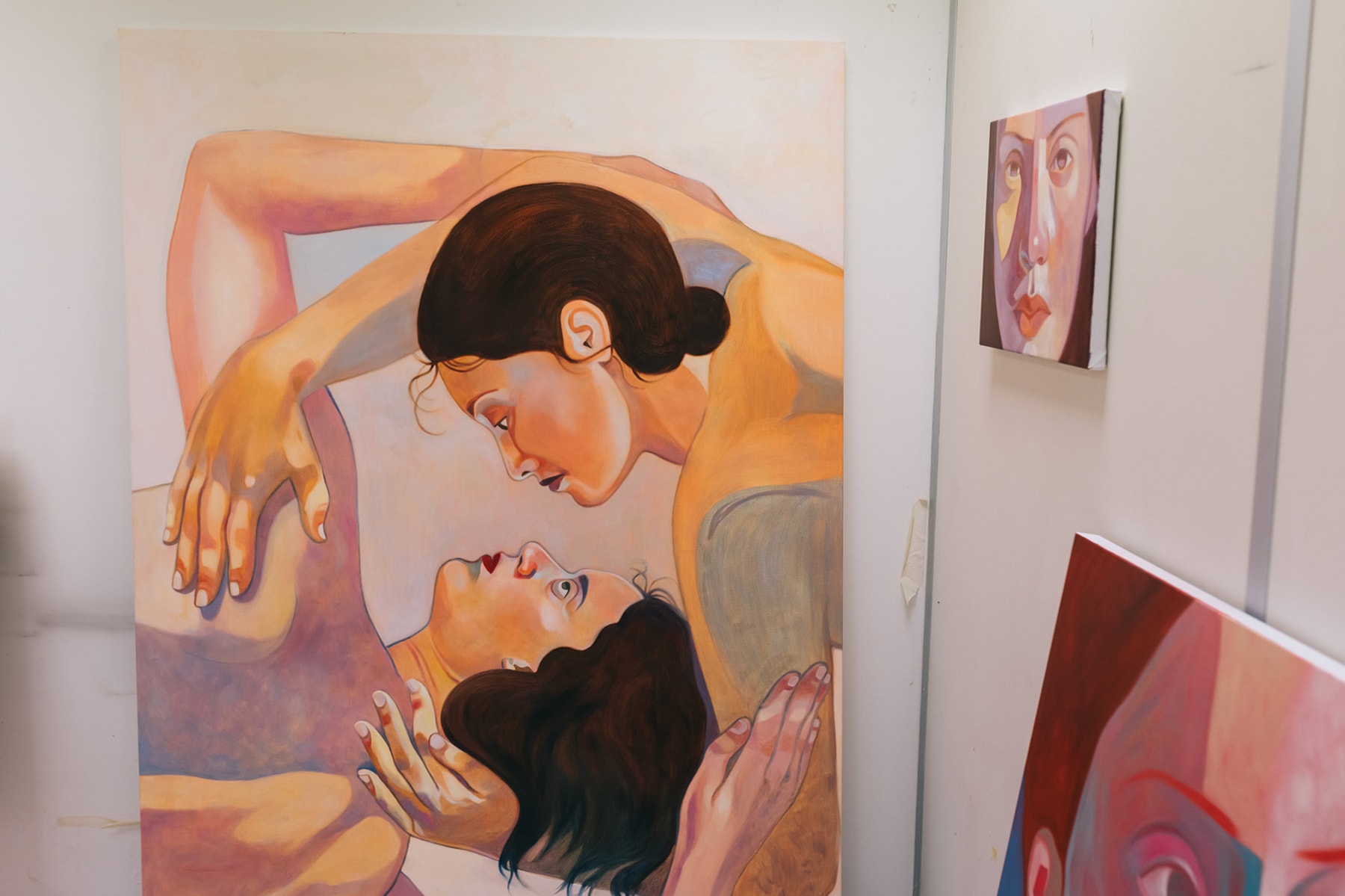 "We each have our own truth."
Color can be used to express a certain emotion, such as joy or melancholy, is there a certain set of colors that you find yourself gravitating towards?
My colors are seasonal. They will be more saturated in the spring and summer and paler in the colder months. I am animated by a very intuitive will on colors, I wouldn't know which ones I will be using in two months but they will come to me naturally. I don't want to stop at the idea of warm or cold colors, I want to create a shock in sensations.
Nature and femininity are powerful motifs within your art, where you challenge societal notions of beauty. Do you believe it is the responsibility of the artist to empower others or to merely express their own truth?
Each artist expresses his or her own truth, either it speaks to others or not. We each have our own truth.
Can you talk about how you approach collaborations, such as Parce Que.
Parce Que is a video made by Neels Castillon with paintings of mine and a performance by Léo Walk, who is a dancer. I wanted Leo to dance, touch, caress my paintings. But I approached this simply as painting as I am a painter. See it as a sensorial trip.
1 of 4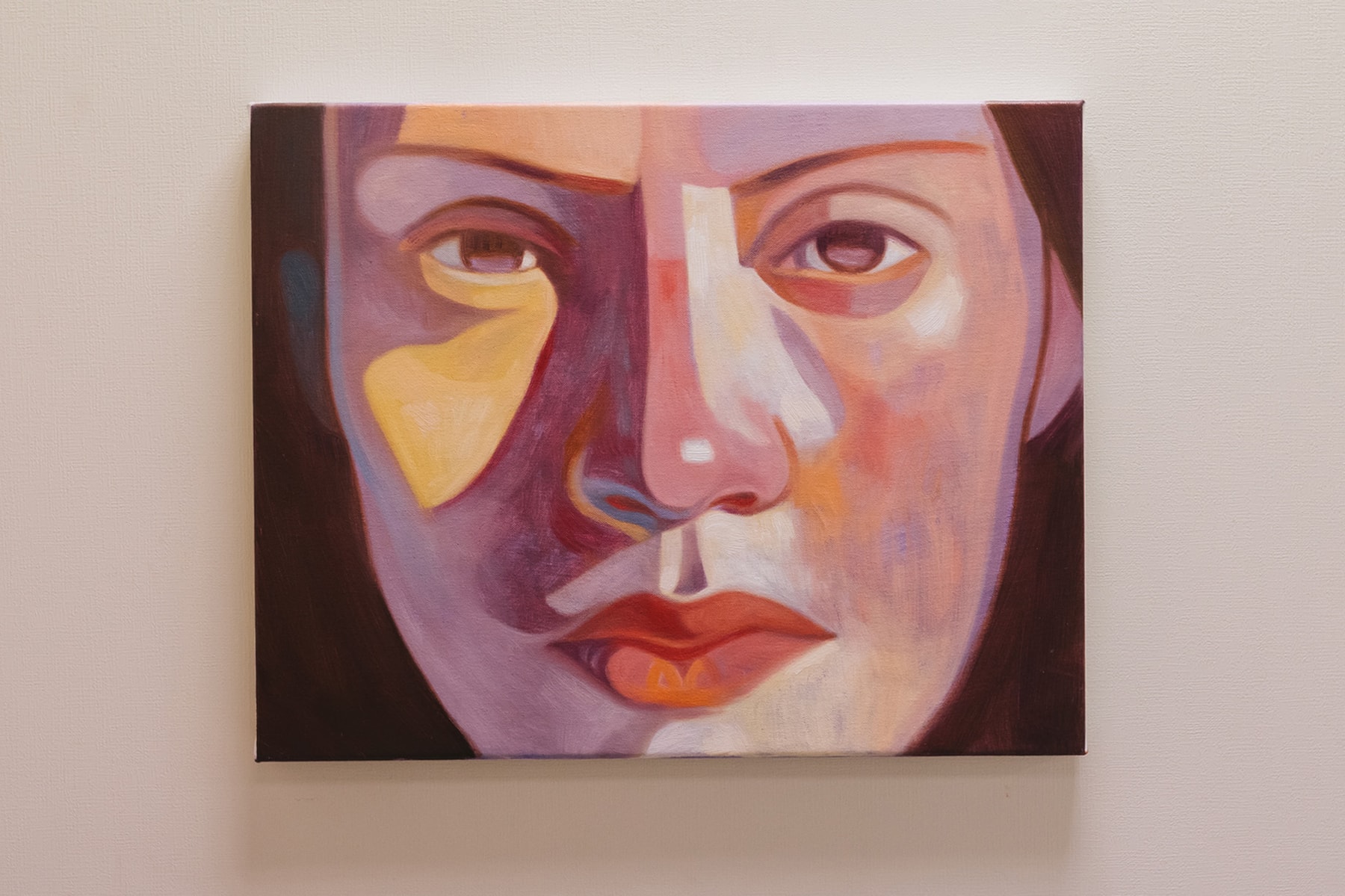 2 of 4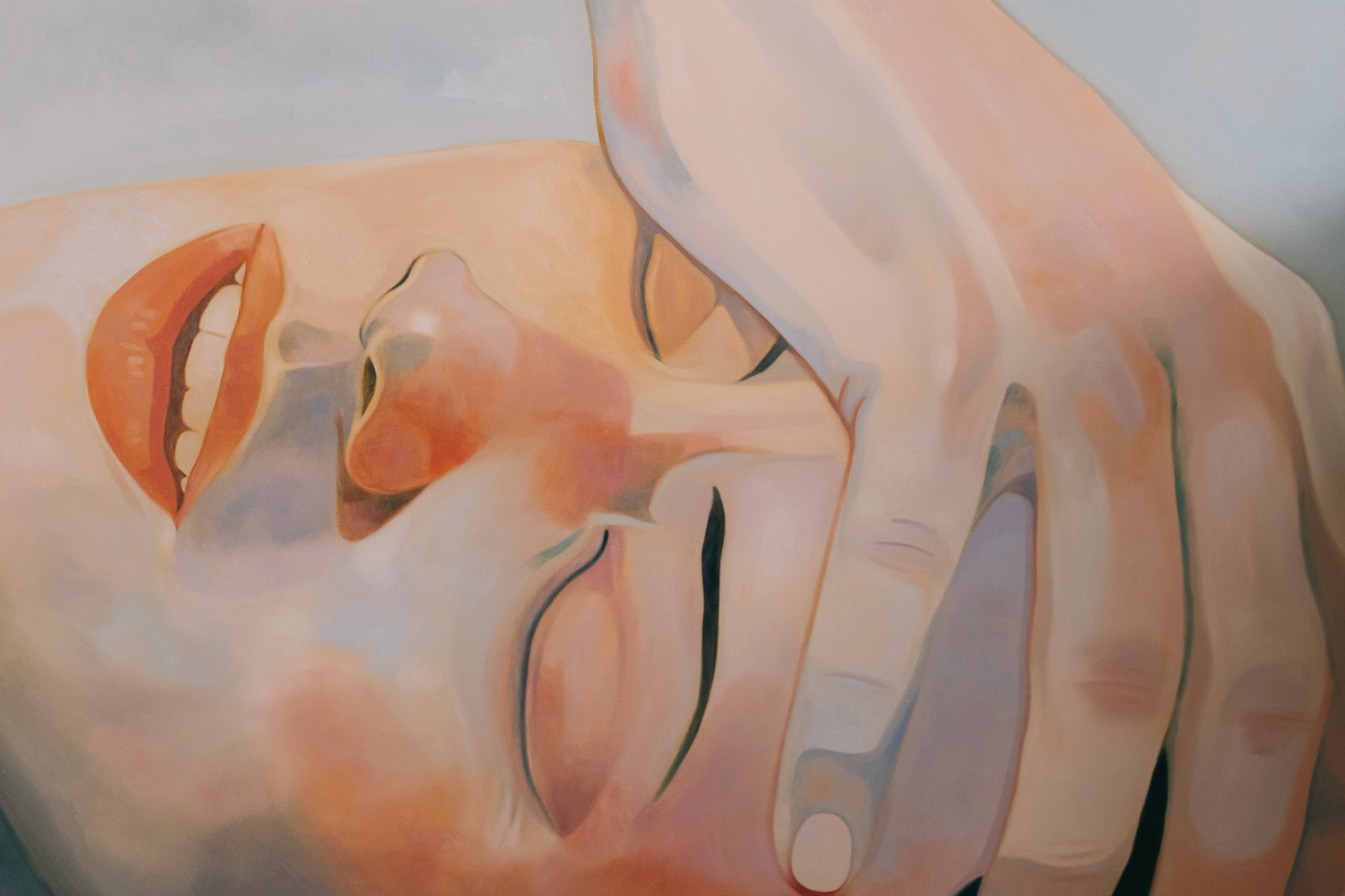 3 of 4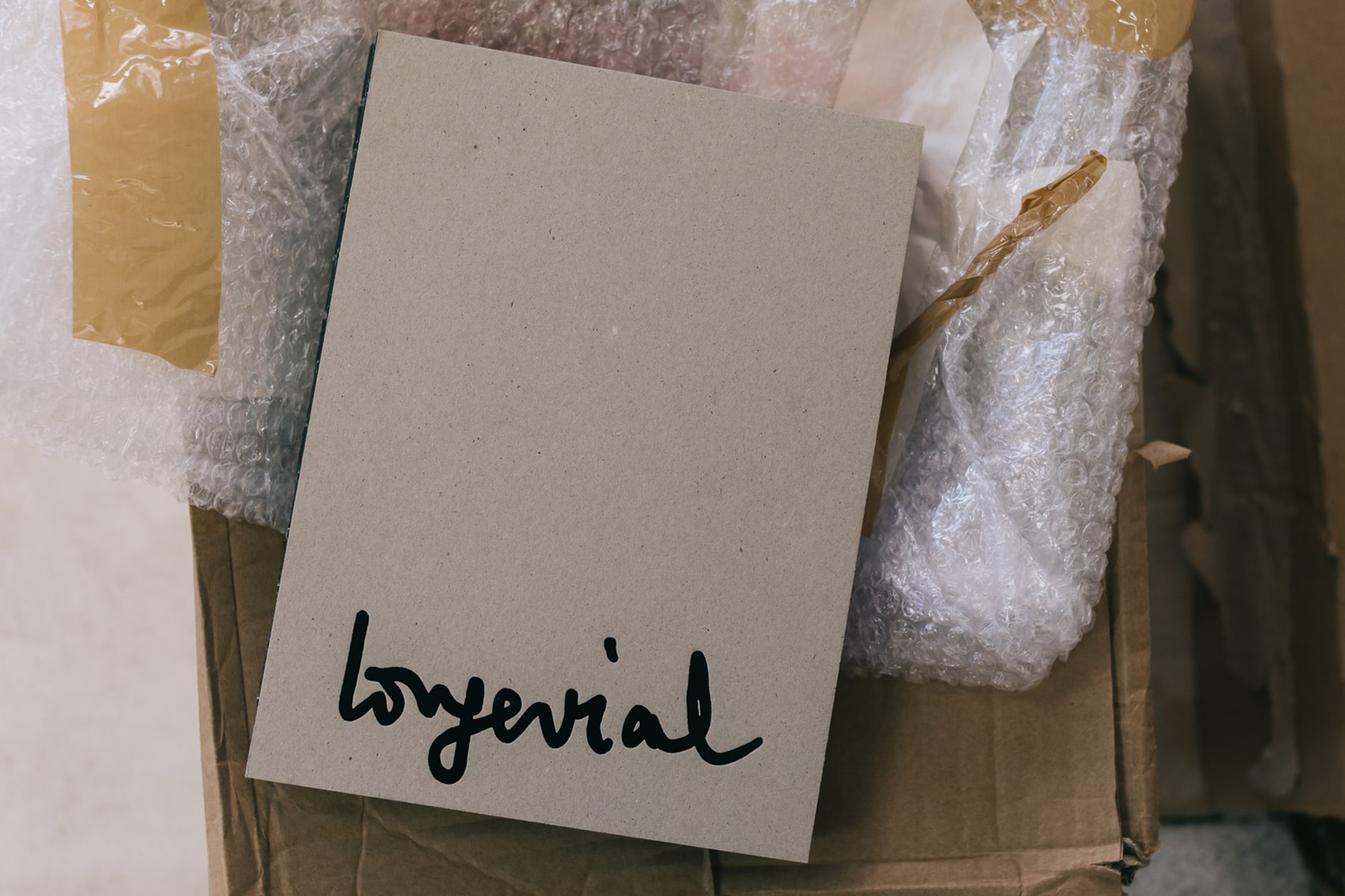 4 of 4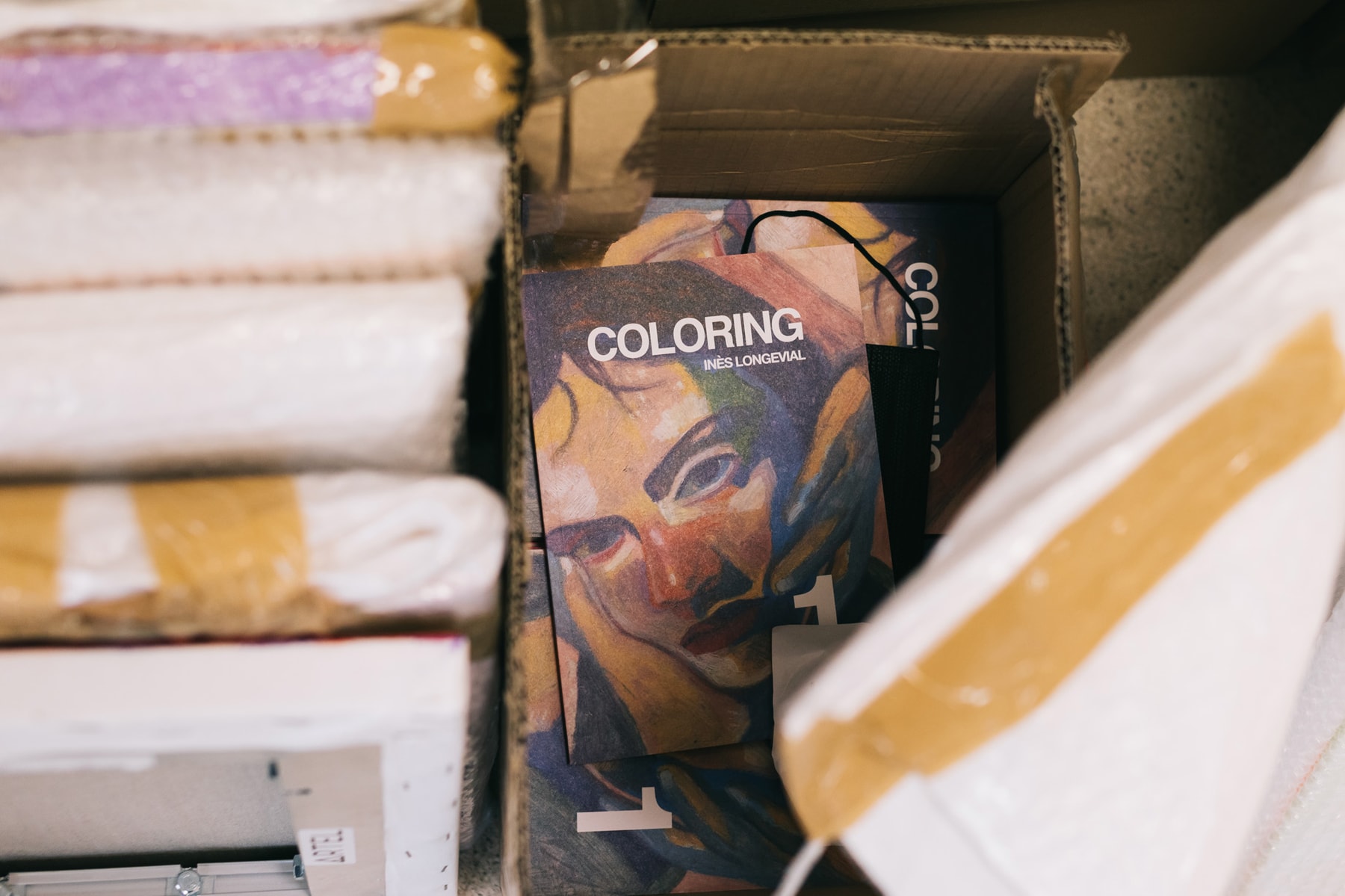 "I create a Spotify playlist every year with music I like."
Picasso, Frida Khalo and Hitchcock are some of your inspirations, who and what else continues to inspire you in the studio?
Paula Mohderson-Baker, Lisa Yuskavage, Deborah Roberts… and many others.
What are some go to albums or musicians that you are listening to?
Lucas Bel, Porsches, Sharon van Etten… I create a Spotify playlist every year with music I like. Here is the link to 2021.
How about books?
Recently the book by Marie Darrieusecq « la vie est une splendeur ». It's about the life of Paula Mohderson-Baker. A real punch in the face.
The pandemic forced us all to slow down and reflect. What have you meditated on during the pandemic and how has your art changed as a result?
I thought about painting – of course ! As a result, after staying stuck at home for several months, I created a series of self-portraits in different poses with my arms around my head. It looks uncomfortable, as if I am stuck in a box.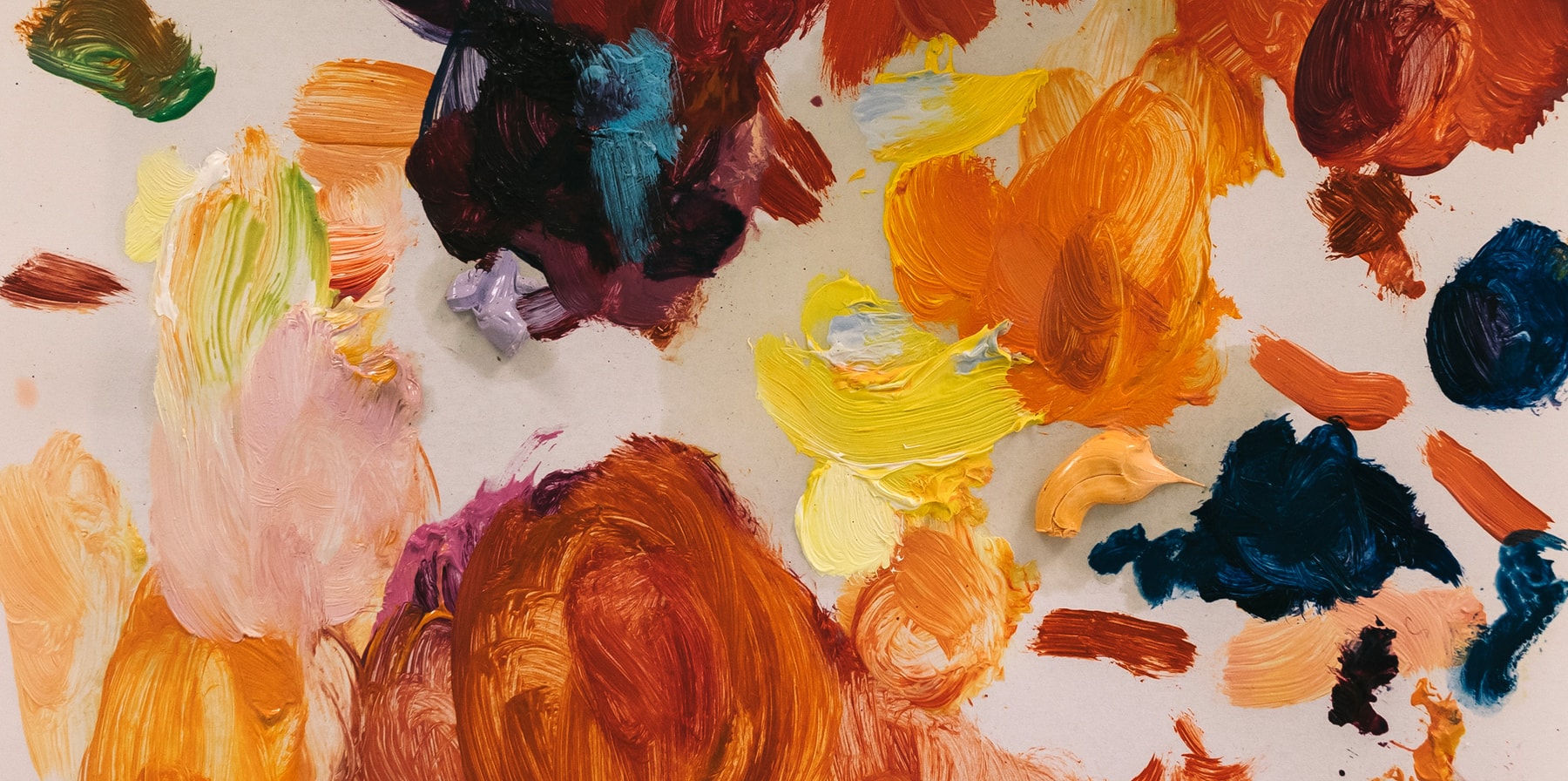 Inès Longevial is never not at the studio working. Next year, she will have a personal exhibition at FIAF (French Alliance) in New York, along with museum shows in Korea and the South of France. Additionally, the artist will showcase new art at her gallery, Ketabi Projects and a separate show focused on never-before-seen paper-based work and will appear in various fairs in 2022.
All photos by Karl Hab.
---