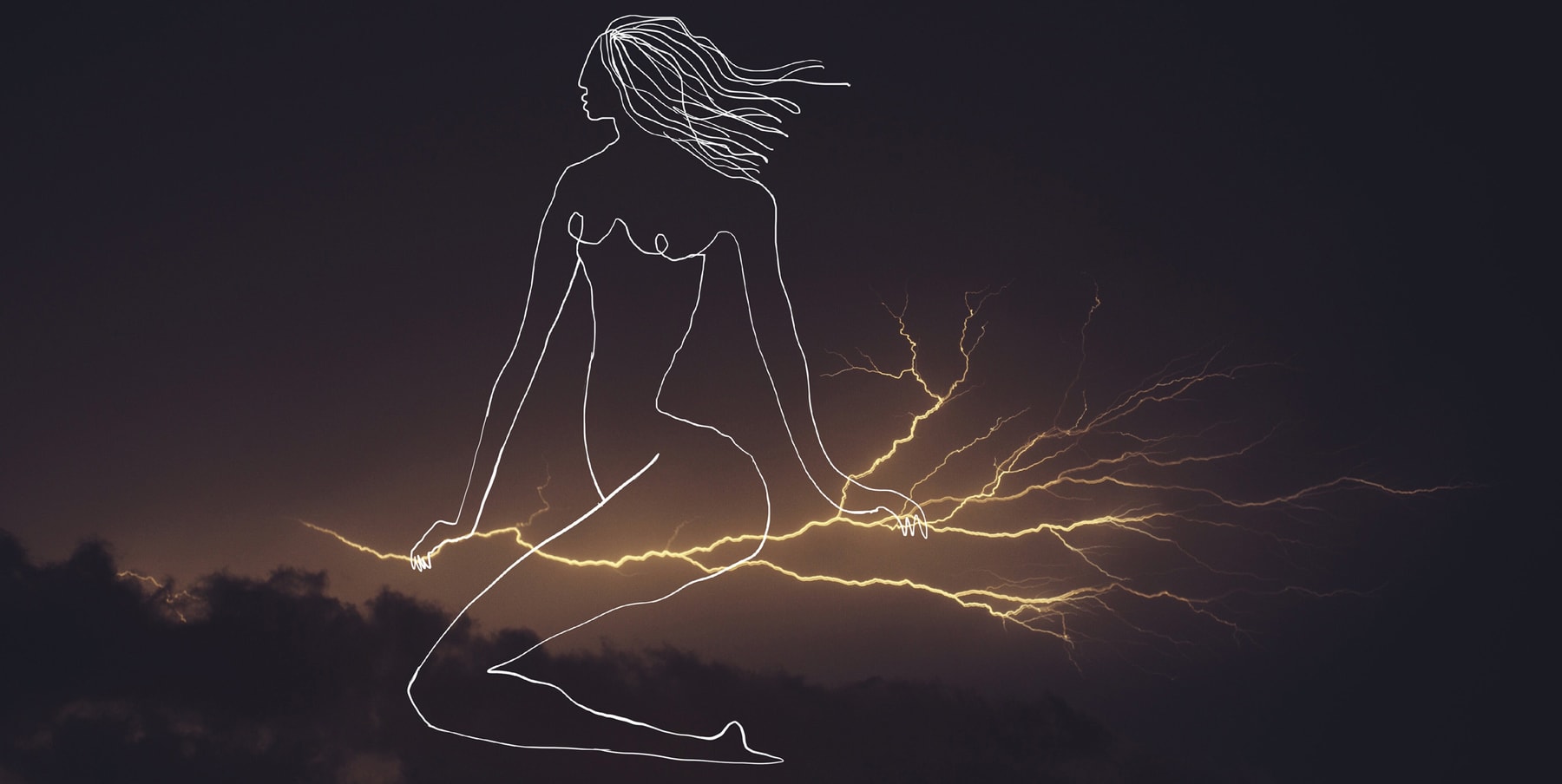 PEN & PAPER: KOKETIT
The artist creates fluid linework that empowers the female figure.
Shiray Barzilay, also known by her alias KOKETIT, creates figurative artwork that merges her passions at the intersection of art, design, and fashion. Chief amongst her aesthetic are rhythmic one-liners that hark back to those made by the legendary Picasso — but done so in a way that accentuates her own innate femininity and motive for female empowerment.
Although born in Israel, Barzilay was brought up across the world in countries such as the United States and South Africa and absorbed the myriad of cultural influences that are present throughout. She returned to her home country to study at Shenkar College of Engineering and Design, where she first sought a career in fashion. It is here that her alias was born.
KOKETIT, according to Barzilay, is the Hebrew version of "coquettish" – which means flirty and stylish in French. This alias would begin to manifest as a sort of avatar that Barzilay would tap into to express her personal style and love for fashion. "Eventually, I put her to rest and shifted my focus on starting my brand as a temporary tattoo artist," she told HYPEBEAST. At times, the unpredictable journey of life deters many would-be artists from pursuing their craft. It would be no different for Barzilay, who went from being a fashion student to a tattoo artist, to eventually returning back to art-making and blending each of these practices together.
Throughout this transition, Barzilay began to see the fashion illustrator title as one that limited her capabilities, so she ventured into being a full-time artist. By trusting her own voice, Barzilay's subconscious would do the work for her — an aesthetic that can best be described as improvisational abstractions that transform any image that comes her way.
She has collaborated with a number of fashion labels such as Scotch & Soda and created editorial work for the likes of Harper's Bazaar China. Although her work is primarily digital, the pandemic has inspired Barzilay to slow down and dabble across traditional mediums.
For our latest Pen & Paper feature, we caught up with KOKETIT to explore her practice. Read the full interview below.
1 of 3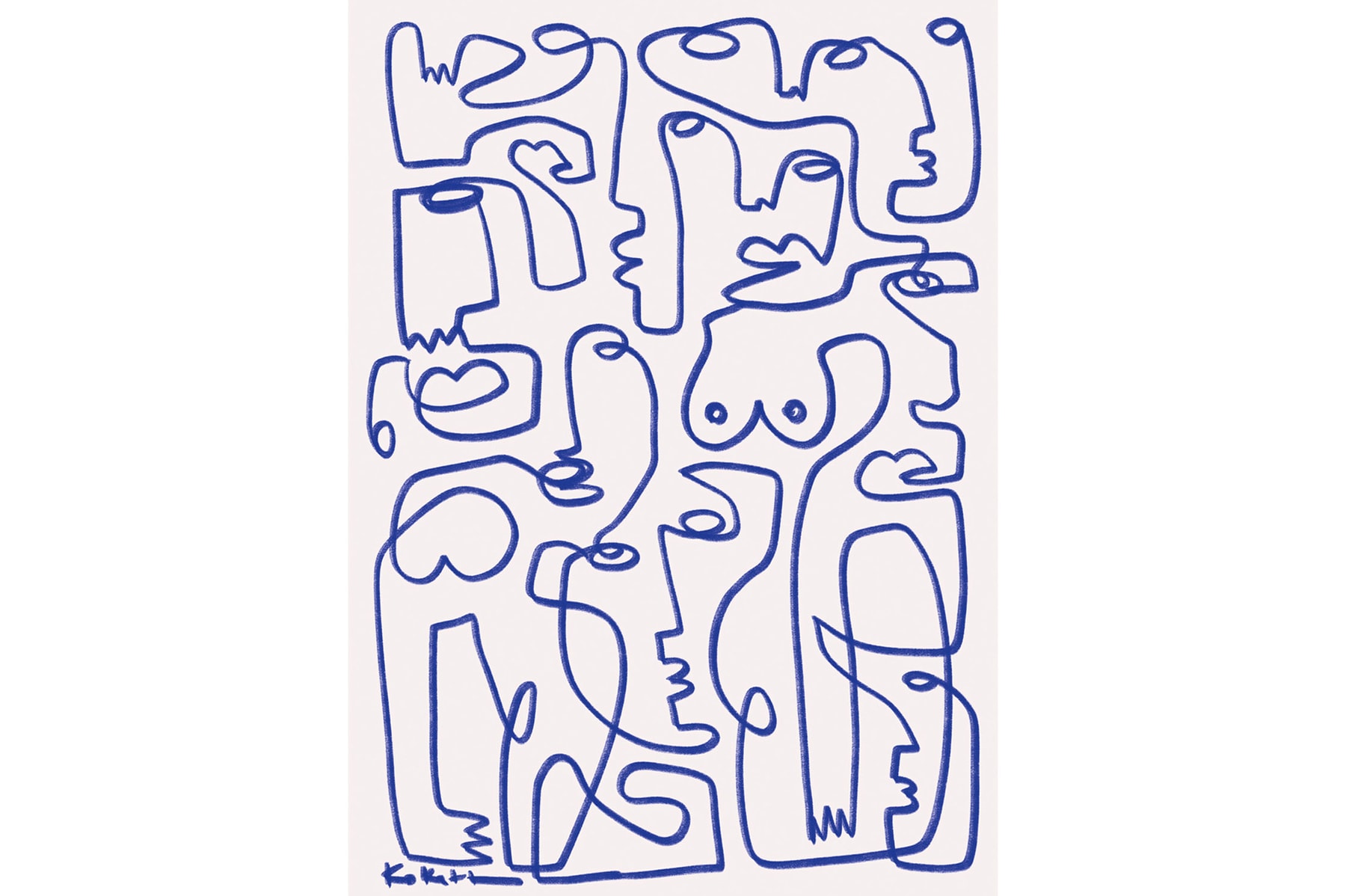 2 of 3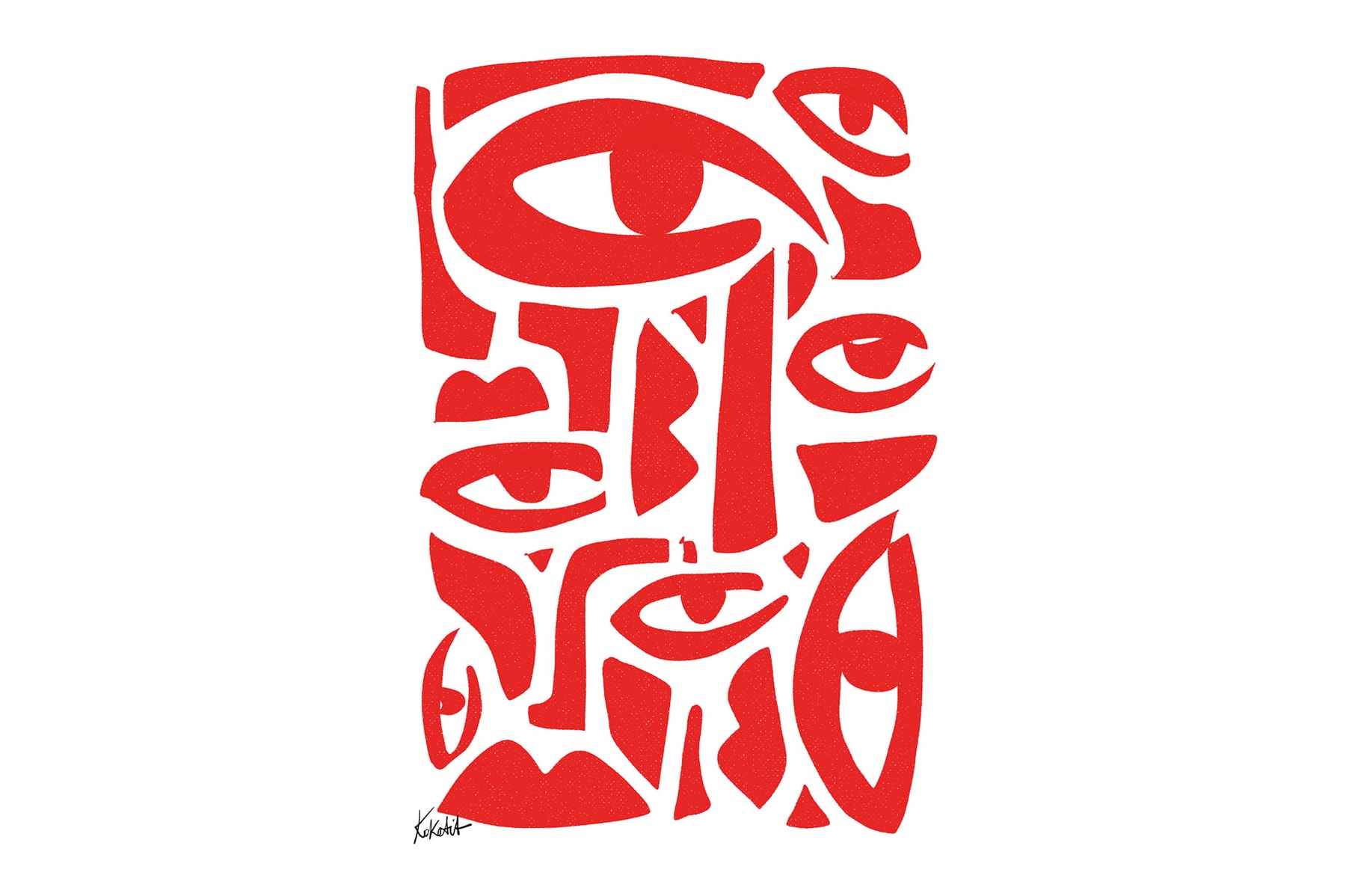 3 of 3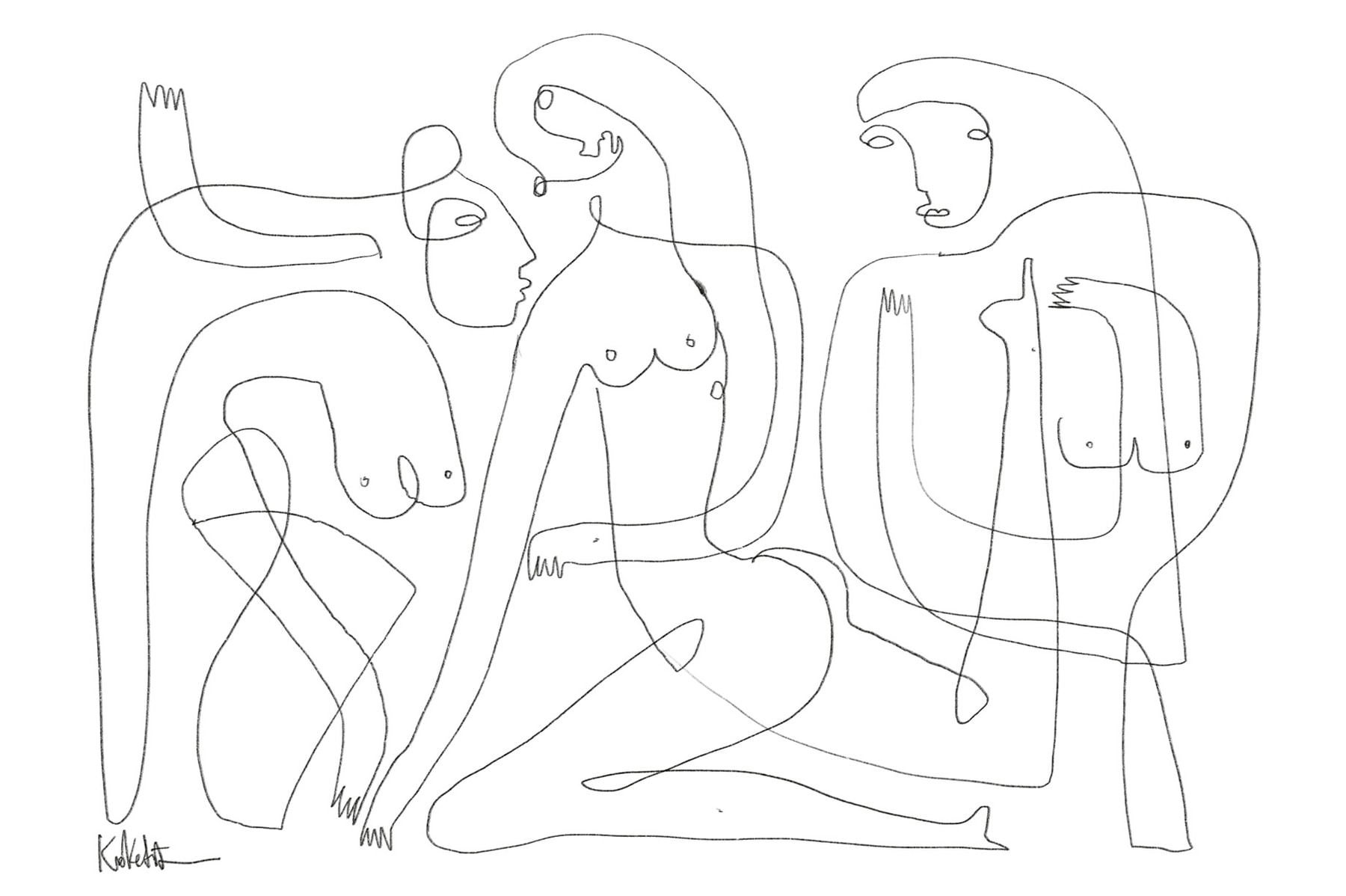 "My pace has always been on one setting: fast."
You wanted to become a fashion designer early on. When did you switch gears into art making?
I always loved fashion and wanted to design for a living. Over time I realized that my passions and strengths spanned beyond the realm of fashion and clothes and I developed other interests. I love to design, but I think there's a great difference between art and design and that accuracy was something I could discover through time and life experience.
As I was maturing, I learned to listen and trust my own voice, while building my confidence. The closer I listened, the closer I moved towards creating art – to me they are linked to one another.
You describe yourself as a digital artist first, although covid made you go a little "Old School." Can you elaborate on this further?
The screen and tablet are my default mediums. I love to discover new apps and brushes and play with the different features that fit my style and way of creating. My pace has always been on one setting: fast. And digital drawing is perfect for this speed.
When COVID began, the world slowed down and this sudden change of mood inspired me to slow down as well. Suddenly I found myself lingering on mixing acrylics, choosing canvases, and spending long hours on a single piece. I enjoyed expanding my horizons and discovering myself in that medium.
1 of 3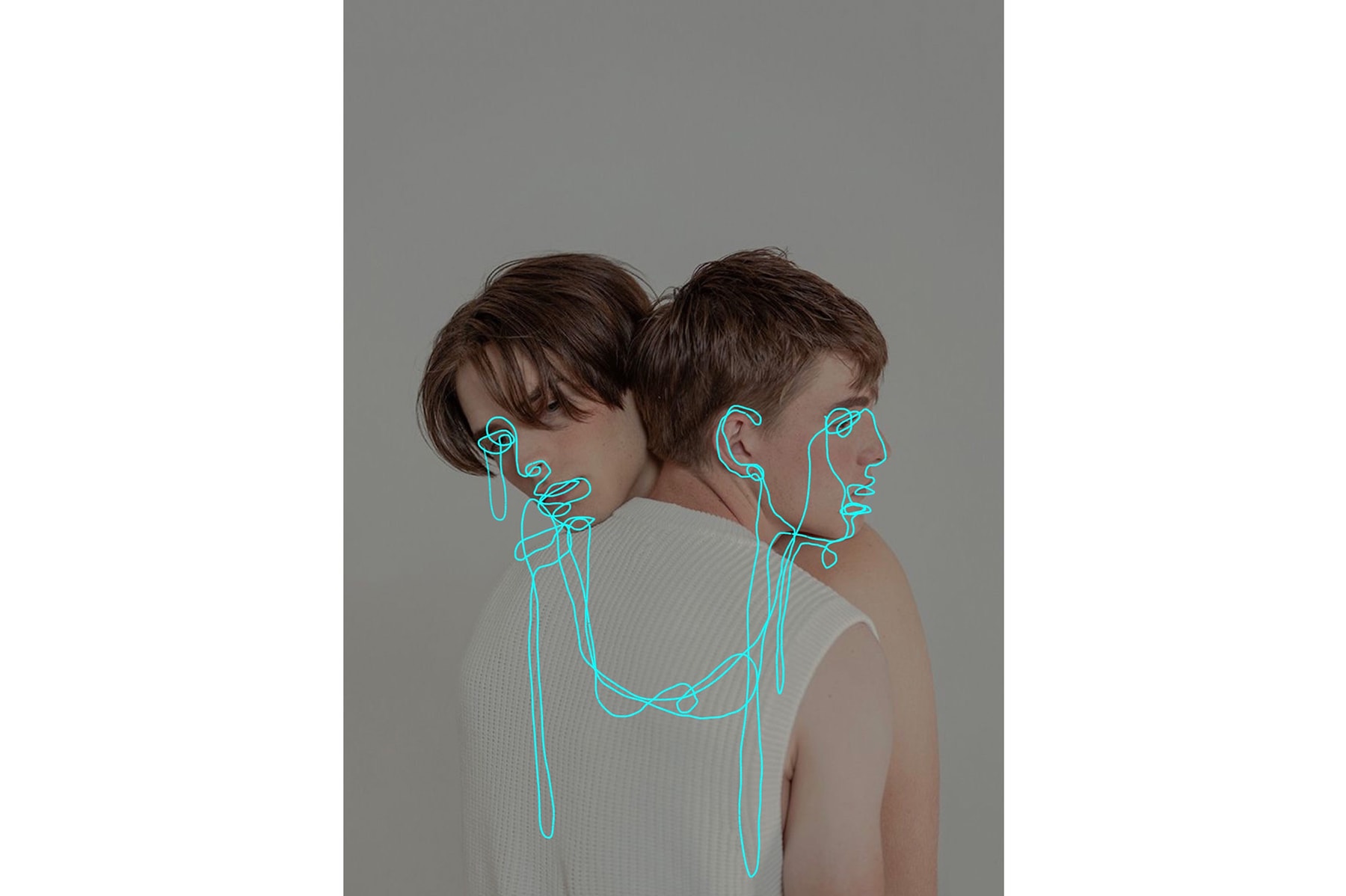 2 of 3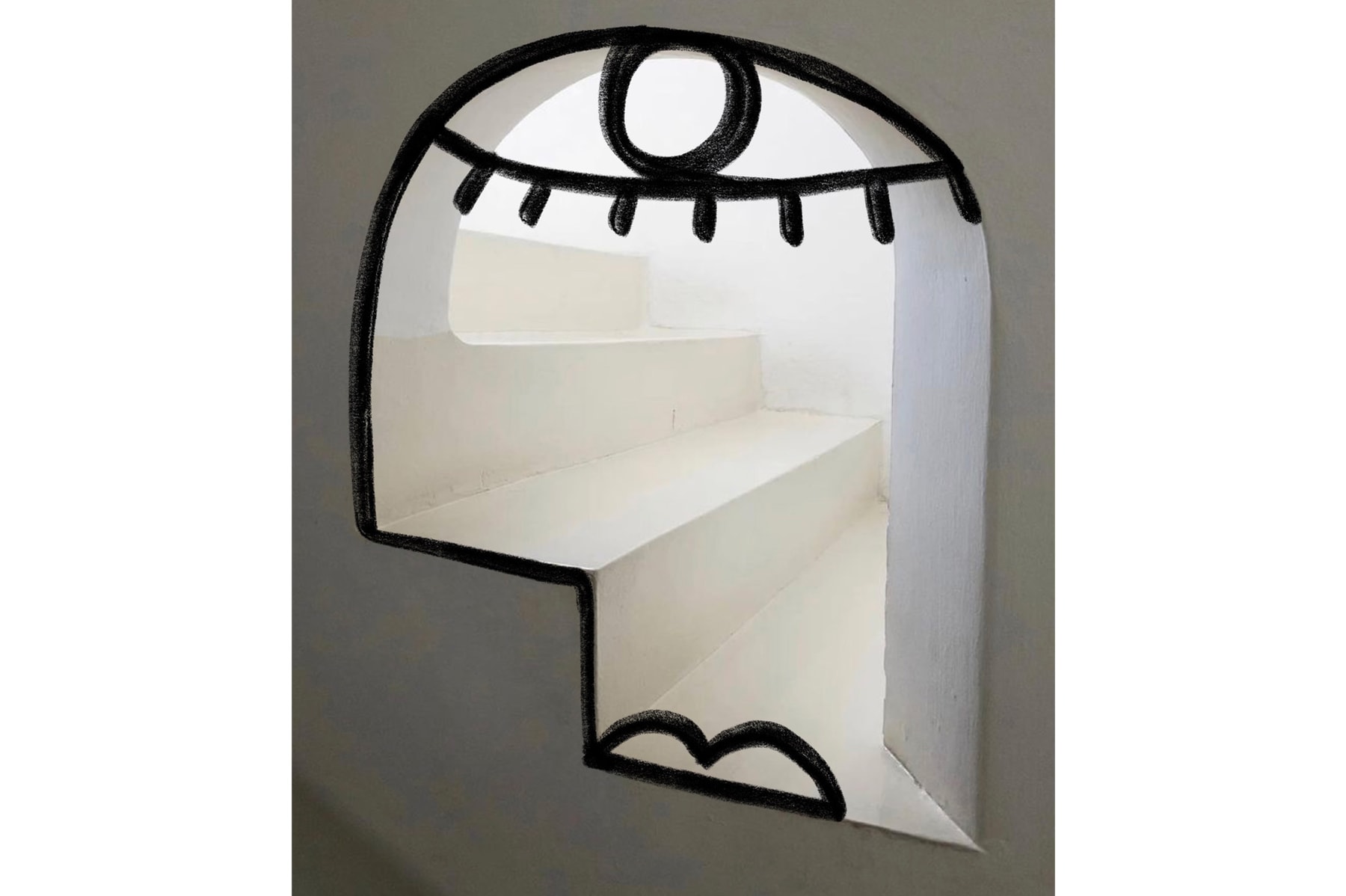 3 of 3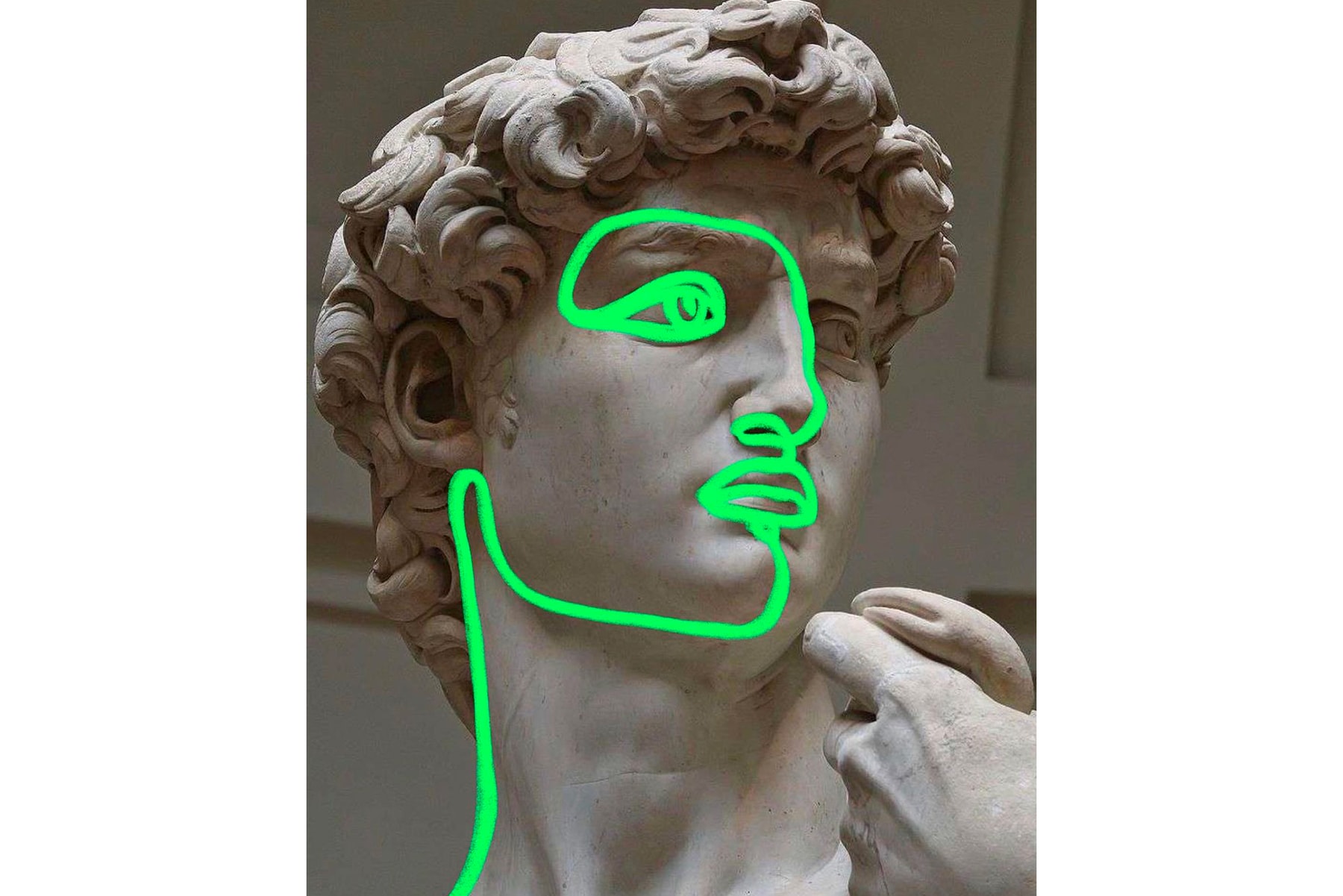 "I'm aware that everything is reciprocal and that nothing is static."
What's your process, from earliest ideation to final mark?
Someone once told me that my art is 'the art of seeing' and I couldn't agree more. The process is very intuitive. When I am in an open and giving mood I'll sit down for a session and just look and observe – either at a blank canvas or curate for interesting images. Sometimes the inspiration will flow right through me and wonders will come out and other times I'll crash into a wall.
I'm patient and I understand that I do not have total control in this process and grateful I get to see what I see to begin with. I'm aware that everything is reciprocal and that nothing is static. Eventually, things start moving – I just need to be consistent.
How about client work? What projects have been the most fun?
When I'm not working on my own art pieces, I do different commercial collaborations, in which brands will create wonderful products with my drawings – and that is such an exciting part of my work. I love to see how people interpret my work from their own perspective. It not only creates something new and exciting but also teaches me more about myself from a wider angle.
1 of 3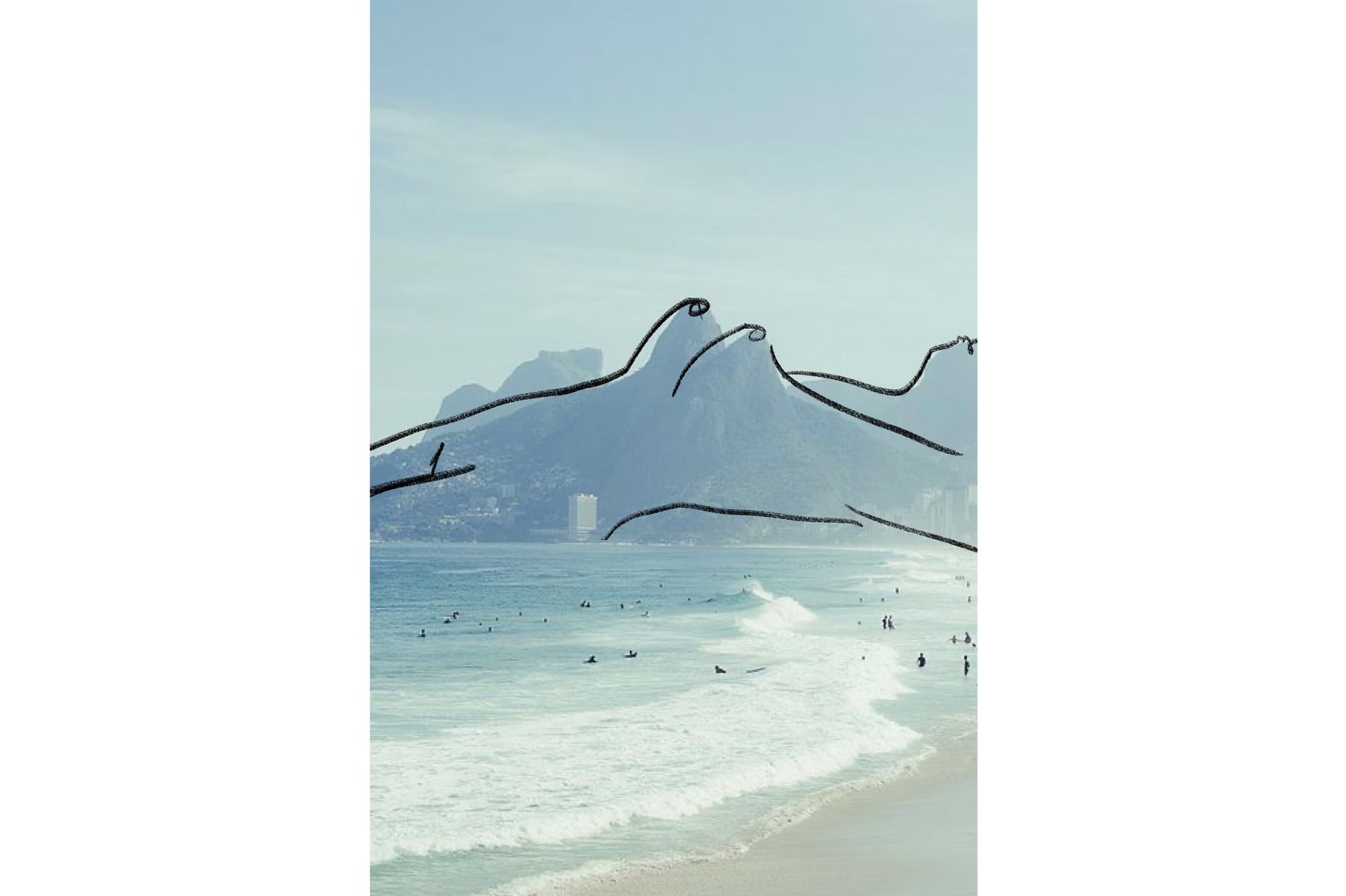 2 of 3
3 of 3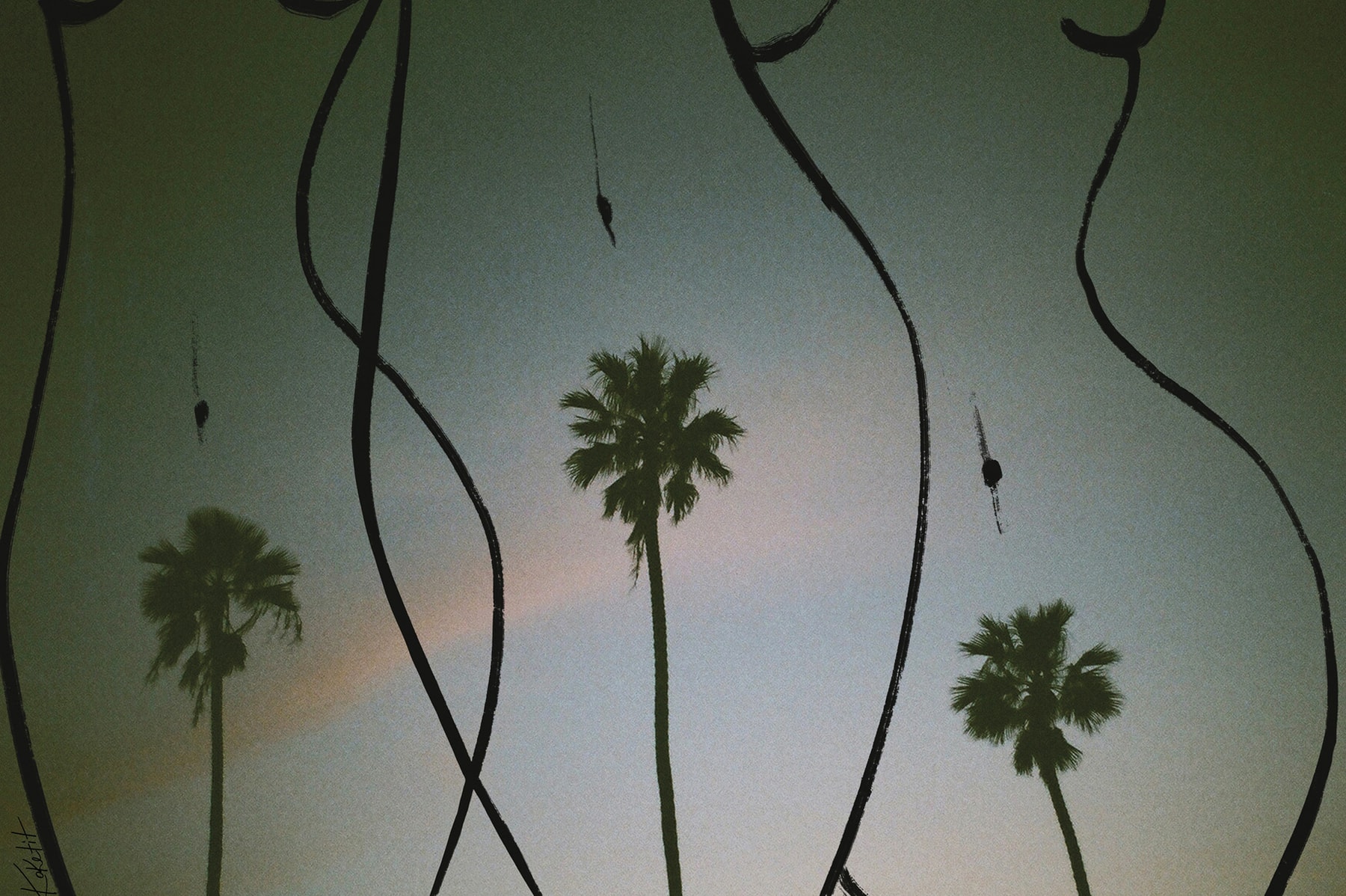 "I was able to say a lot more by saying less."
Is your work premeditated or do you let your unconscious flow?
Nothing in my work is premeditated. When I start working on something, I never know how and where it's going to end up. It's true about a single piece as much as it's true about my entire career. I've always let the flow of the current lead me, trusting that my convictions will help navigate the way.
One-liners look simple, but can be notoriously difficult to achieve. What effect do you think this technique has and what aesthetic (if any) would you classify your own work under?
I have been drawing female face figures ever since I was a child. Then I moved to do fashion illustrations, so the body and form took focus. Once I discovered the one-line technique – my entire outlook shifted and became more focused. I was able to say a lot more by saying less. One line is all about having a flow and pace when approaching the paper (or screen). The aesthetic is minimalistic because the line needs to be accurate and monumental in its simplicity.
1 of 3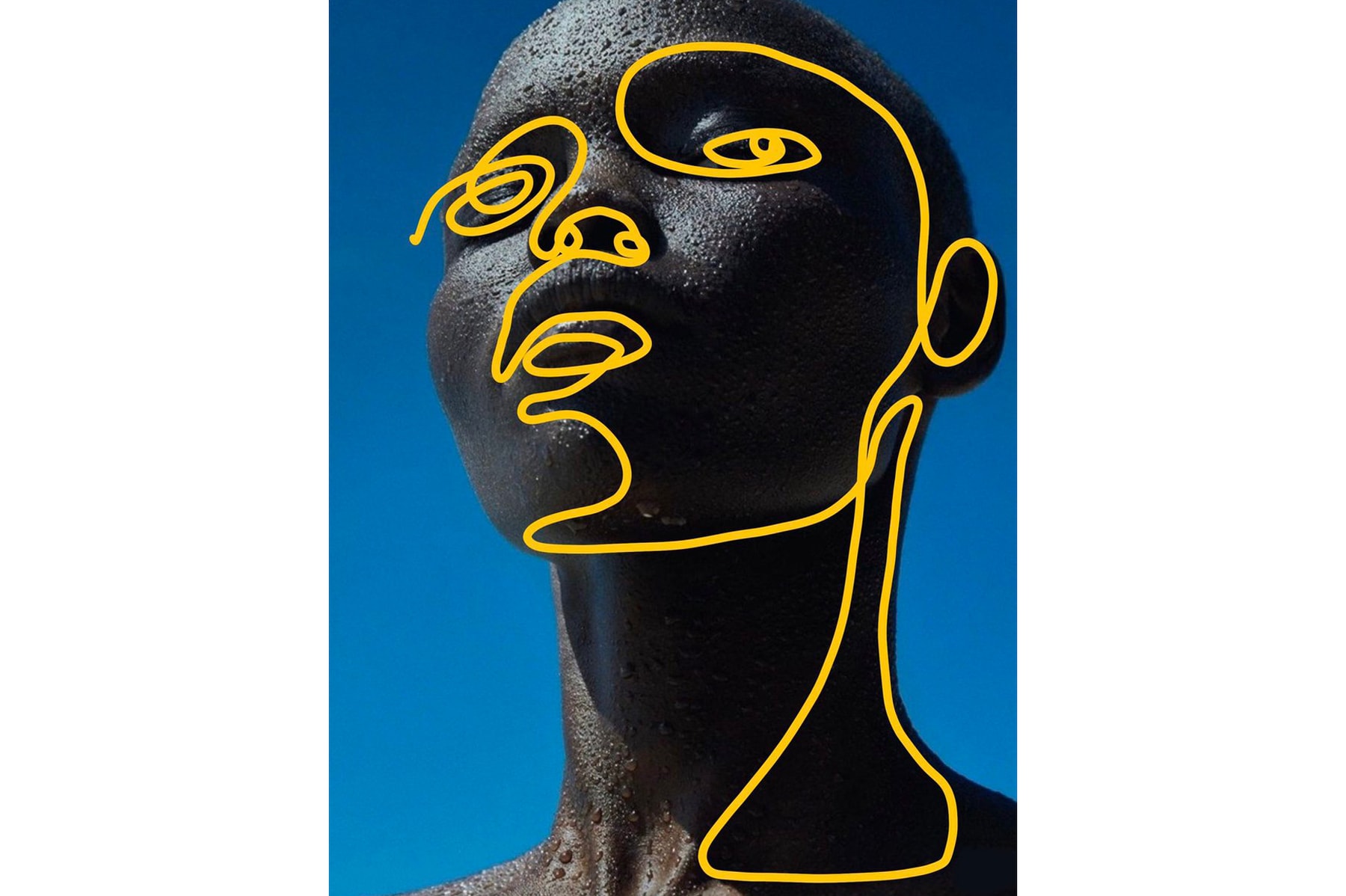 2 of 3
3 of 3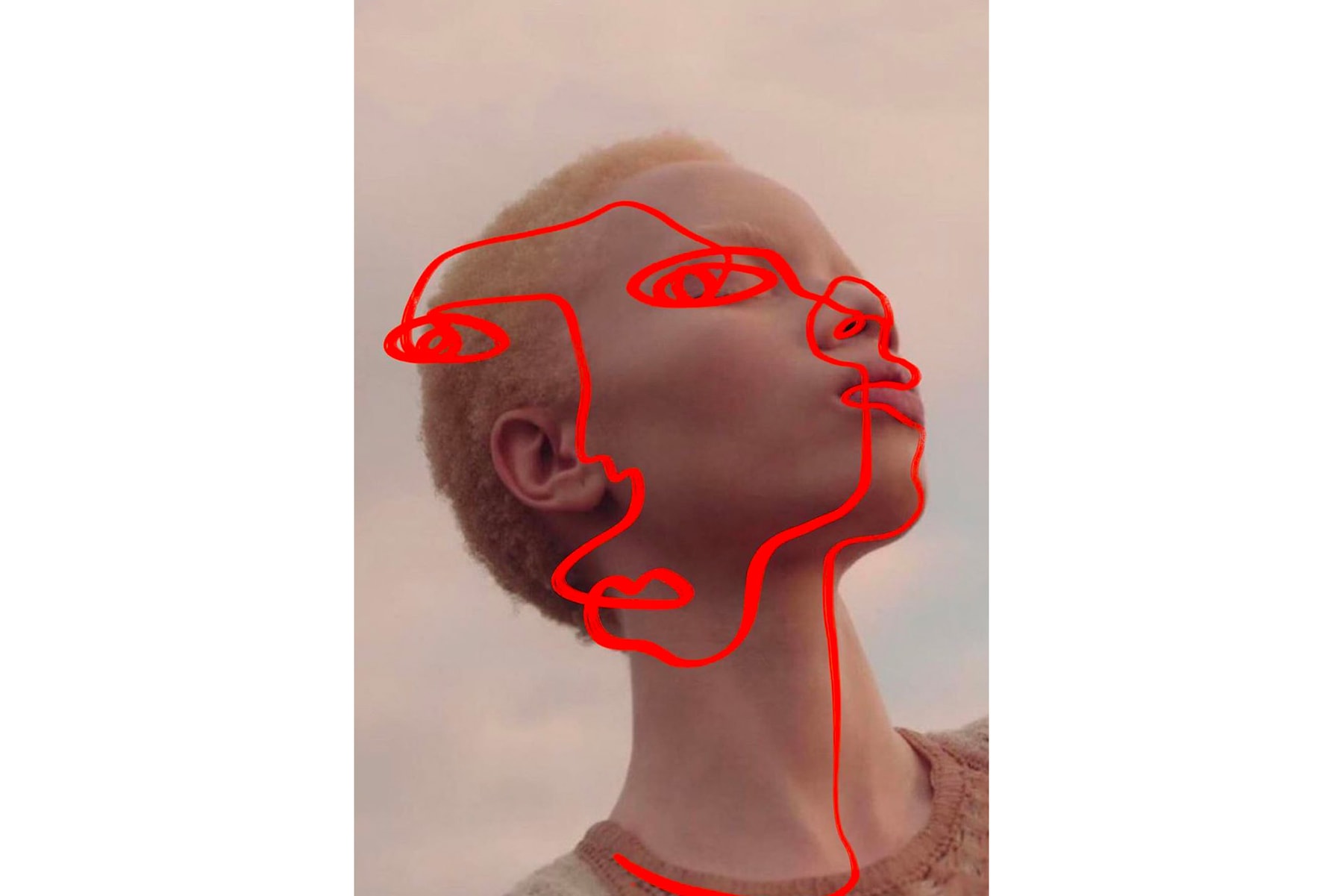 "Every artist nowadays should utilize the digital platforms that are available."
If you were to describe your work in three words, what would they be?
Intuitive, minimalistic, feminine.
What would you say is your most ambitious work to date?
I think as a whole: creating my own art business consisting of a strong Instagram feed, an online art shop and selling my own work to people from around the world – without needing the mediums of curators and galleries – is pretty ambitious and I'm proud that I get to showcase my art this way.
I think every artist nowadays should utilize the digital platforms that are available and achieve this independence where they don't have to sell their art via dealers and galleries that will cash large commission percentages.
What is a medium that you have not explored yet, but aim to?
I am now starting to build my NFT portfolio and truly believe this medium is the future.