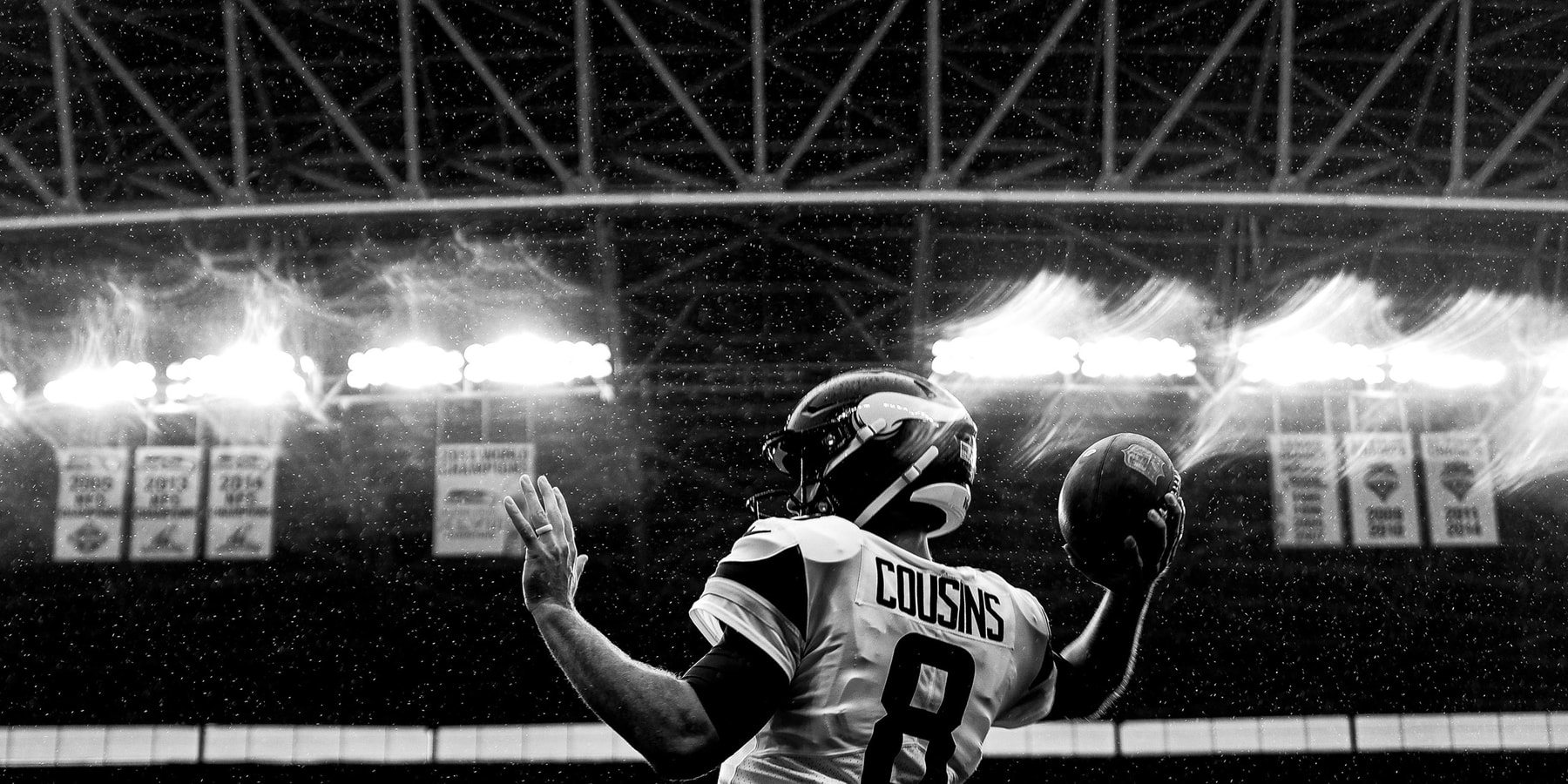 THROUGH THE LENS: ANDY KENUTIS
Through The Lens spotlights emerging and established photographers from around the world. The ongoing series is dedicated to offering unique insights in varying areas of photographic expertise including portrait, landscape, fine art, fashion, documentary and more.
When it comes to sports photography, there are those who capture game highlights and those who capture a spiritual awakening. Andy Kenutis is distinctly part of the latter camp.
A native to Minnesota, Kenutis was first drawn to the camera on his trips to art museums and nature centers, which he'd capture on his 35mm point-and-shoot camera. Nowadays he alternates between his Canon gear and a different point-and shoot of sorts, the impeccably built Leica Q2.
Kenutis approaches photography in the same way as he does his newfound practice of meditation. "The more I am aware, the more the photos tend to make themselves," he states. With a keen eye towards composition, the Minnesota Vikings photographer captures the players, the moments and coaches in a way that pares back the distant veil of glorification that typically separates them from us. "I think weaving these elements of humanity in everything I shoot is important." The photographer captures the calm before the storm that transports anyone, football fan or not, into the lockerroom, the sideline and the field of play.
A firm believer of the phrase, 'you are what you eat,' Kenutis constantly submerges himself in a variety of fields for inspiration. From music and mediation to art and of course, sports. Like many photographers in the field, he commends the work of the legendary Walter Looss Jr., whose iconic shots of Michael Jordan, Mohammed Ali and Dwight Clark have become art in their own right.
"A group who capture the humanity in America's Game."
I would argue that Kenutis is part of a rising camp of sports photographers who are creating art in their own right. Photographers such as Zach Tarrant of the Houston Texans, Kiel Leggere of the Philadelphia Eagles and Kyle Zedaker of the Super Bowl champion Buccaneers — a group who capture the humanity in America's Game. The sport is often dismissed by members of the artistic elite as nothing more than a glorification of violence, failing to realize both the technical and cultural intricacies that propelled the game as America's number one spectator sport back in the late 1950s. Speaking on the latter, television was a major component of this transition, and a medium most of us were forced to use in order to enjoy the sport during the pandemic.
As one of the few people in attendance during the COVID-era, Kenutis notes of the energy missed with the crowdless games. An experience unique to America's iteration of football that no audio simulation can quite replicate. "It was a very eery vibe," said the photographer, but one that provided him "tremendous insight" to "grow inwardly."
In a time when the sports world seeks to bring the real energy back into the stands, I caught up with the Viking's photographer to discuss his process.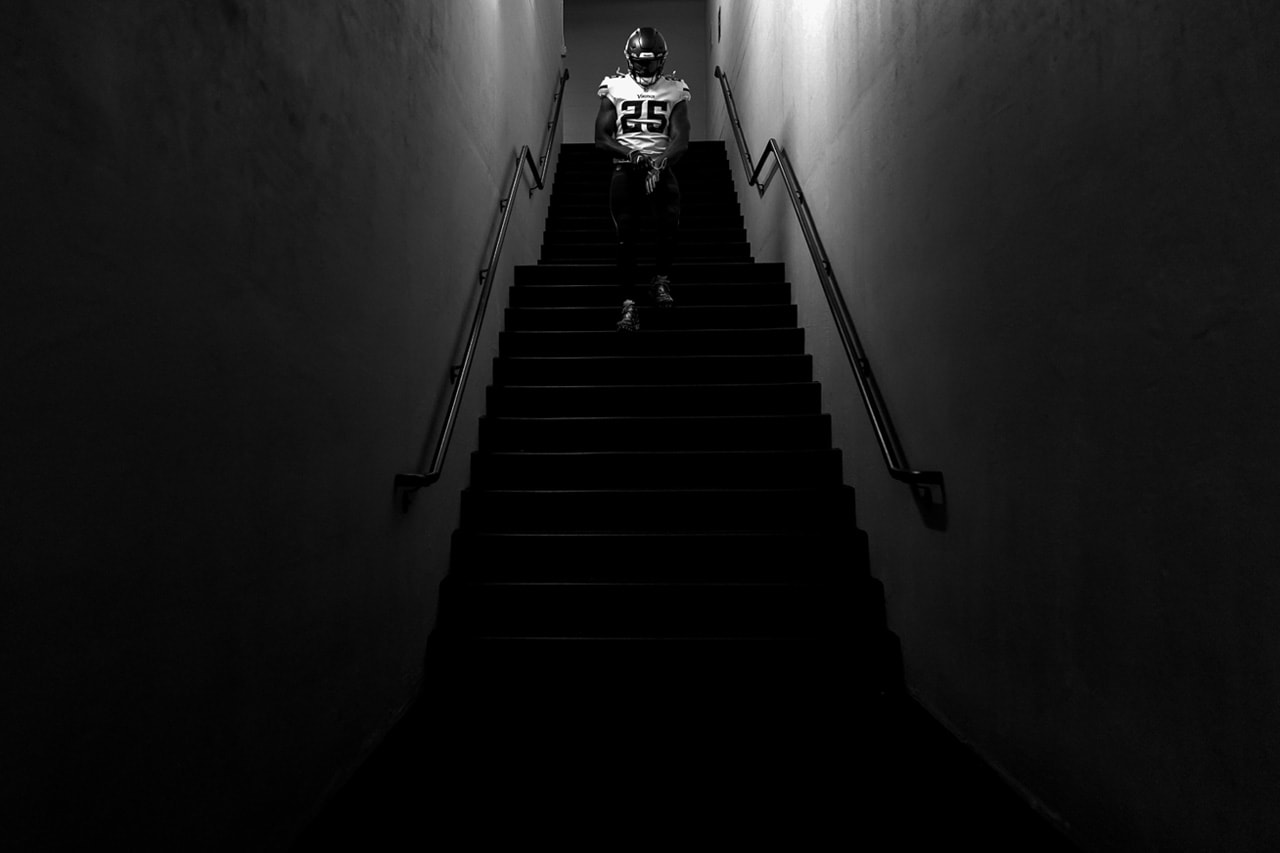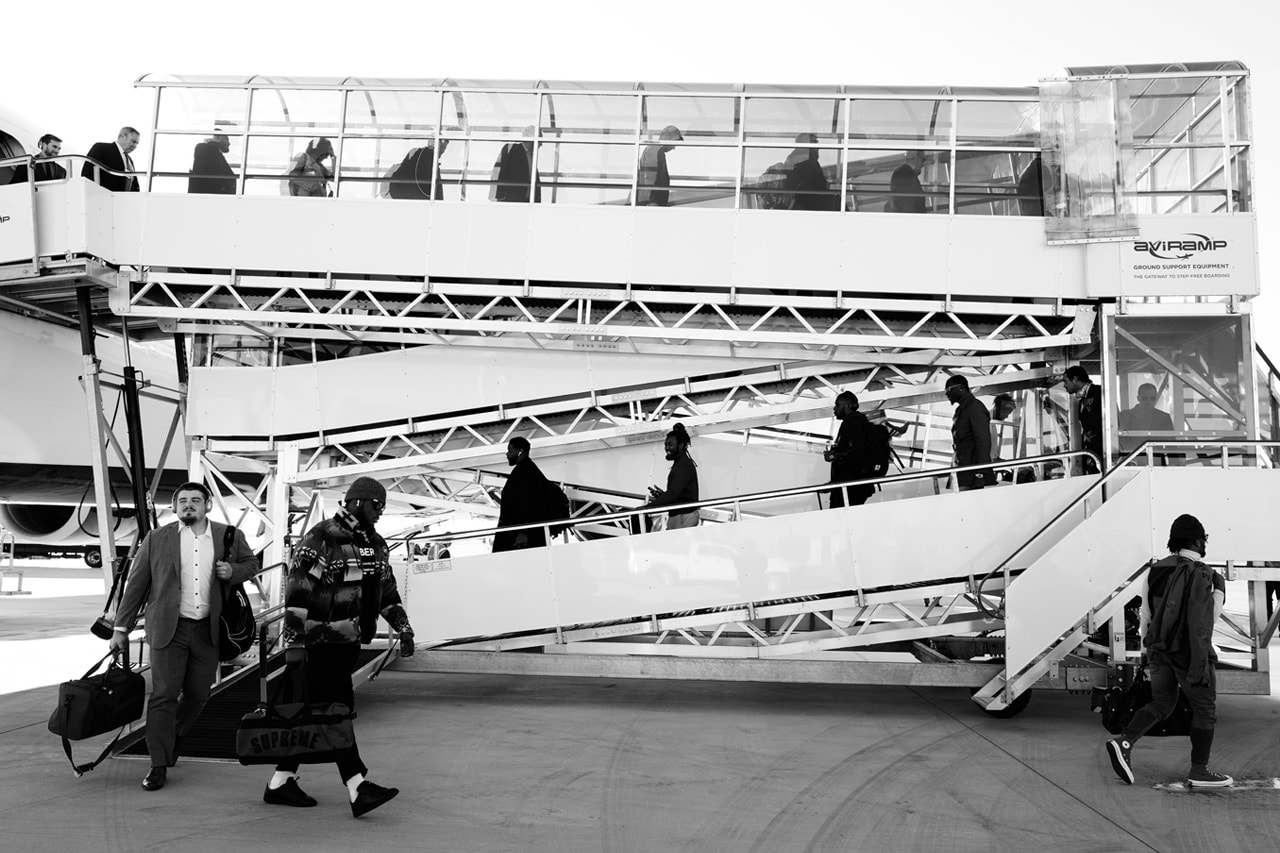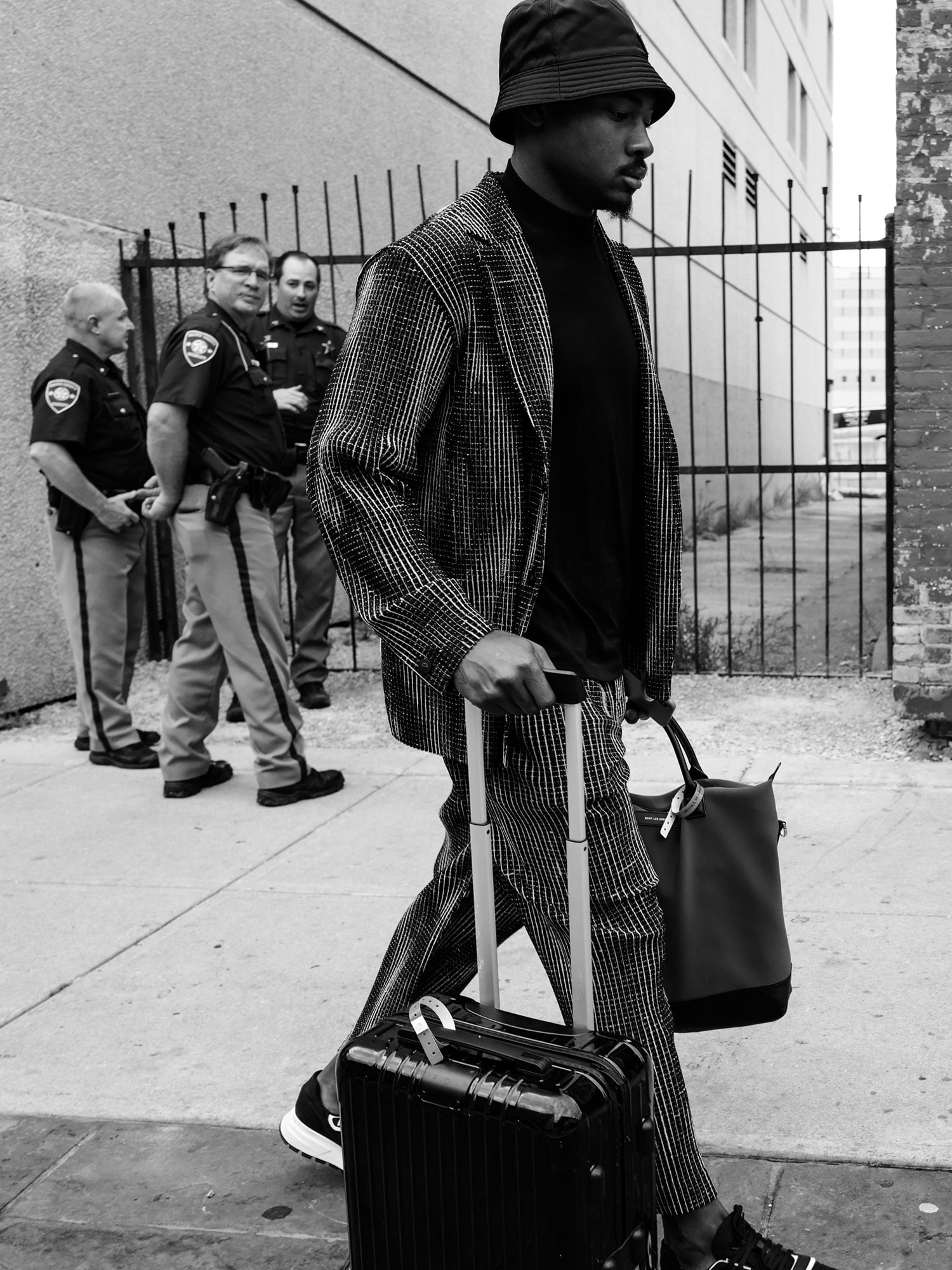 "Photography has become a spiritual experience for me."
Can you look back on when you first gravitated toward the camera? How about football and the arts?
We took a family vacation when I was younger and I remember taking a lot of photos with a point and shoot 35mm film camera. While it was mostly hundreds of blurry photos of prairie dogs the process and taking images brought me joy. My Aunt has been a big influence on me from an arts stand point. She always encouraged myself and the other kids in the family to be involved in creative activities and passions. She introduced me to many things including art museums, nature centers, and obscure places she discovered. I think her artistic abilities and encouragement helped show me that art can be fun and extremely therapeutic.
I got into sports photography when I was in college. I played football through high school but decided not to play at college. I still liked the game itself. I was always intrigued visually by the elements and loved the camaraderie involved, so helping provide photography was a great transition. Since I went to a smaller division III school it was easy to have access and learn as I went.

Football isn't typically highlighted for its artistic elements, but your work certainly shows otherwise. Can you talk about your process?

Photography has become a spiritual experience for me and has given me a new joy and happiness in the present moment. Since the pandemic, I have been learning and practicing mindfulness techniques to deal with anxiety and stress. I have discovered photography and these mindfulness practices such as breathing exercises work together in harmony. It allows me to relax in any environment and have a greater awareness of the things around me. The more I am aware, the more the photos tend to make themselves. Rather than stressing about the photos, I feel I need to capture, I let myself stay in the moment and keep calm even when things don't go according to plan. I think this has helped me see things more authentically and try and capture the reality of what I see.
Usually, I start by following the light or anything that catches my eye. Once I start taking photos I usually get into a flow/autopilot mode. I can be running around frantically taking lots of images but also present and drawn by what's happening in the moment. Once I am in the editing process I am able to find more of those photos that show the artistic elements and can make artistic choices in the images I select.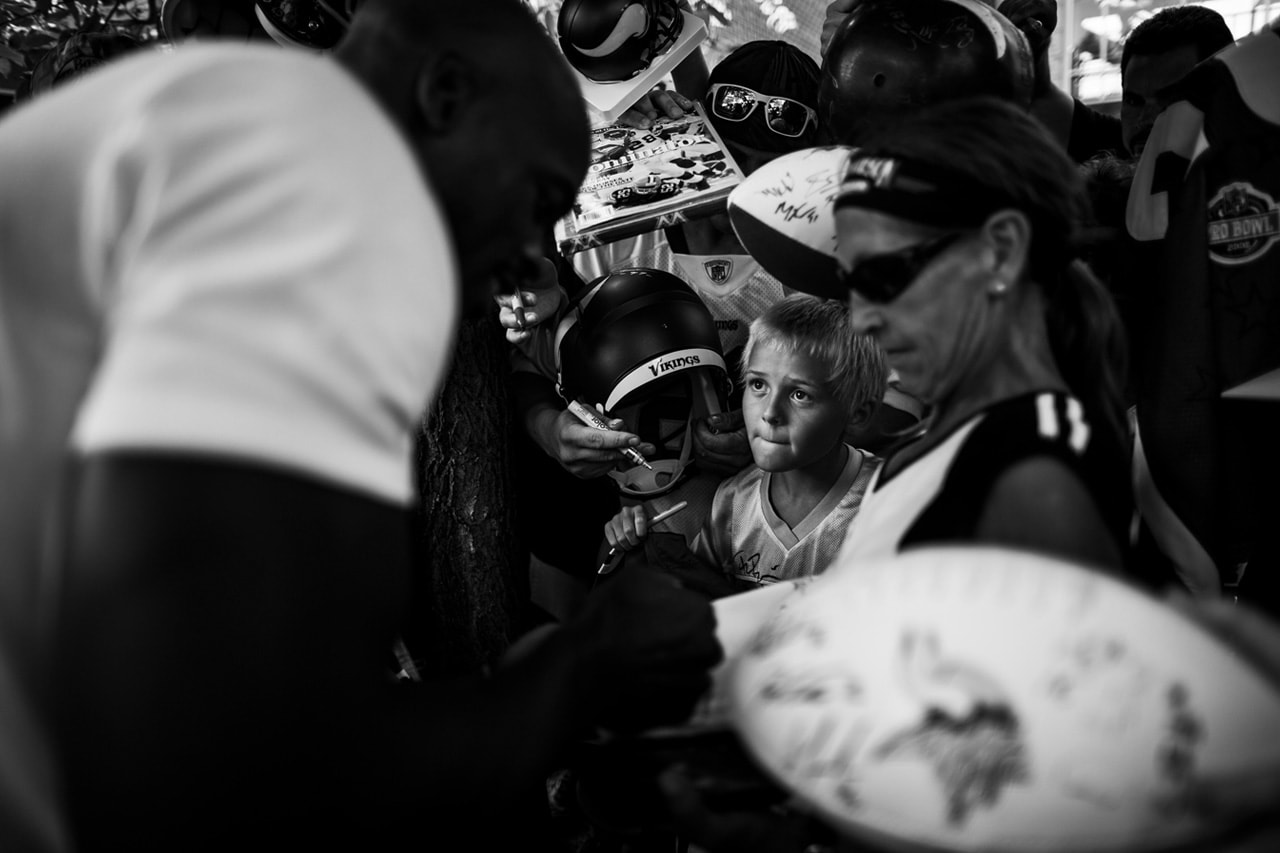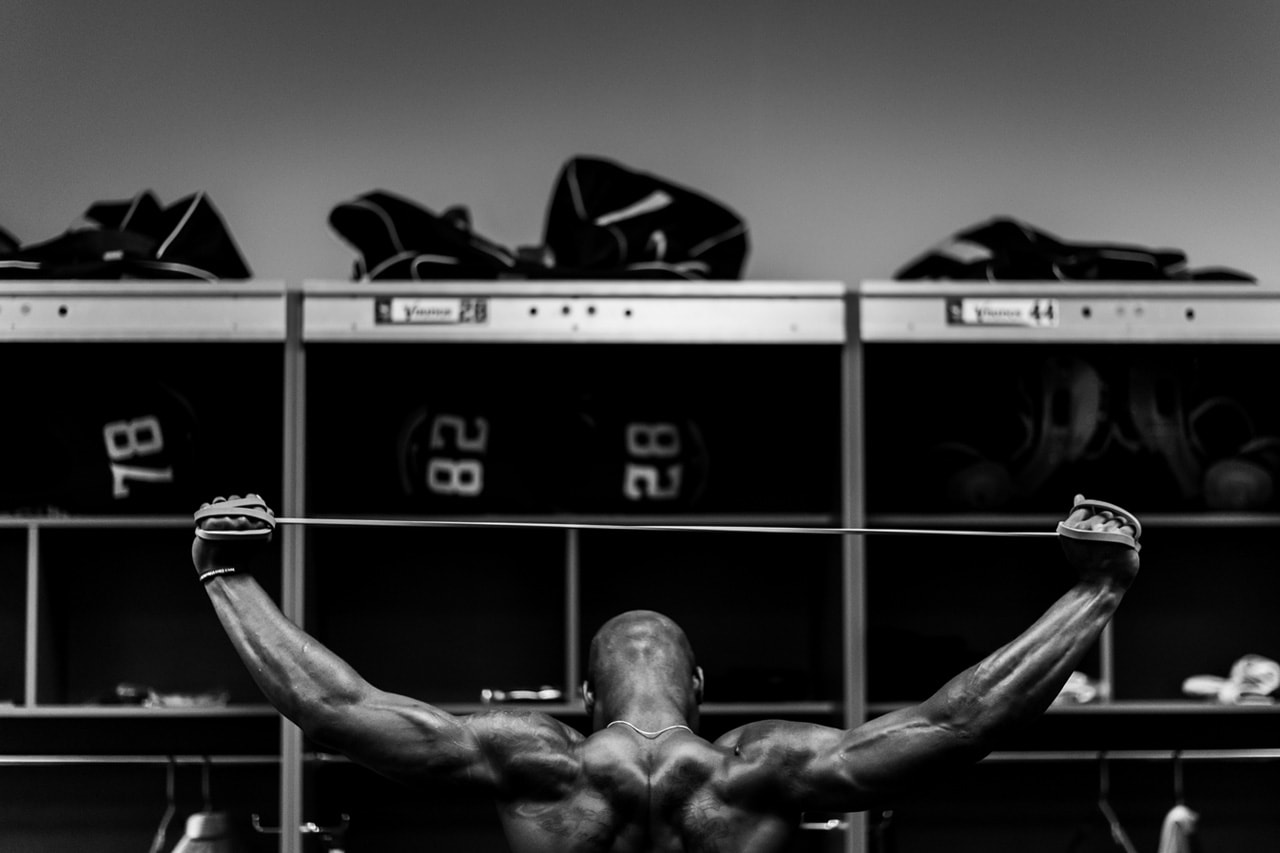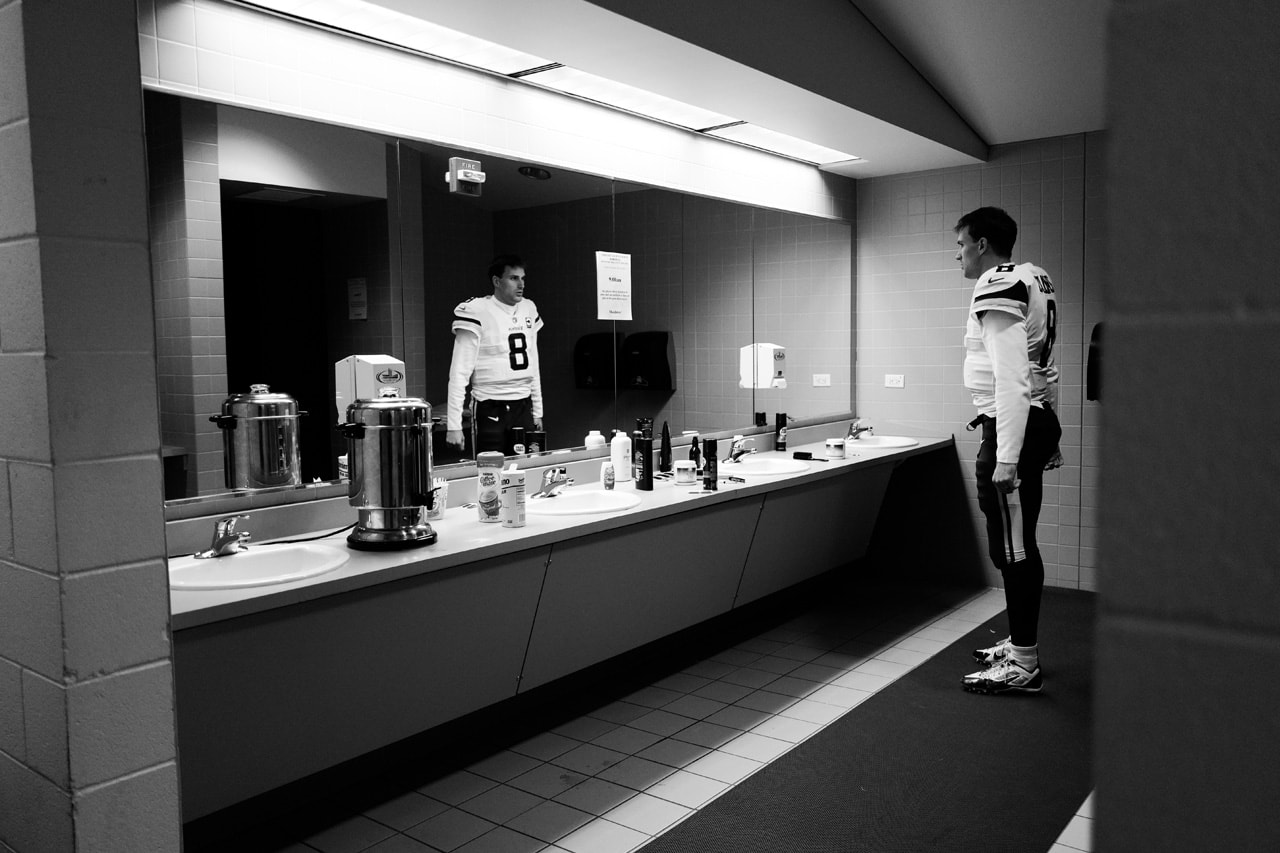 "Justin Jefferson, Dalvin Cook and Eric Kendricks bring a childlike joy to the game which is very contagious and fun to be around."
What gear do you shoot with and what is your pre and post process?
I use mostly Canon gear, but my favorite camera is my 28mm Leica Q2 that I use most of pregame and for anything that isn't on the field action. For Canon, my favorite lenses are the 85mm 1.4 and the 600mm lens. I arrive to the game as early as I need to get my gear set up and prepare myself before covering a game. I like to start by listening to some instrumental/classical music and walk around without taking photos to get the feel for the environment (light/backgrounds/ textures) that I can utilize later.
After the game I ingest all my cards and make initial selects in a program called Photomechanic. Then the culling process continues until that selection and the images chosen, reaches a place where I feel happy to start the retouching. I try and keep the retouching to a minimal — focusing mostly on exposure, color correction, contrast and cropping. I tend I can make the most artistic decisions in the cropping of an image.
How is the culture around the Minnesota Vikings. Can you share some stories of the players and coaches?
I have seen the team change a lot over the years but our current group of guys is a very down to earth group with little ego. Coach instills a strong work ethic and puts an emphasis on the team. However there is still room for fun and individual personality. Players like Justin Jefferson, Dalvin Cook and Eric Kendricks bring a childlike joy to the game which is very contagious and fun to be around. It also makes photoshoots more fun because they are willing to bring that energy to the set.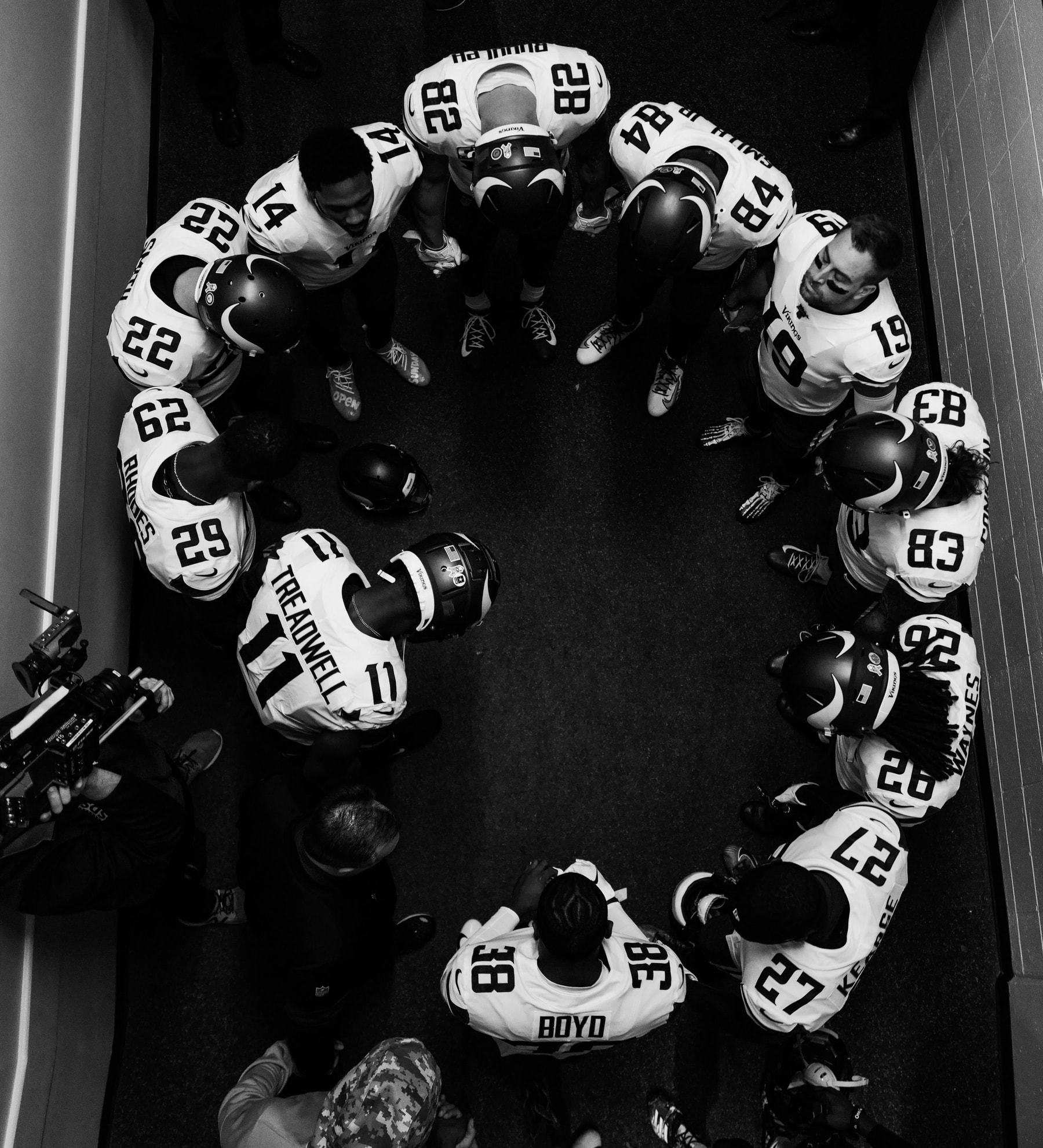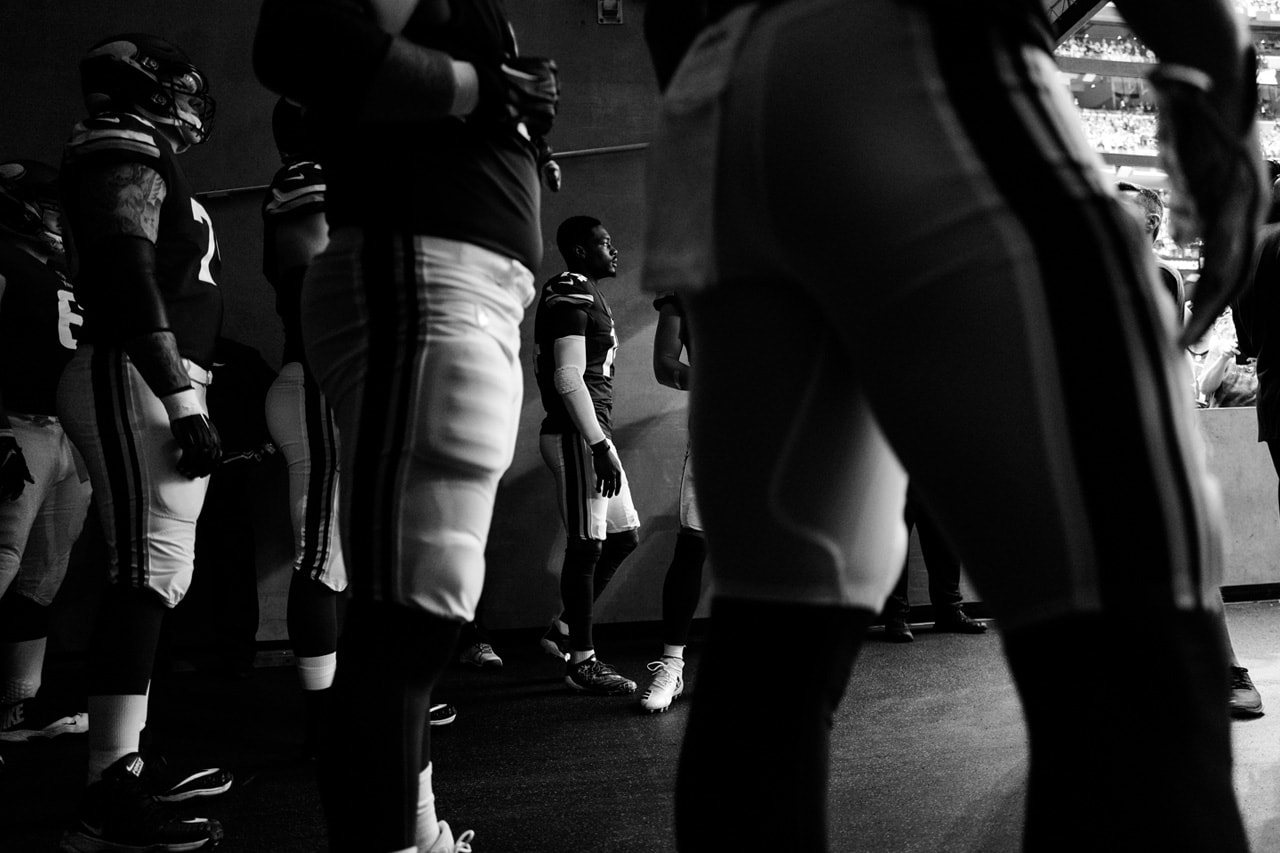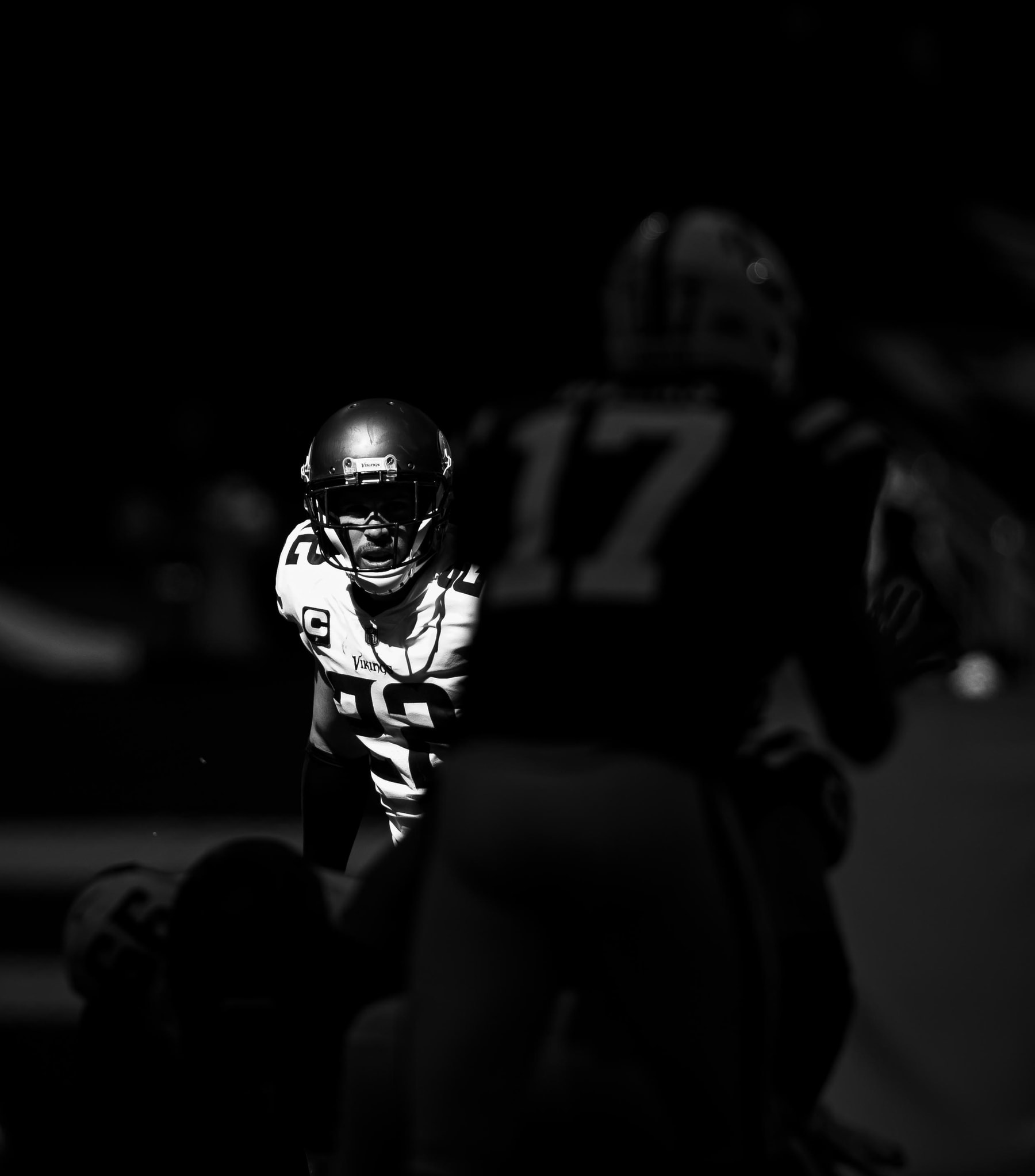 "I would like people to understand that players are more than a number."
Having been one of the few people allowed in the stadium during the COVID era games, can you recall the experience for us?
It was a very eery vibe. The energy was completely gone. I think that was the one thing I took for granted. The energy people can bring. The passion of the fans and the elements of the game that were gone definitely impacted the entire vibe. A lot of the fun and excitement that normally existed wasn't there. However I am grateful for the experience because it helped me see a lot of reality that I was maybe unable to see before. With the extra things stripped away I could start to look at things from a different perspective. It has given me tremendous insight in my work and allowed me to grow inwardly. I think the idea of 'energy' is something I feel much stronger now. The energy that exists in all of us.

Can you guide us through what you want your audience to see within your work and the game of football as a whole?
I think my main focus now and going forward is to be authentic in what I capture. There are still those superhero type shots which make the game seem more epic and larger than life, but I think the quiet moments in between are what I really feel drawn towards. While a lot of the players may have fame and money they are still humans with human experiences and emotions like all of us.
Over the last few years I have been mindful of the backgrounds of my images. While a clean background is traditionally the goal in sports photography, I started to see past the subject. In doing so I was able to witness the good, the bad and the ugly in how people view the athlete. The pedestalization and praise, the anger and wrath, the judging eyes. I think the expectations put on professional athletes can be just as demanding mentally as it is physically. I would like people to understand that players are more than a number. We are more alike than we think. I think weaving these elements of humanity in everything I shoot is important.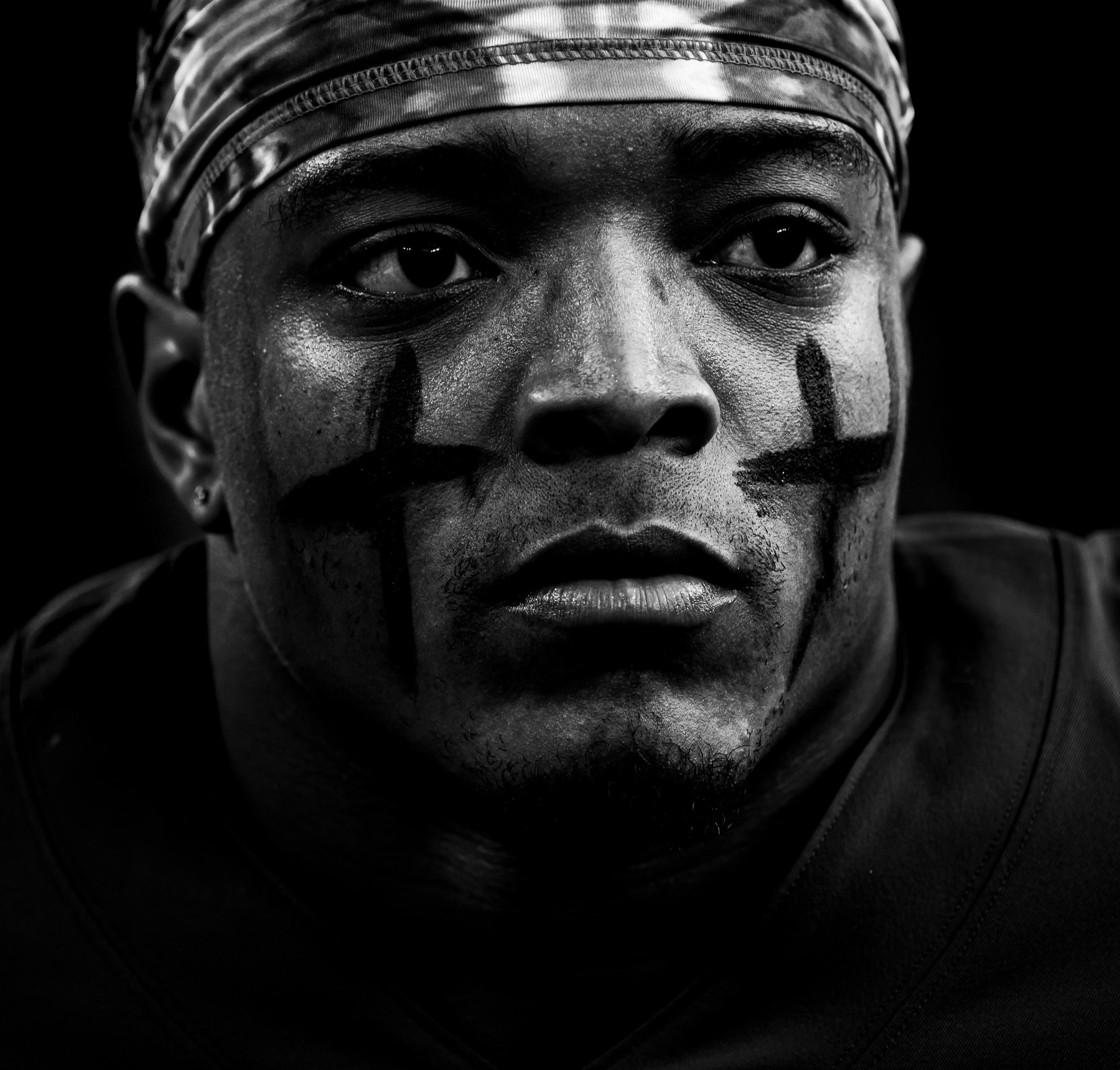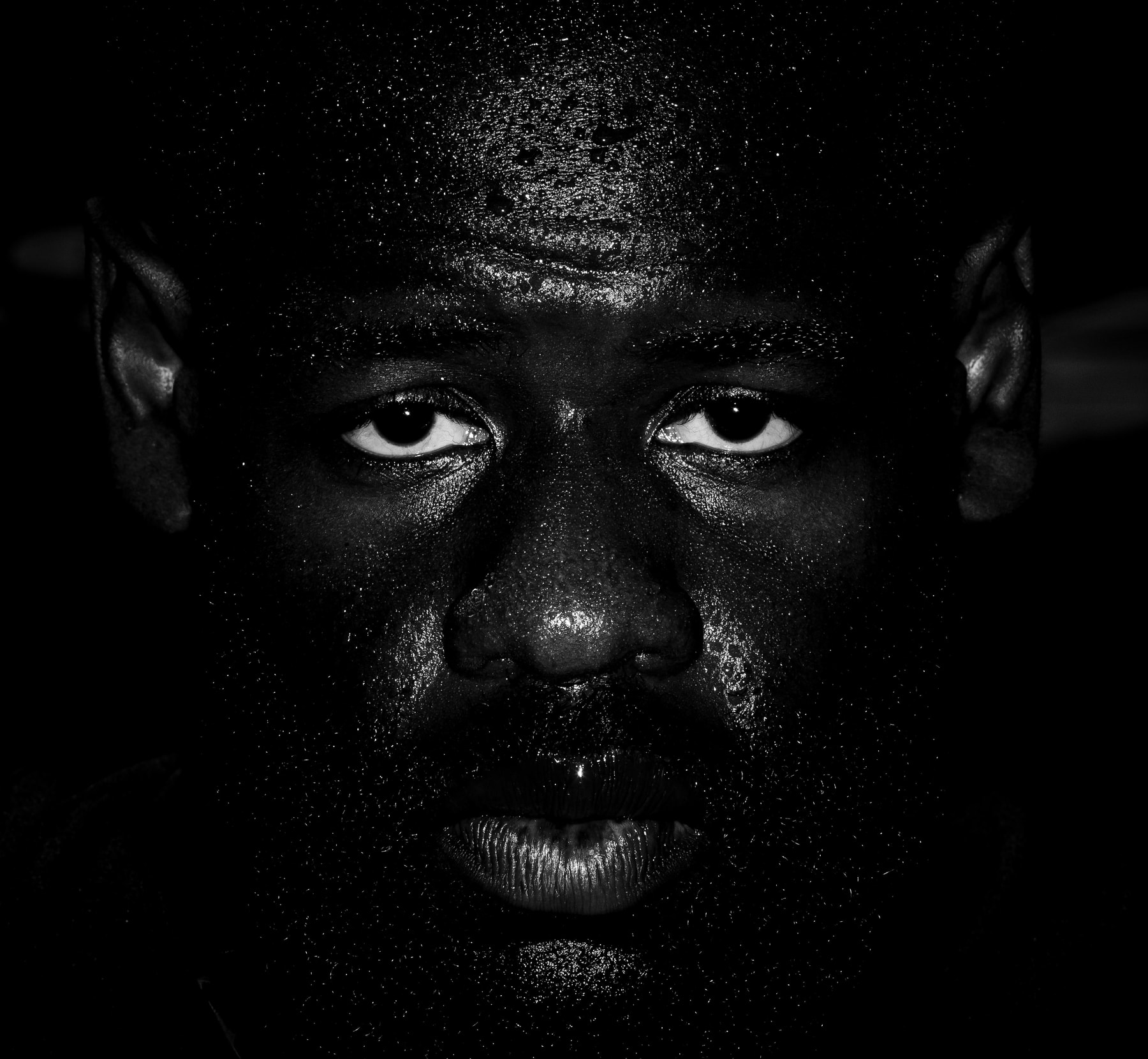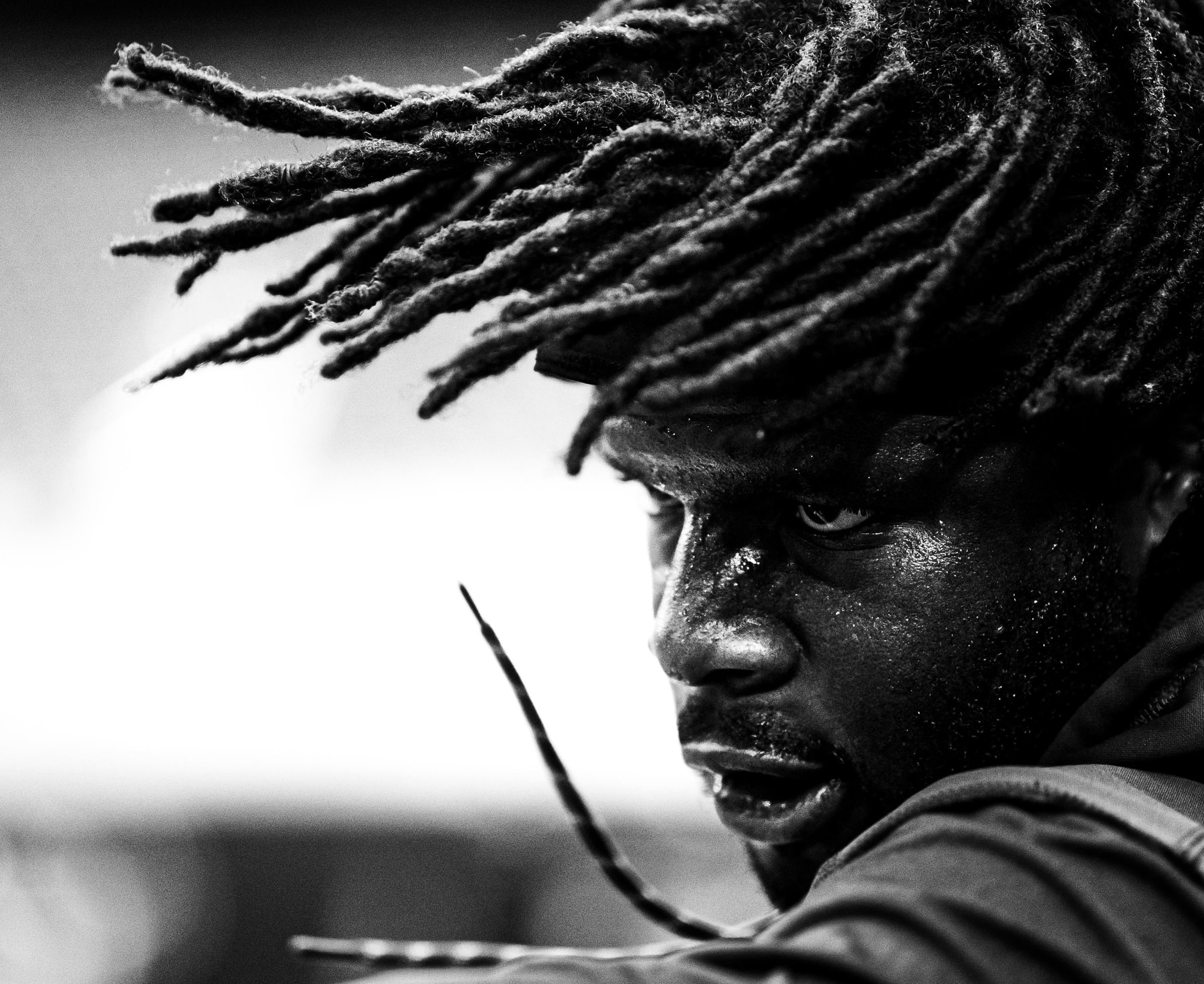 "You are what you eat."
What has changed this past off-season and what can we expect from the Vikings going into the upcoming season?
From a team perspective I think we brought in more veteran leadership which I think we have needed to help us take it to the next level. From a content perspective, we are going to be much more purposeful in what we create. This includes the football content but also lifestyle and more long-form content that is more storytelling in nature.

What inspires you?

I find inspiration in a lot of different things and I have realized especially recently that you are what you eat. I think it is really important to be mindful of the things you read, listen to, watch and ingest. For me I find much more insight when I look outside of my particular field for inspiration. While there is a lot of great sports photography I think it is dangerous to be in a bubble of content. That usually leads to work that is stale and looks the same.
From a photography perspective one of my main inspirations is a photographer named Alec Soth. His work and his insights on photography have made a huge impact on my work. His work has shown me the process of building a visual narrative and also the intricacies in the dance a photographer has with its subject. In sports photography you can't help be inspired by Walter Iooss. His images stand the test of time. As a sports photographer you are amazed by the difficulty in his images that look he makes look easy.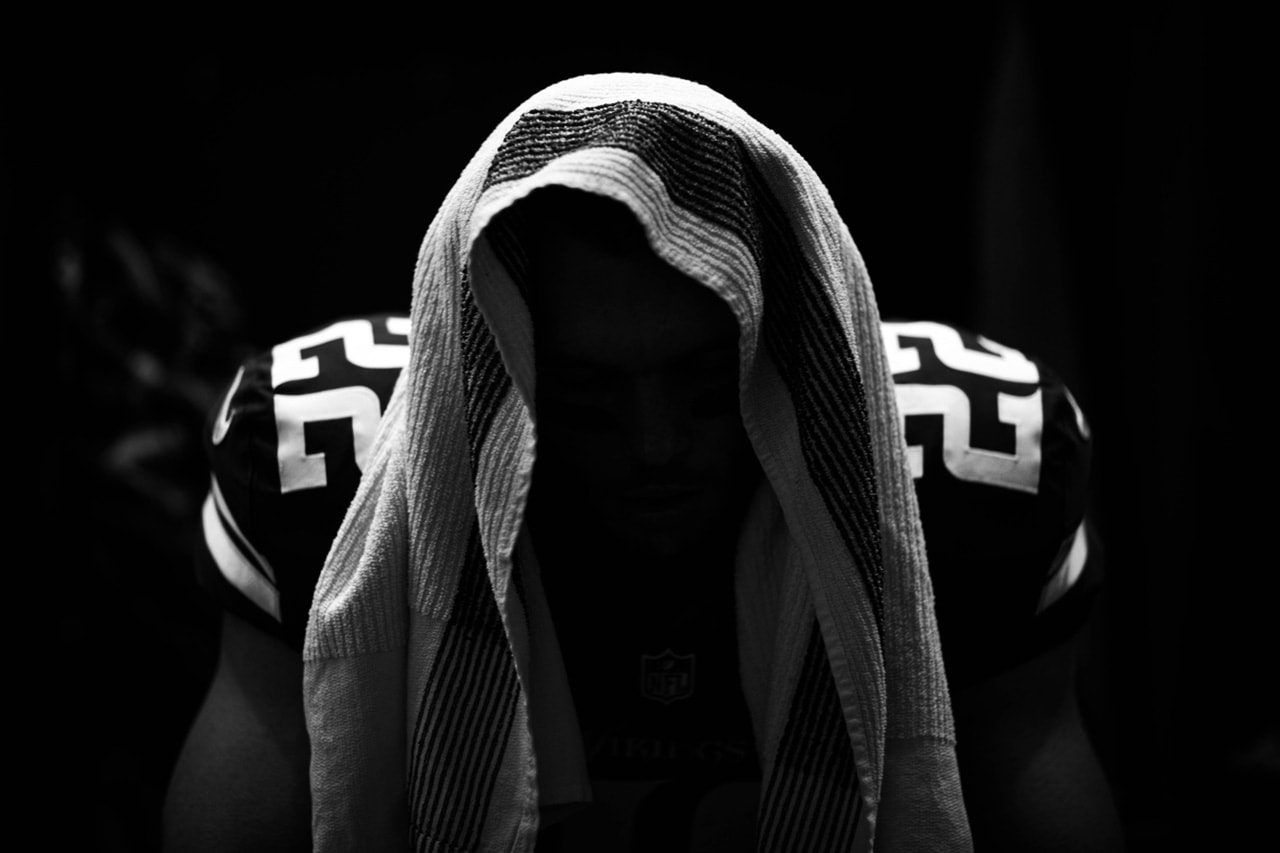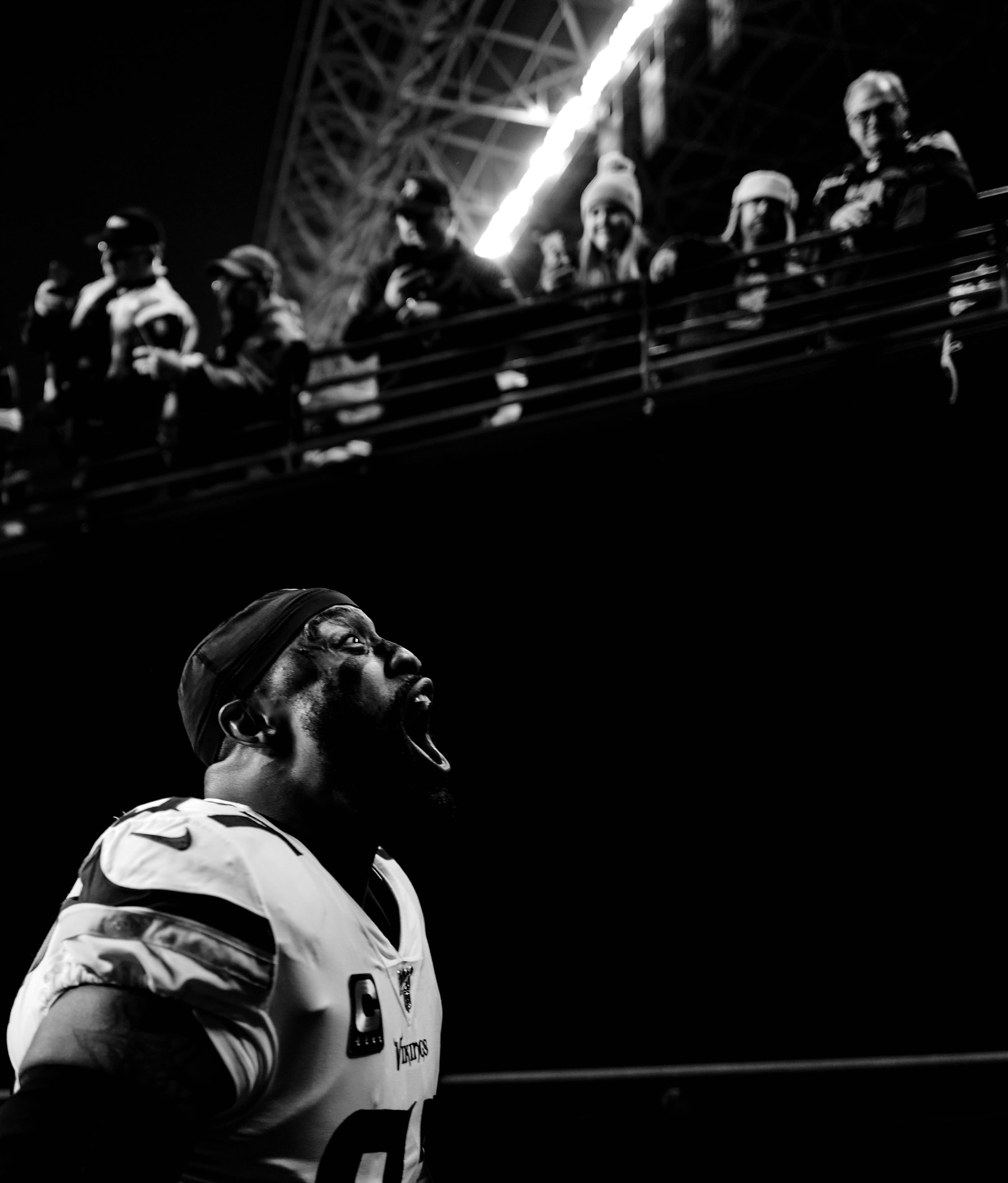 "Do your Idea."
How about other league photographers you'd like to spotlight?
There are a lot of talented sports photographers, but a couple that have impacted my life on a more personal level would be Rod Mar with the Seahawks and Zach Tarrant with the Texans. Rod was one of the first sports photographers I discovered, back before the days of Instagram I would visit his website for inspiration. His "Eye on the Hawks" photo series showed me how powerful behind-the-scenes moments can be in telling a story.

Zach is a former coworker and close friend of mine. He comes from an art background which is different than most sports photographers. I was lucky enough to work with Zach for a handful of years and learn a lot of things from him. Zach and I had a Mantra which was "Do your Idea". He even had a banner created with those words on it for me to hang at my desk. That still helps me have confidence when I start a project or get stuck on one.

Do you have aspirations to ever do a gallery show or photography work past the world of sports?
Absolutely. I have been working on a few projects, both Vikings and Non-Vikings related, that I hope to be able to share in the future. We have a Vikings museum at our facility which is a place I hope I could begin with displaying a photo project.