Staples Center Has Been Renamed to Crypto.com Arena
$700 million USD was paid for 20 years of naming rights.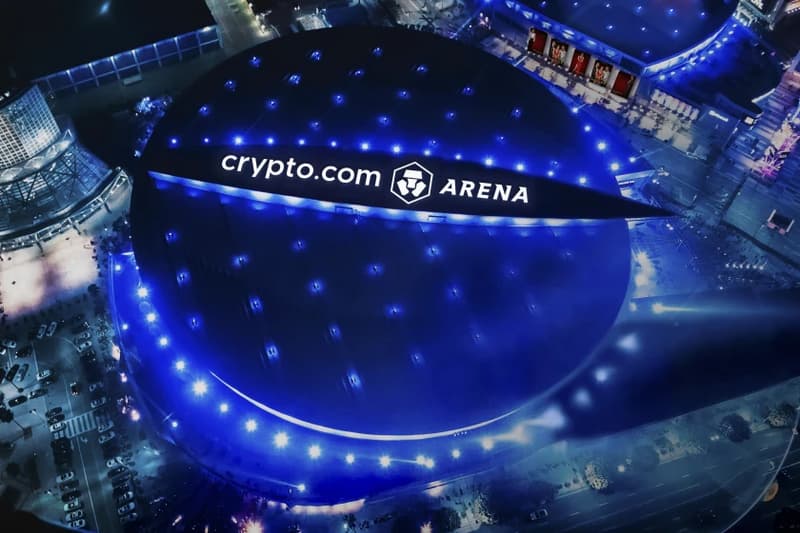 Staples Center, the home stadium for the Lakers, Clippers, Kings and Sparks, is getting a new name this Christmas. From December 25 onwards, the historic Los Angeles stadium will officially be known as Crypto.com Arena, with a new logo set to debut at the Lakers vs Nets Christmas home game.
Crypto.com is a popular crypto exchange with an NFT section with over 10 million users, and partnerships deals with the likes of the UFC, Formula 1, PSG, Twitch Rivals, and the Lakers and Kings home teams. The exchange paid more than $700 million USD for 20 years of naming rights, which vastly overshadows Staples Inc.'s $100 million purchase for 10 years of naming rights in 1997. Staples later signed a deal to retain the rights in perpetuity before AEG bought the naming rights back for an undisclosed sum in 2019.
"In the next few years, people will look back at this moment as the moment when crypto crossed the chasm into the mainstream," said Crypto.com CEO Kris Marszalek in an interview with the Los Angeles Times. "This is just such a brilliant move from the guys at AEG, because the next decade belongs to crypto and this positions L.A. and this particular venue right at the center of it."
The Staples Center purchase is part of Crypto.com's heavy marketing strategy with the ultimate goal of becoming a top-20 brand within the next five years. So far, changes announced include a dedicated Crypto.com event space featuring crypto-focused interactive experiences, with more integrations such as enabling cryptocurrency payments for games sure to follow.
In other news, someone's purchase of $8,000 USD Worth of Shiba Inu Coin last year is now worth $6 Billion USD.