Rumble Boxing and Umami Team Up To Deliver a Rumble Knockout Burger
Along with a free class to work it all off.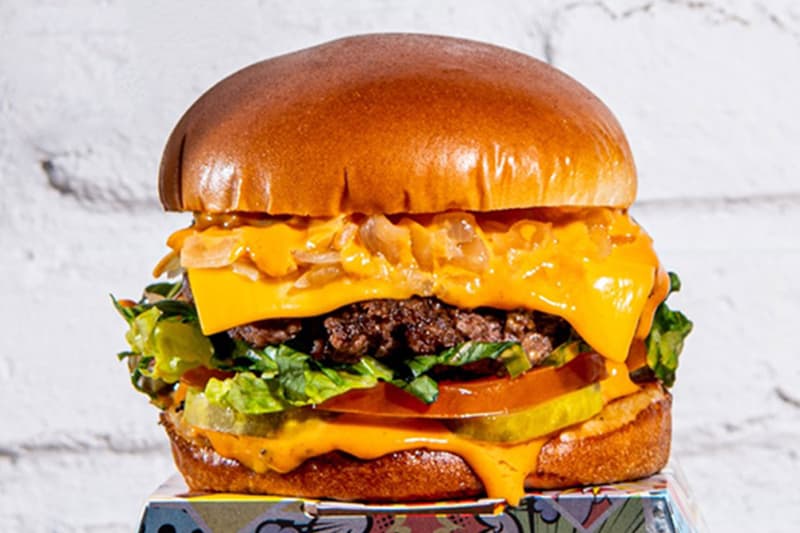 Rumble Boxing linked up with Umami Burgers to debut their limited-edition Rumble Knockout Burger along with a custom-designed box and free class to burn those calories off.
The group fitness company has a number of locations nationwide such as within New York, Los Angeles, Chicago and more as it appeals to a number of people with its full-body cardio and strength workout classes. To further build on its dynamic atmosphere, the brand concocted a burger, with the LA-originated restaurant chain, that stacks a 4oz Smash Patty, lettuce, pickles, tomato, caramelized onions, American cheese, and topped off its classic sauce.
The burger is now available at locations such as the branch in Citizens Culinary Market in New York City and The Grove, Beverly Hills, Hollywood and Santa Monica within Los Angeles. Fans may also make a delivery order through Postmates, UberEats, Doordash, GrubHub and GO by Citizens. Rumble Boxing's free class card will be valid until the end of the year.
Over on the other side of the globe, Mos Burger Japan doubled up its the Beef Sukiyaki Hamburger.