Thanksgiving Dinner Staples Are Seeing a Shortage This Year
Queue up earlier if you're looking for a smaller gobbler.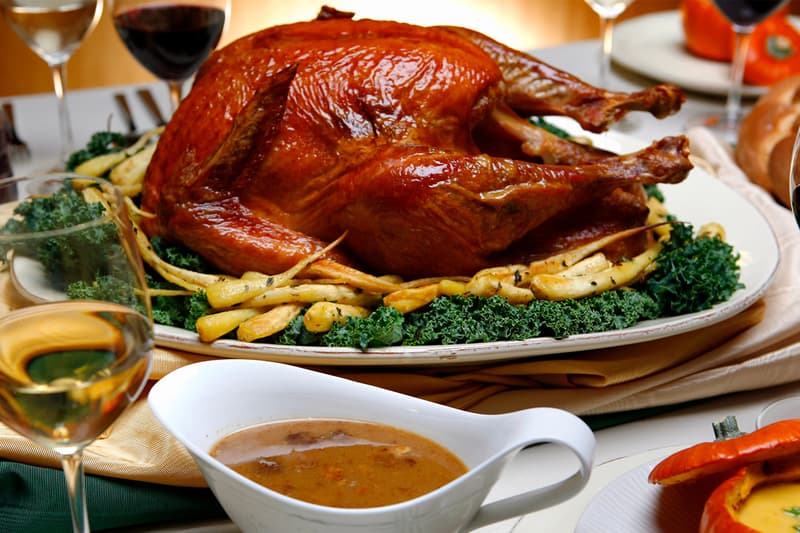 While it's still a few weeks away, some may be preparing for their Thanksgiving dinners ahead of time and you might want to hop in the queue now as certain traditional staples may be low in stock this season.
According to Butterball, one of the leading turkey sellers, there will still be enough birds to go around, but for those who prefer smaller-sized gobblers which are about ten to fourteen pounds, the brand recommends heading out early. Jay Jandrain, Butterball CEO, explained to Good Morning America that heavier turkeys over 16 pounds can be easily attainable as most of the birds stayed longer at the farms than usual and ended up growing larger through time due to challenges and labor issues brought on by the pandemic.
In terms of other essentials such as cranberry sauce, Ocean Spray informed ABC News that the company has been experiencing a shortage of aluminum cans, transportation and more. Ready-made pies, bakery pies, gravy and the like may also take a little more effort to find. According to Krishnakumar Davey, president of client engagement at IRI, these holiday food items are priced around 5 to 10% higher than the previous year.
If you're not one to substitute items or ingredients, then stocking up early is definitely one solution. If lining up is not an ideal situation, then leftover turkey is never a problem.
For more food-related news, Ryan Reynolds celebrated the 40th Anniversary of the McDonald's McRib with a new Aviation Gin cocktail.