Here Are the Latest 'The Matrix: Resurrections' Posters
"RETURN TO THE SOURCE."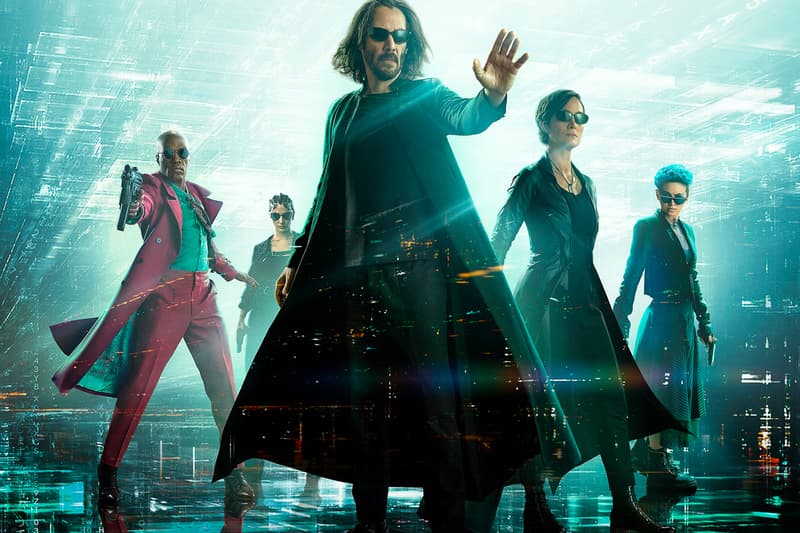 Adding to the anticipation for The Matrix: Resurrections, we now have new posters for the fourth installment in the beloved series. Teasing the emerging conflict between man and machine in the Matrix, the posters offer another look at the new and returning cast together. Mainly centered around stars Keanu Reeves, Carrie-Anne Moss and Yahya Abdul-Mateen II, director Lana Wachowski's reboot film is expected to introduce The Matrix to a new generation while being a long-awaited arrival for fans.
The first poster introduces the "RETURN TO THE SOURCE" tagline of the film with a young Morpheus, Neo and Trinity in the front and two new characters behind them. The new additions are reportedly set to bring Neo back into the fight for the Matrix, reminding him of his past life and connecting him with Morpheus once again. While the second trailer focuses on Neo and Trinity, highlighting the continuing bond between the two titular heroes.
Take a look at the new posters below and look for The Matrix: Resurrections to release December 22 and streamed on HBO Max 31 days after the theatrical release.
View this post on Instagram
View this post on Instagram
For more entertainment news, easter eggs and details you might have missed in the latest Spider-Man: No Way Home trailer.