Travis Scott, Drake, Live Nation and More Face $2 Billion USD Lawsuit Following Astroworld Tragedy
The class-action lawsuit was filed on behalf of 282 attendees.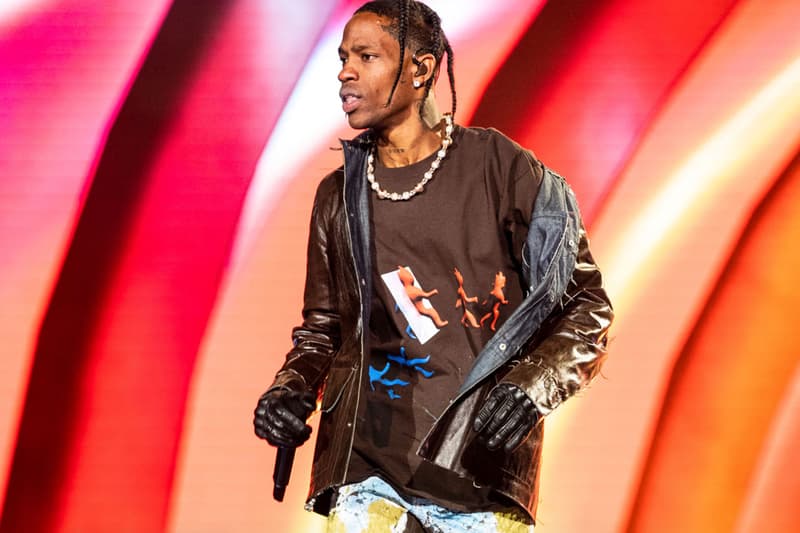 Texas lawyer Thomas J. Henry on Thursday filed a $2 billion USD lawsuit against Travis Scott, Drake, Live Nation, Apple and others on behalf of 282 plaintiffs linked to the deadly Astroworld tragedy in Houston.
Following the fatal crowd crush, it was estimated that more than 300 people were treated for injuries and 25 people were hospitalized. Another 120 victims have contacted Henry's firm for representation for their injuries and damages.
"The defendants stood to make an exorbitant amount of money off of this event, and they still chose to cut corners, cut costs, and put attendees at risk," said Thomas J. Henry. "My clients want to ensure the defendants are held responsible for their actions, and they want to send the message to all performers, event organizers, and promoters that what happened at Astroworld cannot happen again."
The underlying lawsuit claims that Apple's multimillion-dollar promotion and execution of exclusive online streaming rights hold a major responsibility in the Astroworld tragedy.
"Early reports from the investigation of the Astroworld catastrophe indicate that the premises were arranged in a fashion that best served Apple's online streaming of the concert at the detriment to concertgoers safety," the lawsuit reads.
"Apple Music had cameras, camera stands, cameramen, and metal barriers surrounding each; these cameras effectively split the premises both horizontally and vertically by metal barricades," the lawsuit continues. "The placement of cameras streaming for Apple Music's broadcast effectively limited many concertgoers' means of exit; this dangerous condition would inevitably prevent individuals from dispersing."
Earlier this week, lawyer Tony Buzbee filed a $750 million USD lawsuit against Travis Scott, Drake, Live Nation and Apple Music on behalf of 125 attendees.
"Many of the clients named in this lawsuit suffered broken bones, or twisted knees, or orthopedic injuries," Buzbee said in a statement. "Many have psychological injury. I expect we will file on behalf of another 100 individuals very soon."
"I have been in contact with defense counsel for many of the entities sued, to include Live Nation," he continued. "Our team has toured the site and collected evidence. We have taken statements from more than fifty witnesses. We have collected hours of video tape from almost every angle. No amount of money will fix what occurred on the night of November 5."
Elsewhere, Arctic Monkeys have unveiled 2022 tour dates.