KFC Unveils Holiday Finger Lickin' Chicken Mitten Bucket Hugger
Keeping your fingers extra toasty and protecting your extra crispy chicken.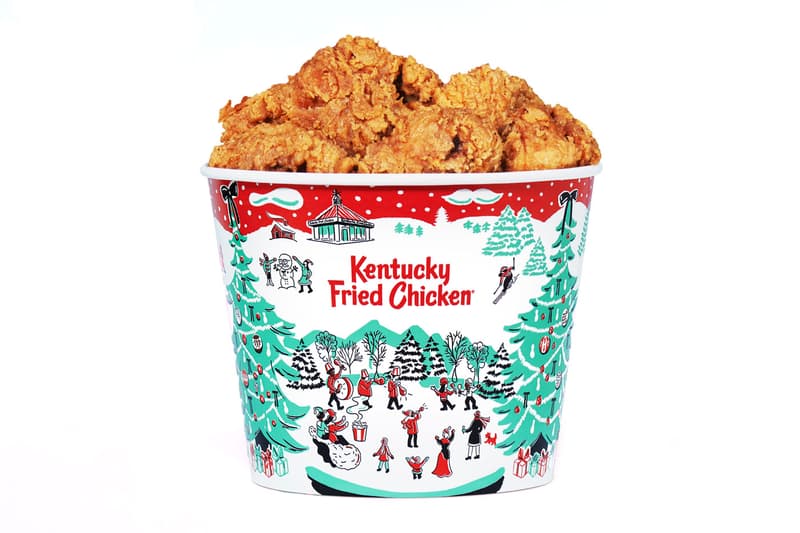 KFC is releasing its limited-edition finger-lickin' chicken mitten bucket hugger just in time for the holiday festivities.
In celebration of the winter season, KFC has unveiled its hottest dining accessory, turning its globally iconic fried chicken bucket into the ultimate holiday addition. KFC's finger-lickin' mitten bucket hugger doubles as a chicken bucket cozy that allows fans to safely transport their beloved fried chicken in the cold, winter weather. Not only does it promise to keep fingers warm, but it ensures the chicken stays hot and fresh.
Starting on November 9 to 11, KFC customers ordering the bucket meal will be qualified to claim their own mitten bucket hugger. On November 9, customers can visit the KFC website or app to enter for a chance to get their free bucket. Upon receiving confirmation, the customers must claim it by November 13. To further ring in the holiday season KFC's 2021 limited-edition holiday bucket designs will make their way to U.S. restaurants by the end of November.
In other F&B news, Reese's Puffs has officially teamed up with KAWS to launch two cereal boxes and AR game.