Fivio Foreign Speaks on Working With Kanye West
Also providing an update on when fans can expect his new album.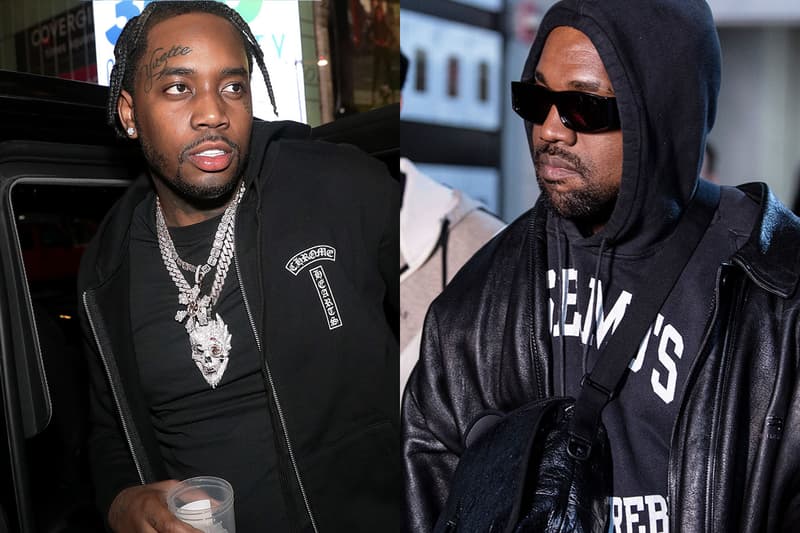 Rapper Fivio Foreign recently took the stage at Rolling Loud Festival New York and performed some of his biggest hits to thousands in the crowd. The New Yorker has garnered huge success especially after his feature on Kanye West's DONDA track "Off The Grid." Recently, the drill hip-hop star spoke to HotNewHipHop, giving fans an update on his next album.
Slated to be executive produced by Ye himself, his new album is highly anticipated by fans. When asked how it is working with West and how they work together with his schedule being so hectic Fivio said, "I mean, yeah, Kanye. Kanye is so busy. He'll just be in Paris one day. I'll text him, like, 'where you at?' and he'll be like, 'I'm in LA this day.' So, like, we link up at moments where we both free. We work, we do a little bit here, a little bit there and we do it like that. But I f*ck with him, man. His brainpower, his genius, he's a super-genius, we do more than just business."
Of course fans have been wondering when he is planning on dropping the album. Fivio shares, "I'm aiming… you know what, what I'm doing right now. I know everybody want it, and I wanna make sure it really goes viral. So what I want to do is I want to drop it after something really big. A big moment, and then I'mma drop my album." However, the rapper does give a somewhat definitive time frame claiming,
"Something might happen tomorrow, it might drop tomorrow. A month from now, but no later than like two, three months."
Elsewhere in music, Post Malone and The Weeknd have shared a teaser clip of their upcoming collab track.