Fivio Foreign Claims Kanye West Is Collaborating With Him on His Album
"He doin' my album."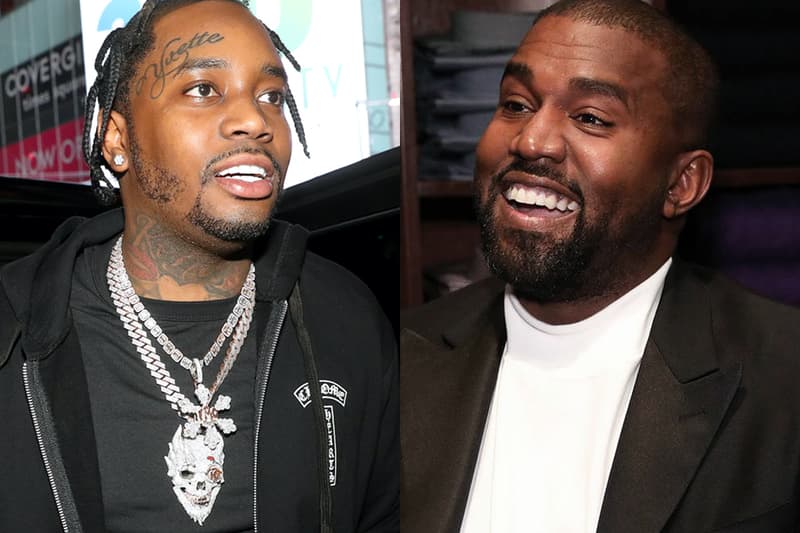 Kanye West is back in the headlines, but this time regarding a rumor that he is working on Fivio Foreign's next album.
Kanye's most recent Chicago spectacle saw many entertainers make a series of cameo appearances, including Don Toliver, Westside Gunn and Rooga amongst other controversial guests like Marilyn Manson and DaBaby. Fivio Foreign delivered a memorable verse on the last to renditions of the album and took to Twitter after the show to confirm to fans that he and Kanye have more in store.
He responded to a Tweet that read, "Kanye West gotta exec produce Fivio Foreign's whole career from now idc," to which he said, "He doin my album." It was regarded as mere speculation, however, Fivio later confirmed that Kanye will be executive produce his forthcoming debut album, The Bible. Fivio also alluded that Kanye is set to switch his attention to their project post-DONDA. He shared, "I want certain people but, we gone work together and put our brains together. I trust his judgment." The rapper also discussed who he would like to collaborate with out of the people Kanye would pick out to feature on his album. He said he wanted to work with Roddy Ricch if possible.
There is no news on when the album will drop just yet.
He doin my Album. https://t.co/wzhvj5BOX1

— Fivio Foreign (@FivioForeign) August 27, 2021
In other music news, Soulja Boy has called out Kanye West for discarding his verse on DONDA.