Kyrie Irving Could Possibly Make a One-Game Return to the 2022 NBA All-Stars
Being that the All-Star Game will be hosted in Cleveland next year.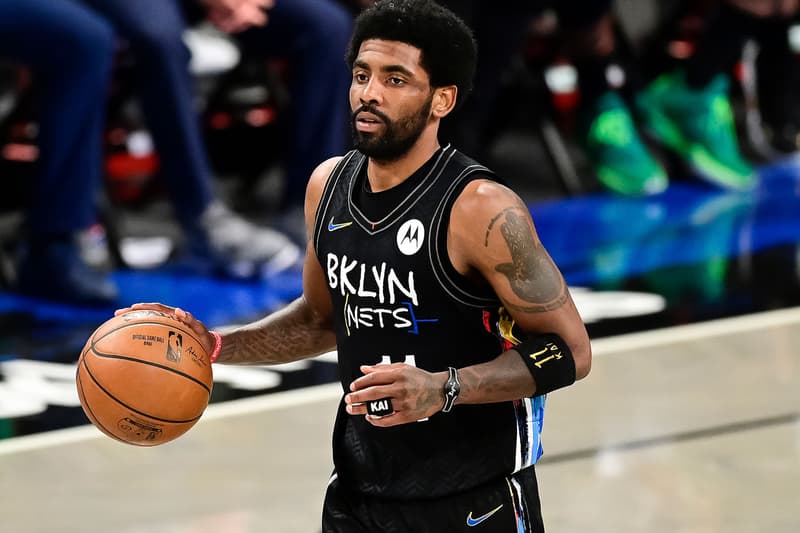 While Kyrie Irving may not be returning to the court to play for the Brooklyn Nets this season due to his vaccination status, it does not take him out of the running for the upcoming 2022 NBA All-Star Game.
With the 71st NBA All-Star Game hosted at Rocket Morgage FieldHouse in Cleveland, fans might just have a chance at seeing Irving return to the basketball court, just not playing for the Nets. The NBA updated its All-Star voting process to allow all players on the roster to be placed on the ballot. If Irving is voted in, he still has a chance to play since the New York City mandate only bars him from playing at the Barclays Center or Madison Square Garden.
So far, the Brooklyn Nets management have told Irving that he can rejoin the team once he is fully vaccinated and read to be "a full participant." According to the New York Post, NYC's major-elect Eric Adams does not plan on lifting the city's mandates saying, "New York City's not going to change their rule. Again, it's up to the NBA and Kyrie Irving to come to a full understanding on how to keep him on the Nets and continue to look at all of our athletes that are coming here. And again, I think the NBA and Kyrie [are] going to come to a conclusion on this."
The 2022 NBA All-Star Game will take place on February 20 in Cleveland, away from the NYC restrictions.
In other sports news, Damian Lillard has revealed why he did not want to join LeBron James and Anthony Davis in L.A.