Quentin Tarantino Is Open To Having 'Kill Bill 3' as His Next Film
The filmmaker previously shared that he has ideas for Beatrix Kiddo and Bebe.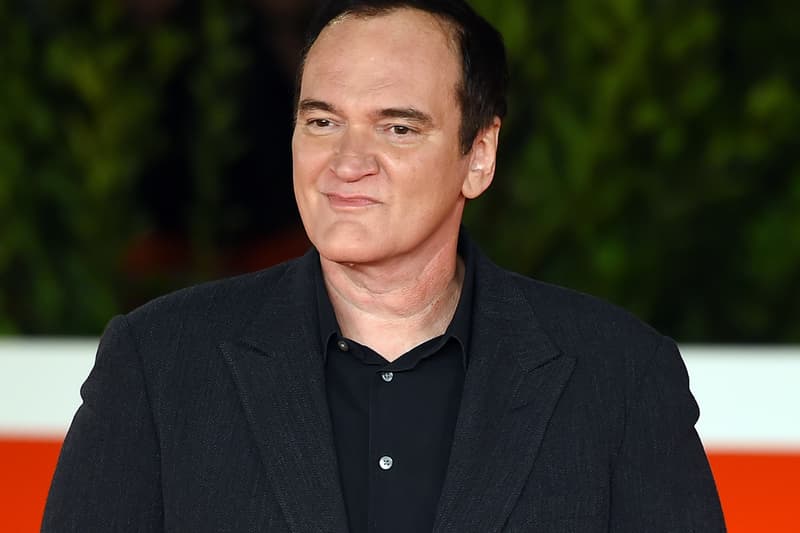 Although nothing is set in stone, Quentin Tarantino is open to the possibility of Kill Bill 3 as his next film.
According to reports, the director responded "Why not?" when asked if the third installment in the Uma Thurman-led saga could be up next. Tarantino has not finalized anything as of writing, but has shared in the past that Kill Bill 3 is "in the cards." He revealed in 2019 that he has an idea for the movie but wants to ensure that the story of Beatrix Kiddo isn't ridiculous. "Because I wouldn't want to just come up with some cockamamie adventure. She doesn't deserve that. The Bride has fought long and hard and now I have an idea that could actually be interesting," he said.
Earlier this year, Tarantino also told the Joe Rogan Experience that casting Thurman and her daughter Maya Hawke "would be f*cking exciting." He explained, "I think it's just revisiting the characters 20 years later and just imagining the Bride and her daughter, Bebe, having 20 years of peace, and then that peace is shattered. And now the Bride and Bebe are on the run and just the idea of being able to cast Uma and cast her daughter Maya in the thing would be f*cking exciting."
The filmmaker also touched on one of his upcoming projects — which he confirmed is not his next film — and the treatment he'd like to give it. "It's not like my next movie. It's a piece of something else that I'm thinking about doing — and I'm not going to describe what it is. But part of this thing, there is supposed to be a Spaghetti Western in it," Tarantino shared. "I'm looking forward to shooting that [thing] because it's going to be really fun. Because I want to shoot it in the Spaghetti Western style where everybody's speaking a different language."
He added, "The Mexican Bandido is an Italian; the hero is an American; the bad sheriff is a German; the Mexican saloon girl is Israeli. And everybody is speaking a different language. And you [the actors] just know: OK, when he's finished talking then I can talk."
Elsewhere in entertainment, Dune is set to release a day early on HBO Max.