Quavo Reveals Migos Will "Most Definitely" Be Releasing Their Own Solo Projects
Also confirming that there are tracks Migos recorded with Drake that will never be public.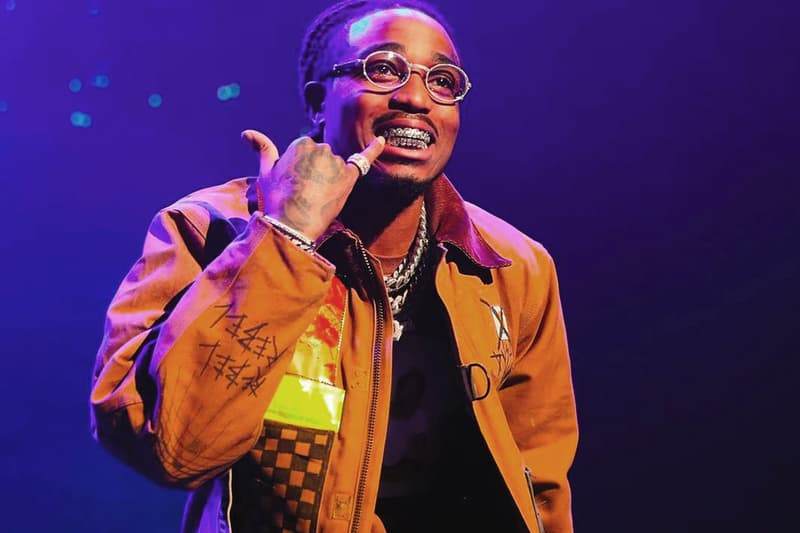 Almost immediately after the release of Quavo and Yung Miami's latest single, "Strub the Ground," Quavo revealed that Migos are all individually working on new projects.
In a recent interview, Quavo discussed how the collaboration came together and what inspired the song. He said, "I wanted to say 'strub the ground' because that's what that ass need to be doing when this song come on. You need to scrape—that shit need to strub the ground, like a sponge scrubbing the floor."
Later on in the interview, Quavo was asked whether or not Migos will be releasing another round of solo projects soon. Quavo responded, "We most definitely coming out with all our solo projects. A lot of melodies. [Migos] tended to put a lot of Rap records on our albums, on Culture III this year. And we kind of missed some of that Kelly Price type of vibes, some of them old melodic vibes. So that's where I probably will come in. Of course, I'm going to hit them folks some of them 'Straightening' records, but more melodies."
He also revealed that when Migos went on tour with Drake in 2019, they all recorded various tracks with one another, but none of which will ever be heard by the public. Quavo alludes, "Sometimes they just be good vibes that you just hold on to. We kind of feel like it's outdated, so I don't know. Maybe we'll get some new ones. That's my dog, so it ain't no pressure on him."
Check out "Strub Tha Ground" below.
View this post on Instagram
In other music news, Drake celebrated his 35th birthday with a Narcos-themed party.