Netflix Releases Promotional Posters for Upcoming Thriller Series 'Hellbound'
Directed by Yeon Sang-ho from 'Train to Busan.'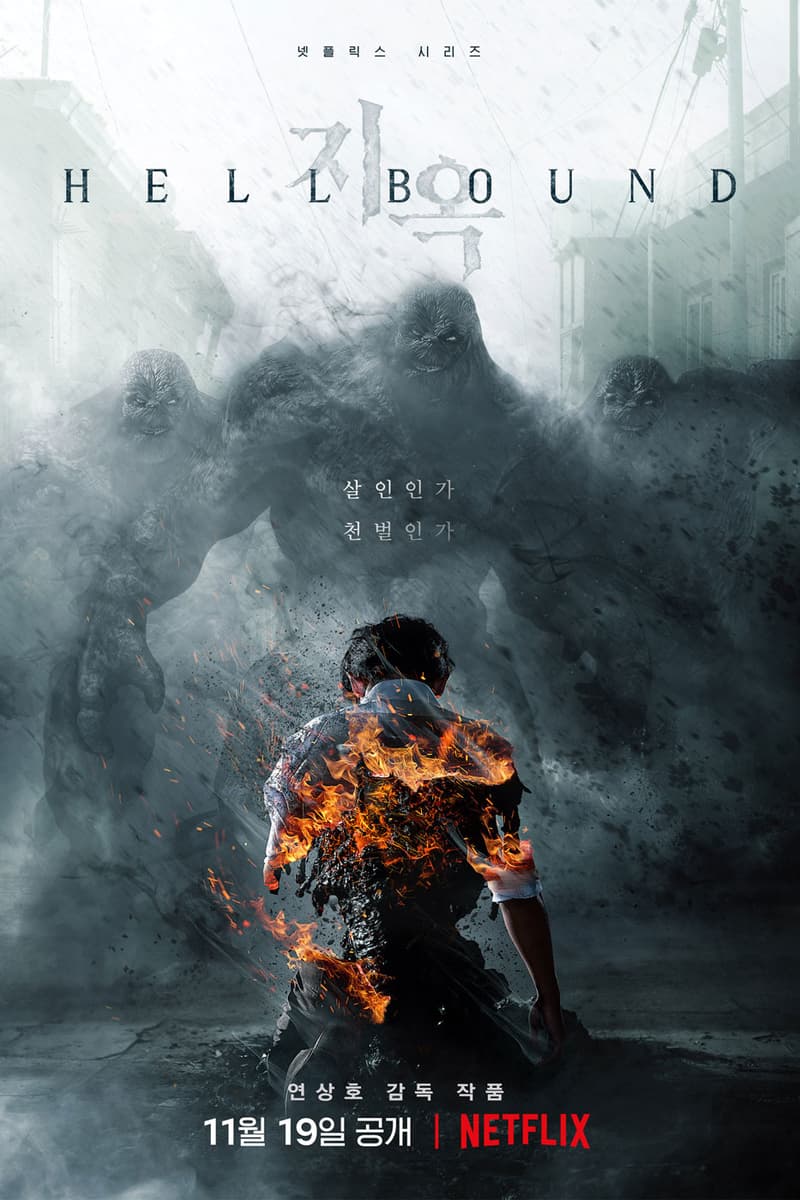 1 of 2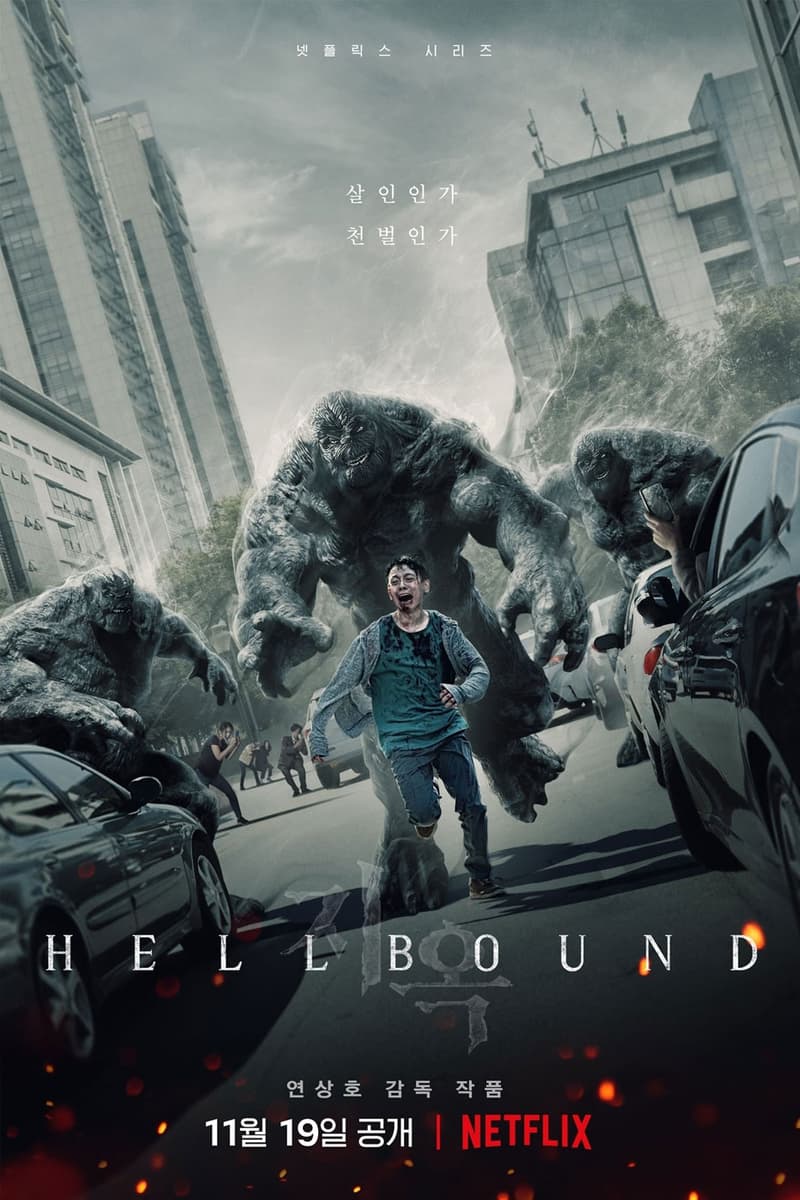 2 of 2
Following the breakout success of Squid Game, Netflix has revealed promotional posters for its newest original South Korean thriller series Hellbound.
Train to Busan director Yeon Sang-ho who created the webtoon this series is adapted from will be directing this upcoming Netflix original. The play is set in an alternate version of Earth where supernatural gorilla-like angels of death suddenly appear to condemn people to hell. Those who are condemned hear predictions on when they will die, and when the time comes, the death angels appear to seal their fate. A mysterious new religion Saejinrihwe lead by Jung Jin-soo (Yoo Ah-in) seems to have answers behind this phenomenon, and the play follows a program director of a broadcasting station Bae Young-jae (Park Jung-min), lawyer Min Hey-jin (Kim Hyun-joo), and detective Jin Kyung-hoon (Yang Ik-june) as the strange occurrences unfold.
Take a look at the promotional posters above and the latest preview trailer here.
All six episodes of Hellbound will be available exclusively on Netflix next month on November 19.
In other entertainment news, The King's Man unveils new character posters.