Philadelphia 76ers Reportedly No Longer Fining Ben Simmons for Missing Games and Practices
Simmons is reportedly working on improving his mental health before hitting the courts again.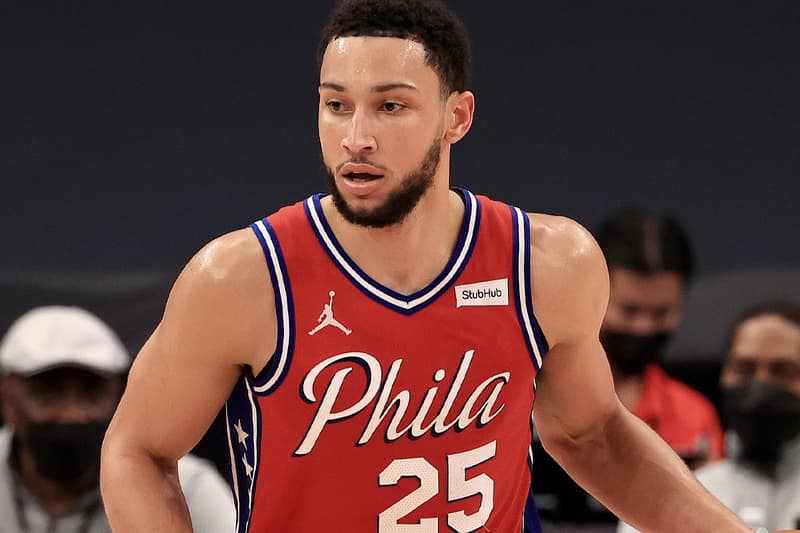 The Philadelphia 76ers are reportedly no longer fining Ben Simmons for missing practices and games. Simmons has officially racked up around $2 million USD for holding out on his team recently. However, due to the recent announcement that Simmons does not feel "mentally prepared to play yet," the Sixers organization is now working with Simmons to provide him the best help to improve his mental health.
Throughout the offseason, Simmons was vocal about wanting to be traded, however, no deal became official. Sixers' president Daryl Morey had previously said that he would only trade Simmons if the team received a "difference-maker." This process could potentially last all four years of Simmons' contract. Morey recently gave an update on Simmons sharing,
"Ben came in at the end of last week and said he had back stiffness and he's dealing with some personal reasons off the court. Both we take very seriously, we're working with Ben to provide every resource to help him with what is needed. He spoke to his teammates, things seem to be moving very much in a positive direction. We're going to provide all the resources, give Ben what he needs, and get him out there as soon as we can."
It is uncertain when Simmons will make his way back to the floor.
In other sports news, Tom Brady recently became the first player to throw 600 touchdowns in NFL history.