Pepsi Celebrates October Baseball With New Limited Edition Cracker Jack Flavored Cola
Giving baseball fans another nostalgic way to enjoy America's favorite pastime.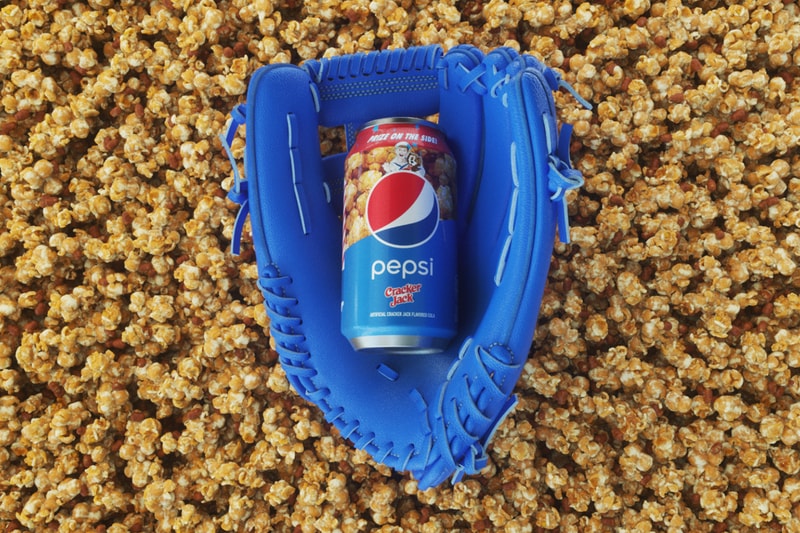 Pepsi readies for baseball season with a one-of-a-kind collaboration that combines the nostalgic blend of caramel, peanut and popcorn flavor with cola.
Pepsi and Cracker Jack join forces for the ideal ballpark pairing with their new cola flavor based on the beloved baseball diamond snack. With just one sip, Pepsi is hoping to give fans another memorable moment to enjoy at America's favorite pastime. Each can comes with one of four original peel-off temporary tattoos, an ode to the classic Cracker Jack prizes.
Those interested in trying the limited edition beverage will only be able to do so through the Pepsi x Cracker Jack #PepsiSingToScore and #Sweepstakes challenge on Twitter on TikTok. Fans are asked to post a video of them singing their best rendition of the baseball classic, "Take Me Out to the Ballgame." Winners will be eligible for an exclusive Pepsi x Cracker Jack can in a specially designed package that gives a nod to the old-school Cracker Jack box. Three packs of snacks will be included. Three grand prize winners will have a chance of getting a premium "Collector's Kit" which features a baseball glove and tickets to the final series game with their Cracker Jack cola.
For more information check out Pepsico.
In other F&B news, Tullamore D.E.W. has introduced its very own Tully Chips.