Moncler Announces First Fragances, "Pour Homme" and "Pour Femme"
"Veritable expedition for the senses."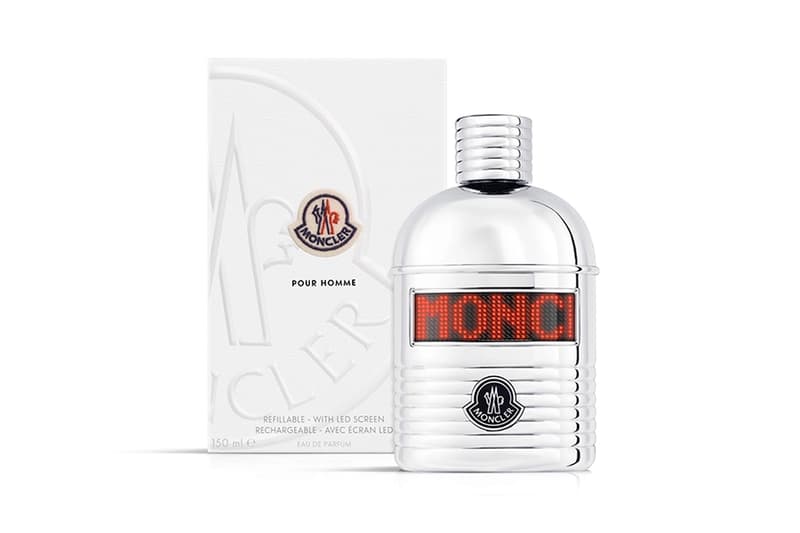 1 of 2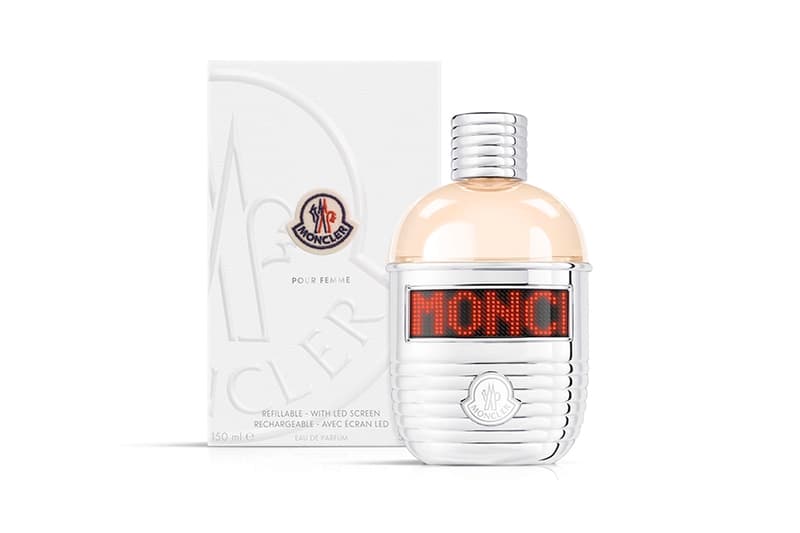 2 of 2
Building on its solid foundation of pioneering outdoor spirit and natural drive for innovation, Moncler has announced its foray into the world of fragrances to expand the reach of its 360° lifestyle brand. Through its Moncler Genius project, the house crafted "Moncler Pour Homme" and "Moncler Pour Femme" scents with perfumers Nisrine Grillié, Quentin Bisch, Antoine Maisondieu and Christophe Raynaud at Givaudan.
The "veritable expedition for the senses" expresses the House's mountain roots and adventurous spirit in a duo intertwined in chemistry and narrative. The creations stand as a harmony of contrasts that evokes "a crisp, cool ode to the great outdoors wrapped in an opulent cocoon of warmth."
"The Mountain Woods accord is the common thread between the women's and men's fragrance. For its woody, outdoors
feeling, we used cedarwood. For the stylish sophistication of the house, we worked with a saturation of amber. Together with Antoine Maisondieu, we added sandalwood for its comforting, creamy warmth," said Nisrine Grillié.
Moncler Pour Homme captures the natural beauty of an alpine forest led by clary sage, into cedarwood, sandalwood and musk topped with vetiver and hints of citrus. Standing as a floral woody musky fragrance, Moncler Pour Femme is inspired by crispy, bright powdery snow. The scent is lifted by Italian bergamot, into white florals of jasmine sambac and heliotrope, leading into amber, cedarwood and sandalwood, with natural vanilla to round out the expression of feminine allure.
Both the Moncler Pour Femme and Moncler Pour Homme fragrances are encapsulated in distinct "borraccia" flask-shaped bottle complete with ribbed silver case and cap drawn from Moncler's mountaineering origins and quilted constructions. The 150ml bottles also feature rechargeable LED screens that can be customized via a Bluetooth-powered smartphone app and contrasting Moncler logo-shaped push button. A premium matte card boxes emblazoned with oversized iconic Moncler logos and signature "feltrino" fabric patch finish the fragrance releases.
Philippe Bénacin, Interparfums CEO commented, "After several years of discussion, research and development, these two
fragrances have come to life in a way that truly captures the essence of Moncler. As the chairman and CEO of Moncler, Remo Ruffini has accompanied us throughout the process, closely following the global concept as well as the finer details. Moncler as a brand has such a covetable status – it's a brand that really embodies innovation, which is why these perfumes feel like the perfect continuation of its story. With these two fragrances, even the bottle itself is a new adventure, a new spirit, and a new way of communicating – whether it is to write your name, a special message or anything you like."
Priced at $210 (150ml), $140 (100ml), $95 (60ml) and $150 USD (Refill 150ml), Moncler Pour Homme and Moncler Pour Femme will be available exclusively at Moncler boutiques and Bloomingdale's October 10.
In case you missed it, Dior and Technogym collide to launch the "Dior Vibe" line.