Lack of Guidance Is the Football-Inspired Brand That's Powered by Nostalgia
The brand's founders on creating a new space in the sport-streetwear market.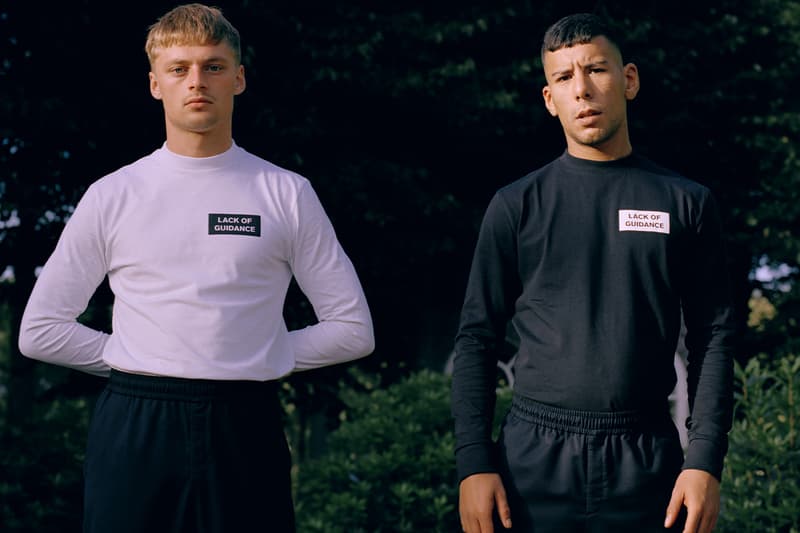 1 of 7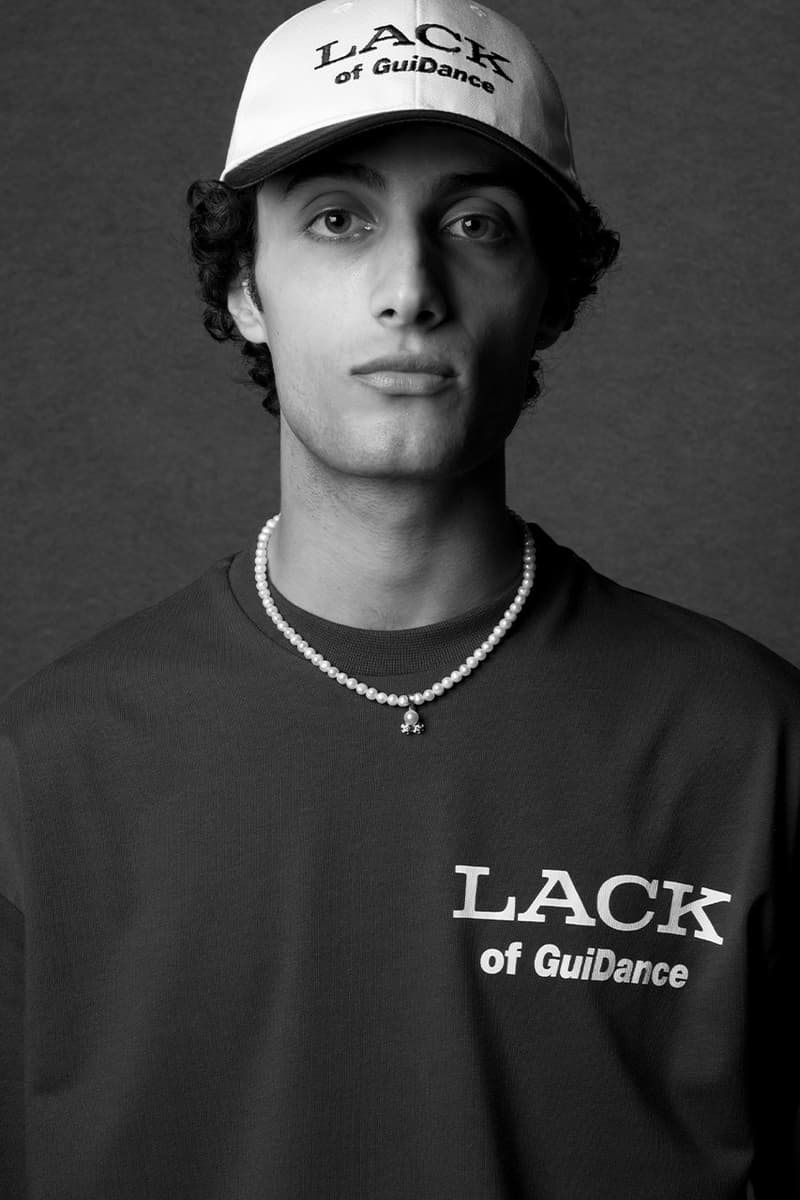 2 of 7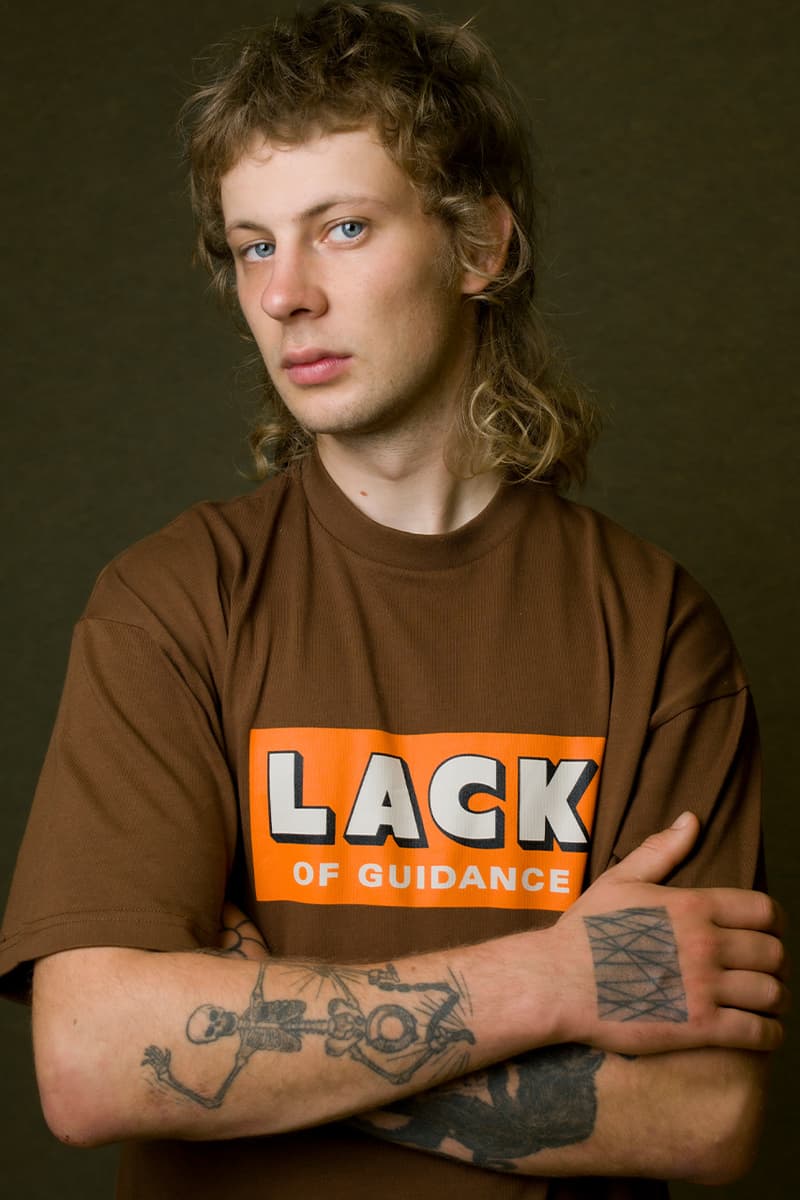 3 of 7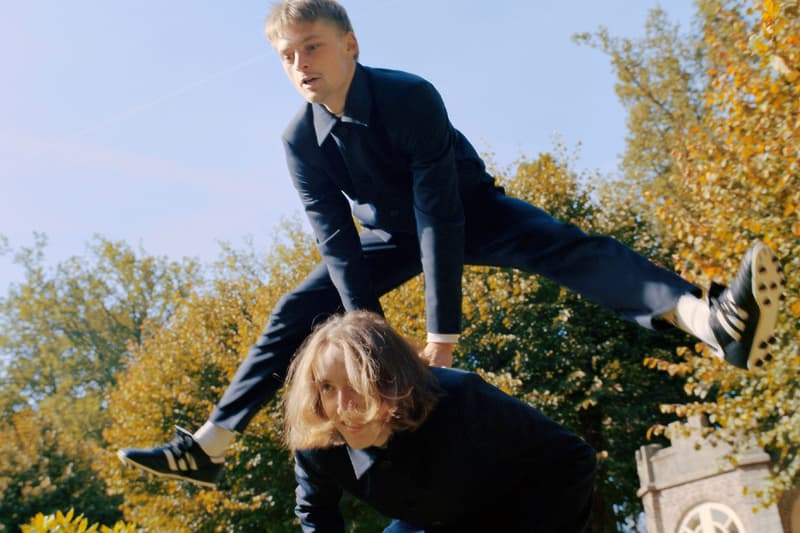 4 of 7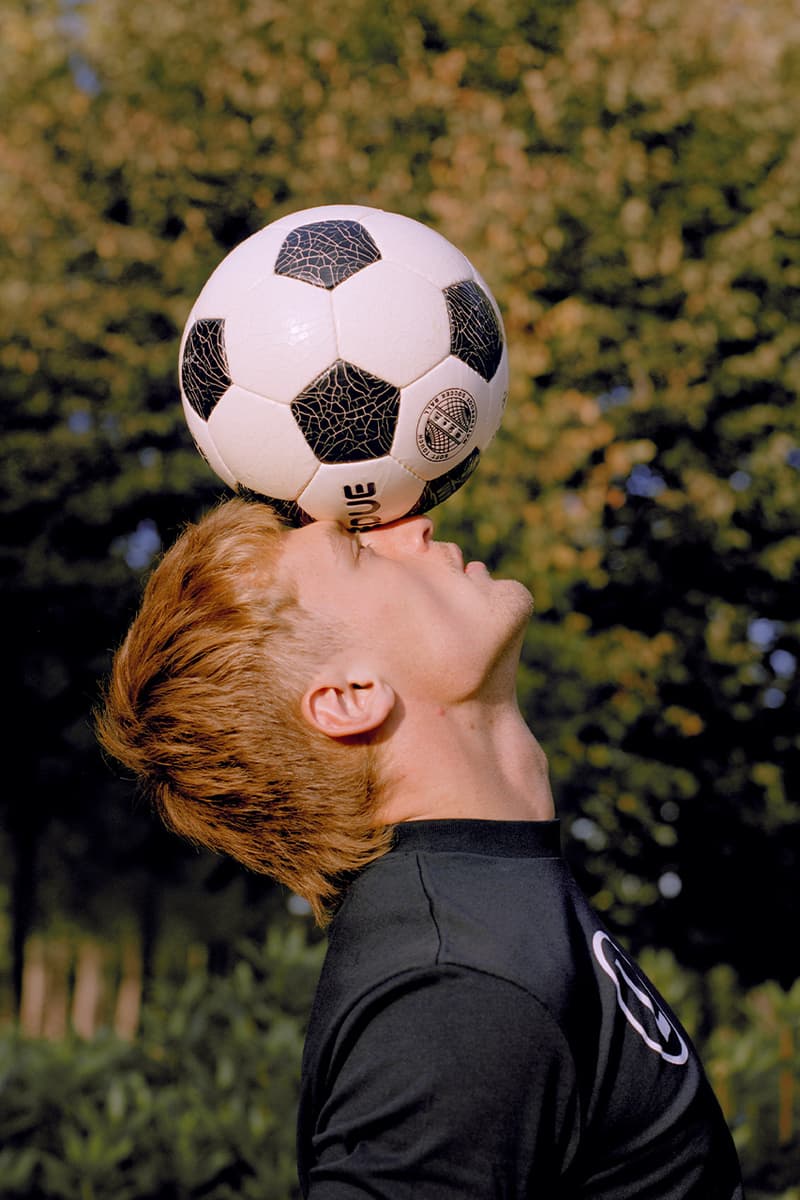 5 of 7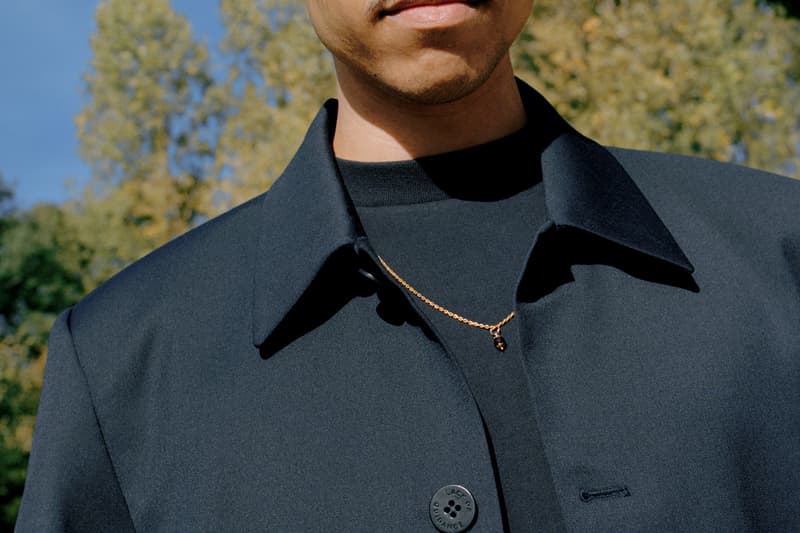 6 of 7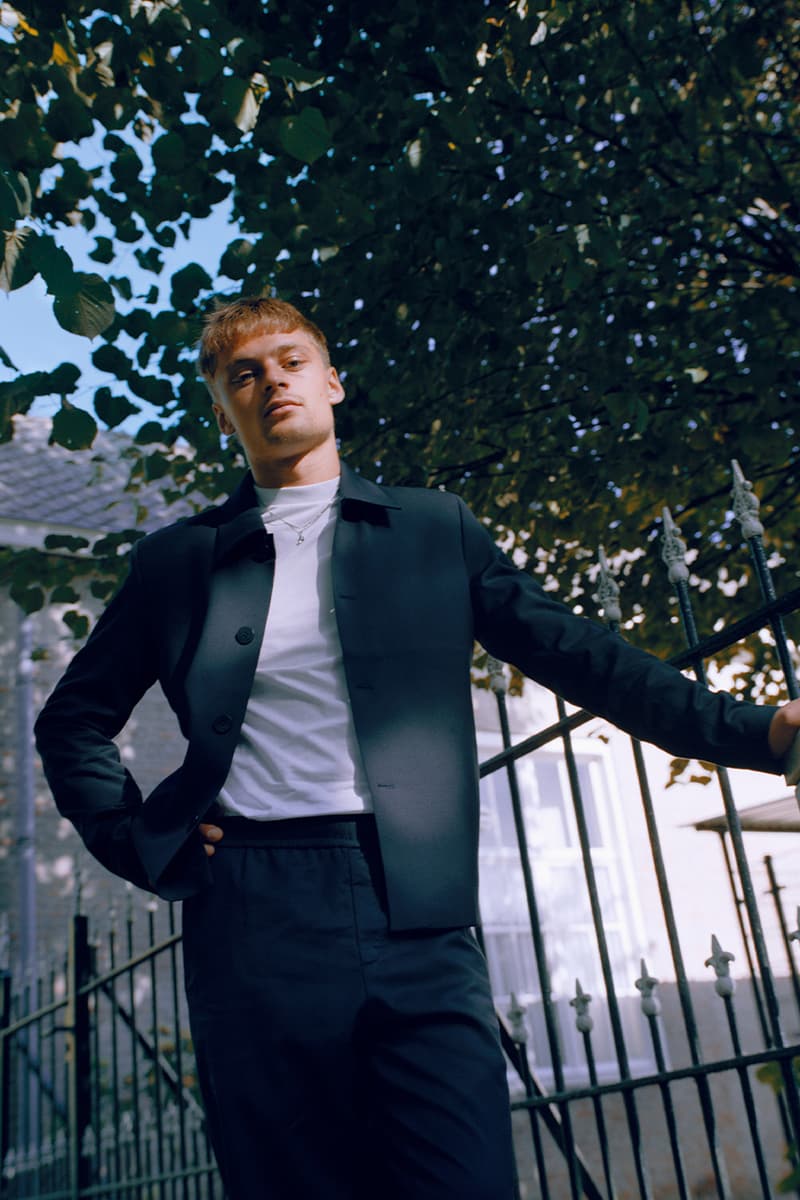 7 of 7
Contrary to the name, Lack of Guidance actually knows what it's doing. Since it was founded in 2016 by the Dutch duo Akaar Amin and Rens van Strien, the Amsterdam-based label has become a respected name not only for lovers of football, but in the world of fashion, too.
Describing themselves as "maintaining the principles of football and combining them with fashion and thought provoking design", the duo has garnered a loyal customer base, opening the doors to its first-ever permanent store in the Dutch capital last month. And while a cross-over between football nostalgia and fashion is hardly a modern phenomenon, the way in which Lack of Guidance executes it certainly comes close.
"We had a lot of conversations before about what our identity should be," explains Amin of the early days. "Most of the brands who were doing football-inspired clothing had a cheesy name, which we didn't want, so we were pushing the buttons to find a new identity where we could use solid references that would be appreciated. We felt the potential of it early on".
While the brand is known by many for its direct football references (thanks, in part, to its Instagram account and journal), the pair's own style has a part to play in their designs, too. "We don't do things because they will sell, the execution is inspired by our own personal aesthetics," says van Strien. "The cuts and the styles are very fashion-focused, which a lot of people like. While it goes away from football slightly, it still references it. Some like the story of the brand, some the style of it, and some both".
The brand's first full seasonal mainline collection landed late in 2018 after a series of single-piece releases, comprising five long-sleeves and a fine woollen suit, each of which was drawn from a '60s international football campaign.
And while its own collections have proven popular, the label's exponential growth in such a short period of time is partly down to its collaborations. Whether working with Too Hot Limited on a capsule inspired by the stylings of England's football casuals and the Italian Paninaro, celebrating Arsenal legend Charlie George with Eighteen86 or its work with LAW Magazine on Leeds United icon Tony Yeboah, each collaboration Lack of Guidance is a part of always has a purpose.
"Our name really says it all: football as a whole needs guidance, and we want to show them where it's lacking".
"Sometimes, by working together with certain parties, we actually discover new stories, because they are even more focused on that particular theme. Eighteen86 obviously knows more about Arsenal than we do. In this way we discover new stories that fit our brand, making the collaboration fruitfu," explains van Strien. "We were well aware that some of our younger audience might not have known Charlie George, but we still wanted to tell the story to educate them on what this guy was about".
Its global spread of appreciation is almost equally as impressive. "We released an Iran long-sleeved collection earlier this year, and we had orders coming from almost every country in the world from people with Iranian heritage," explains Amin. "We did a Boca Juniors jersey with MUNDIAL a few years before, and it was one of the first times we really saw how we could target certain geographic locations when we began receiving orders from Buenos Aires. A side effect of some of our projects is that we can almost geographically point out where our customers will be".
While many of the brand's collaborations tell more historic stories, some — like its "Raheem on a Sterling" project — tackle more pertinent issues. A nod to the footballer's ongoing campaign against racism in football and the wider community, the focal point of the FW20 collection was a series of banknotes featuring Sterling's face, which was designed to honor "his commitment to pushing a positive agenda and giving young England fans, of all backgrounds, class and color, the hero they deserve is something we can all be proud of".
The brand also spotlighted the connection between the Netherlands and Morocco in an earlier 2018 capsule, which celebrated the seven Dutchmen who played for Morocco's World Cup qualifying squad that year. Historically, those of dual nationality were able to choose who they'd represent, with those choosing Morocco on the rare occasion often accused of taking bribes.
"Every time there was a talented Moroccan player based in the Netherlands, the choice was always clear," explained Amin. "Soon though the ongoing racism within European football took its toll and players like Hakim Ziyech chose to represent Morocco instead. It's these sorts of situations and stories we want to tell. There aren't many brands that are doing that and being able to execute it as well as us. When we did this, you could really feel the importance".
In just over 12 months, Qatar is playing host to the 2022 World Cup for the first time. Since it was awarded the tournament in 2010, human rights in the country have been under scrutiny, with Amnesty dubbing the event the "World Cup of Shame" and claiming "thousands" of worker deaths have not been properly investigated. While recent projects the brand has embarked on are of the highest importance, this could be its most important yet.
"We're working on a project for next year's World Cup: but to us, the tournament is hard to celebrate when 6,000+ people have lost their lives — so it's going to be a very critical release. This time it's not about football or fashion either, it's about human lives and human rights and we want to use our brand for change. Our name really says it all: football as a whole needs guidance, and we want to show them where it's lacking".