The Rolls-Royce Black Badge Ghost Combines Opulence With Dynamism
And not a detail has been spared.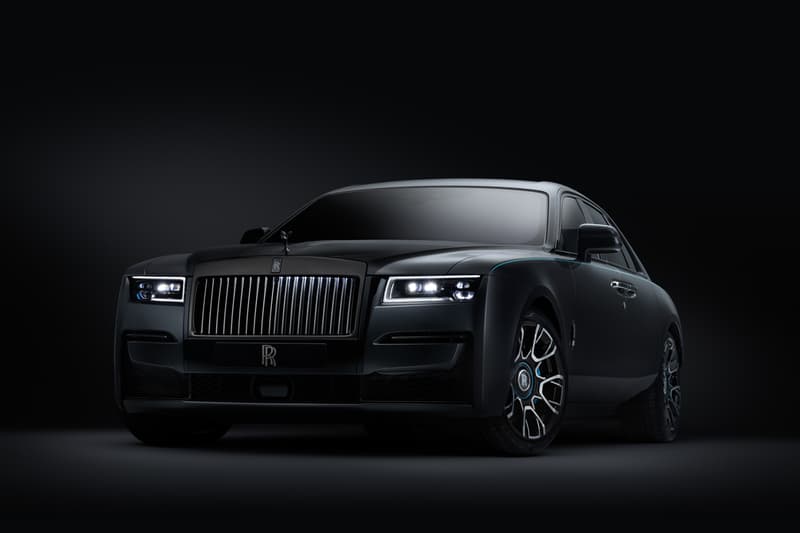 1 of 14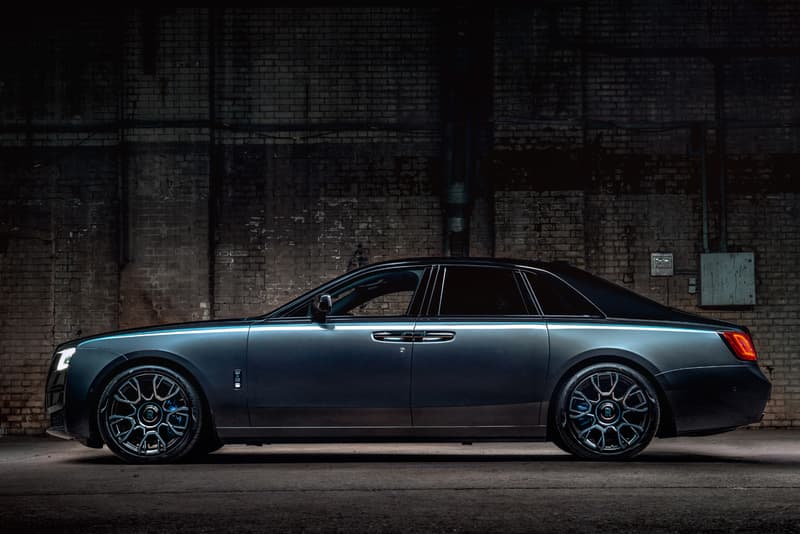 2 of 14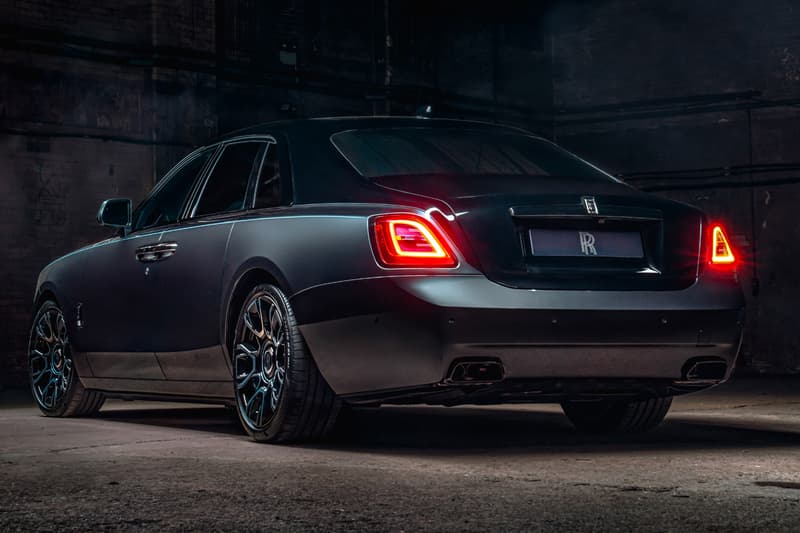 3 of 14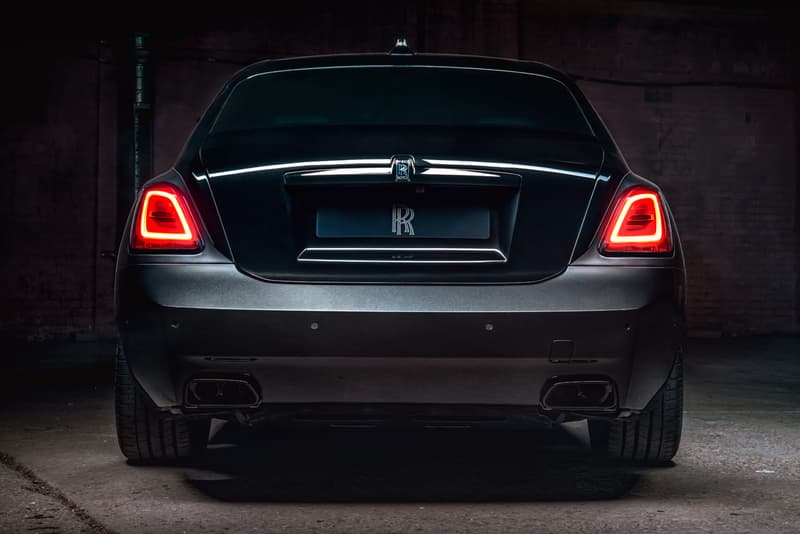 4 of 14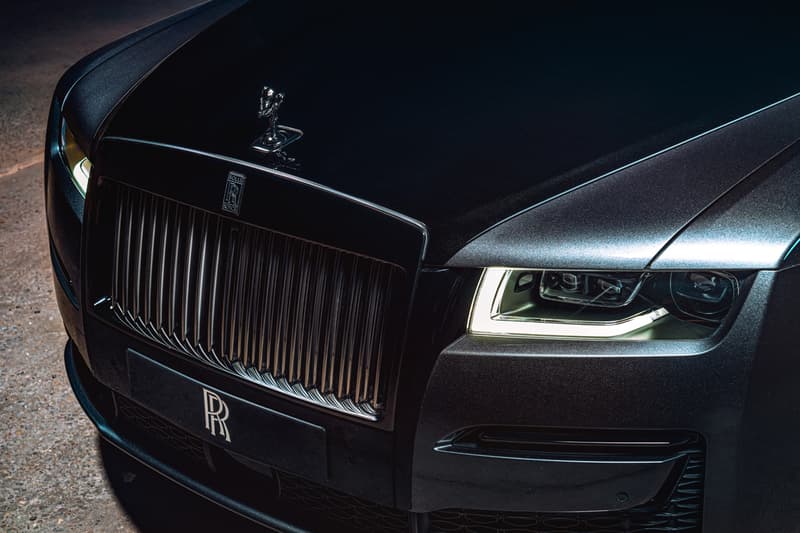 5 of 14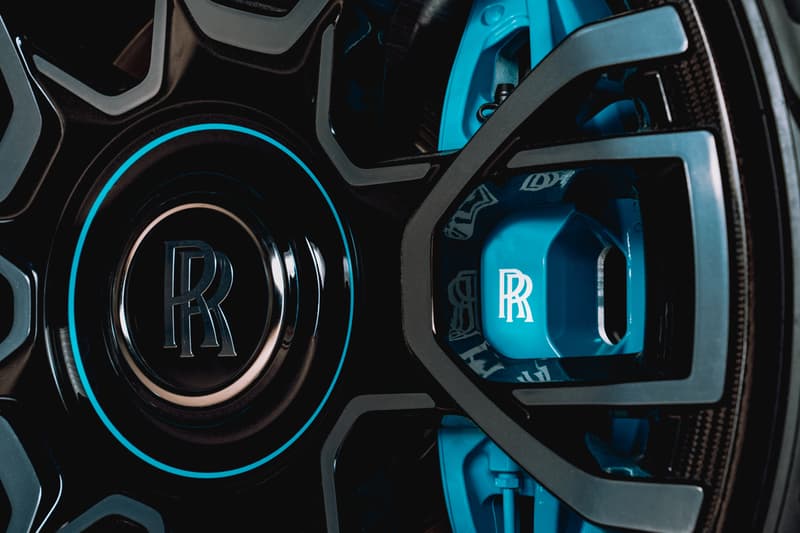 6 of 14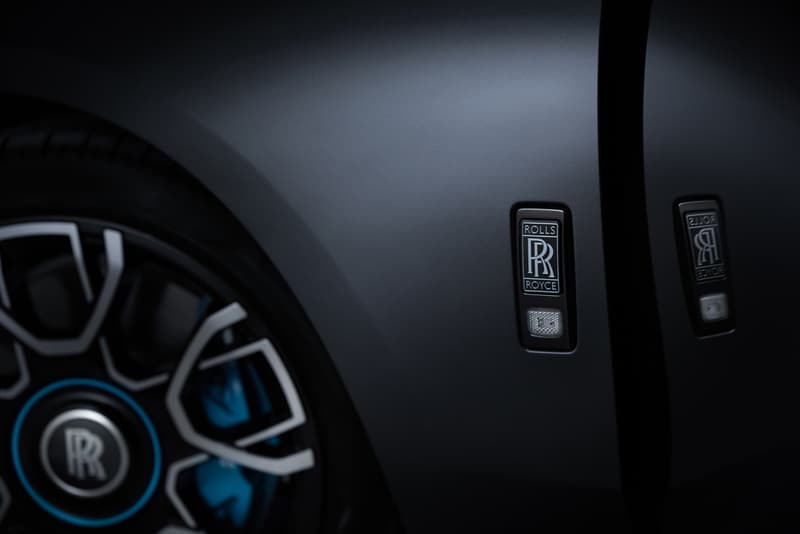 7 of 14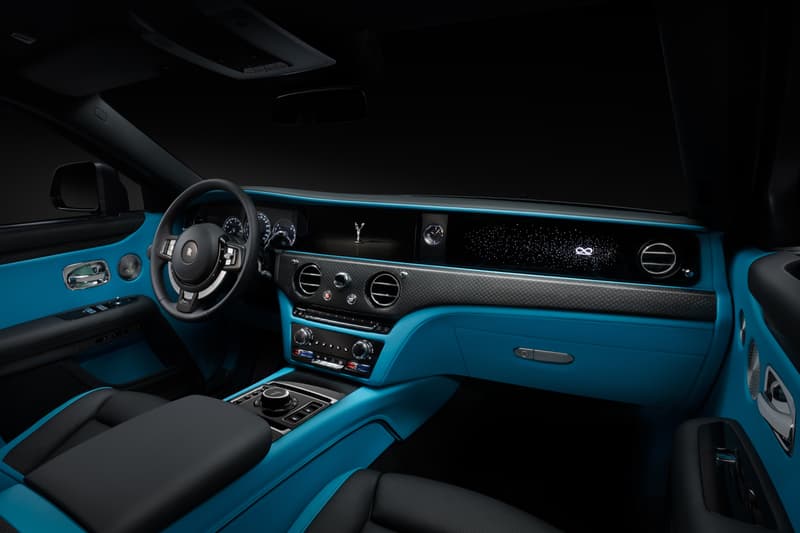 8 of 14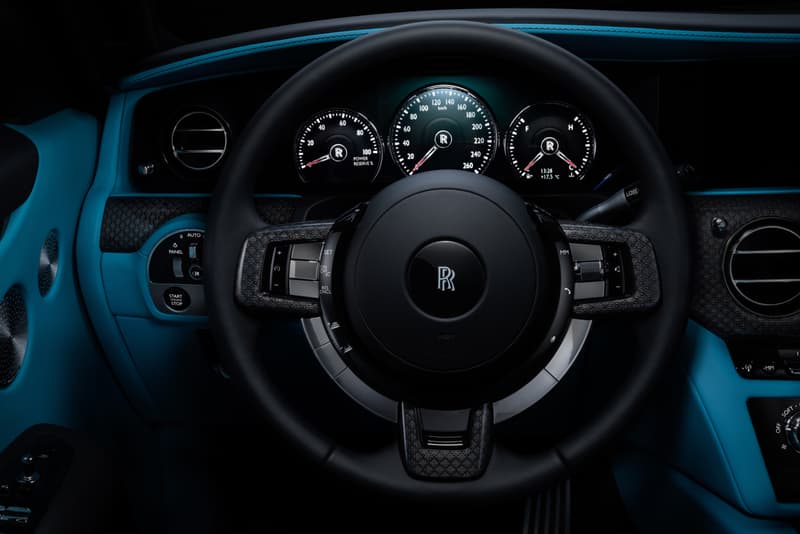 9 of 14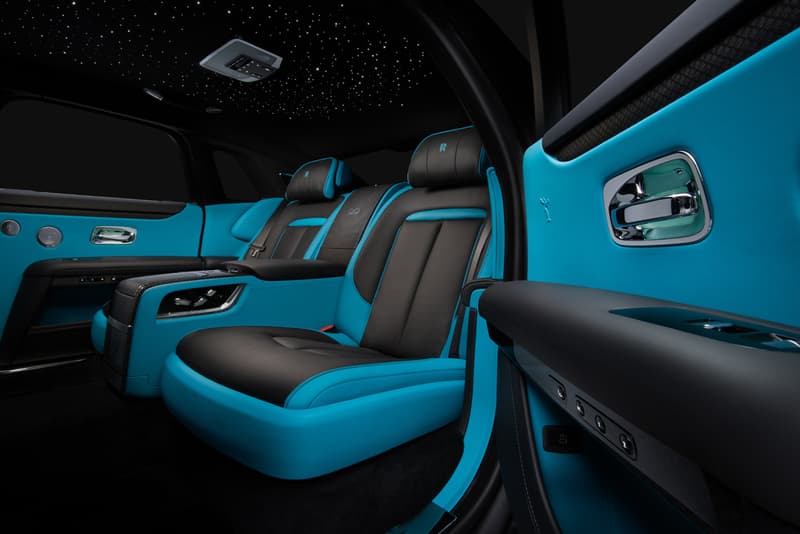 10 of 14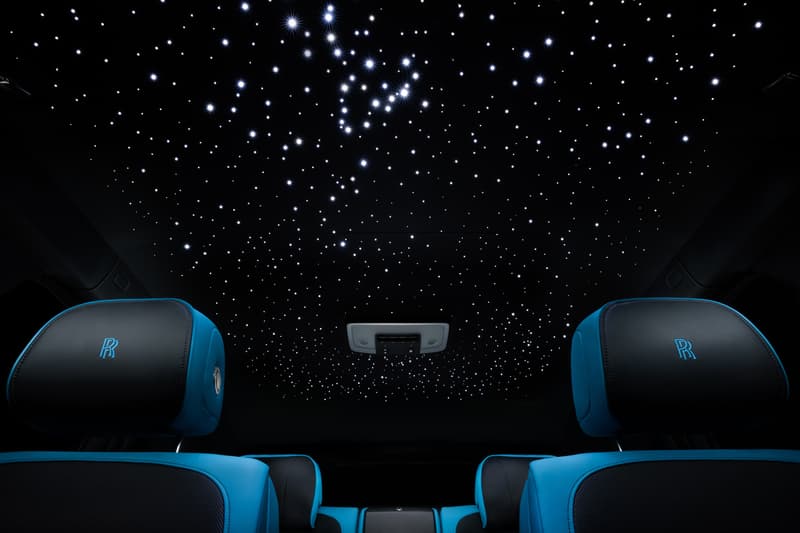 11 of 14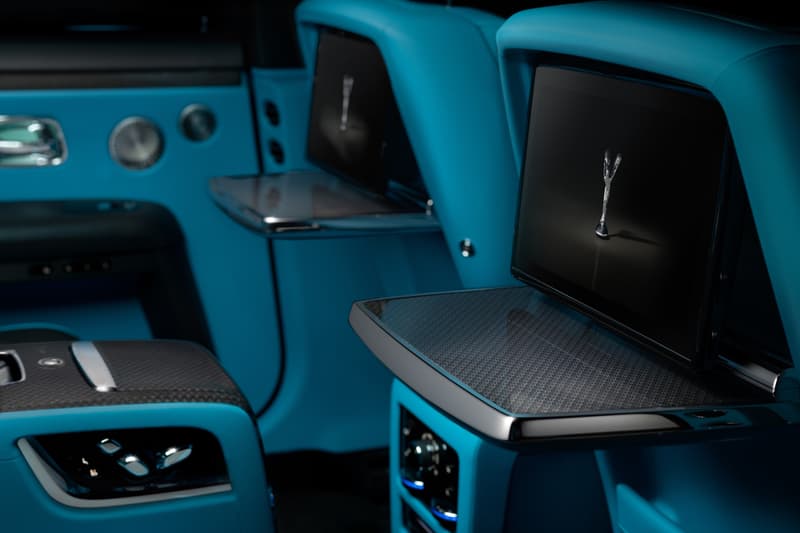 12 of 14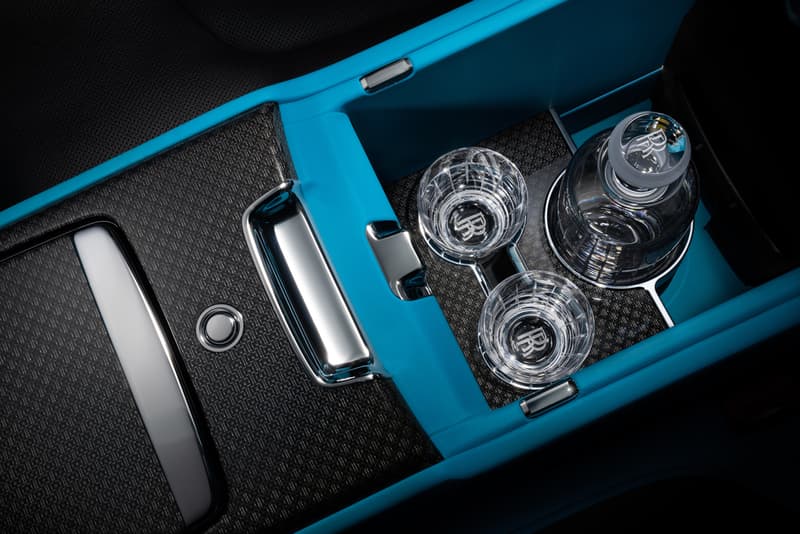 13 of 14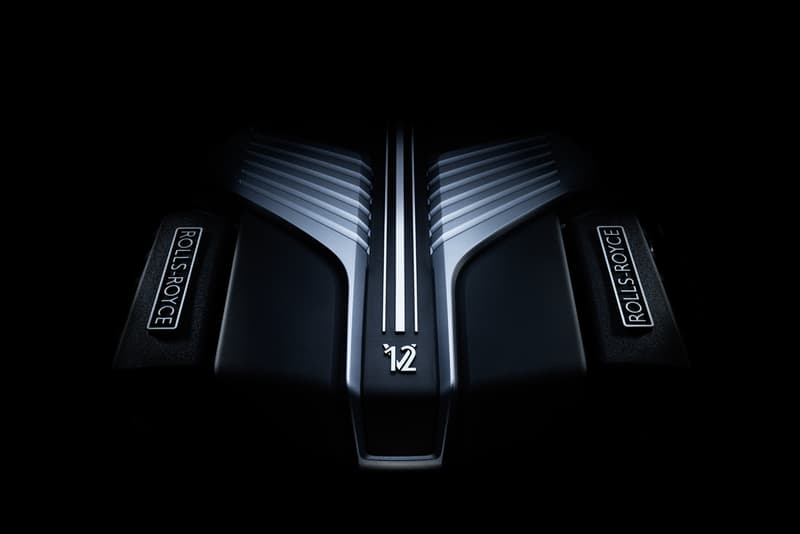 14 of 14
Rolls-Royce is not a byword for sporty, but its Black Badge division does its utmost best at redeveloping the existing range of cars and turning them into more dynamic machines — much like the just-revealed Black Badge Ghost.
Featuring a 6.75-liter V12 engine that now produces 591 BHP and 664 lb-ft of torque, coupled with a revised drivetrain and chassis that's been configured for a more rapid approach to motoring, the Black Badge Ghost uses all-wheel-drive with four-wheel-steering to deliver 60 MPH in 4.5 seconds, before hitting its 155 MPH top speed.
However, you don't buy a Rolls-Royce for the performance. No, luxury is still the most important factor, even in the Black Badge Ghost. Details such as the Spirit of Ecstasy and the Pantheon Grille are exposed to chrome electrolytes that darken the finish before being hand-polished to a dark mirror-black chrome tone, while the 21" wheels comprise 22 layers of carbon fiber that are laid atop of one another for strengthening purposes.
Inside, you'll find a diamond-patterned design rendered in carbon fiber and metallic fibers decorate large swathes of the interior, aptly named "Technical Carbon Veneer," while the seats and other touchpoints are made using Turchese leather. Black Bolivar wood veneer also appears, while elements such as the air vent surround — yes, even these — have been treated with physical vapor deposition, meaning the blackened color won't tarnish, and of course, a starlight headliner can be added.
Rolls-Royce's Black Badge Ghost can be seen in detail above, while more information can be found online. To enquire, head to your nearest Rolls-Royce showroom, or the online commissioner.
In case you missed it, check out Ludacris' review of the Mercedes-Benz EQS 580.