Ski Mask the Slump God Models Hypland's 'Yu-Gi-Oh!' 25th-Anniversary Collection
Yes, he brought his iced-out Millennium Puzzle.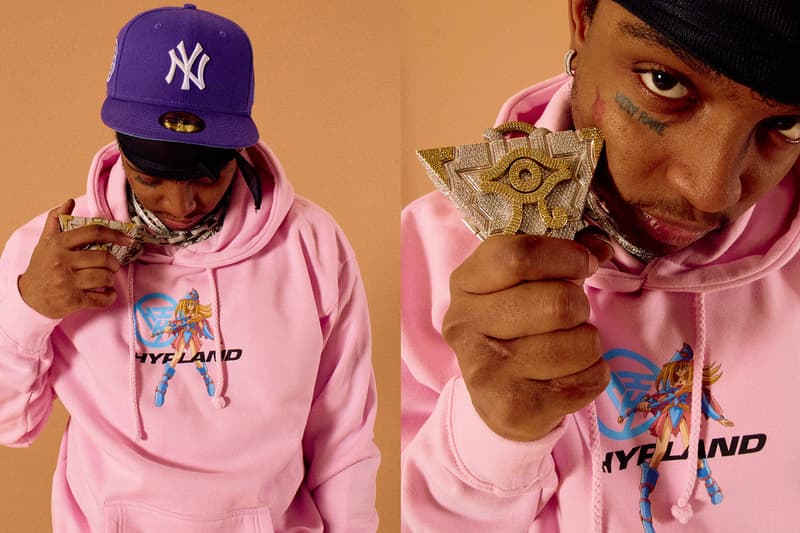 1 of 16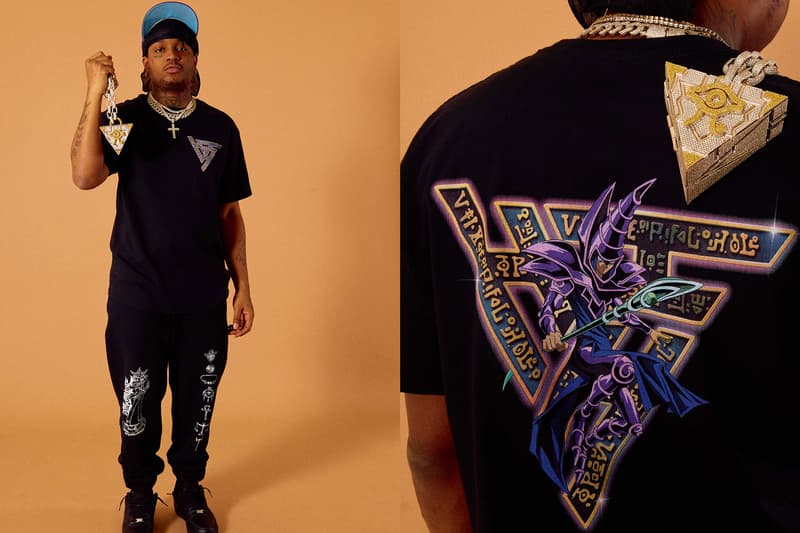 2 of 16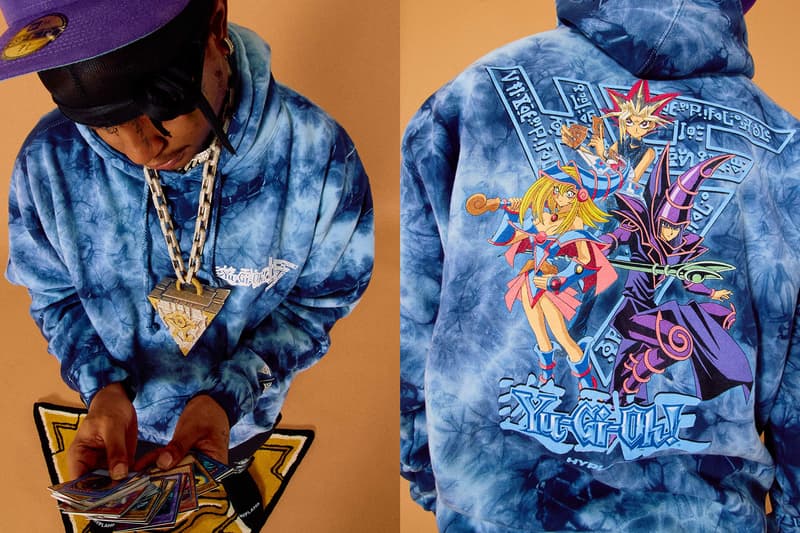 3 of 16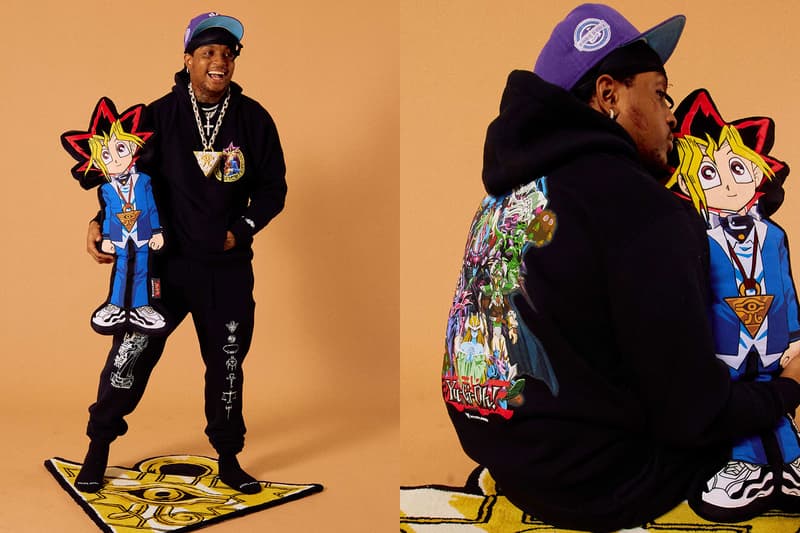 4 of 16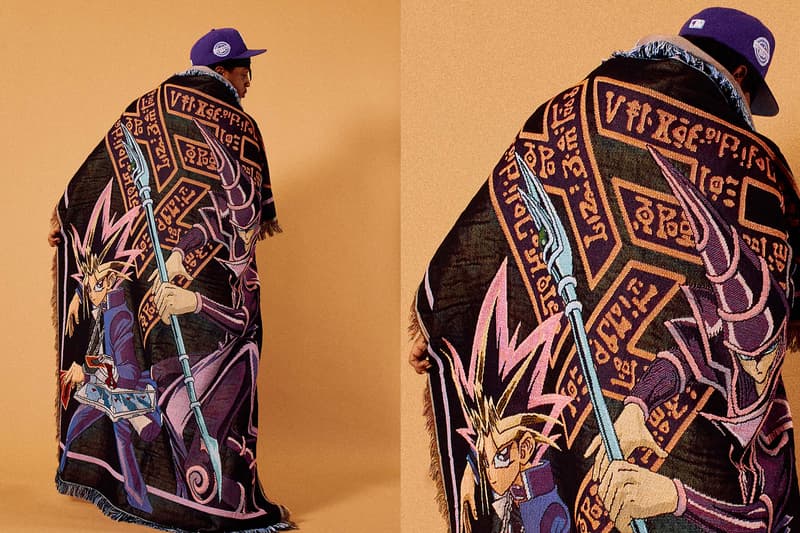 5 of 16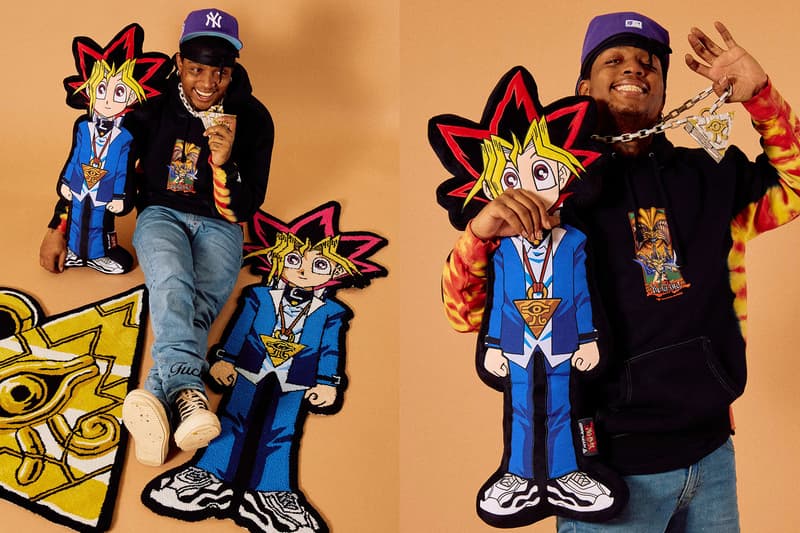 6 of 16
7 of 16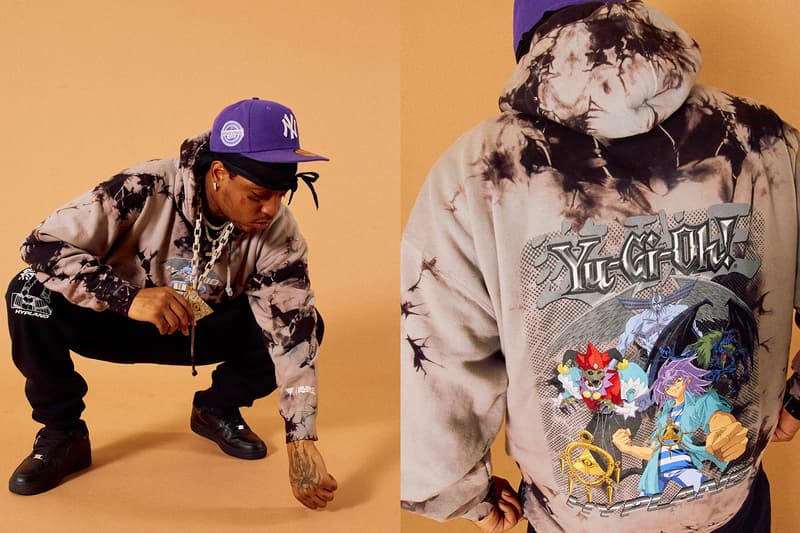 8 of 16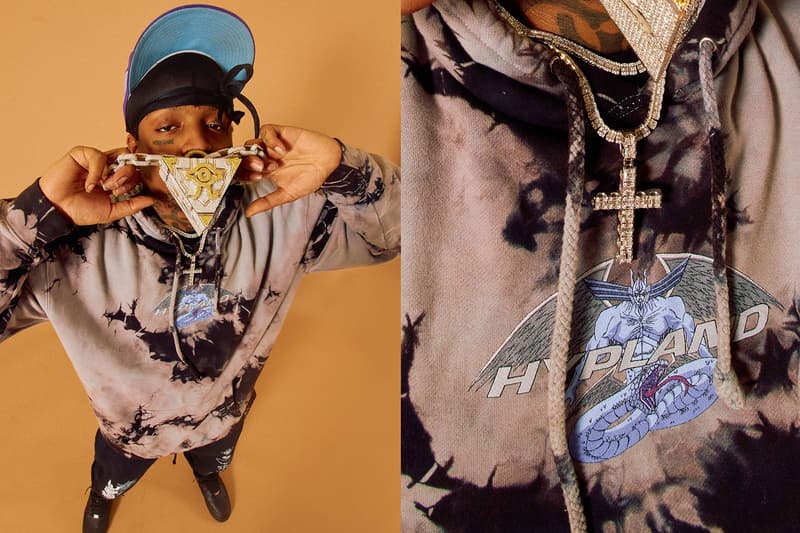 9 of 16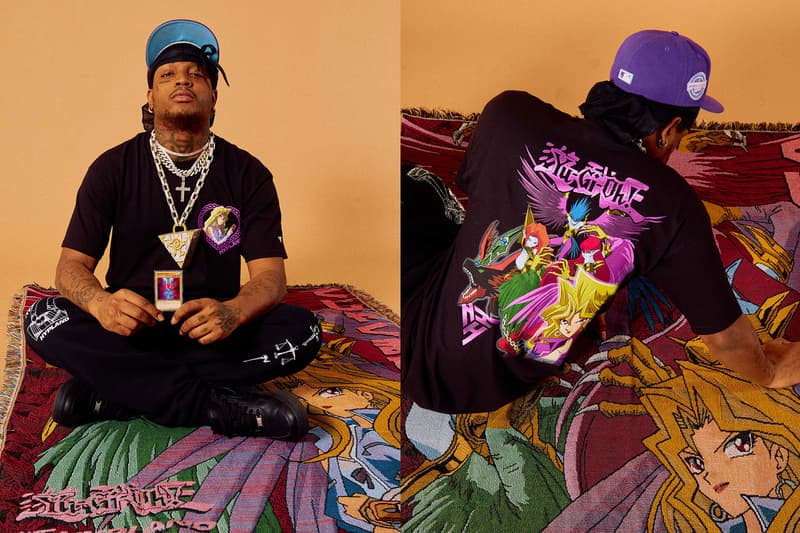 10 of 16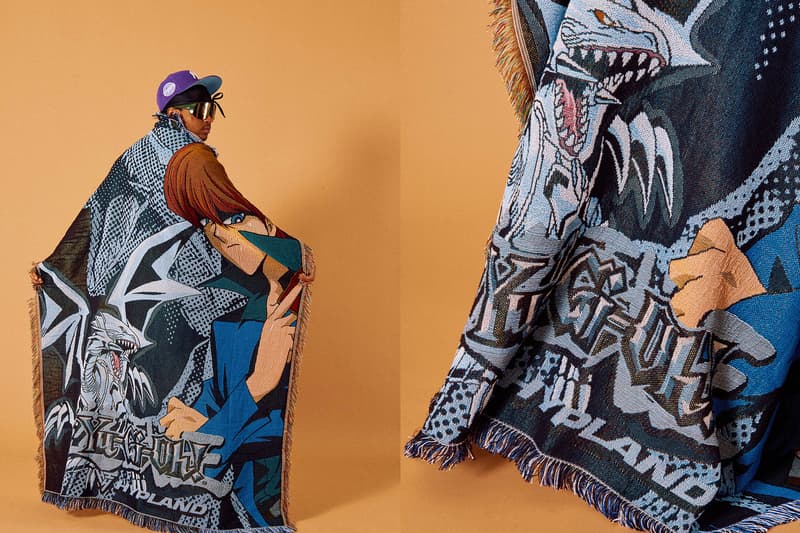 11 of 16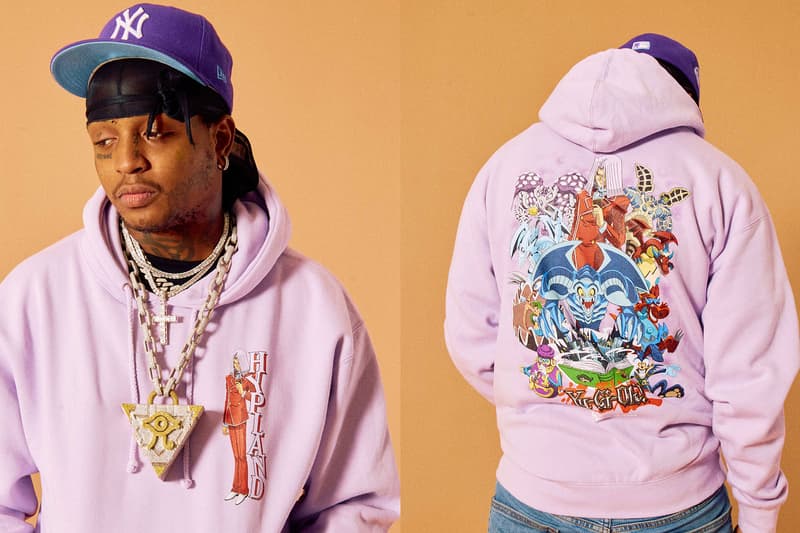 12 of 16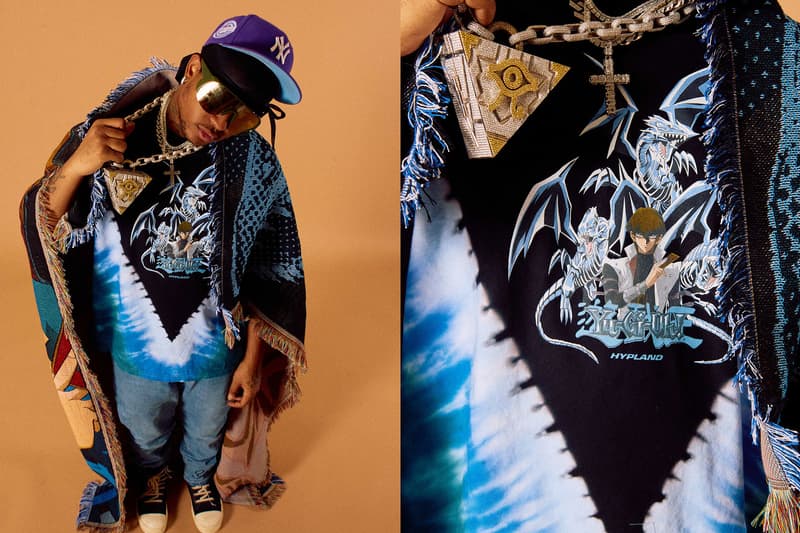 13 of 16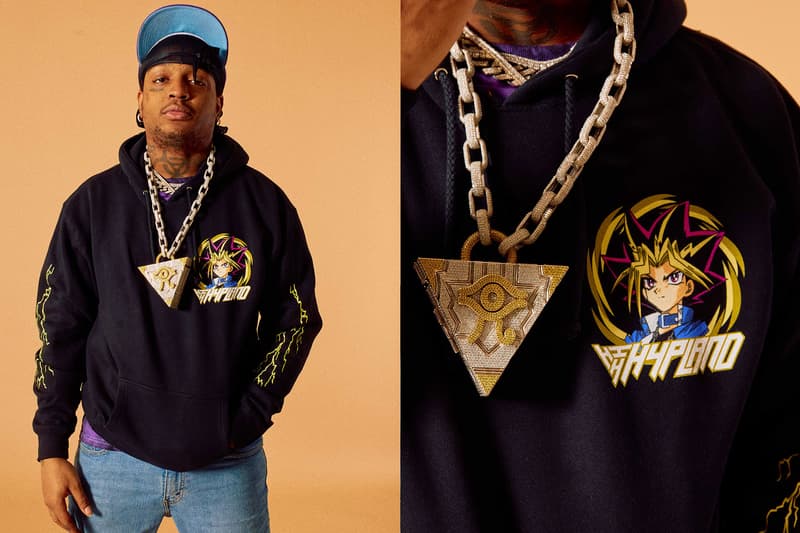 14 of 16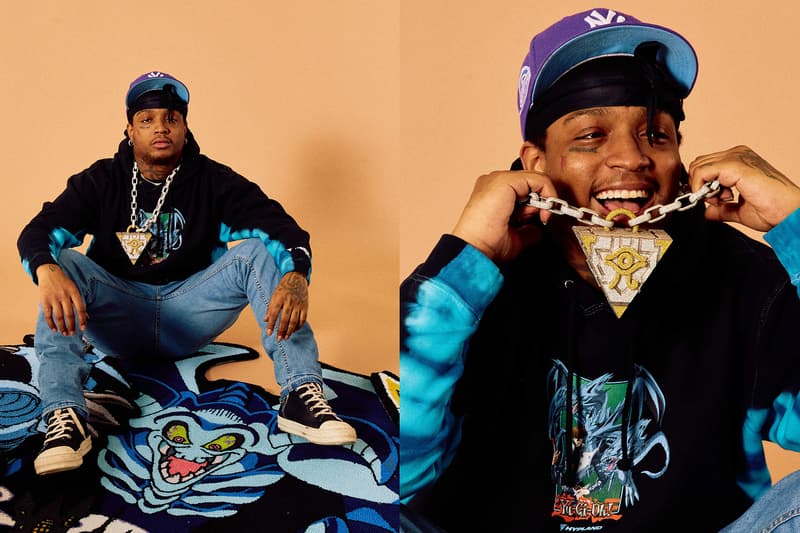 15 of 16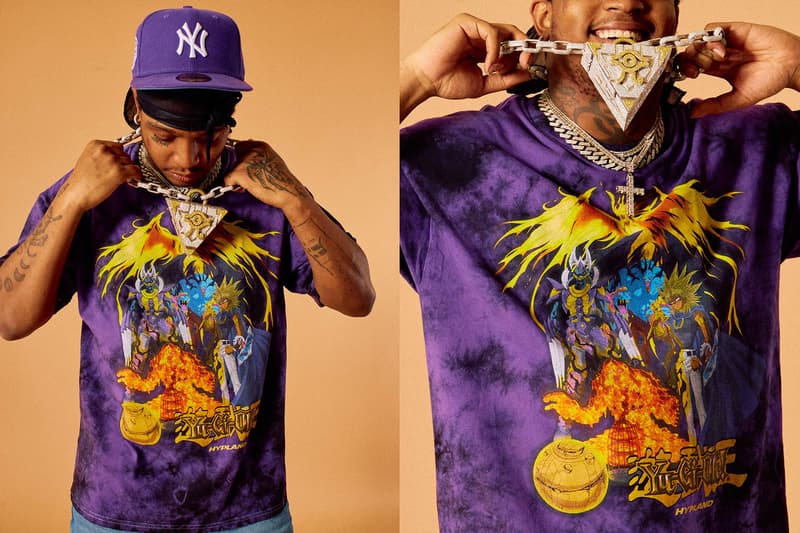 16 of 16
Jordan Bentley's Hypland has just unveiled its latest lookbook — this time celebrating Yu-Gi-Oh!'s 25th anniversary.
This collection of soft goods — modeled by Ski Mask the Slump God and his epic iced-out Millennium Puzzle — covers everything from characters like Maximillion Pegasus, Joey Wheeler, Marik, Mai Valentine, Yami Yugi, and Bakura, and is made up of hoodies, shirts, sweatpants, cushions, and rugs.
Yu-Gi-Oh! TCG fans will also find the collection scattered with graphics of Dark Magician Girl, Dark Magician, Harpie Lady, Blue-Eyes White Dragon, Toon World, and Exodia. Those in Los Angeles this weekend can visit the brand's pop-up where they can shop the entire collection in the Yu-Gi-Oh!-themed space. This will take place at 8505 Santa Monica Boulevard from 10:00 a.m. – 7:00 p.m. local time.
"These new collaborations will entertain our fans while providing a creative and authentic way to express themselves and their affection for the Yu-Gi-Oh! brand," said Jennifer Coleman, Vice President, Licensing and Marketing at Konami Cross Media. "As Yu-Gi-Oh! prepares to celebrate its 25th Anniversary, we believe that the franchise needs to cover a broader swath in the market and these new deals will allow a generation of young adult fans to interact with the brand in ways that have never before been possible."
In other news, HYPEBEAST joins Pokémon TCG for a 25th-anniversary capsule collection.