Matthew M. Williams Delivers the Future of Givenchy for SS22
Showcasing the luxury fashion house's emerging mix of luxury and utility.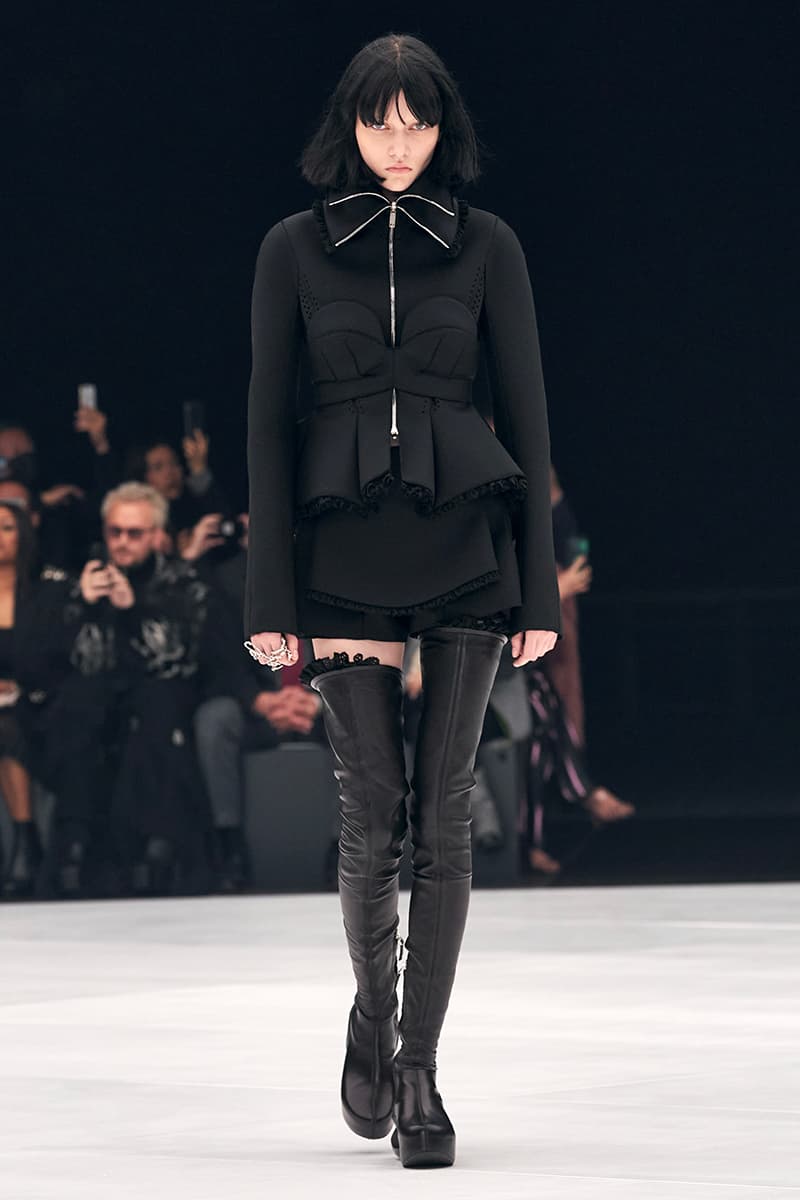 1 of 14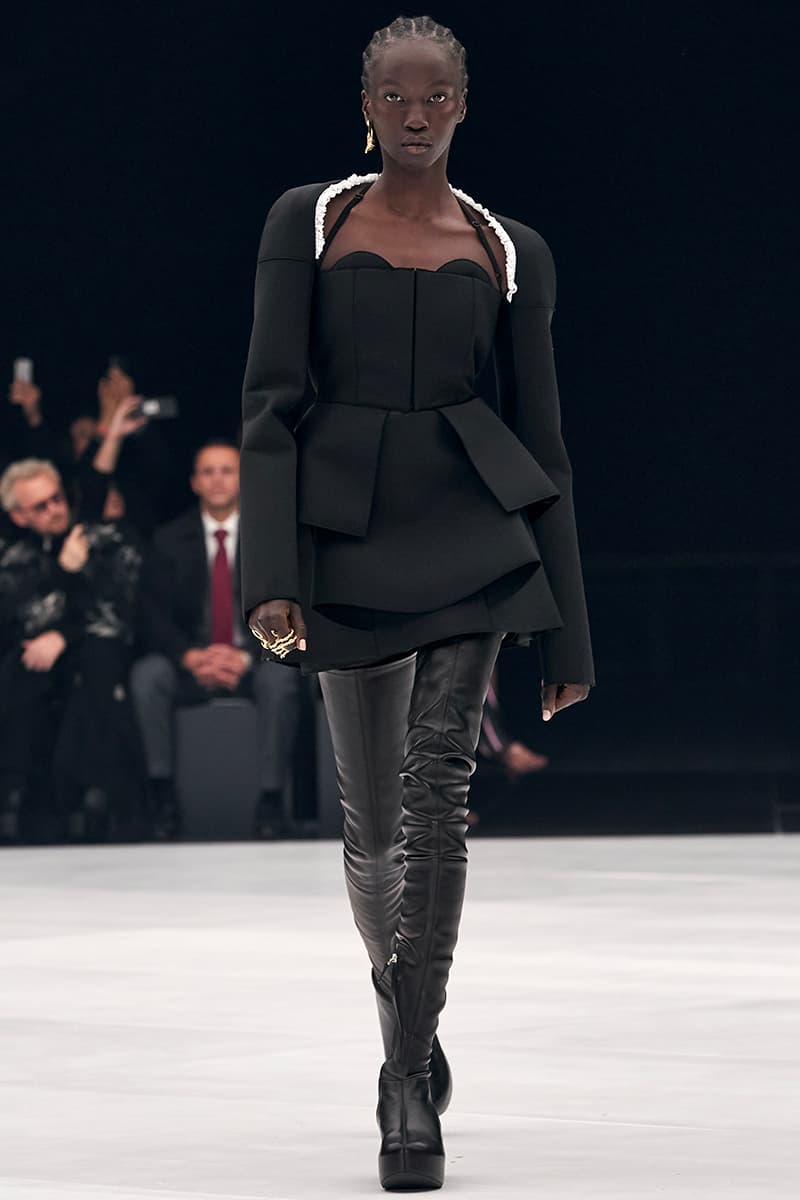 2 of 14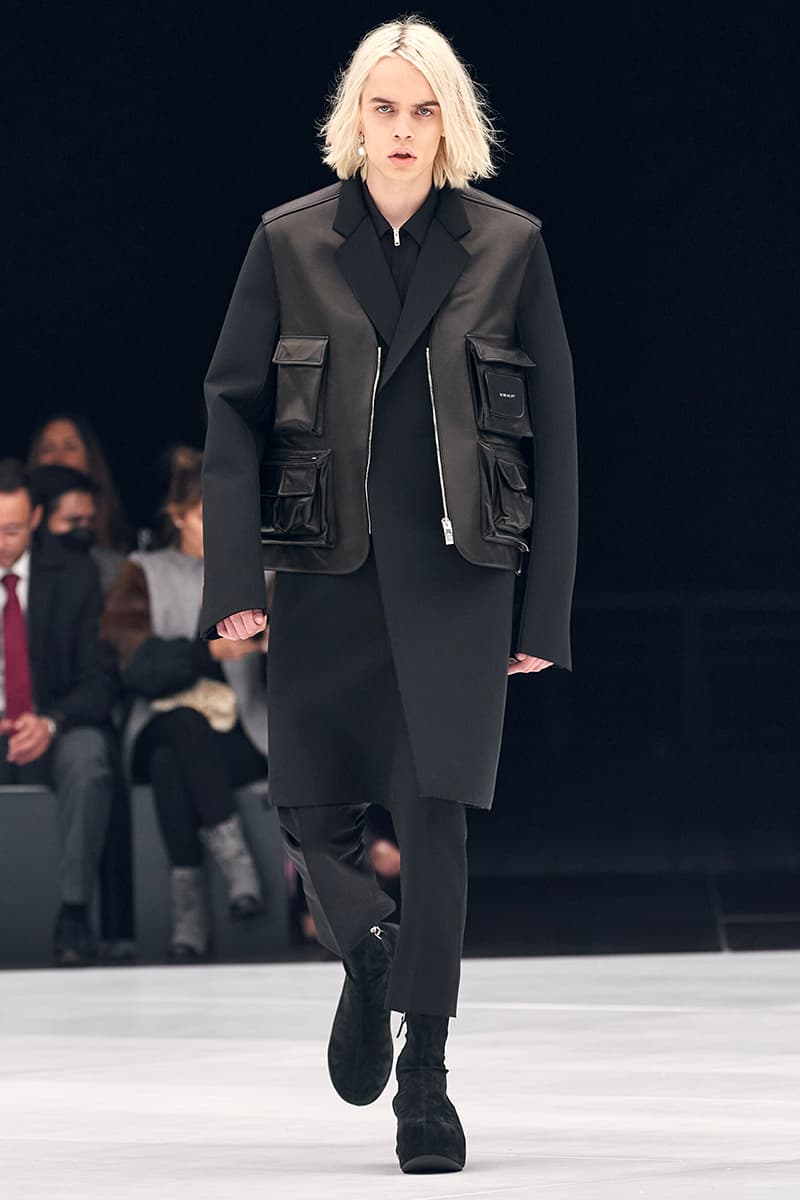 3 of 14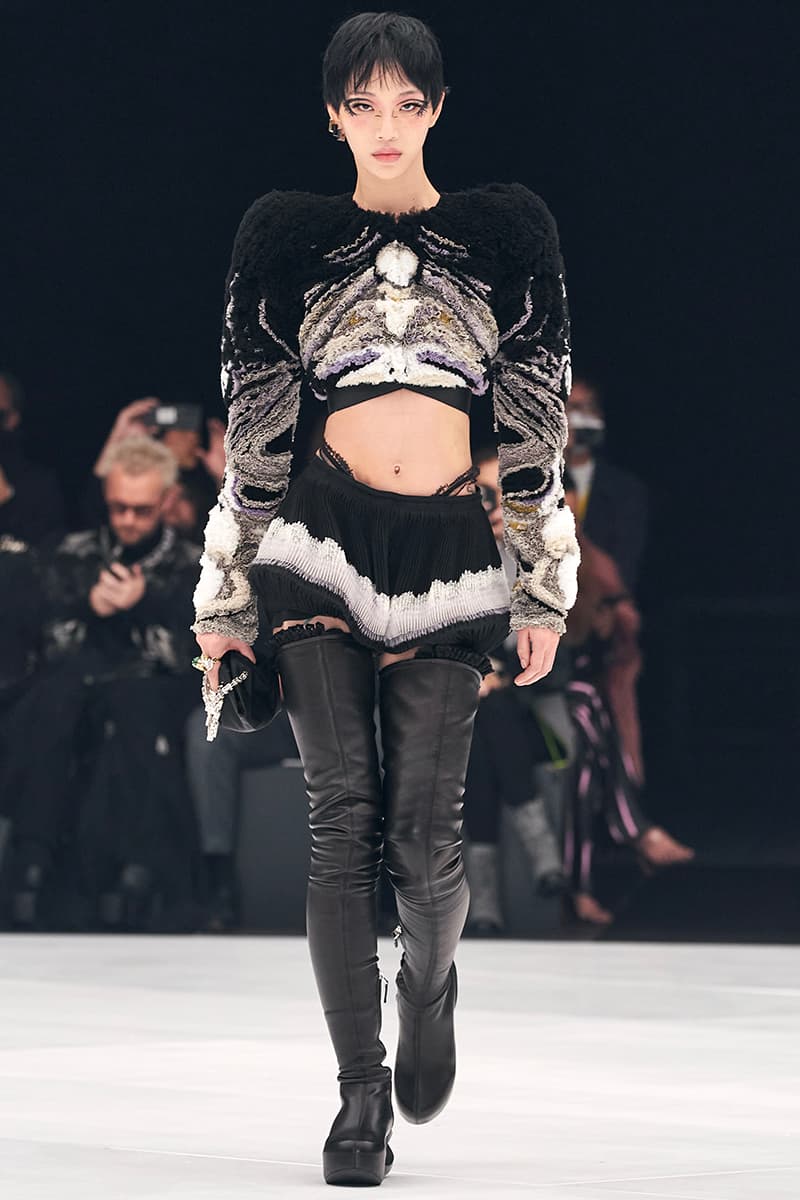 4 of 14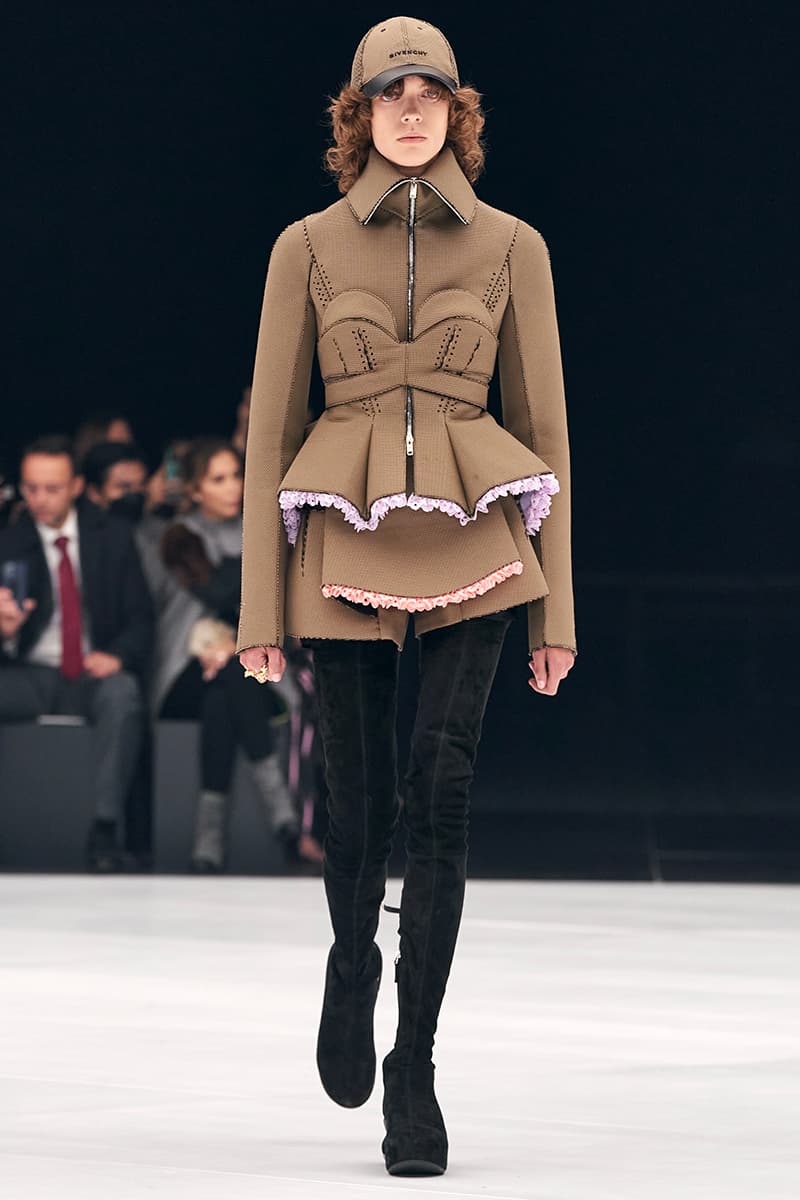 5 of 14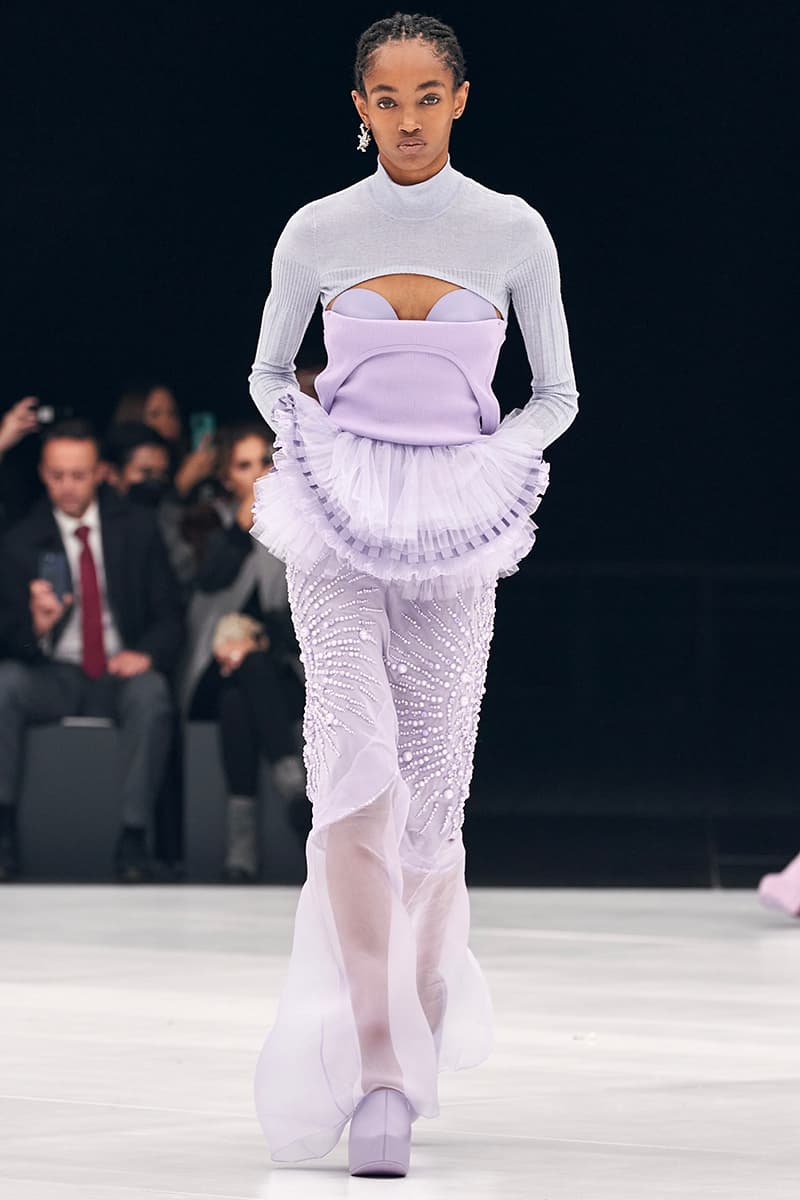 6 of 14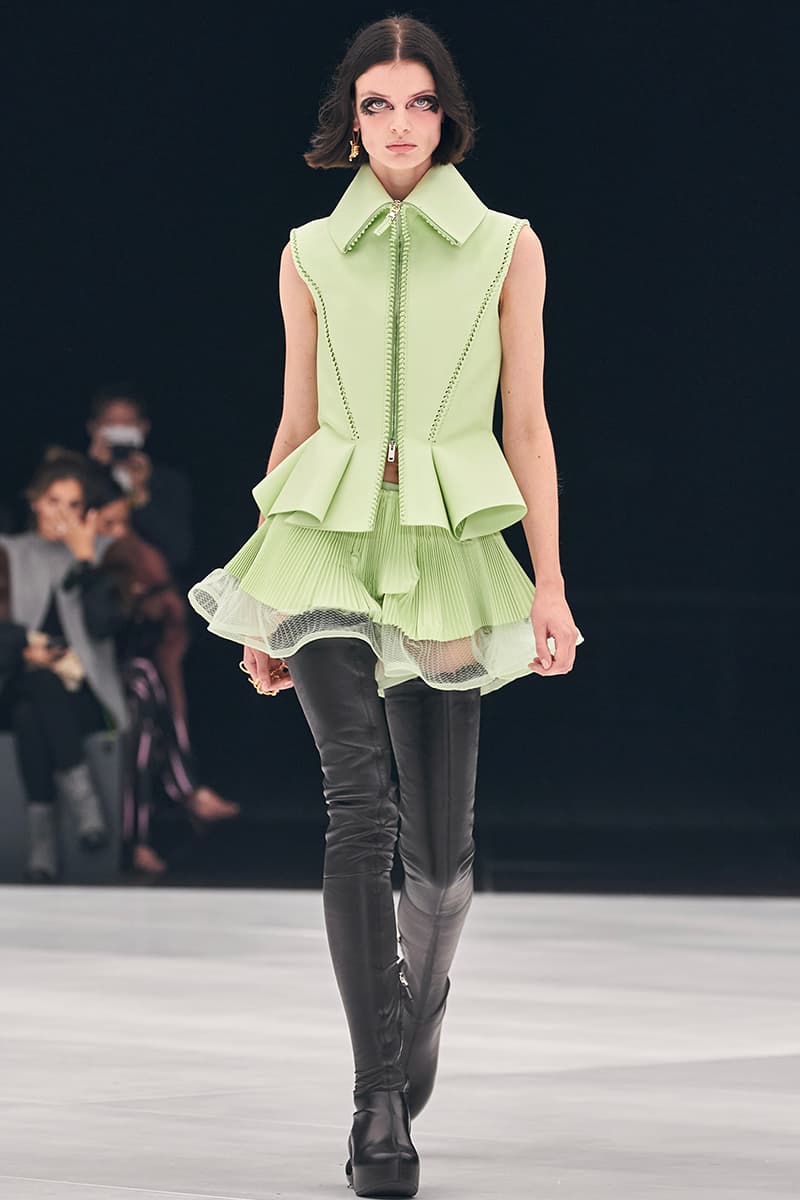 7 of 14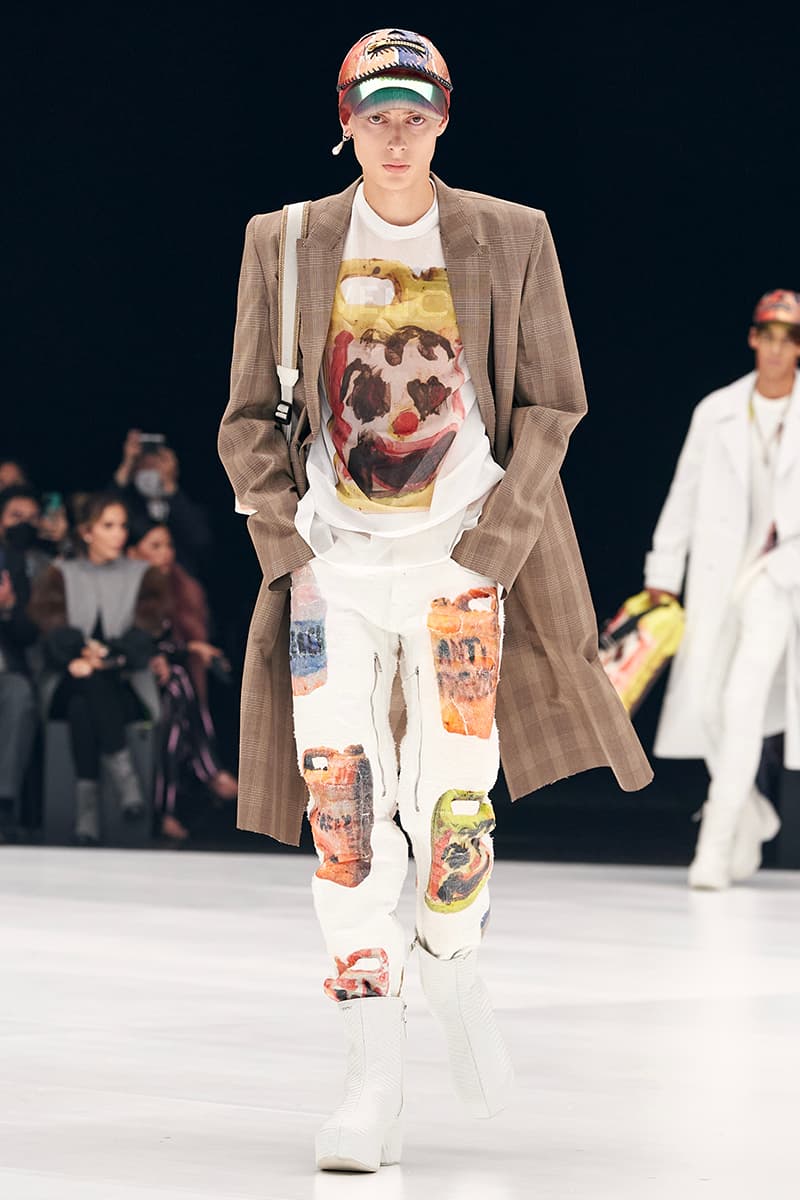 8 of 14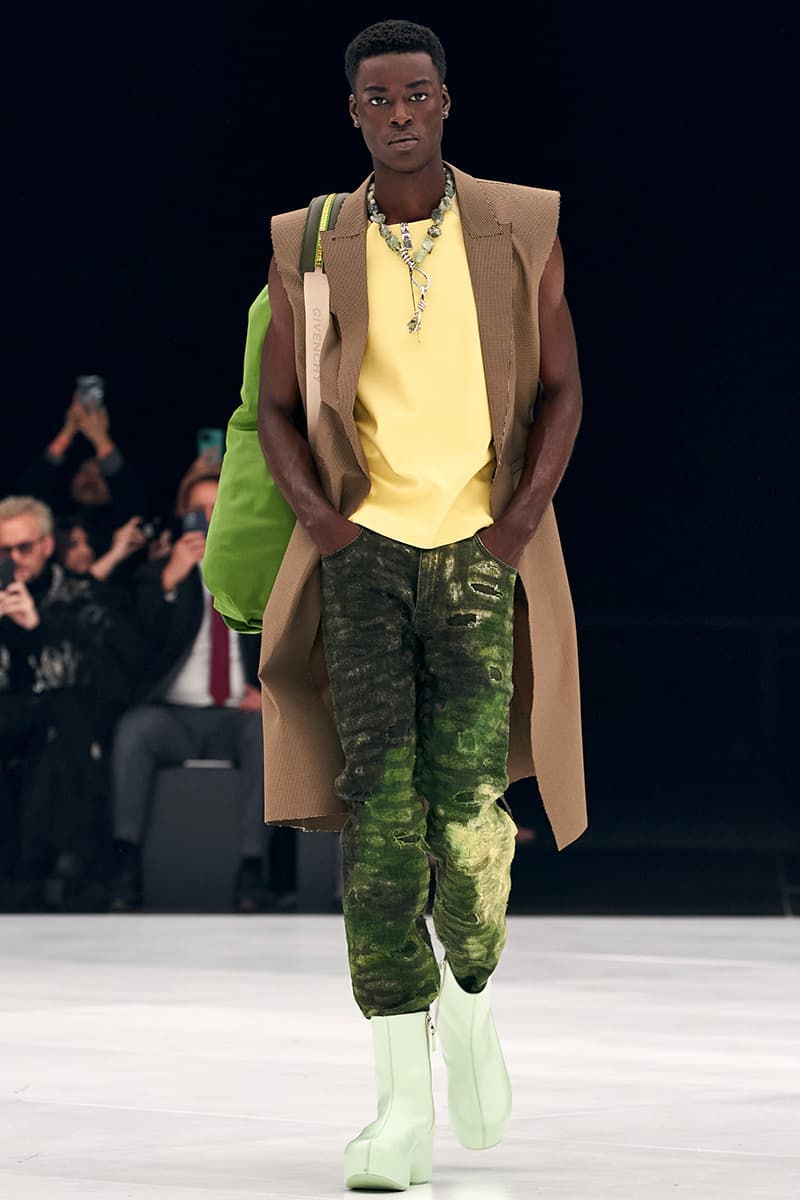 9 of 14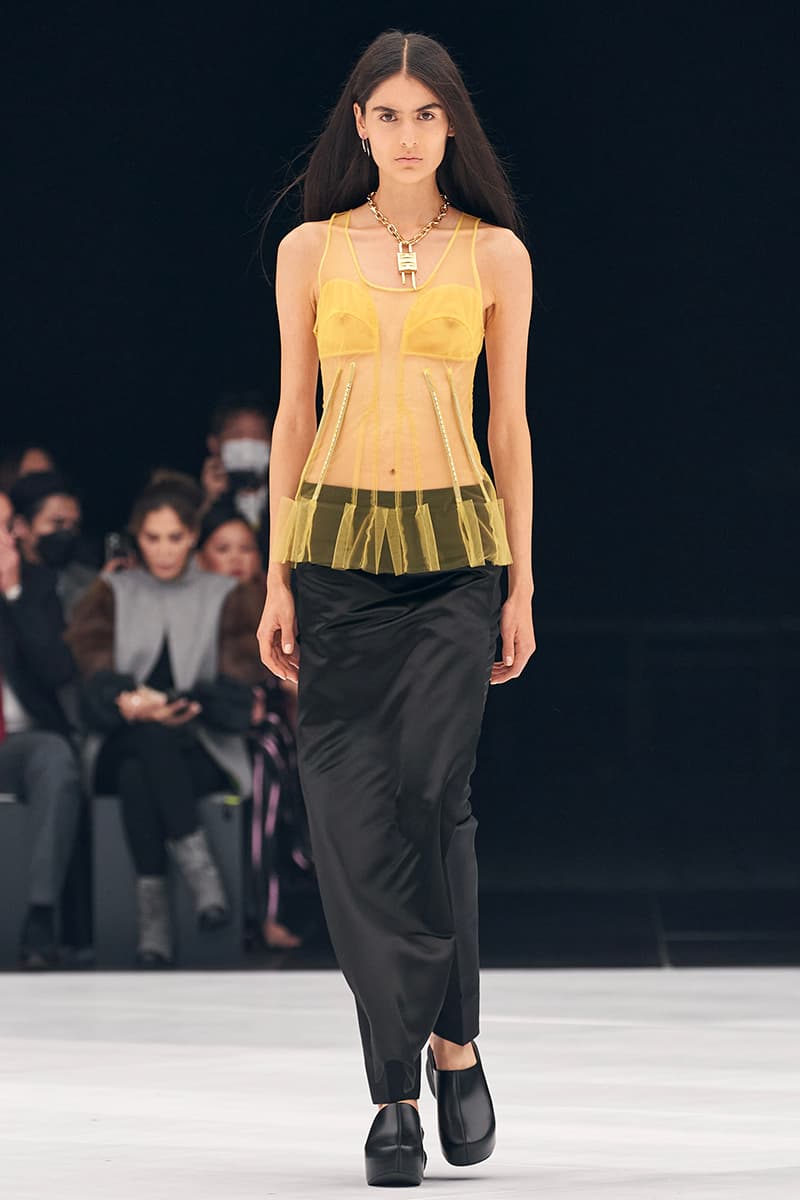 10 of 14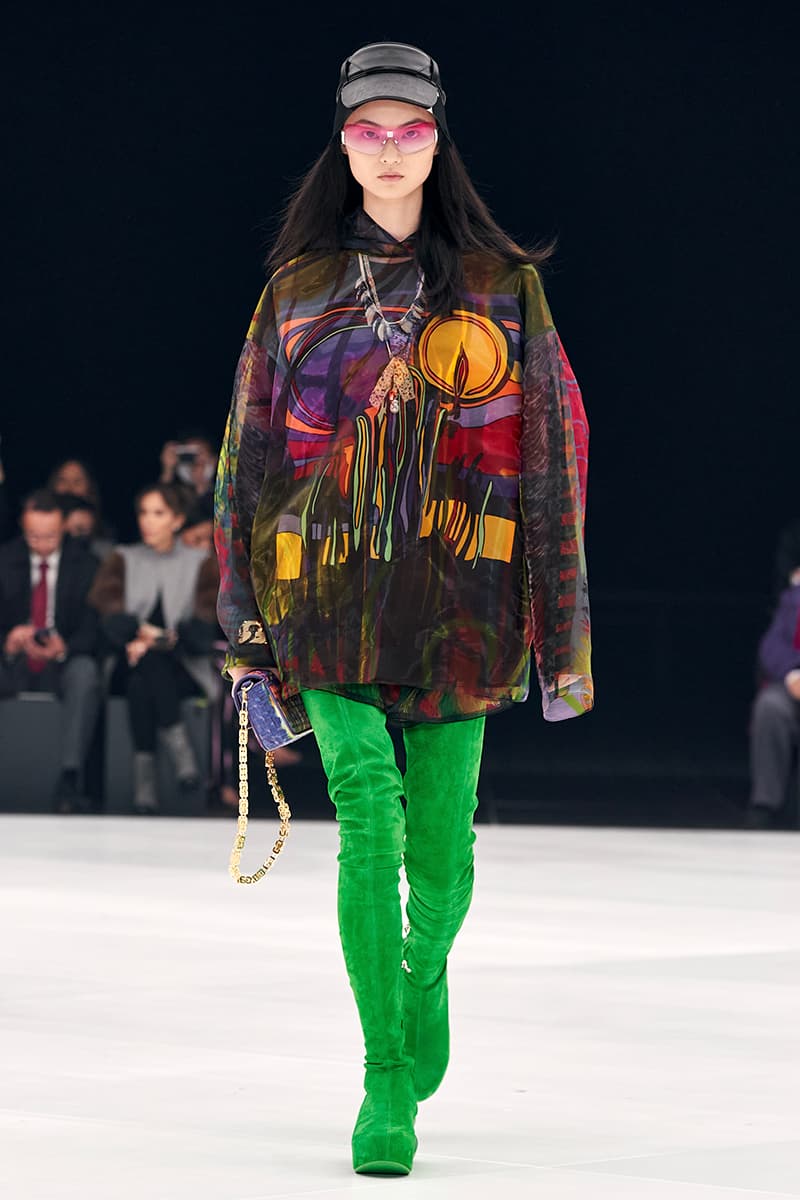 11 of 14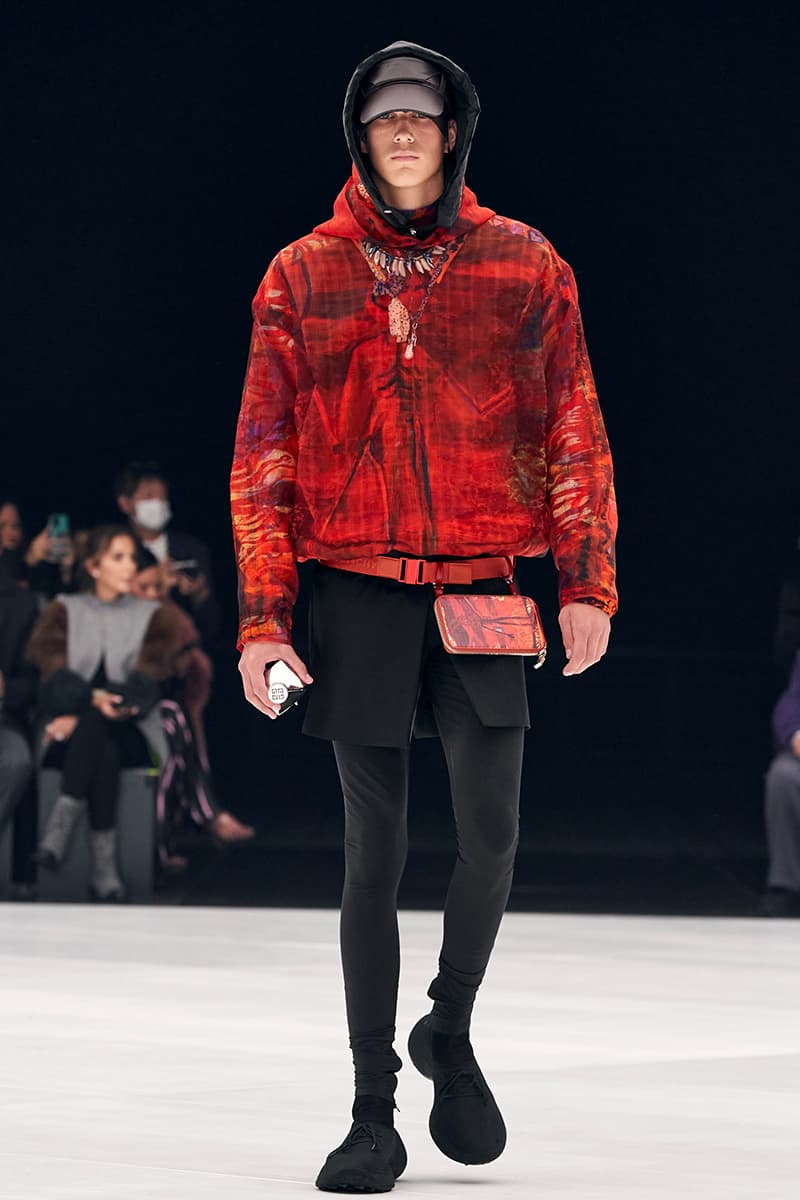 12 of 14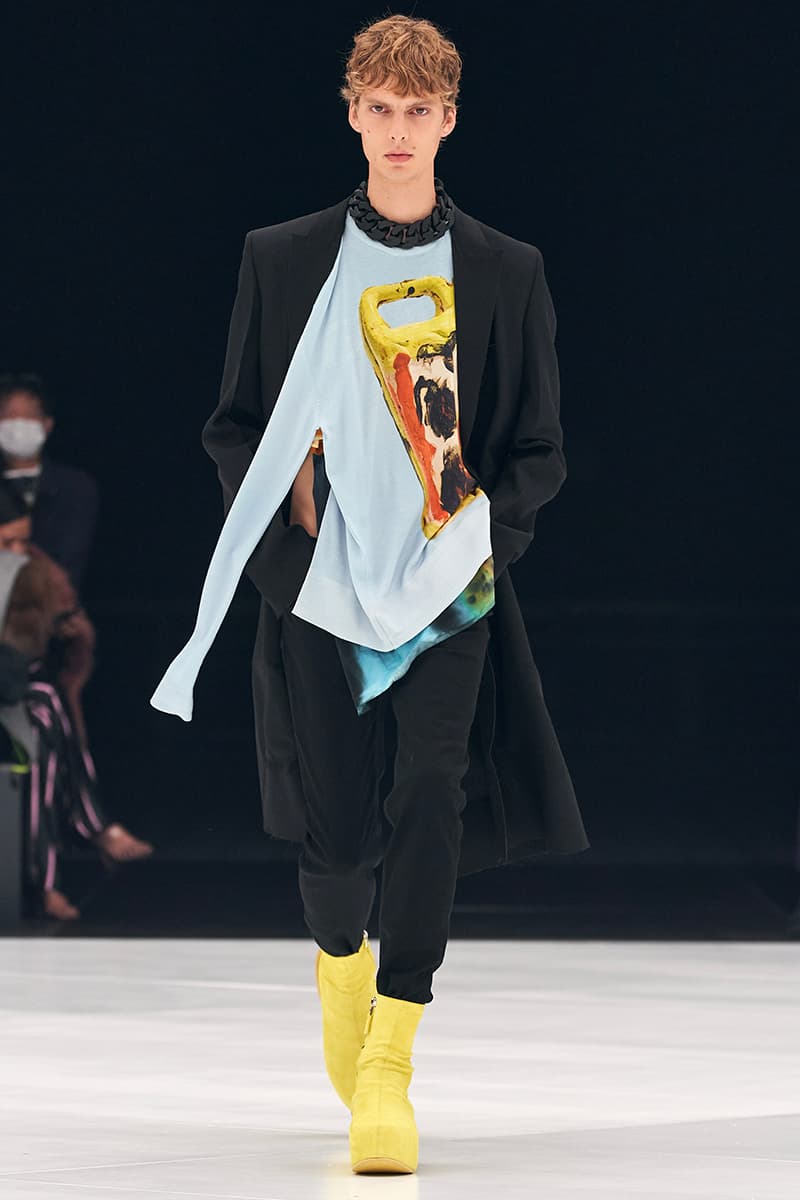 13 of 14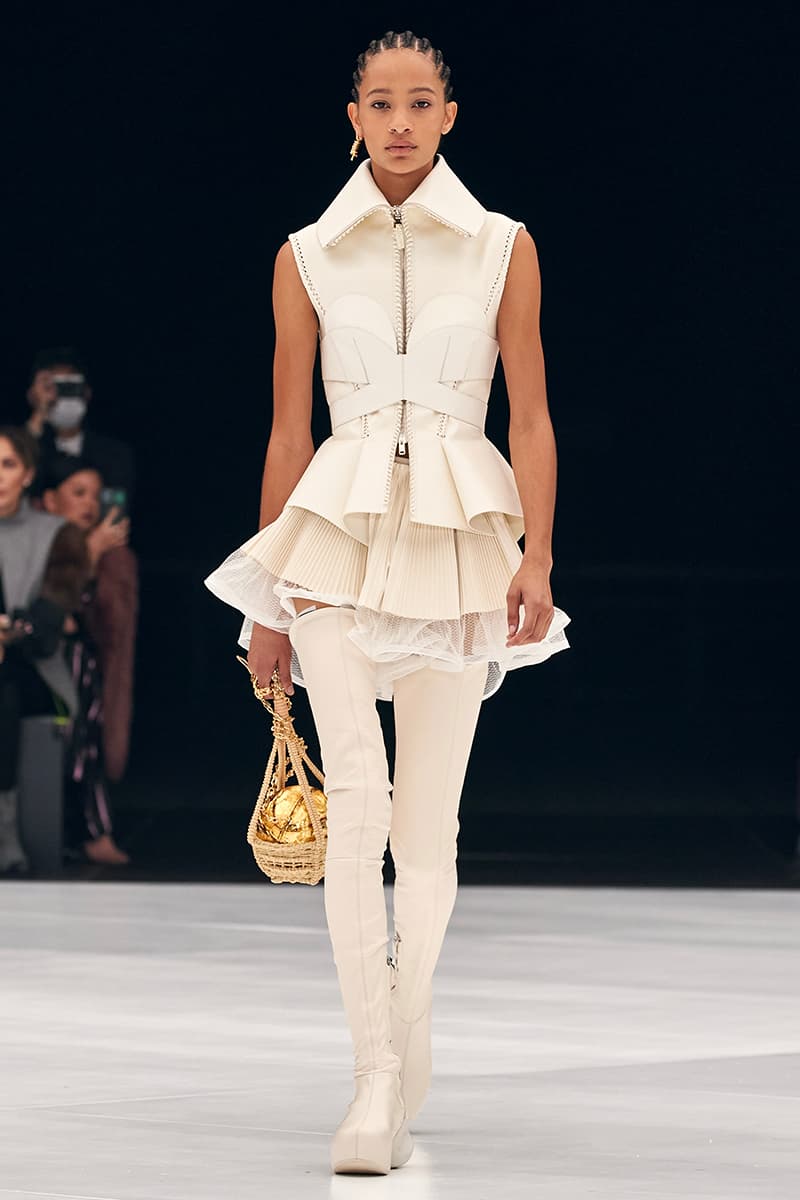 14 of 14
For his first live show experience as Creative Director, Matthew M. Williams delivered his vision for the future of the luxury fashion house with Givenchy's Spring/Summer 2022 collection. Expressing an emerging mix of luxury and utility, lavishness and austerity, together with imperfect beauty and humanity, the men's and women's range carries a distinct intensity of emotion often absent in the business of luxury and fashion.
"For the SS22 collection, I wanted to build on the tradition of Givenchy's history while also really looking towards the future. To do this, I worked with people I admire across different disciplines who have truly unique perspectives including the artist Josh Smith, whose iconic work is incorporated throughout the collection, and the musician Young Thug, who created the entire score for the show. The collaboration and this collection offer people a remarkably immersive and special experience." said Matthew M. Williams.
The SS22 collection from Williams develops a tension between extravagance and discipline, tradition and today. Defined by an intense contrast in clothing, the range celebrates the tradition of Givenchy, providing the strength of classicism and subversion through material experimentation and construction through expert techniques to create timeless silhouettes.
Showcasing a collision of eras and influences, garments are purposely layered and juxtaposed throughout both men's and women's ranges. Aside from traditional masculine tailoring textiles, mohair wools, Napa leathers, cotton herringbones and Prince of Wales checks are bonded with neoprene to create sculpted form corsets and peplums developed from Monsieur de Givenchy's archive, along with shorts, minis and conventional suiting. Masterful raw edges, delicate Broderie Anglaise, tulle and transparencies serve as striking detailing to the diverse range. While intricate tooling, "basket woven" leatherwork, macramé and raffia serve to further express the fledgling urbane savoir-faire of Givenchy.
First revealed at this year's Met Gala, the new "Kenny" bag from Givenchy is marked with Matthew M. Williams's signature hardware handles and Love Locks. While the mix of luxury and utility is continued with the "Neo-Antigona," which reimagines a classic carrying option from the house, and the "4G" fastening outfitted multifunctional backpack.
Experimentation is integral to the footwear of the SS22 collection with a contemporary take on the clog in thigh-skimming and short styles with an integrated and molded TPU heel. Other silhouettes include "4G" detailing marked women's sandals and a hardwearing, fully knitted shoe that experiments with comfort, craft and silhouette.
Matthew M. Williams also worked with American artist Josh Smith to embed artworks throughout the SS22 collection. Bright and bold colors work in unison with the traditional Givenchy palette, with characteristic reapers, pumpkins and various personal "totems" deliver an air of levity to clothing and accessories.
Speaking on the collaboration, Josh Smith said, "Matt showed up in my studio and we started cooking together…we made some delicious things. We burnt some stuff and that tasted good too. Matt took a to-go bag back to Paris and shared all of this with his sharp creative team. This collection is a miracle. The sky is the limit. Thanks for taking a look."
It is interesting to note that Young Thug provided the soundtrack for Givenchy's SS22 showing. Exclusively sharing unreleased material and debuting tracks from his upcoming second studio album, Punk, set to release October 15.
Check out the collection above and watch Givenchy's SS22 showing at Paris Fashion Week below.
For more contemporary fashion, Fucking Awesome returned for FW21 with an expansive array of offerings.