Looking Back at a Forgotten Icon of 1970's Nightlife
A new book celebrates Flippers, a revered, iconoclastic, and short-lived L.A. hotspot.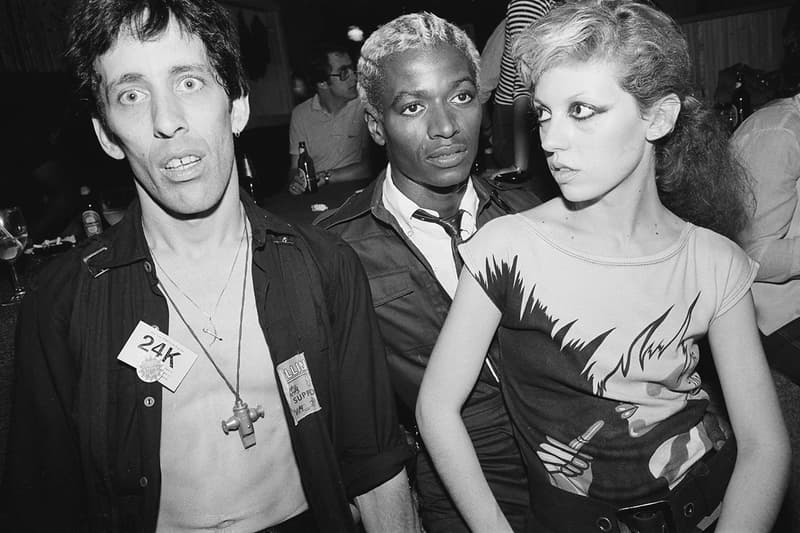 When the British radio producer Ian Ross — who first moved to the United States in the late 1970s — encountered a roller disco for the first time, it made for an almost existential experience.
"The noise of the wheels on the wooden floor, the outfits, the hair, the music….he described it like a human serpent slithering around this rink, decked out in turbans and sequins," recalls his daughter, the model Liberty Ross. "He said you could hear the music from five blocks away." This was in 1977. Two years later, he had decamped his family from Brooklyn to Los Angeles, with the aim of setting up a roller rink of his own. "He really believed that roller-skating was gonna save the world,'' Liberty says.
"I'm pretty sure one of my brothers lost his virginity to the coat-check twins"
Ross is revisiting these earliest years of her life (she was three months old when her family moved) for a new book, which launched formally last week and is available to buy now. Created in collaboration with the independent publisher IDEA Books, it commemorates and celebrates Flippers Roller Boogie Palace, the short-lived venue owned by her father, which briefly became a bright star in the firmament of L.A.'s nightlife scene.
Located right in the heart of Hollywood, on the corner of La Cienega Blvd and Santa Monica Blvd, Flippers was a curious mix of the wholesome and the hedonistic. During the day, it played host to children's birthday parties, while at night it became synonymous with wild parties, glamorous ensembles, and an anything-goes atmosphere — according to rumors, there was a secret passageway between the men's and women's bathrooms. "I'm pretty sure one of my brothers lost his virginity to the coat-check twins," Ross recalls.
Above all, though, she remembers its egalitarian attitude — and its rare position as a nightlife spot at that time where different races and sexualities could come together. "It was at the same time as Studio 54," she says, "but it was the total opposite, in many ways. It was non-exclusive. It didn't matter if you were Black or white, rich or poor, 3 or 103 years old. There was no velvet rope. If you could pay the five bucks on the door, you could come in."
At its peak, everyone was there. Flippers held live performances for Prince, The Go-Go's and The Stranglers. Neiman Marcus hosted fashion shows on its dancefloor. It was the venue for the Xanadu after-party, and Laura Dern's twelfth birthday. And its regular rotation of guests included Cher, Arnold Schwarzenegger, Nile Rogers, Elton John, and Bruce Springsteen.
"It became a real gathering place for the misfits of Los Angeles," says Ross. "It was a safe home for everybody."
Like all the best nightlife spots, though, it didn't last long. After three years, it had become too loud, and too much of a nuisance for local law enforcement. And, without the right permits or parking spaces, it became unsustainable. Ian Ross and his business partner, Denny Cordell, were given three days to shut it down.
"They sat on a rooftop opposite the bar, with a big spliff and a bottle of champagne," Liberty recalls. "It was Halloween night. And they just watched all the ghouls and gremlins completely burn Flippers. They were looting the gift shop, they were setting things on fire. People were just devastated that it was taken away from them."
Though it quickly faded into obscurity — its former site is now a CVS — it has since gained an almost mythic status among its one-time punters, which has only been exacerbated by how briefly it existed. "I think it was just that time," says Ross. "The drugs, the music, everything was just too intense to sustain for any long period of time. And, of course, everything changed once AIDs came in."
A merchandise line inspired by the venue's artworks, and a potential physical space, are in the works, and a documentary about it has also been mooted. But with the book, Ross hopes to create a testament to the world her father created. "A lot of people describe it like – 'was it really there, or was it a dream?', she says. "So this is for them."