Digging for Gold: Puerto Rican and Colombian Reggaeton
An intro to some of Latin America's finest.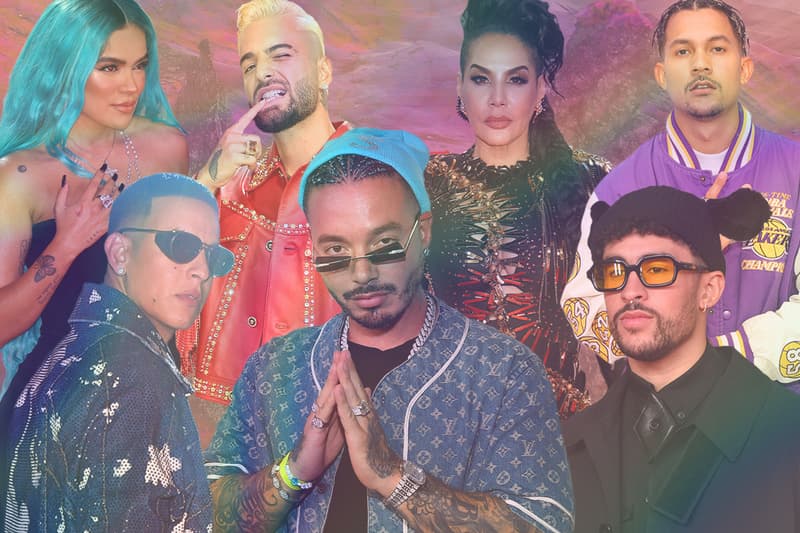 Digging for Gold is HYPEBEAST's monthly playlist series that highlights regions across the world and the genres that come out of them. By putting together a mix of essentials and hidden gems, we hope to add to how you discover music and to deliver the thrill of finding new tracks.
This month, we're heading down south to Latin America where reggaeton has continued to take up the music world by storm. Rooted in Jamaican reggae and dancehall, the genre is best defined by its upbeat and irresistible Dembow beats, distinctly Latin identity, tropical rhythms and the perreo intenso (aka, intense grinding).
While Puerto Rico may have been the birthplace of reggaeton, Colombia is also where it has been taken to new heights. Both countries have formed a symbiotic relationship that has ushered in a greater wave of experimentation and collaboration. Nowadays, the latest wave of reggaeton tunes that are topping the charts have become fusions with trap, hip-hop and pop.
As the scene continues to popularize, so do the artists who keep it at the forefront. Legends such as Ivy Queen, Tego Calderón and Daddy Yankee have spearheaded the music movement, bringing in global stars like J Balvin, Bad Bunny, Maluma, KAROL G, and Ozuna who are making sure it stays alive. Ones to watch include Rauw Alejandro, Feid, Farina, Manuel Turizo and Jossef, while producers like Los Legendarios, Sky Rompiendo, Tainy and Saga WhiteBlack are equally revered.
The capital of reggaeton has bounced from one country to another, yet the musical style has wielded significant influence across the world. Most would remember the explosion of Daddy Yankee and Luis Fonsi's "Despacito" when Justin Bieber hopped on its remix in 2017 and put the genre on the map. Recent crossovers like Bad Bunny's "MIA" with Drake, Maluma's "Hawaii" with The Weeknd and J Balvin's "Mi Gente" with Beyoncé are more living proof of its ever-growing reach.
Reggaeton will continue to sweep the industry as a powerful force. It is the infallible soundtrack to nightclubs and dance parties that has captured both the ears and hearts of everyone worldwide. The list could go on so be sure to check out some of our favorite baila tunes below.