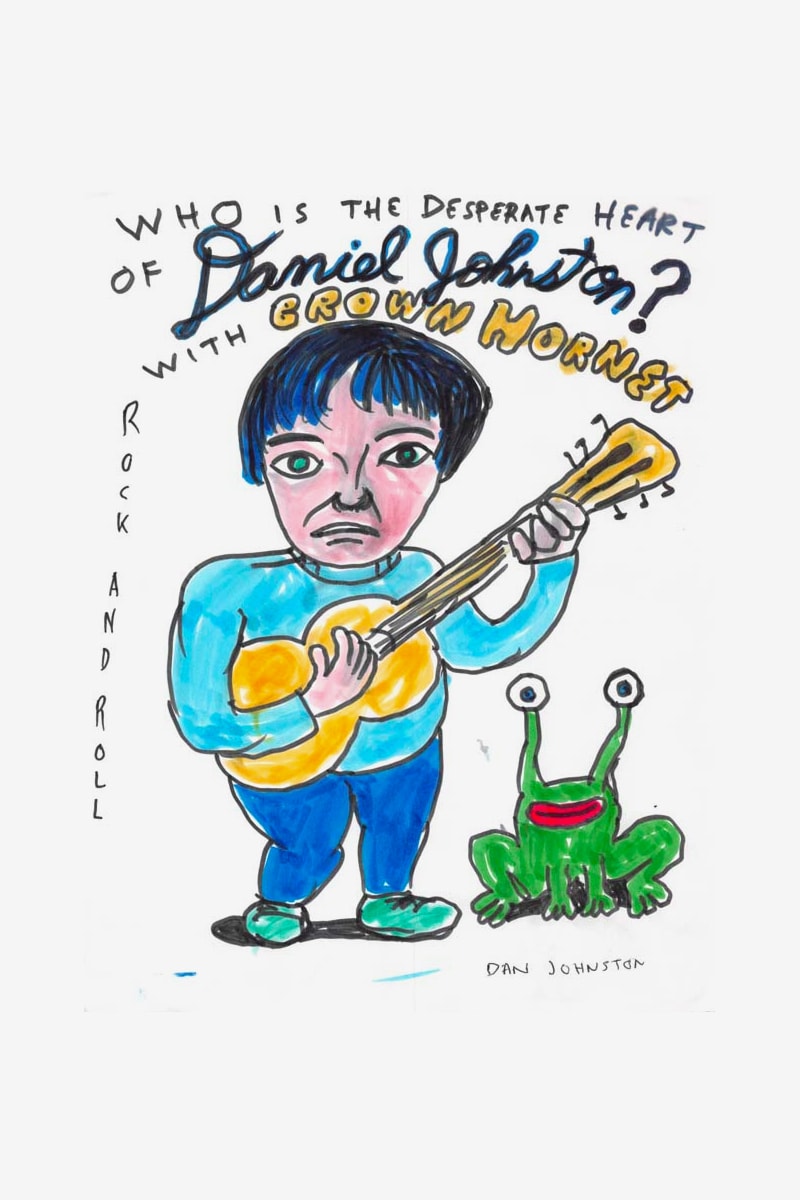 1 of 5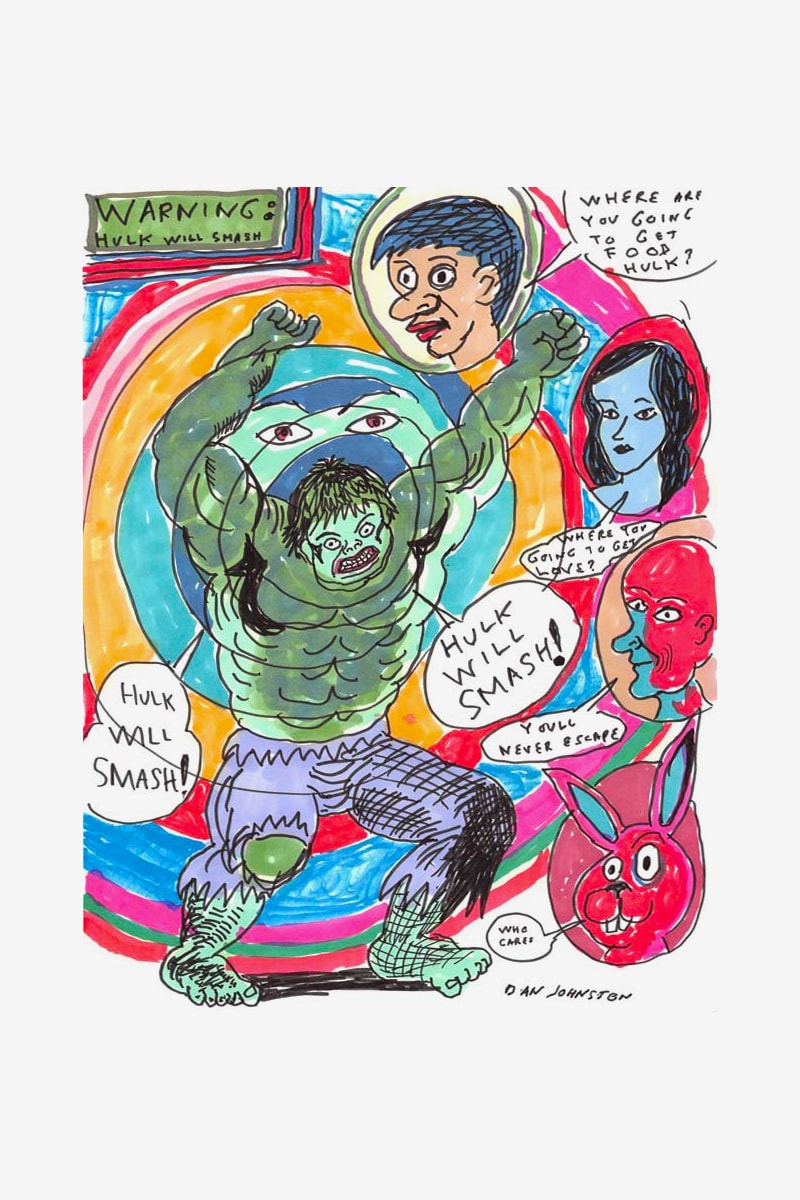 2 of 5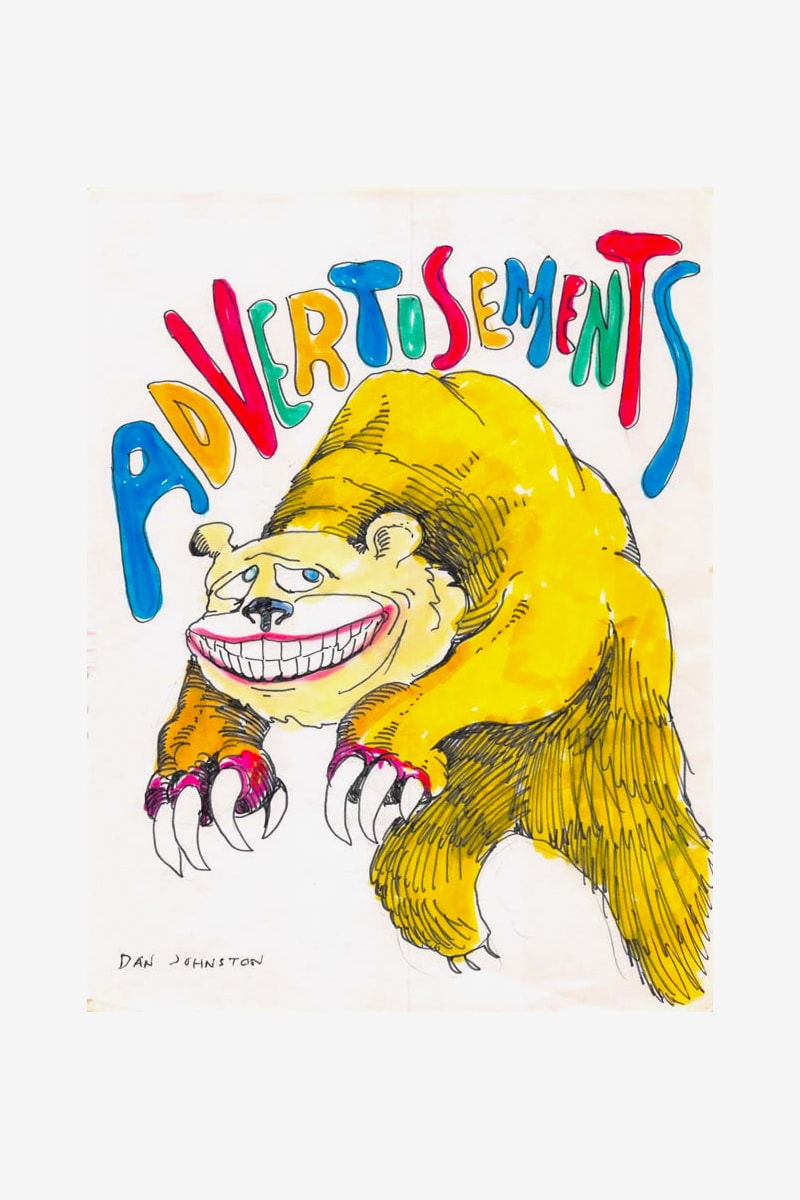 3 of 5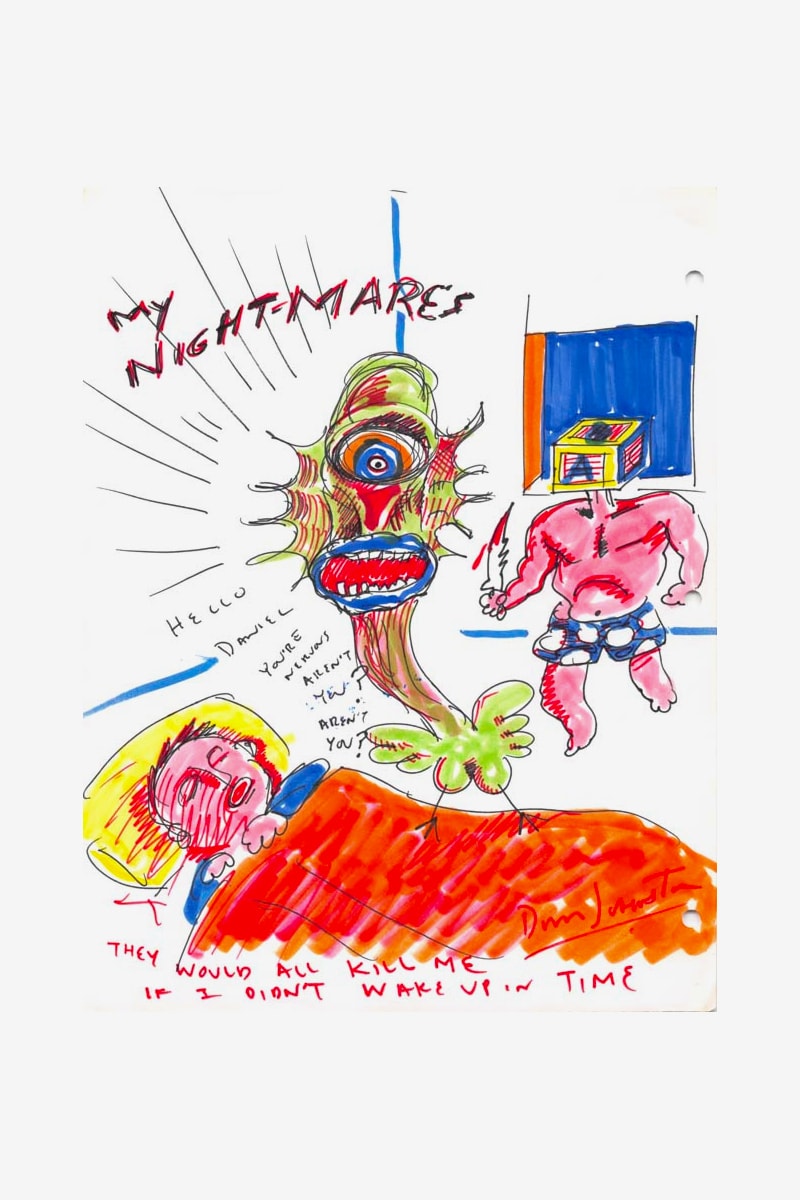 4 of 5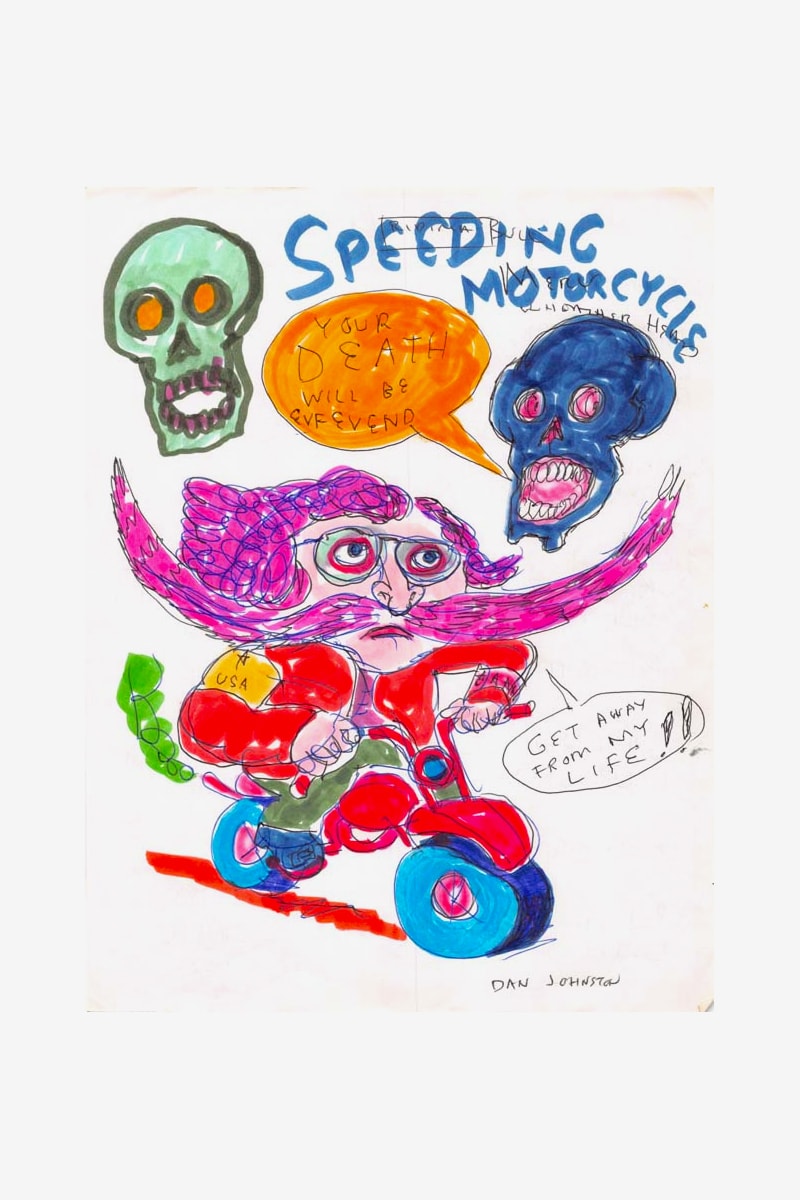 5 of 5
The Daniel Johnston Estate Reveals Creative Collaboration With Electric Lady Studios
An exhibit to further cement Daniel Johnston's creative legacy.
---
A recent partnership between iconic New York City recording house, Electric Lady Studios and Daniel Johnston has further cemented Johnston's legacy in art.
Lee Foster, the studio's managing partner, has recently taken an active role in preserving the works of Daniel Johnston. What initially began as an interest has blossomed into a genuine passion project for Foster. Having curated some of Johnston's original work currently on display at the famed Studio A, Foster will serve as the link between the studio and The Daniel Johnston Trust, which is overseen by Johnston's older brother, Dick Johnston.
Foster explains why he thought the studio would benefit from a Daniel Johnston collection stating, "I began building my own collection of Daniel's work and recognized that a separate collection for the studio would be great inspiration for musicians recording here. The creative dialog begins instantly when people see them."
Outsider Art Fair (OAF) is set to present Daniel Johnston: Psychedelic Drawings at the studio, featuring over 30 pieces of work by the late icon and self-taught artist. In addition to the 30 curated pieces, 13 additional pieces will still remain on display in Studio A. With this eclectic collection of art, fans will be able to clearly depict Johnston's inspirations, including characters like Casper the Friendly ghost. Prior to his 2019 death, he had cited inspiration from Nirvana's Kurt Cobain as well as fictional characters, "In Johnston's vocabulary, Satan and Captain America are not jokes; they embody internal virtues, aspirations, fears, and resistance that he himself lived out," reiterates American illustrator Gary Panter, OAF's curator.
Though his work has been shown globally, this particular display will be the first drawing-centric tribute since Johnston's death and the largest exhibit to date.
The Daniel Johnston: Psychedelic Drawings exhibit launches on January 28.
In other art news, Futura filed a copyright lawsuit against The North Face.