People Are Now Playing 'Pokémon Red' in a Twitter Profile Pic
Comment Up, Down, Left, Right, A, B, Start, Select to join in the fun.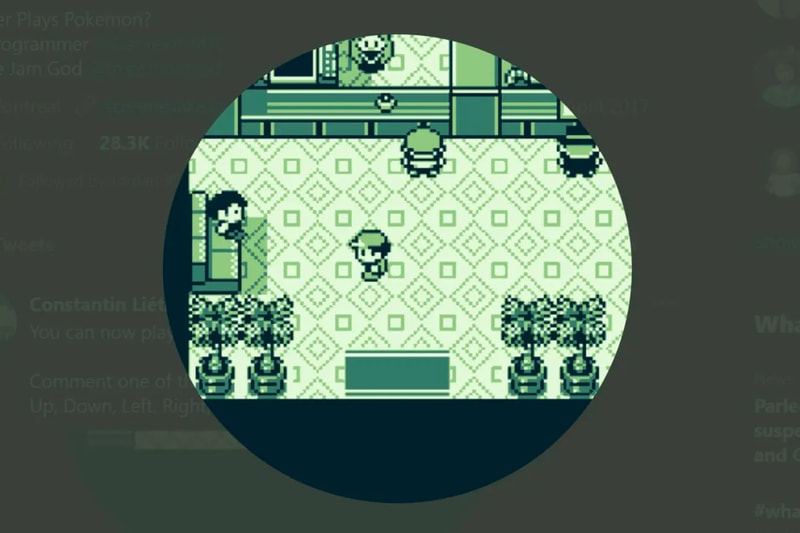 Looking to spread some retro gaming fun, Gameloft Montreal programmer, Constantin Liétard, put together a script that lets Twitter users play Pokémon Red for the Nintendo Game Boy through his profile picture.
Launched last week, the take on "Twitter Plays Pokémon" draws inputs from replies to Liétard's initial post. The script draws the most commented input every 15 seconds with the results of the command screenshotted and uploaded as a 400×400 Twitter avatar.
With an already massive player base, the game can only get bigger with some sure to be interesting scenarios to play out in the future. For now, the group of players has chosen to name their Squirtle starter "AMAYBE" with a team comprised of Jigglypuff named "POP," Geodude named "ABBPRI," Pidgey named "JUMBO," Paras named "MOLD" and Spearow named "SPEAROW."
Head over to Constantin Liétard's Twitter account to join in on the fun now.
You can now play Pokemon Red in my avatar! ?

Comment one of those buttons on this tweet:
Up, Down, Left, Right, A, B, Start, Select pic.twitter.com/9RV383BGjW

— Constantin Liétard (@screenshakes) January 8, 2021
For more gaming news, AndaSeat has partnered with Disney Marvel's Avengers on a series of gaming chairs.