Swoon Transforms Box Truck Into Moving Public Installation in NYC
Featuring her intricate cutaways and paintings.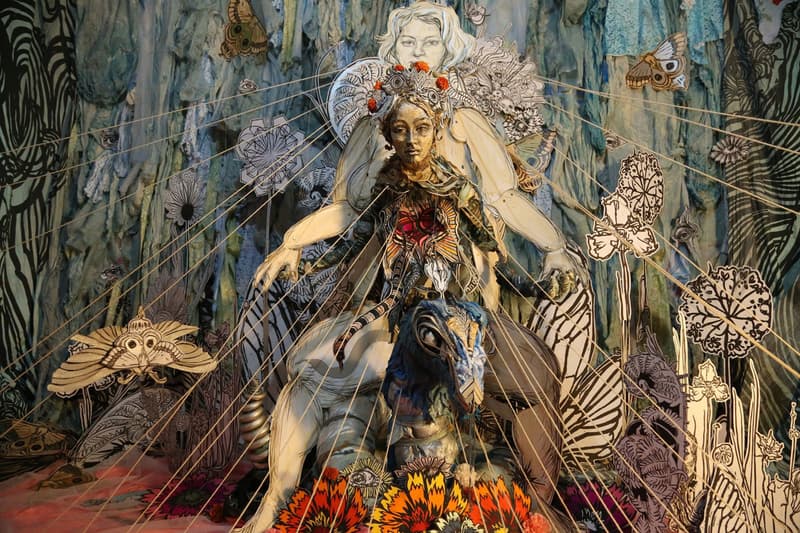 Caledonia Curry, aka Swoon, is the renowned American street artist best known for her large-scale wheat paste portraits, intricate paper cutouts and surreal installations portraying diverse individuals while evoking personal stories. Swoon is currently preparing to unveil a new moving installation as part of a national series called American Portrait by PBS. Made in collaboration with Radical Media, the project commissions leading artists to create three large-scale stationary and roaming vehicle public art installations in three U.S. cities including New York. The initiative highlights "poignant messages of community, empathy, and understanding tied to themes explored throughout the American Portrait initiative," as per a statement.
Swoon's commission sees the transformation of a 14-foot-box truck complete with a diorama-styled sculpture and her meticulous cutaways and paintings. "Employing her signature aesthetic, Curry evokes the intimacy of home life for inquisitive passersby to discover as it moves throughout New York City," as per a statement. "The installation will be displayed in Prospect Park, Flushing Meadows Corona Park, and Union Square in the month ahead."
The moving installation will coincide with performances that will relay reflections from user-generated narratives in the PBS AMERICAN PORTRAIT database. Altogether, the project explores how personal stories help construct identity across the United States with the outdoor format allowing for safety and social distancing considerations to engage audiences during the pandemic.
Get a closer look at Swoon's installation in the Instagram posts below. The outdoor work will be unveiled at New York City's Brooklyn Bridge Park Pier 1 on January 30 from 10 am – 6 pm EST.
Elsewhere in art, the Mauritshuis museum in The Hague, The Netherlands has unveiled a 10-billion pixel panorama of Johannes Vermeer's iconic painting, Girl with a Pearl Earring following two years of research.