Steph Curry Makes NBA History Surpassing Reggie Miller for Second-Most Career Threes of All Time
Further cementing his title as the GOAT in the NBA.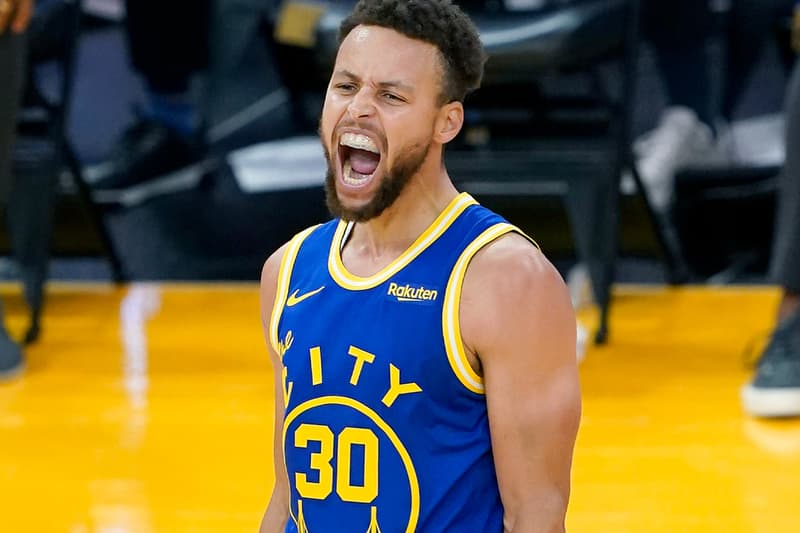 Golden State Warriors' superstar guard, Steph Curry has once again found himself making NBA history. This time, he surpasses Hall of Famer, Reggie Miller for the second-most career three-pointers ever made.
During his 18 year NBA career, Reggie Miller made 2,560 three-pointers in 1,389 regular season games. Curry passes Miller in the all-time scoring records early on in his 715th game against the Utah Jazz. In just his 12th year in the NBA, Curry now records 2,561 threes and counting. Holding first place is legendary shooter Ray Allen with 2,973 career threes, which is a little over 400 three-pointers more than Curry's current record. With a cushion of half a thousand beyond the arc shots, Allen's title as NBA's all-time three-point shooter should remain safe during the 2021 season. However, at the pace of Curry's rise to the all-time leaderboard, Curry will likely surpass Allen in the second half of the 2021-2022 season.
Coach Steve Kerr comments on Steph's ability to shoot threes "on or off the dribble" drawing comparisons to him and Allen stating, "Steph and Ray in my mind are the two greatest ever in terms of the diversity of their 3-point shots, which is why they're going to be atop that list. The ability to shoot it in so many different ways is just an incredible threat for defenses to have to deal with."
Curry's Davidson College coach Bob McKillop discusses Steph's ability to change the game adding, "I don't know how many superstars can impact the team by doing the little things like Stephen Curry impacts the team." Curry is slated to set a standard in NBA season to come, en route to becoming the first player to eclipse 3,000 three-pointers made.
Stephen Curry drives, kicks and relocates for his 2,561st career made 3-pointer, passing Reggie Miller for 2nd all-time!

Watch FREE on NBA League Pass: https://t.co/eeN7m44YSJ pic.twitter.com/XDxAlLuPaF

— NBA (@NBA) January 24, 2021
A historic #SPLASH for SC30

2,561 made threes (& counting) https://t.co/hH9Erni635 pic.twitter.com/g4tZyA0dOd

— Golden State Warriors (@warriors) January 24, 2021
In case you missed it, McGregor set to bank $5 million USD potentially $20 Million USD with PPV buys for UFC 257 main event.