McGregor Set To Bank $5 Million USD, Potentially $20 Million USD With PPV Buys For UFC 257 Main Event
Dustin Poirier to make career-high $1 million USD.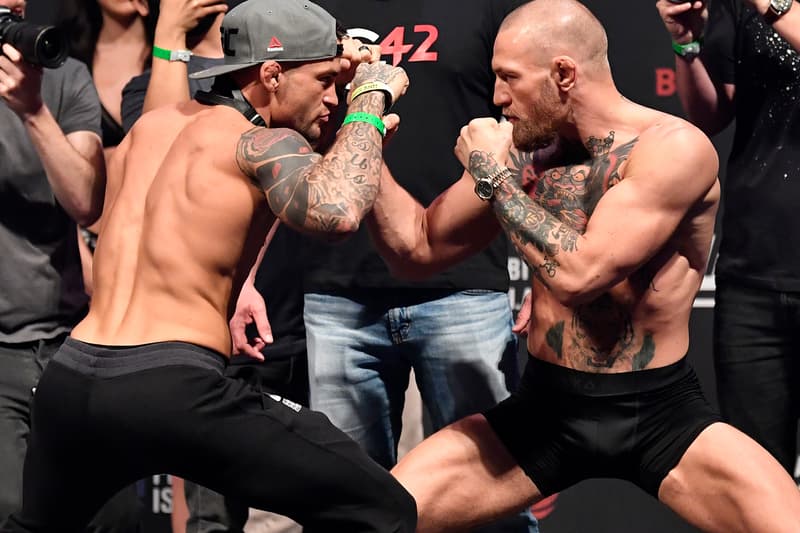 According to reports, Conor McGregor is set to bank a guaranteed $5 million USD for his upcoming UFC 257 main event. While his opponent Dustin Poirier will walk away with a career-high $1 million USD for their main event Lightweight rematch.
If UFC 257 meets expectations, "The Notorious" could walk away with close to $20 million USD thanks to PPV buys and backend revenue. With limited fans, the event set to air live on ESPN+ PPV from the Etihad Arena on Fight Island in Abu Dhabi, U.A.E. tonight is projected to pull in 1.6 million PPV buys.
The UFC upcoming show is expected to be one of the biggest shows for the mixed martial arts promotion. This week, the promotional materials released and media coverage has pushed UFC 257 to trend worldwide.
For months now, the MMA world has been buzzing about McGregor vs. Poirier II but as the fight nears fans have witnessed a noticeable change in the Irish superstar. McGregor and Poirier seemed to have put their differences six years ago behind them, with McGregor even donating $500,000 USD to Poirier's The Good Fight Foundation.
View this post on Instagram
In case you missed it, watch the UFC's Countdown feature for Conor McGregor vs. Dustin Poirier II.